There are many ways to persuade your students to buy your course. For some, it's the content of the course or the reputation of the lecturer. In some cases, it could just be the Featured Introduction Video on top of the course which describes all how promising the course may be. In that case, a featured image is not enough while adding the Video below the Image is just too abundant. In this topic, we will learn how to replace the featured image with a featured video.
Here's what your course may look like after reading this post.
Step 1: Upload Video to Youtube & Get an Embed Code.
Suppose that you already uploaded your video on Youtube. For some privacy reasons, you can choose to make it Public (anyone can find and watch the video online) or Unlisted (only those who have the link can watch the video)
After that, please choose Share > Embed
You will see a premade embed iframe code for the video to be embedded to your site. There are a few different settings for this code below the preview video:
Video size: For the best experience, you can choose the size of 853×480 so it will expand fully on your site.
Then, it shows suggested videos when the video finishes. In addition, you may unclick this as it is not necessary.
Show player controls: This should be good as learners will have control over what they are watching. They can pause, or rewind if you want.
Show video title and player actions: You can unselect this if you want.
Enable privacy-enhanced mode: This will enhance the privacy level of the user watching the video.
Remember to copy the embed code as we will use it in the next step.
Step 2: Add the Embed Code to the Media Intro Field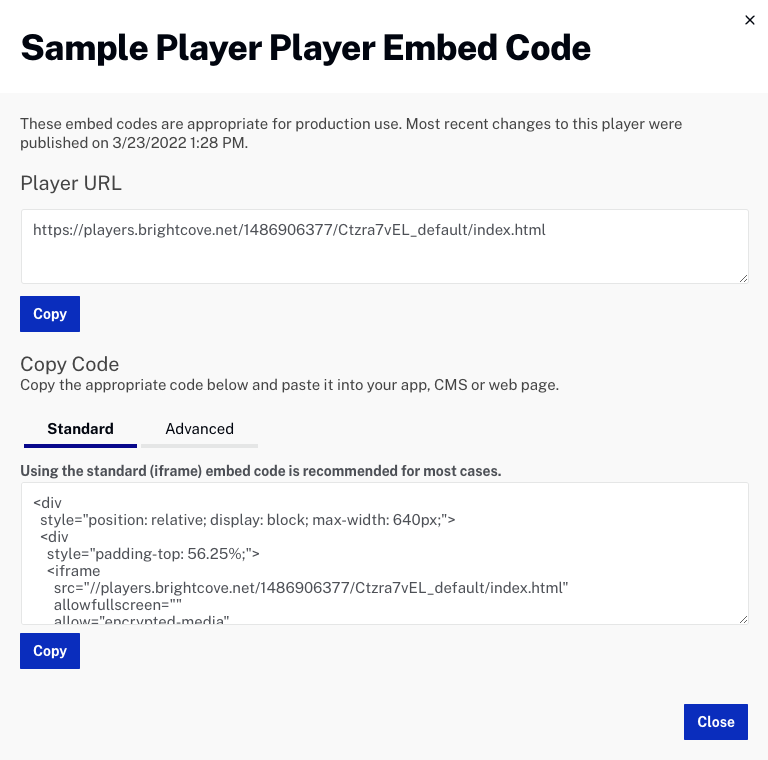 Upon creating a new course or editing a course, you will need to insert the embed code above to the Media Intro field under the General Settings of the course and save.
After, the Featured Image will be replaced by the video.
That's it. Hope this is useful for you and your student.
Read more: Guide to improve User Experience (UX) of WordPress site