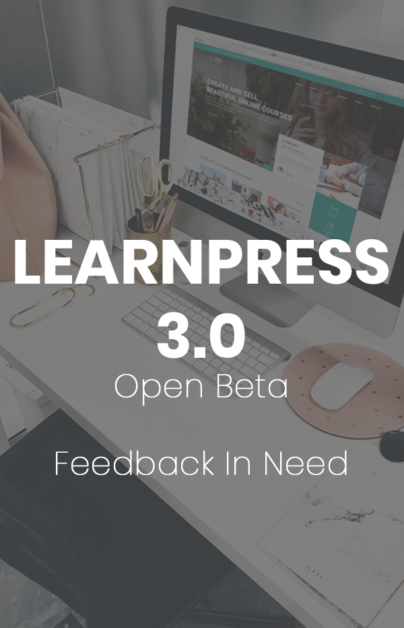 LearnPress 3.0
Join the Test Crew, be the first to test, Provide feedback about LP 3.0 Open Beta and get some gifts
Share whatever you want about improving LearnPress 3.0.
For anything that you think might be an issue (including UI/UX, features, etc.) just share us your thoughts.

Even if you think that the color, the font, the image, the translation is not right, just write it down and our specialists will check and try to make it as good as possible.

Free LearnPress Certificate Add-on.
A 40% Off Coupon for all Premium LearnPress Add-ons.
A $15 off coupon to purchase Academy at $34 only.




Sign up to be the first to test LearnPress 3.0 Open Beta here
Please fill in this form to be the first to test LearnPress 3.0, send us your feedback and receive our gifts:
Free LearnPress Certificate Add-on,
A 40% Off Coupon for all premium LearnPress add-ons
A $15 Gift card to purchase the theme Academy LMS (You will only have to pay as low as $34 to get the theme and all its add-ons)