LearnPress 3.0 brings you a total brand new Core – new Power, expanding its abilities for many new tasks, improved current features and fixed a lot of bugs from the previous version (plus a new user-friendly UI/UX). LearnPress 2.x is already great. But, we made it greater! Many new functions were added: guest checkout, Mathjax support, announcement add-on. Find out more below!
Join The 30,000+ Satisfied Online Schools Today
With more than 30,000 current customers, LearnPress LMS has the most active installs amongst the WordPress LMS market and it is rated as not only the best Free Open source LMS plugin but also as one of the leading reliable Learning Management System for any individual or organization to build an awesome online learning teaching platform. This theme is the most suitable to create an online course website for education centers, for Udemy/Teachable/Thinkific online instructors, tutors, and teacher, or a school website or website for a university.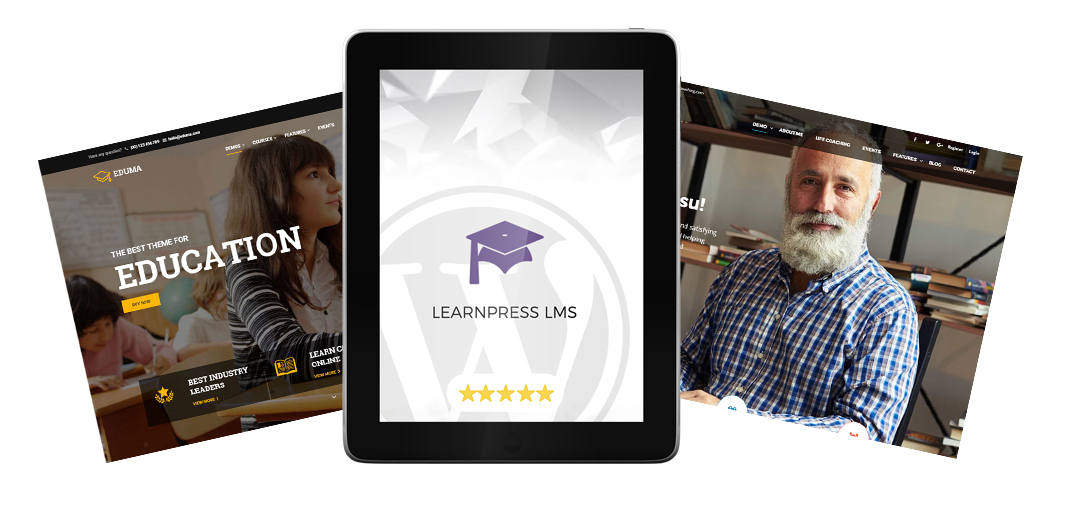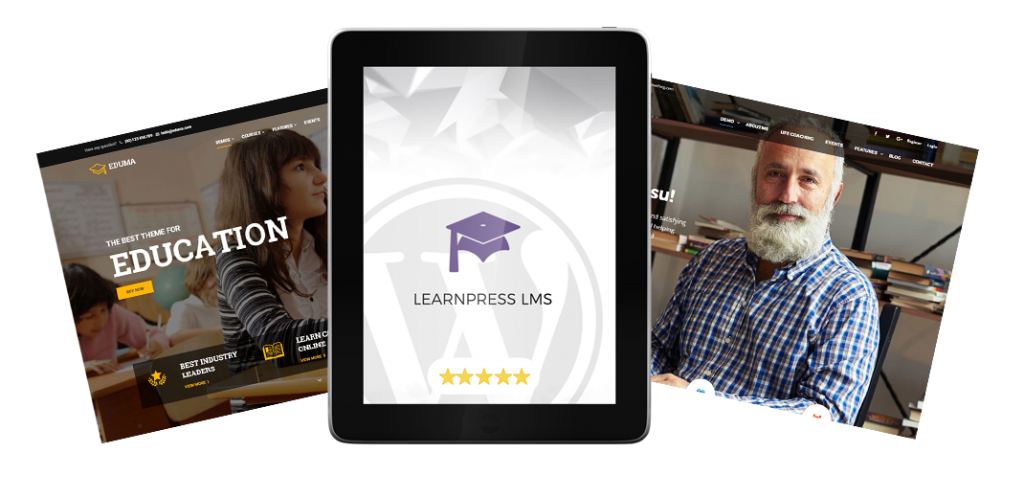 LearnPress is FREE and always will be!
?  "…and I…, will always be free…ooh…"?
#1 WordPress LMS plugin of all time!
Your limit will be redefined with LearnPress 3.0
 Do you want to build a e-learning site to sell your courses or gather other site's courses? Nothing will help you better than LearnPress 3.0. Simple system, powerful tools with top-comfort, LearnPress 3.0 will never let you down. But you're afraid creating courses is too complicated and lazy to do so? Don't ever worry, we're also lazy too, so we know exactly what lazy people need: an easy, convenient and fast Course Builder! LearnPress 3.0 is for you my friends!
New Core feature coming up!
We always listen to our customers! And we have made your requests come true ???
LearnPress now fully supports student profiles! Student profiles now provide: Course list, Gradebook, Quizzes, Orders, Certificates, Wishlist and powerful Settings. More will come, tell us what you want and we will make it for you!


Your client doesn't wanna log in to buy course? Too complex and troublesome? Worry not, LearnPress has expanded this feature, allowing everyone to buy course WITHOUT login in! The easier customer checkout, the more money you receive. ???
LearnPress now compatible with other 3rd-party plugins for Mathjax, math symbols, functions and equations! You will be able to create lessons with complex equations, formulas and it will be easier to transmit your knowledge to your students.


Course info and Progress Widget
This widget allows you to display the course info: the number of lessons/quizzes, students enrolled at anywhere you want. Also, LearnPress provides you the Course Progress widget, you can show off student's progress, completed percent, and more!
Having something new for your course? Or just want to establish the never-revealed-before secret to your students? You can use Announcement add-on. With it, each course can have the Announcement tab, showing your messages and send emails to your users informing about your new release.

…and many MORE awesome features ahead!
Perfectly works with the best Education WordPress themeS!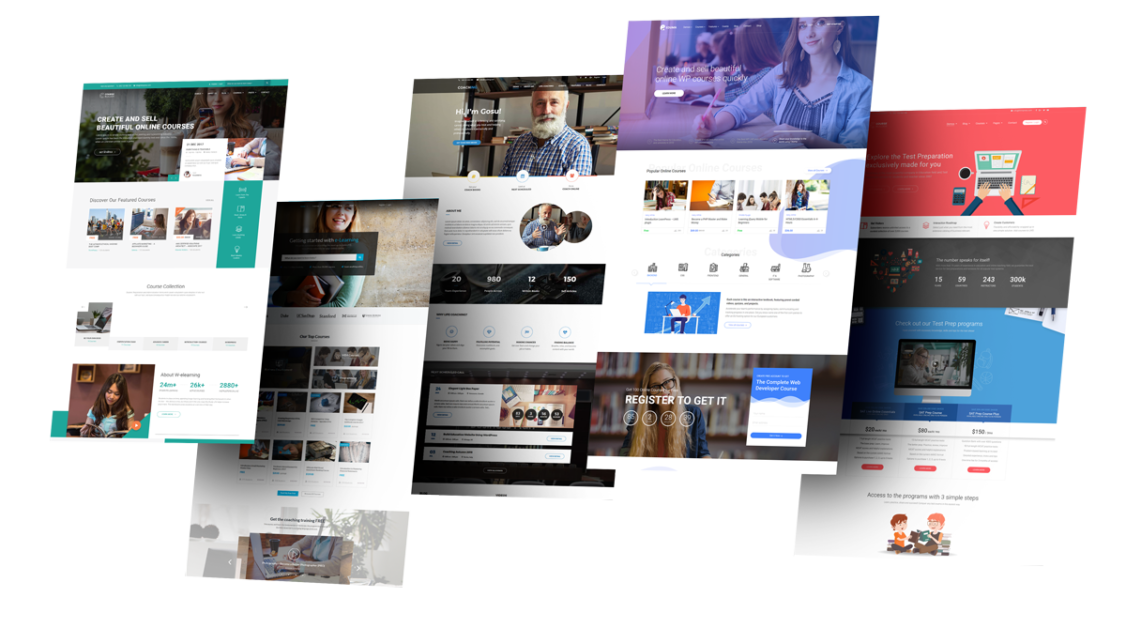 LearnPress 3.0 is made exclusively for ThimPress premium Education themes. With Eduma, Course Builder, Coaching WP, and eLearning WP, LearnPress 3.0 fits flawlessly within as the plugin proves extreme power while pairing with them. Enjoy the magical experience from the mix LearnPress 3.0 with the best Education WordPress themes!
It's not just "Professional", it is "World-Class"
(actually is LearnPress 3.0 changelog)
Improve email system

Add Multi-users order feature

Rework Admin settings pages

Remove distraction mode

Add new course editor (backend)

Add new quiz editor (backend)

Provide User profile

Add order payment gateways

UI/UX revamped

Reset courses data for an user has enrolled course

Reset course data for users has enrolled course

Reset data of a quiz or lesson for an user

Enable a Guest user can buy and checkout

Option to show/hide login form in user profile

Option to show/hide register form in user profile

Option to show/hide login form in checkout page

Option to show/hide register form in Checkout page

Enable sort the payment gateways to show in frontend

Quick turn a payment gateway on/of in a list

Support plugins Mathjax

Widget to display course info

Widget to display current progress of a course

Custom frontend colors

Group emails to related action

Run action to send the emails in background

Quick edit question settings in its quiz

Preview mode for course/lesson/quiz

Option to show list of questions as numbers below quiz while doing or reviewing

Display duration of lesson or quiz in curriculum

Display number questions of quiz

Improves popup for searching courses to add to an order

User profile

Improve cache for speed
Ported all available Add-ons from 2.x.x to 3.0!

Improved Add-ons: Fill in Blank, Gradebook, Certificate,…

Improve certificates admin editor

Improve popup certificate for viewing in frontend

Add gradebook to user profile

New editor for editing question Fill In Blank

Added new Add-ons:




– Announcement




– PayU payment method




– Student list


Inherited from the Predecessor
Preserved all the good from LearnPress 2.x.x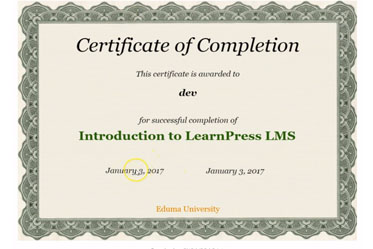 Membership/Subscription feature
Want to create a membership site and charge a monthly fee? This is very easy with LearnPress Paid Membership Add-on. Check out a beautiful demo here.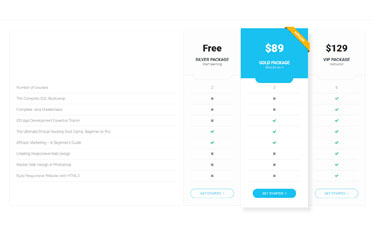 Course Certificate
Instructors can create this Certificate for their students easily using LearnPress Certificate Add-on. Students will get the certificate after completing the course.  Learn how-to.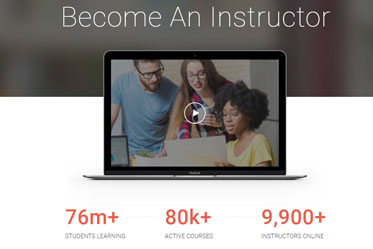 Multi-Instructors
LearnPress allow others to join you in your e-learning system. Enable Become An Instructor page, and people can register to be a part of your school.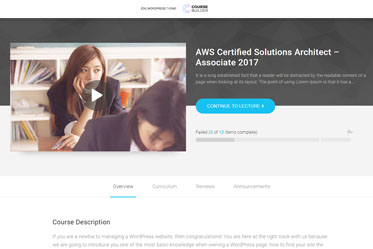 Course Dashboard
Once registered into courses, students will see a different course dashboard instead of the normal course landing page. This separates learning & buying from each other, improving the learning curve.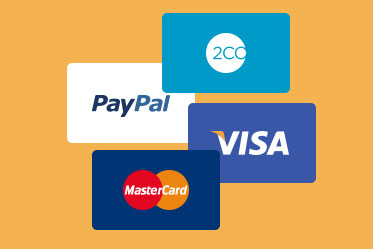 Multiple Payment Gateway
LearnPress supports PayPal by default. You can even integrate LearnPress with WooCommerce and use any payment method you want, even offline payment. We also have integration with 2Checkout, Authorize.Net and Stripe.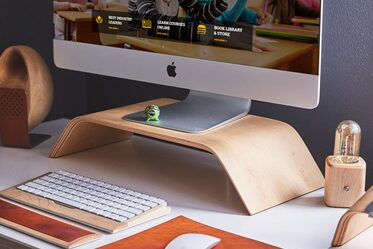 Easily setup course requirement
We have Content Drip and Pre-requisite add-on, which allows instructors to setup requirements for students to study some course or lessons. This makes LearnPress one of the most easily customizable LMS ever.
Hold on! Hold your excitement for a minute…
and read this Attention!
(*or listen to Attention while reading in the meantime)
– Backup your site first before proceeding the update
– Update your ThimPress theme, literally
– Update LearnPress 3.0 ONLY after updating your theme
–
WARNING:

chances encountering

ERROR

–

BUG

is above 0%!
– Do not hesitate to request tech support once you meet one. Follow to our Help Center here to create support tickets. Smash those bugs.
– Support tickets might flood our support portal, please be patient as our support team will reply to your ticket
– Last but not least: BACKUP YOUR SITE!
Supreme VIP themes that used LearnPress 3.0 Premium
Showcase of schools, education websites made with LearnPress