Google's #IMakeApps: Google has always remained one of the biggest tech organizations in the world. Because of that, Google uses this fame to help other local developers. It often does this by funding innovative startups and helping them grow and realize their true potential.
Appreciating App Makers
Google has never let go of an opportunity to promote third-party developers for the work they do. Especially at events like Play Awards and other Indie Game festivals. To support this further, Google has come up with a new initiative called #IMakeApps. This initiative is to celebrate and appreciate app makers located in different parts of the world. #IMakeApps is one of the most trending tags on the internet currently. There are app developers from around the world who are coming together for this initiative.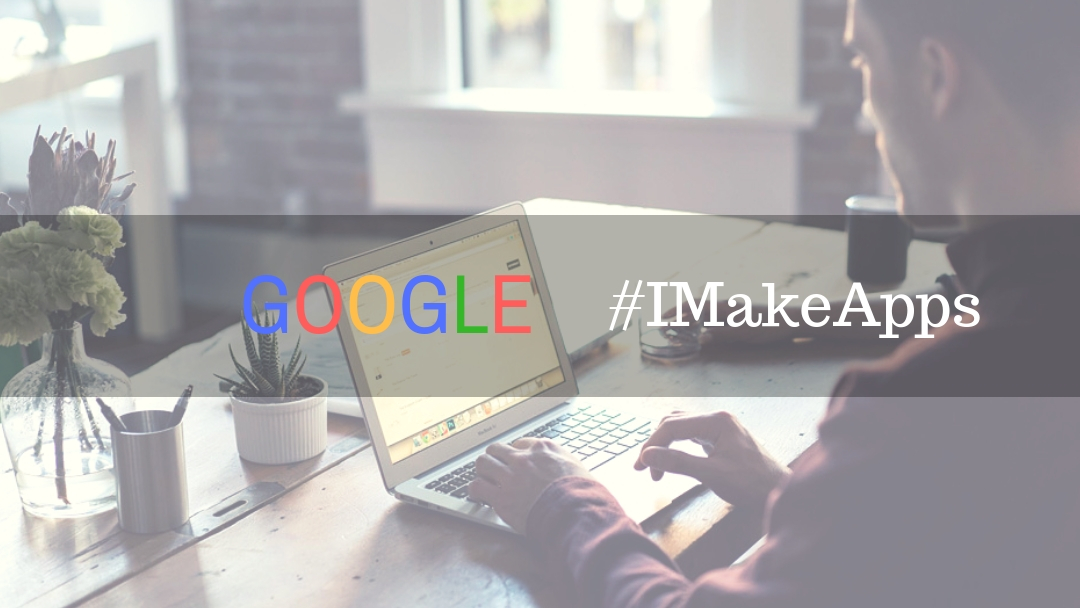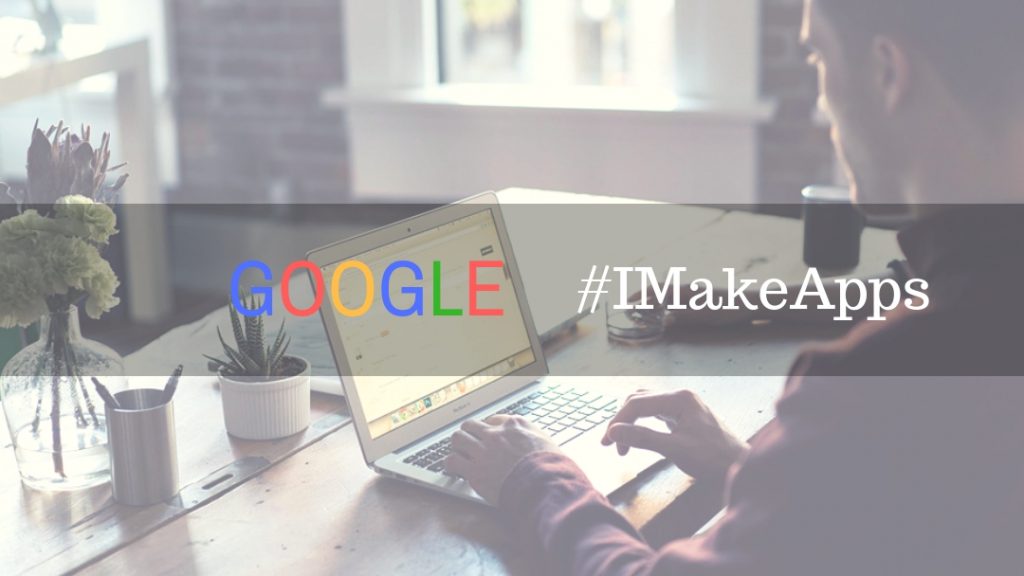 Started in June 2018
The Android developer ecosystem consists of a lot of exceptional and interesting individuals who come from different backgrounds. They have unique interests and dreams which help them achieve what they want. In order to celebrate the people who make up this community and enrich the community by contributing to it. Starting in June this year, Google met with many developers, Founders, designers, and others from different parts of the globe. Because they want to learn more about their dreams, and passions and know them a little better in the way that these people do once they step away from their respective computers.
Learn how to get featured in the #IMakeApps campaign
From designers to developers. From founders to project managers each and every individual is eligible and can be a part of this campaign. The main goal of this initiative by Google is to boost the morale of Android developers and other technical persons to be motivated to talk about their passion, process, dreams, and hopes.
We love this initiative by Google and are in full support of it. This is why today, in the article, we are trying to promote the #IMakeApps campaign. Making other app developers, and app development agencies aware of it. So, they can also be a part of it and take good advantage of it.
An easy process
You can easily be a part of this campaign. The process to enter the campaign is fairly simple. You can self-nominate yourself by using the #IMakeApps campaign hashtag on any of your social media accounts. In addition to that, you also share the mobile app or game. You can develop and design whatever you are like when you are not working on developing innovative apps.
Get featured in #IMakeApps film
All major social media platforms like Facebook, Instagram, and Twitter. They are playing a major part in spreading the news and making #IMakeApps viral. Google's #IMakeApps campaign has allowed thousands of app developers to come forward, and talk about their dreams and aspirations. And what they expect from building mobile apps and game applications. You might also get a chance to get featured and be a part of an upcoming #IMakeApps film. For this, you will be needed to fill out the self-nomination form by Google. And tell more about yourself and the game or app you have developed.
Read More: How Mobile Apps Are Changing The Science World
---
Contact us, ThimPress:
Website: https://thimpress.com/
Fanpage: https://www.facebook.com/ThimPress
Youtube: https://www.youtube.com/c/ThimPressDesign
Twitter: https://twitter.com/thimpress