It may not be at the top of your list of technologies to add to your business weapon cabinet, but it should be the last, app development. Tablets are giving way to more powerful and more portable computers, not just fancy tablets, but Android-run mobile computers. Most people have a phone or tablet that is nearly as fast or faster than their home computer in terms of processor speed. The current trends are a combination of portable connectivity, home integration, and easy information gathering. Android app development can make your company a part of the future.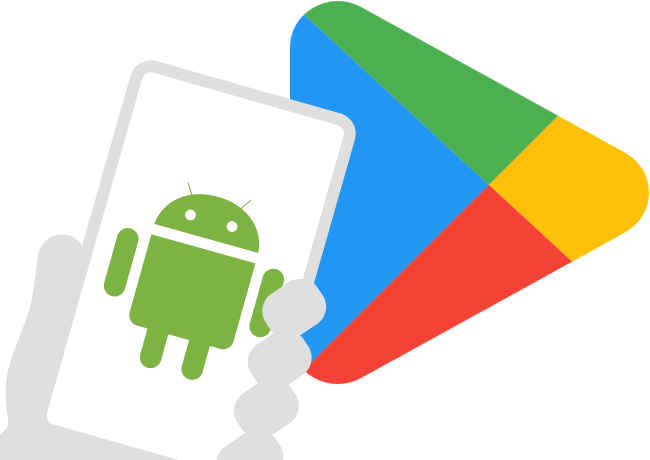 It can mean as little or as much deep involvement as you wish. Remember the QR code? They are still around and still used in many cases. But the missed boat for many businesses with the QR code was the ability to give a customer, or potential customer information that they might go to another business to get if you were not fast enough or available enough to catch them. However, the QR code was a clunky and rather awkward way to link to information that people were a bit untrusting of. Also, it is a bit too hard to use most of the time.
The importance of Android app development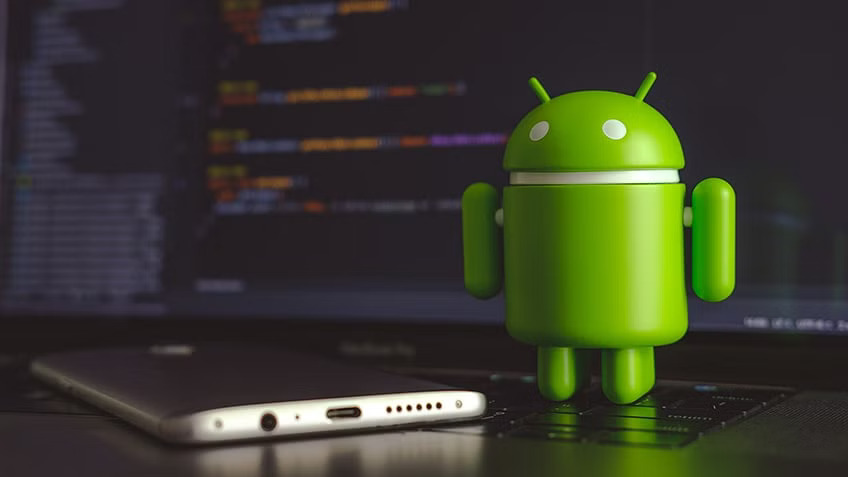 Android app development can take your business beyond the potential of that simple bar code. Image recognition, not a bar code being recognized, but a simple or complex image, as simple as your logo, can open entire worlds for clients and potential clients. Imagine the closed door of your business, a curious someone passes by and is a little interested. Your door tells them to simply scan your company logo and see what's inside. A logo inspires trust, where the bar code did not. That simple scan can open a bright and busy vista of your business when it is open. Android app development can make your catalog come to life. Your real estate open house spring open at any time, the possibilities are endless, and not that hard to achieve.
Your business is never the sole provider of your wares, online, offline, or anywhere. If your idea is new and gains interest, someone will follow suit quickly. Make whatever you sell, design, or even give sway stand apart, and be a part of the new mobile world of tomorrow. Make sharing your gifts easy for anyone, so that one pleased client becomes two and then a million. You would be amazed at the outstanding websites and businesses that truly impress people. So, those same people forget the name so quickly or the web address.
Make Android App Development just part of the service that you provide. A little bit of work, you have a template ready for each new client. You just plug in the details and launch. Android app development is released under a single, lifetime developer fee of just $25. That means that if you provide your clients with their own Android app, you launched for them with their product. So, the app is under your developer license. And that means a lifetime connection to customers and a lifeline for them to contact you. This is a chance to further sell more magic to them.
People resist change, and this is true. But once the change has happened then everyone wants the latest and greatest. Make sure that your service is all-inclusive, never exclusive. When a client is at your table and says, "Do you offer….?", be ready to say YES! Most app development can be as easy as plugging in some data and images, some a little harder. If you need to contact app developers to help you through the beginning, it is well worth it. What do successful people never stop doing? Learning! Evolving! Do not be the business that realized halfway through the '90s that they really did need a guest post website, and do not find yourself playing catch up with your competitors. Likely, by the time you see the issue, it is well past the time to act for Android App Development.
If you already have a website, then turning that website into an app is very easy and a great place to start. The magic will come in time, just do not take too long. If someone must get the ball rolling for you, then perhaps that person is closer than you think. Even in the smallest family businesses. There is a person, perhaps not part of the business that has been quietly, or not quietly learning these things, whether in school or on their own. Perhaps they have been looking for a way into the business, or an employee has been looking to make their mark. You do not necessarily have to dramatically increase your overhead. But let them show you what they can do, and push them to learn more.
Many small companies start their Android app development department off by giving a trusted employee the reins and letting them impress. Rather than paying them additional wages, they ensure them that any additional revenue generated by those means is all theirs for the first X number of days. Then gradually lower that percentage, while increasing their overall wages. That is how a young, tech-smart employee makes their way to the top. Surely, you become a brighter and brighter star in your field. Sometimes people just need a chance to impress. And, the possibilities in Android app development by app development companies are endless.
GPS-based ads and notifications that tell a person that the flowers they just bought for their sweetheart would go great with candy from the store just ahead on the left. How about a business that reminds you before you miss the spouse's birthday, anniversary, or special date? Then gives you the option to reorder what you did last year, just click here. Even, simpler still, the simple fact that a business of any kind, remembered your birthday and popped up the best wish, without any desire to sell anything at all. Because the friendly neighborhood corner store can still exist, over the internet, across the ocean, or right next door, that is the magic of possibilities, today.
Conclusion
Since the Android system is developing fast, you should have your Android App Development at your hand. Otherwise, you will miss a lot of views and sales from Android users.