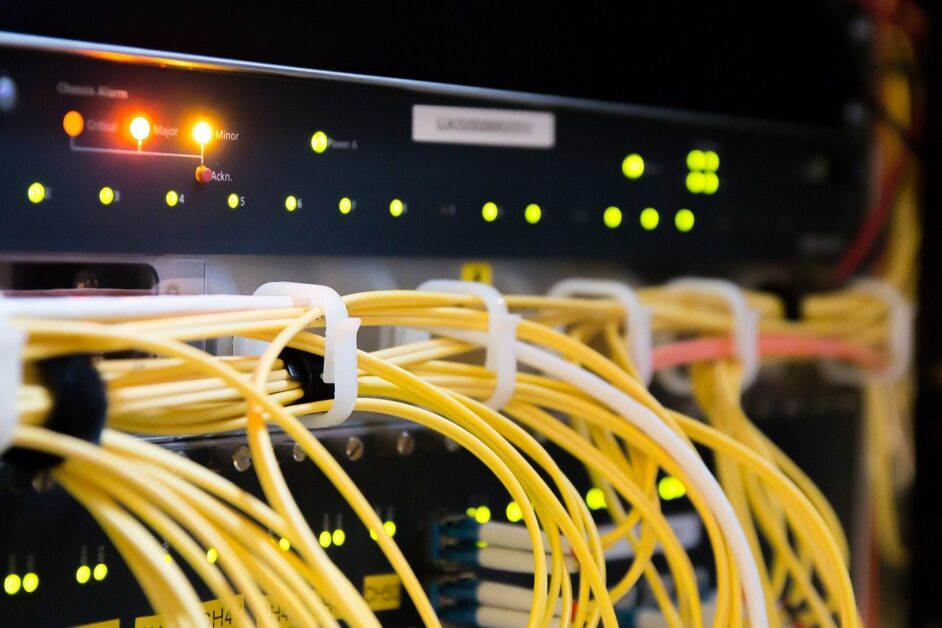 Losing your data to hacker attacks is outright painful. And when it is business data, it is financially crippling. There are many reasons that you must know how to protect your business from a data breach.
Did you know that data breaches exposed billions of records in the first half of 2019?
52% of these breaches featured hacking, 28% involved malware and 32-33% included phishing or social engineering.
Furthermore, 68% of businesses currently feel that their cybersecurity risks are increasing.
Hackers often accomplish a data breach by masking their attempt in the form of Network intrusion, Skimming, Insider fraud, and Malware, etc. These data breach incidents are so serious that even password vault companies such as LastPass that offer bullet-proof security have also been affected.
While these incidents are out there for everyone, somehow, business data protection is an alien concept to many budding businesses. Despite these alarming statistics, on average, only 5% of companies' folders are properly protected.
Is your business one such entity that is neglecting the data breach threat and not doing anything about protecting its business data?
If yes, you have arrived on the right blog post. Fortunately, there are several steps that business owners can take to reduce their risk of becoming a victim to cybercrime, several of which can be implemented immediately.
Hire a Cyber Security Specialist to Protect Your Business from a Data Breach
Since all of us are not data security specialists ourselves, we might overlook the crucial element at play here. However, if you know little about how to protect your business from cybercriminals who are evolving every day. It can be a good idea to delegate this job to a professional. A cybersecurity specialist will ensure that protecting your data. It will also look out for any imminent threats, recommend tools and programs that work for you even when no one is around to maintain and monitor your cybersecurity.
They can also assess your business for any vulnerabilities and advise you on what steps to maintain and boost the cybersecurity measures within your company. While this might be an expensive decision for your business. It is surely going to help you protect data that is going to ensure your business continuity.
Ensure That You Have the Right Insurance in place to Protect Your Business from a Data Breach
Data breaches are inevitable instances. This is so because the minds behind such notorious activities are ever-evolving. They are always at play to surpass the latest cybersecurity moves. Unfortunately, even if you are vigilant and have put the right practices in place to avoid becoming a victim of cybercrime. Data breaches can still occur, and when they do, you could find yourself seriously out of pocket.
For example, if a client's data is stolen by a cyber-criminal or disclosed online, they will most likely need to pay thousands of dollars in expenses. Remember the ransomware that caused havoc a few years back? In such a situation, you may find yourself being sued as they seek to recover some of the costs.
Choosing to purchase professional liability online could be the best decision you can ever make. As the right insurance can protect you against civil lawsuits as well as negligence claims. Also, any initial outlay will be more than worth it for the peace of mind of knowing that you are sufficiently covered.
A data breach can also seriously damage your brand reputation. So having the right insurance in place is crucial. You can quickly pay your client for any damages or expenses that they have incurred and help to rebuild trust in your company.
Back-Up Your Data
Hackers will stop at nothing to try and break down your security walls and find the weak spots in your systems. Therefore, it is always advisable for you to look into off-site backup options for your data. This will ensure that you are not locked out of your system and files if something as unfortunate as a data breach occurs with your business data.
Using an automated system to back up your data is also a good idea. So you can ensure that the data you have in your remote server is as current as possible and is being backed up automatically, at a regular interval of time
Train Your Employees to be Vigilant
Company employees have access to some very crucial data that can cause serious damage if compromised. Did you know that roughly one-fifth of all data breaches are due to employee negligence?
You must help all your employees understand how to handle such sensitive data with the utmost care. Then, follow practices that ensure this data is accessed in a safe environment only. They also need to learn and be able to recognize common cybercriminals tricks that lead to data breaches and hacker attacks and stay up to date with the latest threats. All of this can be ensured with ongoing training.
Here are a few ways you can train your team on cybersecurity trends and practices:
Using faux phishing attacks to train employees on how to recognize, handle email and social media communications that might contain malware
Running discussion groups on the importance of passwords
Clarifying social engineering attacks
Providing security training
Implementing regular testing and assessments
Asserting the importance of instant notification in case a data breach or similar attack happens
Instill a practice of accessing company data in a safe environment only
Conclusion:
With data breaches becoming a widespread problem. It is more than just an obligation to protect your business data from a data breach. Neglecting the integrity and safety of your business data is stupid and we will not take that back. While your business data is crucial for you as a related entity. Its safety is equally important to your customers. Because, in an event of a data breach, their sensitive information is also being compromised.
By making Cybersecurity a top priority for your business, following the ways mentioned above, and having access to the right cybersecurity tools. You will ensure that your business data is protected and the chances of a data breach are drastically reduced.
Read more How Healthcare Field Can Improve The Branding In Digital Platform?