About 60% of the world's CMS market falls for the share of WP sites, which makes it a popular target for hackers. Thus, every minute over 90 000 cyber attacks on WordPress sites occur.
In 2017, the specialists of Wordfence distinguished an unusual surge of hacking attacks targeting WP websites namely. They took place from the end of May up to mid-June 2017. Bestvpnrating advises protecting online resources by dint of VPNs.
But is it the only way to get rid of the cyber attack risk? Here you'll know how to protect WordPress website. But first things first.
Unknown perpetrators used the autoscanning tool to find unfinished or recent updates of a popular CMS.
The buttons came off the foils, as the number of the attacked sites grew at an exponential rate. Adversaries looked for the sites with an available /wp-admin/setup-config.php page that contained servers with the setup but not yet configured WordPress.
In such instance, it isn't difficult at all to override. Besides, it is easy to get hold of member account on a hosting server together with all the websites that belong to it.
This malicious campaign was called WPSetup Attack. As a result, the number of hacking attacks in general increased by 32% in June.
This example of an attack on WP websites proves the fact that today online sources need protection against unauthorized invasions.
According to the statistics, over $90 billion was spent on cyber defense in 2017. But right now it is possible to take some steps absolutely free to protect your WordPress.
How to protect a WordPress website?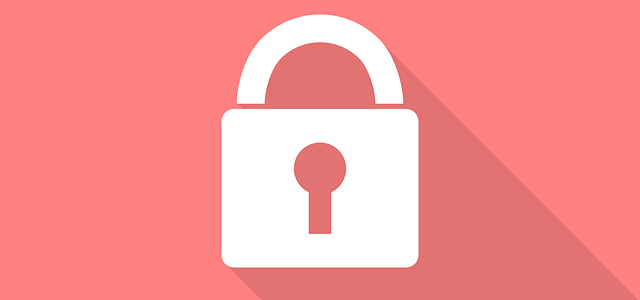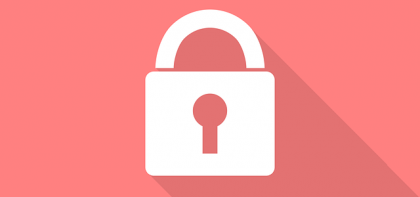 The protection and security of WP website are among the main aspects of work on a website. WP site tamper resistance includes a variety of ways that should be used by anyone who doesn't want a site to be hacked.
Here they are:
#1 Show preference to complex passwords.
Protection of the admin panel is impossible without a reliable passkey. There are two ways to create the passwords that will manage to safeguard a WP website. The first one is to make use of password managers that offer users necessary combinations and store them. The second variant is to create a password that would contain a familiar word where letters are separated by numbers and signs.
#2 Update the WP version regularly.
WordPress cares for its users and therefore provides regular updates. It enables sites to be less vulnerable to hacking attacks and cracks. So in order to protect your WordPress website, you need to keep updating your WordPress whenever a new version is available.
#3 Use intricate login.
Using WordPress, people tend to take advantage of the login offered by the system on default – admin. Bots that look for security holes on WP sites check it in the first instance. Thus, when making use of this login, a man furnishes hackers with the necessary data. It only remains to guess a password.
#4 Download themes and plugins on the official WP site only!
WP has become very popular and modern developers work out ready plugins and themes. While most of them security plugin simplify the work with this CMS and extend functionality, some can be fraught with downsides for a site – viruses which open the doors for hackers.
#5 Check a PC for viruses presence.
Not only a website needs protection against hacking attacks but a computer as well. The recommendation is easy to follow: just install a decent antivirus system and a Virtual Private Network. Such tools prevent hacking attacks and do not allow adversaries to infect PC with malware.
#6 Delete obsolete files.
Sometimes, users download and install a set of similar plugins to test them all and choose the most suitable. There're also grayed out plugins which may pose a grave risk to site security. For this reason, it's recommended to delete such files.
#7 Don't forget about backups.
This piece of advice is rather salutary when WordPress resource has already fallen victim to cyber attack and lost all data. Backups allow resetting the site after all the data are lost.
#8 Two-factor authentication of a member account.
When logging in the WP site, the additional password is sent to the definite email or phone number. Thus, even if a cracker knows your login and password, it will be still impossible to hack the site.
#9 Change the prefix.
The hacker-proof defense will strengthen after a user deletes the prefix wp_ in database tables. Such actions change the process of finding vulnerabilities very time-consuming and in some cases even impossible.
#10 Disable PHP error reports sending.
Such reports can be very useful when developing a website (when a man wants to prove that there are no bugs on the site). However, PHP errors are seen by all visitors of the website, which is malpractice of WordPress CMS.
#11 Take file editing function out of service.
WordPress has a built-in editor which allows a user to correct PHP files. When hackers get access to the control panel of the site and do much harm to it.
#12 Don't ignore security plugins.
Apart from all the tips mentioned in the article, there are some WordPress plugins that serve to provide website protection. One might easily download them on the official site of the CMS.
#13 Set limits on the number of login attempts.
Usually, adversaries take lots of shots to log in the targeted site (when guessing login and password). There is a facility to personalize the system of the site, and the suspicious IP address will be blacklisted for several hours or days (as you wish).
Conclusion:
WordPress is one of the most popular content management systems today. It has developed into an implementor which allows creating web resources of almost any nature. E-commerce, forums, catalogs, web-hosting systems, and other types of sites run on WordPress.
At the same time, the popularity works both ways: WP sites are attacked daily. And if your platform has not been cracked yet, it means that you should strictly follow all 13 tips described in the article above to protect your WordPress website.
Keep on reading us and be alert to the last news and useful tips about WordPress CMS.