Coaching | Life & Business Coach WordPress Theme
A stunning, flexible and multipurpose WP theme for speakers, mentors, trainers, therapists, and coaches. This is even truer in the industry of coaching, where every feeling arises when visiting the web can be a big factor contributing to their buying decision.
Price: $64
---
Sale!
Compatible up to:
Latest WordPress Version. Checked!
Price: $64
Coaching | Life and Business Coach WordPress theme is a stunning, flexible and multipurpose WP theme for speakers, mentors, trainers, therapists, and coaches. Its ultimate aim is to help individuals and businesses in the coaching industry promote their speeches, services, and consultancies to the world easier. Coaching's uniqueness is due to its amazingly beautiful designs and easy to use Website template solution that maximizes user satisfaction.
Coaching WordPress Theme made ONLY FOR YOU.
Do you want to help people and inspire others?
Are you an Entrepreneur, a Public speaker, a Mentor, a Fitness trainer, a doctor, a health coach, a physical therapist, a nutritionist, a personal trainer, a facilitator, a dietician or a professional consultant agency?
Do you need an outstanding website displaying your portfolio for your services and sharing your thoughts, your upcoming events or your courses?
You want something that is easy to use, easy to install and doesn't take much of your time?
You want your website to be AS INSPIRING AS YOU ARE?
The Awesome Multipurpose Life and Business template
Even though the titles may be different, a great life or health coach, a great mentor, a great speaker and a great trainer all need one thing in common – a branding website as AWESOME as they are. Great UI/UX design is always the first thing that comes to our mind when developing this theme. This is even truer in the industry of coaching, where every feeling arises when visiting the web can be a big factor contributing to their buying decision.
The second most important factor of a phenomenon website is all the functionalities and features it offers. Coaching is lucky to inherit all advanced features from the best-selling Education WordPress theme (Eduma) and the most used LMS WordPress Plugin. As a commitment to help your business grow, we even included with the theme a full package for free (Worth ~ $439). Click here to claim your bonus bundle after you have bought Coaching. This allows you to have the total freedom to your website while enjoying one of the highest quality WordPress theme.
(This is not a bonus, gift, rebate or an additional freebie as it is included in the theme as part of the theme like WooCommerce, Revolution Slider, Font-Awesome, etc. But since it's large and contains many different add-ons that might be unnecessary to some, it is given this way so you can choose which one to install on your own.)
Therefore, empowering with great design and great features, this theme can help your company STAND OUT FROM THE COMPETITION AND WIN EFFORTLESSLY.
Easy to Use and Install Coaching WordPress Theme
One Click Demo Install Coaching WordPress Theme
Ever heard of the saying "simplicity is the ultimate sophistication"? While we give you a powerful theme that has the capability to deal with many events, courses for plenty of users, we also give you the simplest method of managing and installing. With One Click Demo Install, Your dream coaching website will be up and running in less than 30 minutes, save a ton of your time, your money, and your effort.
Drag and Drop Page Builder
What is more wonderful than being able to build your website on your own with your own design and idea? It is to be able to build your own website in a few minutes without having to write a single line of code. We use SiteOrigin Drag and Drop Page Builder to give you the best experience of building your own page. You don't have to do much, just drag and drop, and you'll have the site of your dream in almost no time. Even if you are an experienced developer, this would be even better because it assists you in speeding up the theme's customizing process.
Special Effects For Lasting Impressions
"First impression lasts!". If your website is not attractive and is not impressive enough, it will be wiped off of your customer's mind. As we have mentioned many times and again, we focus heavily on UI/UX design and special effects that are both interesting and elegant to make your customer, your trainee, your mentee a lasting impression about your website and your service in their mind.
Adorable Portfolio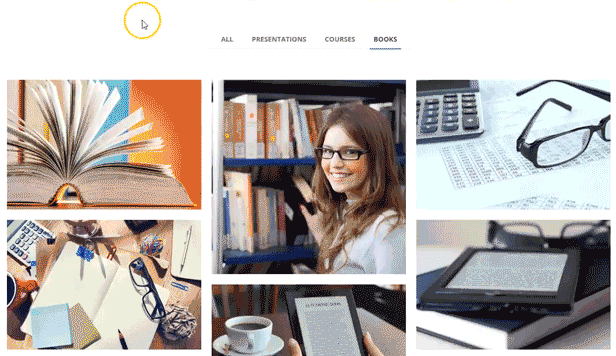 When it comes to a branding website, especially for the niche of coaching, mentoring and training, portfolios and galleries are something people would always want to see. Understanding of this demand, we tried to make it look as impressive  and elegant as possible. Your visitors will always think of you and your service as a professional and trustworthy place to go to.
Revolution slider
The best speaker and mentor deserve the best presentation. And we find no better presentation than to use Revolution slider with a numerous of icons, animations, and effects to introduce you. You will be able to add as many sliders as you like on your website for the price of none. A regular license of Revolution slider would cost 19$, but now it's on us. So you can save money to do other better things for your company.
 Introduction boxes with special effects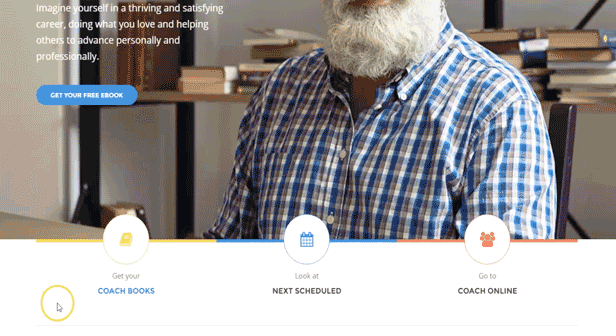 This introduction box is the best way to surprise your visitors when they interact with your Call To Action. In the example, when hovering into the CTA of getting a coaching book, look for the next scheduled coaching event or go to the Online course, an elegant and professional card are displayed with detail information. How could a normal user can resist the temptation of getting involved with such an organization that professional?
Unique Testimonial
The testimonial section is also a breakthrough that can display fully customer's' feedback with their face, their name, and title, bringing a sense of trust to your site. Apart from that, this part's layout is totally different from that of many other themes, making this a unique feature and unique experience to your customer.
Smart Event Management System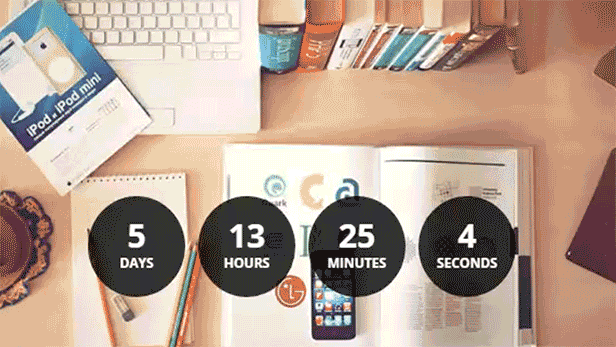 The event listing system integrated into Coaching is smartly designed to make the upcoming event stands out so that people won't miss it. Together with a countdown clock timer, people will know when to attend the event. This is proven to be an effective UX design that will bring you more clients.
Mobile First, Responsive and Retina Ready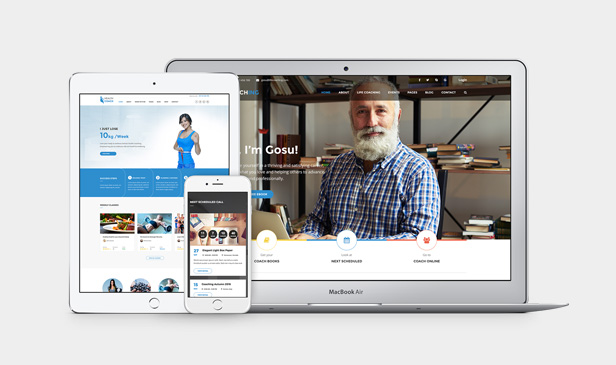 In this digital era, being able to display perfectly on different devices is indispensable. One reason for this is because of the wide variety of your visitors may come from different places and the wide spread of handheld devices. This theme can perform well in all device. Quick, Grab your iPhone and see how this theme can display perfectly on your mobile device.
 LearnPress LMS – Courses management made easy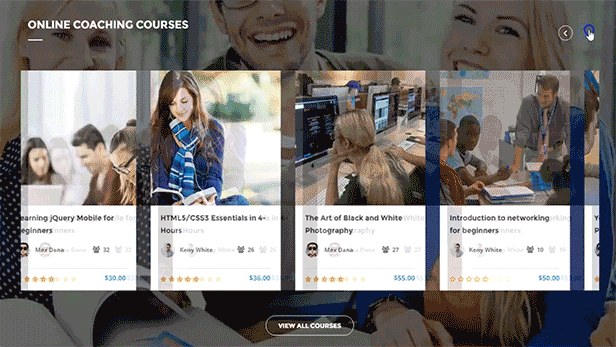 As you are helping people with your knowledge, you will soon realize the power of eLearning, the power of spreading knowledge to thousands of people with just a click. There needs to be a strong system to take care of this, and especially when you are promoting your course, the system needs to be the best to make sure nothing went wrong along the way. LearnPress LMS is currently the most used WordPress LMS on WordPress.Org. It is also the LMS we developed and used successfully with Education WP – the best-selling Education WordPress Theme. Therefore, your system is safe and is ready for you to go big, to go viral.
Timeline – display and scrolling


When talking about a human, or an organization, people often talk about the past. And the easiest way to do that is to visualize using Timeline design so that people can scroll between the past and the now to have an extensive view. This great feature is limited to only a few theme and this Speaker and Coaching WordPress Theme is one of a few that has it. Keep calm and enjoy!
Full site Search Engine Optimization for Coaching WordPress Theme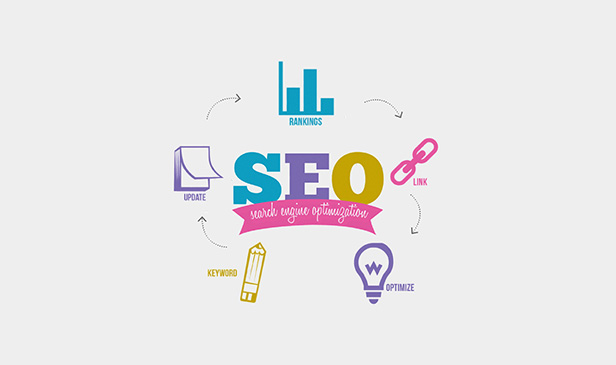 SEO-ing is as important as the air to breathe. Coaching is optimized for SEO in the following ways to make sure Google fall in love with your website:
On-page optimized with all tags, meta, text, and fields and we even follow Google's structured data guidelines.
Speed optimized for faster site loading and better Search engine ranking.
A Powerful Life and Business Coaching WordPress Theme From an A Team With 100% satisfaction Support
The foundation of a good theme also lies in its support quality. However powerful and flexible it may be, there's still conflicts with other plugins, there's still some parts that are difficult to some people. We take this openly and seriously. For that reason, we built an enthusiast support team willing to answer any of your queries, explain any of the misunderstand you have. So, don't worry, we got your back!
Author ratings for Coaching WordPress Theme
The theme is new, so it hasn't got any rating and review yet. However, let's take a look at what the customers are talking about us – the team behind this Coaching WP theme. 11,000+ people are using this theme with almost 4,000+ schools, and educational centers are using our Education and LMS themes. They must not be wrong.

Forum Support & Detail Documentation As Best
Most of our satisfied customer loved us for our supporting quality. To do that, we invest largely in building a set of detail documentation along with tutorial videos and a forum support monitoring by the development team of this life coach theme.
Frequently Updated
The final characteristic of a good theme, and of this Coach WordPress Theme is that it should frequently be updated. This is a vital process to ensure the theme has no bug and is compatible with the latest technology. You cannot build a castle using outdated approaches.
Full Feature List of Coaching WordPress Theme
LearnPress – WordPress LMS Plugin

Powerful LMS Courses Management with Drag & Drop course curriculum.
Integrates many Payment Methods: PayPal, 2CheckOut, Stripe, Authorize.net or Offline Payment Method.
Course Collection
Course Review/Rating
Multiple Question Types for Quiz
Student & Instructor profile
Multiple instructors for each course
Paid Membership Pro
Certificate for Student
And many amazing features…

4+ homepage demos include one-click importer.
WooCommerce Support
Awesome slider with Revolution Slider
Drag & Drop page builder with SiteOrigin
Countdown Event Management
Support custom widgets and many columns layouts
Fully responsive support
600+ fonts and 700+ icons
Highly Performance Optimized
Optimized for SEO
Unlimited color schemes
Contact form 7 supported
WPML ready
Amazing Menu with Mega Menu
MailChimp for WordPress
And so much more!
What now?
Are you still having thoughts or questions about this theme? Don't hesitate to leave us a comment in the comment tab and we will give you our best support we can give.
Hesitation will get you nowhere. Join the Coaching community now!
Check out this page to see how cool it is!
Related products
AcademyLMS gives you new look, new design, new style and new way to create your online learning platform. With AcademyLMS, your Academy will rise to become a beautiful and convenient website, yet powerful and flexible with the handful of tools and friendly user interface.
View More