Certificates add-on is an add-on for LearnPress – WordPress LMS plugin that adds drag & drop Certificates design tool to create certificates for your course.
Installation
After purchasing the plugin, just extract it in the wp-content/plugins of your site.
Go to your WordPress dashboard and activate the plugin.
USAGE
After installation and activation, you can see Certificates in LearnPress's option.
You click in it and start to create a certificate.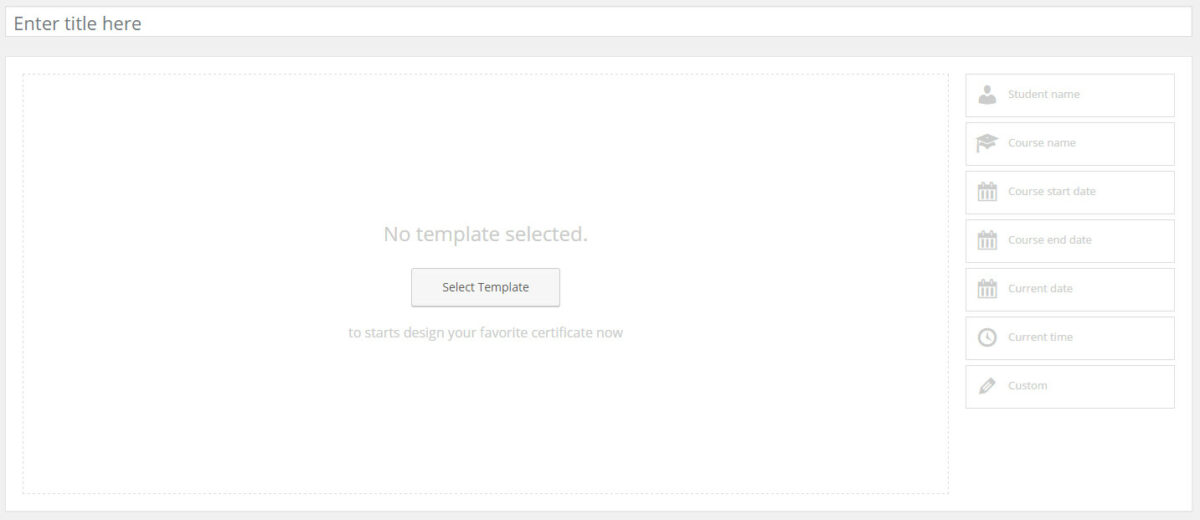 When certificates creation were done, you would see them blow courses and you could choose one in them.

Certificates what you create are displayed blow each course

This is really an awesome add-on for LearnPress – WordPress LMS plugin, you can create a certificate easily and uniquely.
Get LearnPress add-ons Bundle

FOR FREE
As we would like to encourage Education movements around the world, we will provide LearnPress add-ons Bundle ($300) for Free to any of our customers who purchased one of our Education themes below.
So, quick, go ahead and buy one of these themes for only $59+ and get $300 bonus LearnPress add-ons. (After you've bought our theme, click here to request download LearnPress Add-ons Bundle)



Already bought our themes?
Request LearnPress Add-ons Bundle Here