LearnPress Woo Payment is a LearnPress Add-on which allow you to sell course using payment method of WooCommerce.
Installation
After downloading the plugin from this site, just extract it under the folder /wp-content/plugins in your site directory
Go to "Installed plugins" in your site dashboard, activate the plugin and you are ready to go
Using
After installing  and enabling WooCommerce payment in LearnPress settings. Then you can sell any courses using WooCommerce Payment methods.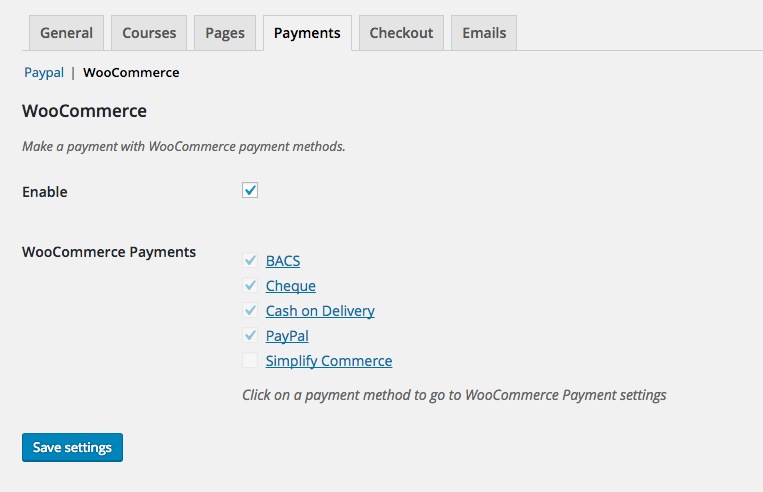 Finally, user can choose whatever payment methods available to place the order.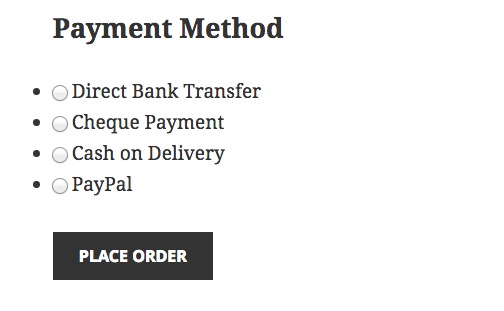 Get LearnPress add-ons Bundle

FOR FREE
As we would like to encourage Education movements around the world, we will provide
LearnPress add-ons Bundle
($300)
for Free
to any of our customers who purchased one of our Education themes below.So, quick, go ahead and
buy one of these themes for only $59+
and
get $300 bonus
LearnPress add-ons. (After you've bought our theme, click
here
to request download LearnPress Add-ons Bundle)



Already bought our themes?
Request LearnPress Add-ons Bundle Here
Changelog:
version 2.4.2: Compatible with Woocommerce 3.x
version 1.0 : Compatible with LearnPress 1.0
version 0.9.3: fixed fatal error in previous version