In the previous post, we have guided you on how to make a lesson with the LearnPress plugin. Today, we will lead you through How to Create a Quiz and Question with LearnPress Plugin.
LearnPress: Create a Quiz and Question
To create a quiz or question, you should open your WordPress Dashboard admin => go to Learnpress on the sidebar. Next, you will hover your mouse over Quizzes / Questions and click on the "Add new" part. You can add the title, click to add images or videos, and write the description.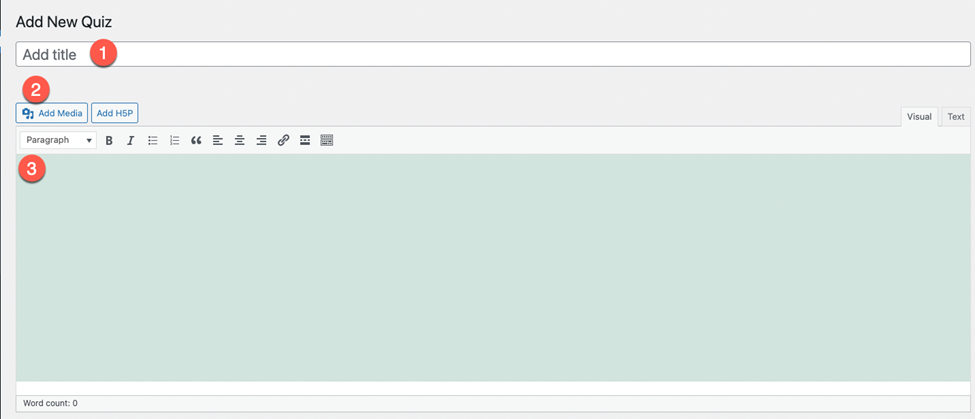 Let's go ahead and scroll down to the Questions part to add questions to the quiz. Then, you type the question name to create a new question or select items which are created.

Then, you choose the type for the question: True or False, MultiChoice, Single Choice, Fill in the blanks, etc. In the Details section, you can add some text for the description. After that, you will set a point for the question. Later, you may add some text for hint & explanation.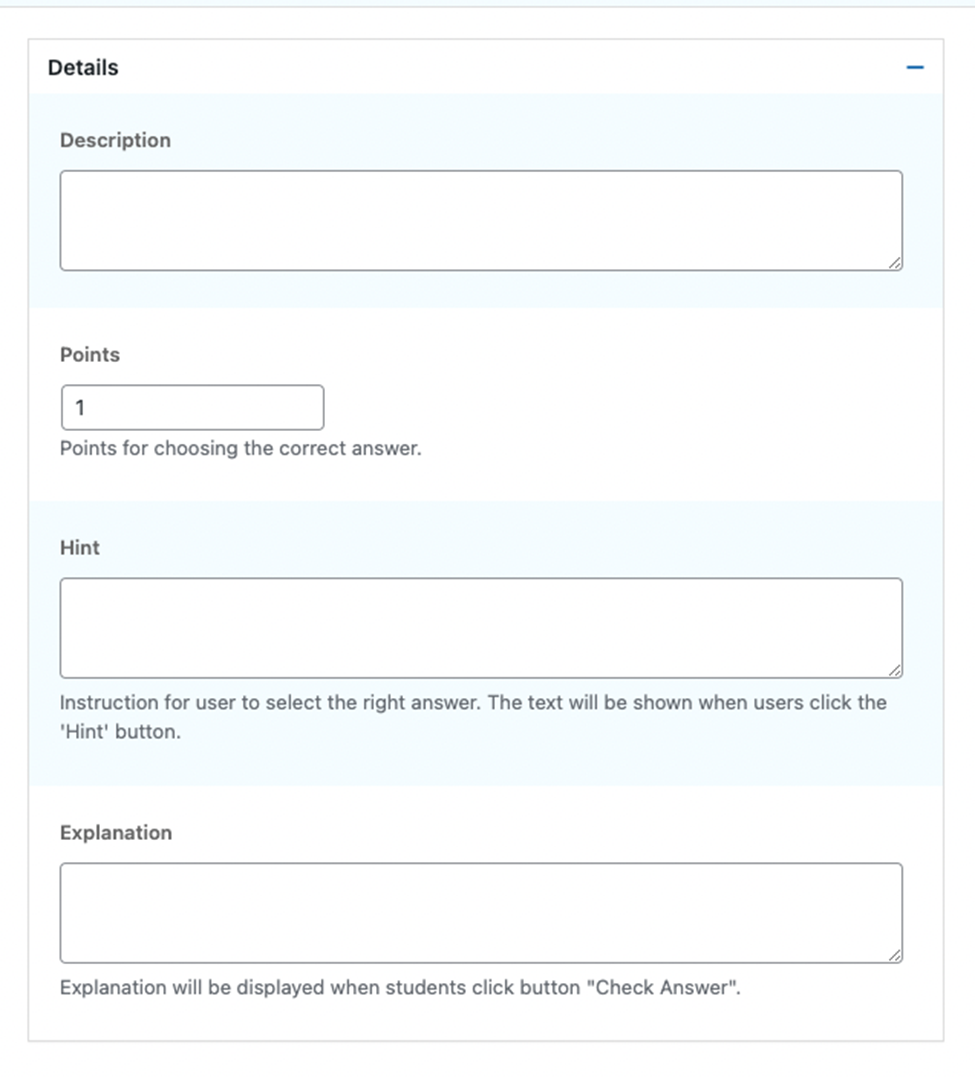 First, you will go ahead with the Quiz settings.
You can set duration and passing grades to pass the quiz. Besides, you can enable instant check to allow students to check the answer while doing the quiz. With the Negative Marking function, for each wrong answer, the score will deduct according to the question's point. And with Minus for skip function, each question which students skip, the score will deduct according to the question's point.
Also, you can set the number of retakes, the number of questions is displayed on each page, and the preview function allows students to review this quiz after they finish the quiz.
Later, you show the correct answer function to allow students can view it.
Assigned Section
 Here, it will show the course which is assigned this quiz.

Publish Section
Now, you will scroll up to the Publish box. On the other hand, you can choose status and visibility, like public, or set a password and time to publish the quiz.
Lastly, click on the "Publish" button to publish your quiz.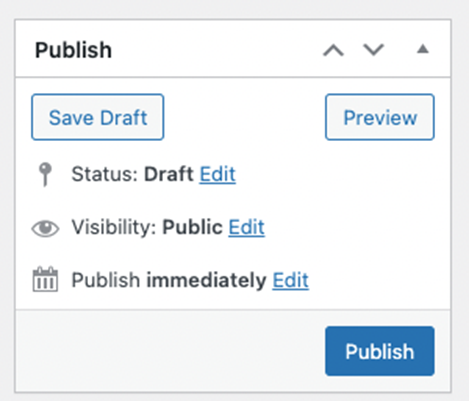 Indeed, that's all information we want to deliver to you today. Through the article, we believe you may have gathered some useful information about making quizzes and questions with the LearnPress plugin.
Read more:
LearnPress Course Setting Options.
How to Create an Online Course with LearnPress Plugin.