In this article, we will learn how the Instructor feature works in Eduma, and what Instructors can do. Also how to assign a course to an instructor? how to promote someone into an instructor, and also all about instructors?
The Requirement for Someone to Be An Instructor.
The only requirement for someone to be an instructor is that the instructor has an account on your website. You can manually create an account for your instructor if you want (via WP-Admin > Users > Add New)
Or you can let your instructor create an account on your site (How to allow registration on your site? If you are using WordPress single site, please go to Menu Settings / General / Memberships / Anyone can register (wp default).
If you use WordPress multisite, please go to your Network Admin > Settings. Then, you will check the radio box for User accounts that may be registered in the field Allow new registrations under the Registration Settings)
You can also set up a Social login by using MiniOrange so that the registration process will be ways faster and easier.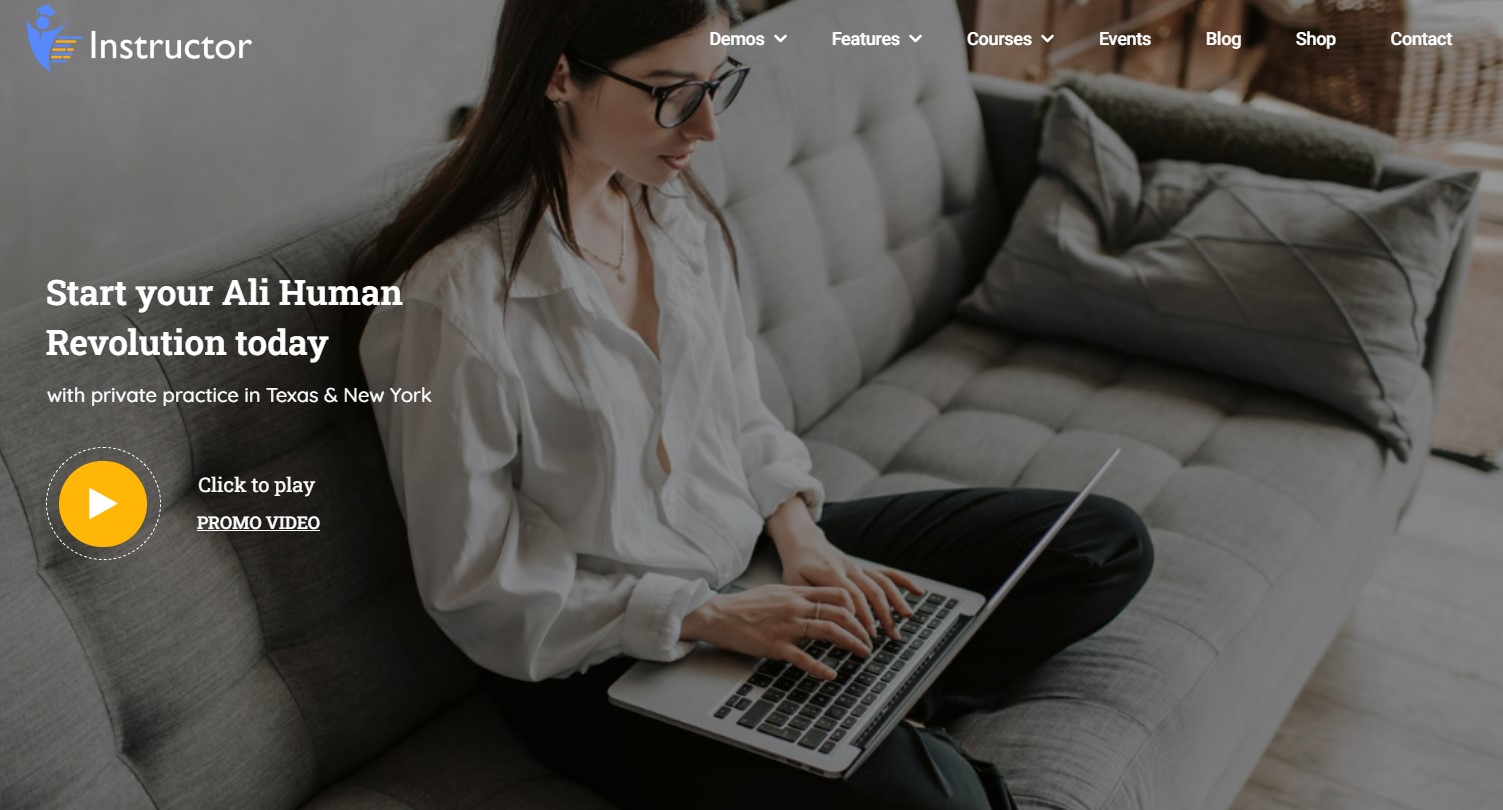 How to Assign Someone to Be An Instructor?
There are many ways you can promote other people to be instructors. You can manually set any user to be an instructor, you can let your users register as instructors and you will approve, or you can even let everybody register as an instructor from the beginning.
Method 1. Manually Set Someone to Be An Instructor.
In order to do this, please go to your WP-Admin > Users > Search for the user and Edit > In the Edit User window, under the Role drop-down field, choose Instructor > Save.
After that, the system will change the user's role to Instructor. Then, your instructor probably can add courses.
Method 2. You Can Let Your Users Register as Instructors and Wait for Your Approval.
Currently, on our demo for Eduma, we are using this function. You can see the Eduma demo on our website.
There will be a page where your users can go to and sign up to be instructors, and after that, there will be a notification email sent to your email account requesting an instructor role. There will also be a quick link in the email for you to accept or deny instructor requests. If accepted, the user's role will immediately become an instructor and have access to the LearnPress course creation page.
The default page for becoming An Instructor page is LP Become A Teacher. You can access it with the URL yourdomain.com/become-a-teacher Where yourdomain.com is your domain. You can change it in LearnPress settings: Go to WP-Admin > LearnPress > Settings > Pages > Become a teacher
Method 3. Let Everybody Register and Become An Instructor Right from the beginning.
If you choose to use this method, everybody can be an instructor just like the way Udemy works. Here's the workflow: Upon registration, there will be a check box asking if the user also wants to be an instructor. If yes, the user will immediately become an instructor after registration finishes.
Here's how to do that: Login to your WP-Admin > LearnPress > Settings > General > Allow Instructors Registration
F.A.Q about Instructor Feature
Can Instructors take other people's courses?
Yes, absolutely!
Can Instructors take or access their own courses?
Absolutely!
How can Instructors edit a course?
Just log in to their accounts, go to WP-Admin > LearnPress, and they will see their courses.
Or instructors can also go to their Profiles to see their courses. After that, instructors can edit each lesson by clicking on the lesson and clicking Edit
Will instructors be able to add courses without having to wait for reviews?
By default, all courses made by instructors will receive reviews from admins. You can let courses published immediately by going to LearnPress > Settings > Courses > uncheck the box "Review course before publish"
There is also an option to Enable editing published courses – Allowing instructors to edit the course that is published without review. If you disable the option, it will change the course status to Pending Review when the instructor update course.
I am the Admin, I created Courses, but I will need others to manage courses for me, how to do that?
To do that, you will need to have the Co-Instructors add-on installed. If you use our theme, we install LearnPress Co-Instructors automatically on your site. You can get the add-on on our website – ThimPress.
After that, while editing the course, you will see a form field called Co-Instructors under the General Settings for that course. Just enter the username of the instructor and Save. After that, the person who entered will become an instructor for the course.
Read More: WordPress Plugins: LearnPress add-ons for eLearning Websites
---
Contact us, ThimPress:
Website: https://thimpress.com/
Fanpage: https://www.facebook.com/ThimPress
Youtube: https://www.youtube.com/c/ThimPressDesign
Twitter: https://twitter.com/thimpress