If you are looking to create an eLearning website using WordPress and WordPress Plugins, you can greatly benefit from the LearnPress plugin and its various add-ons. WordPress is known for its flexibility and the ability to add new features through plugins.
LearnPress is a popular and easy-to-use plugin that can transform your website into a powerful eLearning platform. By exploring the available add-ons, you can extend the functionality of LearnPress even further and create a truly unique and effective eLearning website.
Things Need To Know About WordPress Plugins
In fact, "plugin" may be popular and familiar to industry insiders, but it can be strange for others. WordPress Plugins are part of software including a group of functions that can be plugged into a WordPress website.
For people who haven't known, PHP programming language is often used to write WordPress plugins. Moreover, they integrate seamlessly with WordPress. You can understand that WordPress plugins are the same as apps you used on your smartphone. Exactly they allow you to add functionality and new features to your WordPress website.
And this gives you to make almost any kind of website with WordPress (not just blogs).
For instance, you can:
Try on an online store with WordPress using the WooCommerce plugin.
Start a job board with WordPress using the Job Manager plugin.
The pandemic suddenly happens that impacts badly on the world, but at the same time creates new chances. Online activities are boosted which need to apply different themes. So, LearnPress for learning course is one of them.
WordPress Plugins For Online Courses LearnPress Theme Bundle
LearnPress theme is one of the best WordPress themes for education that you should prioritize choosing. What's more, LearnPress is always ranked high on the top of WordPress LMS plugins by virtue of a free WordPress plugin.
Education plays an important role in the development of the society. And bolstering online courses can create a convenience for anyone to access a higher education. You may start a Climate Change course, Chinese, French, and so on from famous universities in the world. The advance of technology generates large usefulness.
Have you heard Eduma before? Eduma is a very hot education WordPress theme and still uses this plugin that integrates with WooCommerce, bbPress, BuddyPress, and Bootstrap. They contribute to creating lessons or quizzes with unique demos.
LearnPress Premium Add-ons Bundle WordPress Plugins LMS
Based on the LearnPress theme, the LearnPress Premium add-on Bundle is not different from the LearnPress add-on bundle. By all means, it is on the pro level.
LearnPress add-on bundle has the same benefits as managing your online course perfectly from making lessons, courses, and quizzes to creating hints and descriptions for quizzes. In the LearnPress Pro Add-ons bundle, you can do all and so much more.
It can provide unlimited features to make your online course supremely well. I have never seen an only course need to have: content order, certificate, or Instruction. Thus, the Pro version allows you to promote what you want.
What about the payment for an online course? Don't worry because the ThimPress team had solutions for it to satisfy you. You will get detailed directions to convert your currency.
So, what is the outstanding point of the Pro version? Only the premium ver has an assignment add-on and announcement add-on for LearnPress. It is widely claimed that two functions are very necessary for your course.
Tasks for students are the best way to practice lessons and assist them remember longer. Also, using an announcement add-on is to update news and notification quickly. Let's up your theme to possess the best optimum features!
Assignment Add-on For LearnPress WordPress Plugins Online Courses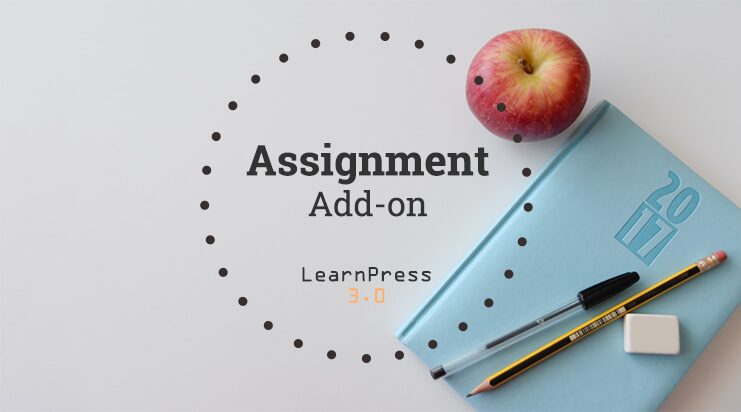 As introduced previously, the assignment add-on is a feature of the LearnPress Premium Bundle. And It is so convenient and relevant for your course.
It will be not wrong if your course contains not only lessons but also tasks and essays. You do not have difficulty grading your students or sending messages to remind deadlines. The assignment add-on will solve all problems for you.
This plugin is extremely useful. You are not disappointed or embarrassed because the Assignment add-on instructs very specifically. Both student and instructor manipulation are described in detail.
WordPress Plugins Tutorial WooCommerce Add-on For LearnPress
In common, WooCommerce will conduct the element as a transaction unless another payment gateway is feasible. Sometimes, you have to wonder if students are from various countries.
With the WooCommerce add-on, you will be figured out how it works. After linking LearnPress payment with WooCommerce Payment Gateways, transactional activities come about quickly and flexibly.
Now, people tend to be a modern living style, so we exchange cards or online payments. Therefore, WooCommerce changes to be suitable for your currency. Moreover, it is also comfortable for your students or creating coupons.
Don't hesitate, let's experience this plugin. It supports how to use as well as install payment the right way.
Student List Add-on For LearnPress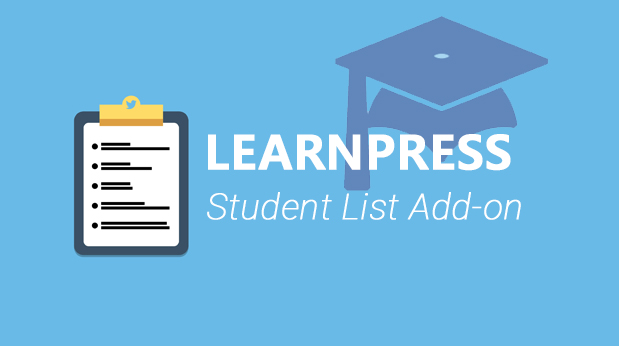 A part may be small, but significant. Student List add-on for LearnPress permits you to control the number of people in your course together with knowing the number of students enrolled. Found on this figure, you will recover if your course is attractive, hot, more considerable, or not.
Focus on both front-end and back-end, you easily follow the process of students. The performance is not similar depending on the theme you using. Certainly, it helps you attend to the progress and maybe you have some change if it is imperative.
Gradebook Add-on For LearnPress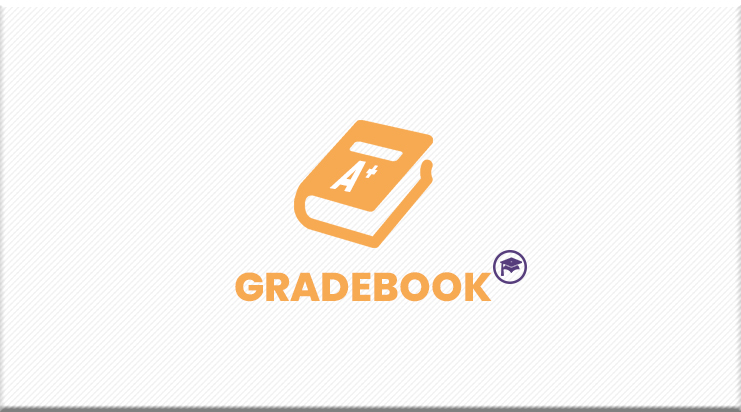 If the student list add-on is used by instructors, the Gradebook add-on is a plugin for students. This plugin allows students to follow their process. Especially, they realize what they have learned or deadlines might be not completed.
What's more, the same as WordPress plugins of LearnPress, you will get full guidance. And to do all the best features, you can invest a little bit. However, over 10000 customers applied the plugins of LearnPress, so this investment will not be inaccurate.
LearnPress Mobile App – React Native LMS App for iOS & Android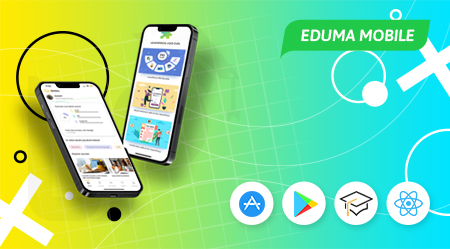 If you already have an LMS website using LearnPress and want to build another LMS mobile app, LearnPress Mobile App is what you need. In-app purchase is an important feature that helps you sell your courses online. Also, with React Native technology, your app is guaranteed to run fast and smoothly.
Conclusion
To create an online course, apart from good content, and a beautiful theme, plugins are very important. LearnPress add-on bundle from WordPress plugins taking in Assignment add-on, Content Drip add-on, Paid Membership add-on, or Frontend Editor add-on is a choice of many themes to make online courses thoroughly.
Also, there are various online tools related to courses that can be beneficial in improving the SEO-friendliness of your website. With responsive functions, you can optimize your course so that you can't concern about the small things.
Find out LearnPress carefully and try on it!
Read more: How to Reset your WordPress with the WP Reset Plugin?
---
Contact us, ThimPress:
Website: https://thimpress.com/
Fanpage: https://www.facebook.com/ThimPress
Youtube: https://www.youtube.com/c/ThimPressDesign
Twitter: https://twitter.com/thimpress