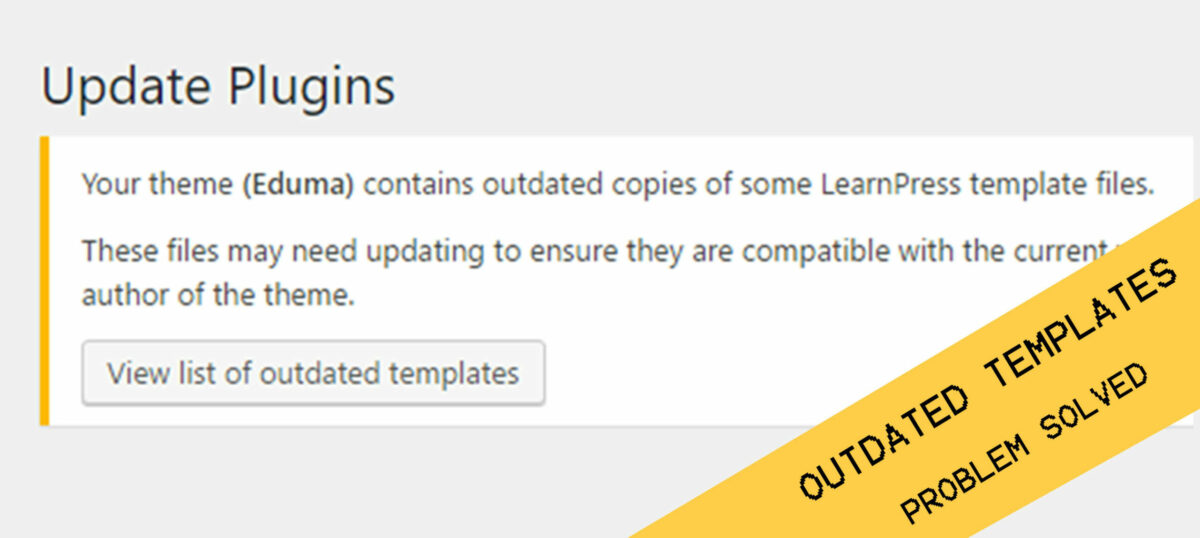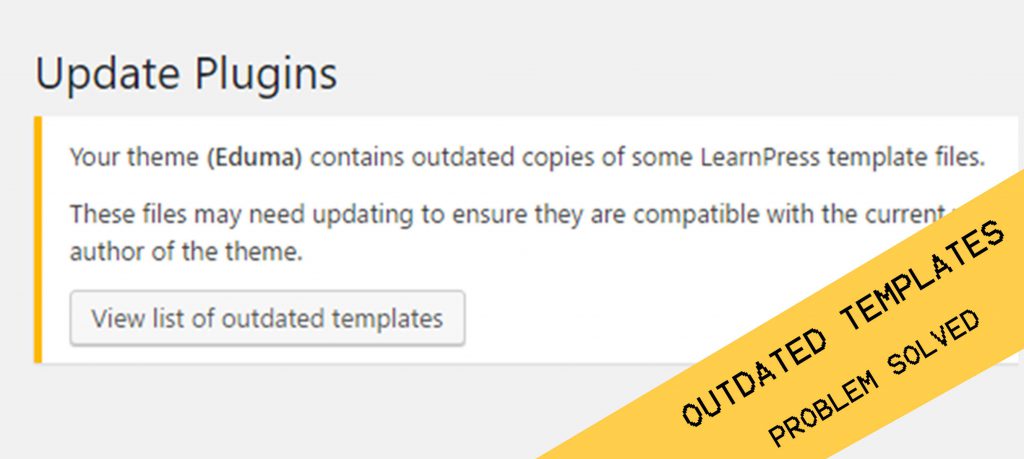 Being outdated has always been one of our deepest fear. It has become a common belief that anything that becomes outdate will be a thing of the past, rusty, buggy and will soon be gone.
Sometimes, you may encounter the notice of Outdated Template in your theme and this may scare the $h!t out of you. However, don't be that serious.
This Outdate is not as harmful as other types of Outdates, and you have NO REASON TO BE AFRAID.
Here's why:
Being high-quality Premium WordPress Themes, our themes override default templates for most plugins including WooCommerce, LearnPress, and some others. Therefore, the appearance of these plugins becomes way more clean, sleek and modern, fit with the overall style of the theme, resulting in the best user experience possible.
Ocassionally, the developers of these plugins decide to update the plugin for many reasons: Fix bug, add features, improve UI/UX.
Whatever the reason is, the system detects a new version in these plugins and as it is doing its job well, it checks the theme's latest compatible version and recognizes a difference in version. Thus, it will send a notice asking you to check outdated templates.
Therefore, you don't have to be worried of these Outdated templates warning. It's just a way of the system telling that there's a new plugin update that may relate to a theme update. That's all. Since it's a notice, it won't affect your site's performance. Your website will still work normally even if you decided to not to update the theme.
How to fix?
The best solution is to do nothing as it's not a bug nor an error.
We will automatically publish a new theme update just a few hours after the plugin update. If you have enabled automatic update in ThimCore, the process will be automated and you wouldn't have to think of it anymore.
Otherwise, there'll be a new email informing the new theme update and you just need to login to your website and update the theme. The notice will then be solved and disappear. If you are using a child theme, the automatic update won't work and you would have to update the theme yourself.
You can also fix it before we publish a new theme update. You can try and take a look at how to do that in WooCommerce's documentation here. However, it's not recommended.