If you're trying to improve your website's SEO (making it more visible on search engines), you might have heard about two important things: internal and external links. Adding these links to your website can seem tricky if you haven't done it before. But don't worry, there are special tools that can help you create internal links easily. These tools are designed just for that purpose.
In this article, we'll explore what Internal Link Building Tools are and how they can help your business. We'll also tell you about some of the best tools available right now so you can pick the one that suits your needs.
Let's dive into the world of internal link-building tools.
How Do Internal Link Building Tools Work?
Using special software called Internal Link Building Tools can help you easily add internal links to your website. These tools make a task that would normally take a long time much quicker and more efficient. So, why should you use these tools?
There are several benefits to using internal link-building tools.
First, they help increase the value of the links on your website, which in turn improves your search engine rankings and brings in more visitors. Internal links also help Google understand how your website is organized.
Additionally, internal links make it easier for your website visitors to navigate around and find related pages easily. By adding internal links, you create a structure within your website that tells Google which pages are more important.
For instance, if one page has 5 internal links and another has 50, it signals to Google that the page with 50 links is more important in terms of content and visibility.
However, manually adding internal links can be time-consuming because you have to go back and link older posts to newer ones.
Even though many people tend to link newer posts to older ones, it's useful to direct visitors from older posts, which may have more authority, to newer pages that are still gaining visibility.
An Internal Link Building Tool can automate this process, saving you time and effort. But the benefits go beyond just saving time. Let's explore some of the other advantages below.
Important Note: If you're using WordPress as your website platform (CMS), we suggest reading the article about Internal Link Building Plugins to explore additional options for enhancing your SEO strategy.
Why Are Internal Link Building Tools Important?
To understand why Internal Link Building Tools are important, we need to know their benefits. The advantages of these tools are all about how well they work when you're creating internal links.
Let's take a closer look at the benefits, focusing on the key aspects of internal link-building!
Enhanced The User Experience.
To encourage readers to explore more of your website and stay longer, you can intentionally use internal link-building to guide them to relevant or related content.
Internal links that lead visitors to more useful content, insightful articles, or related products and services increase the chances that they'll stay on your website and check out more pages. Effective internal links also improve user engagement, which sends positive signals to search engines.
When users spend more time on your website, search engines can see that your content is valuable and relevant to what users are searching for. This can help improve your website's ranking in search results.
Improve Website Navigation.
Think of internal link building as a helpful signpost on your website that guides users to related or similar content. When it's done right, it improves the overall navigation experience on your site, and this comes with several benefits.
Firstly, it reduces bounce rates, which means fewer people leave your website after looking at just one page. When people see internal links that lead to interesting stuff, they're more likely to click and explore more pages.
Secondly, it increases the number of page views because users are encouraged to check out different parts of your website.
Lastly, better navigation leads to happier visitors. When people can easily find what they're looking for without getting lost or confused, they're more likely to have a positive experience on your website.
Help Google Index Site Faster.
Web pages that don't have internal links pointing to them are called orphaned content. This means they're like isolated pages that search engines like Google have trouble finding and including in their search results.
Even if your website has a sitemap that lists all your page URLs, search engines might take a long time to discover these orphaned pages if there are no internal links leading to them. This issue mainly affects large websites that are hard for search engines to explore thoroughly or newly launched websites that haven't been regularly visited by Google.
Internal links are crucial because they help Google understand which keywords you want your web pages to be found for in search results. The words you use in the clickable text of a link, known as anchor text, are really important.
When you use specific keywords as anchor text in your internal links, you're telling search engines that those keywords are important for the linked page. This boosts the SEO value and relevance of the page, increasing the chances of it appearing in search results when people search for those specific keywords.
The Best 10+ Internal Link Building Tools for SEO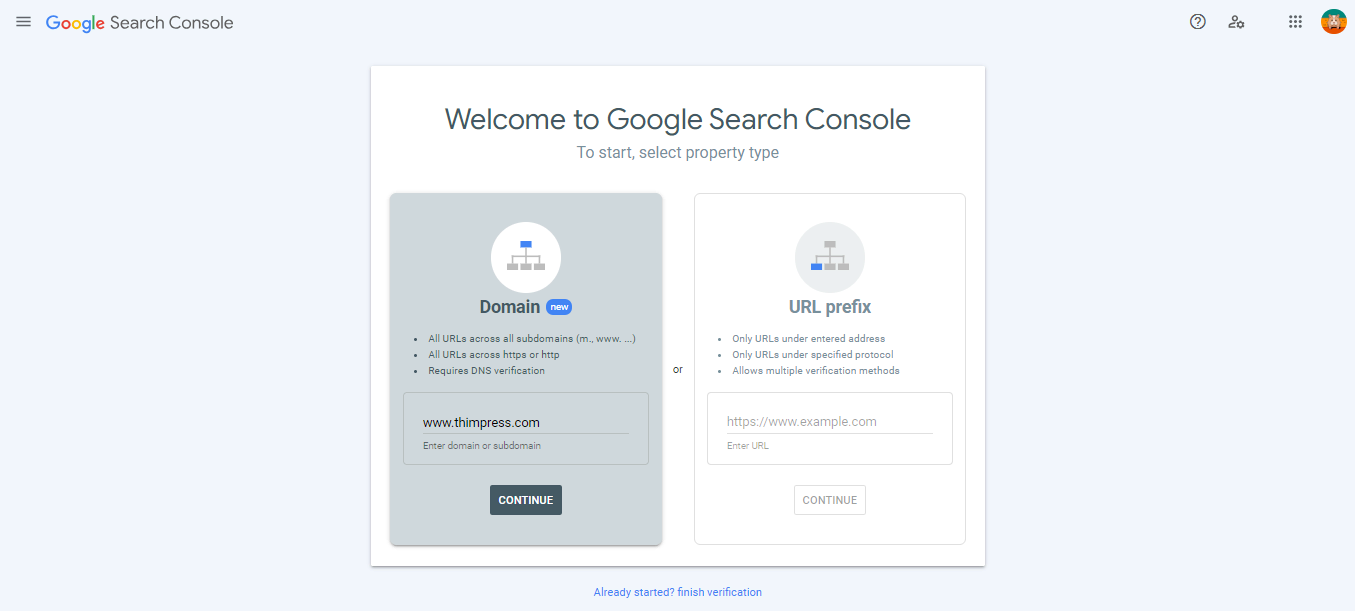 Google Search Console provides a link analysis report that shows information about websites that link to yours, both from within your site (internal links) and from other websites (external links). In this report, you can see how many internal links are pointing to specific web addresses on your site.
However, it's important to note that this report doesn't show the actual words or phrases used as anchor text for your internal links. Its main purpose is to give you an overview of your website's linking structure. While you can download the report, adding links to specific web addresses still requires manual effort on your part.
You can use Google Search Console to keep an eye on how well your internal links are performing. This information can help you adjust your internal link building strategy based on which links are bringing visitors to your website.
Pricing: Free.
Published by: Google.
What GCS can do: Find Opportunities for Internal Linking.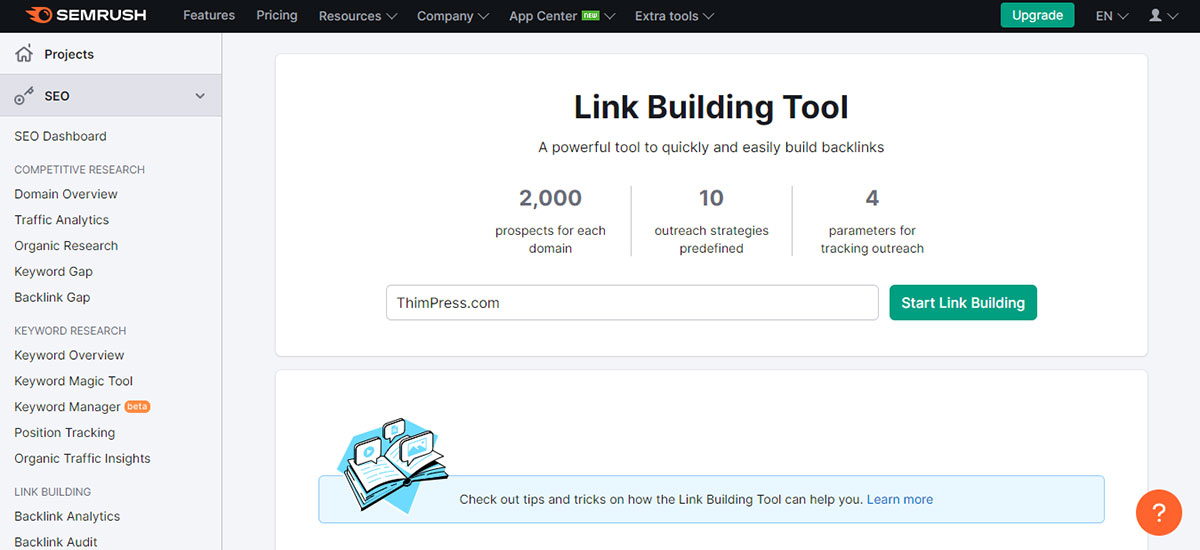 A well-known tool called SEMrush helps with internal linking on websites. It does things like checking internal links, suggesting where to add them, and finding broken links.
SEMrush is famous for being great at SEO (making websites do better on search engines). When it comes to internal links, SEMrush helps you find places where you can add links inside your website, organize them better, and make sure people have a good time using your site.
Pricing: Pro is $119.95/month, Guru is $229.95/month, and Business is $449.95/month.
Published by: SEM company.
What SEMrush can do: Identify Weak Pages and Find Opportunities for Internal Linking.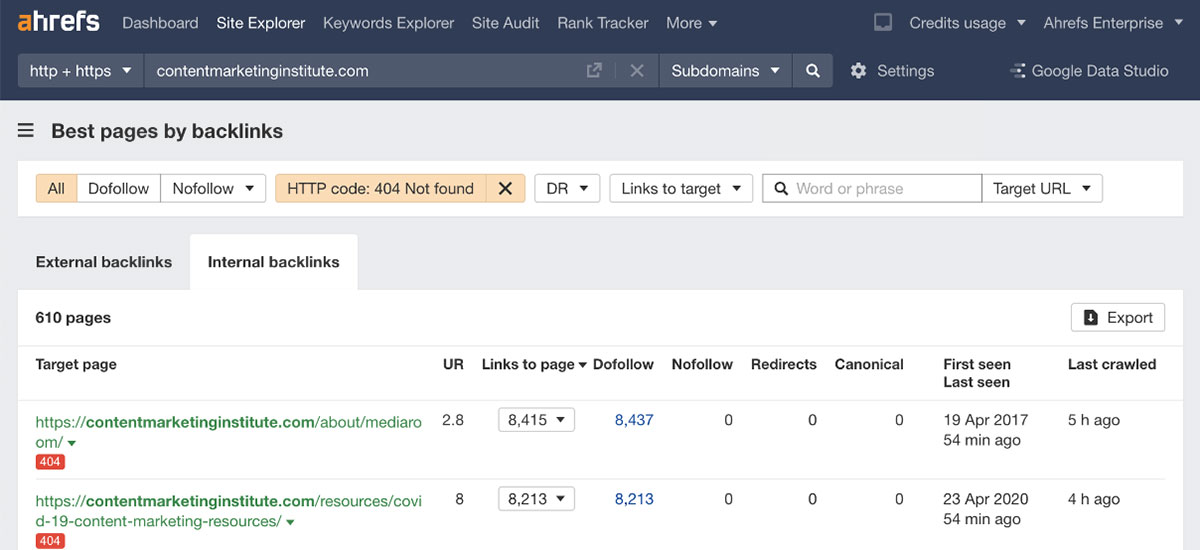 Ahrefs is a helpful tool for finding and fixing broken links within your website. It can find links that are not working, identify when there are too many redirects, and locate links that don't pass along their SEO value.
This powerful internal linking tool for improving internal links can also help you discover opportunities to add links within your website based on the keywords that are most important for each page. You can also use it to see how other websites in your field are using internal links to improve their SEO.
Pricing: Lite is $99/month, Standard is $199/month, Advanced is $399/month, Enterprise is $999/month.
Published by: SaaS company.
What Ahrefs can do: Find Opportunities for Internal Linking and Measure Results After Linking.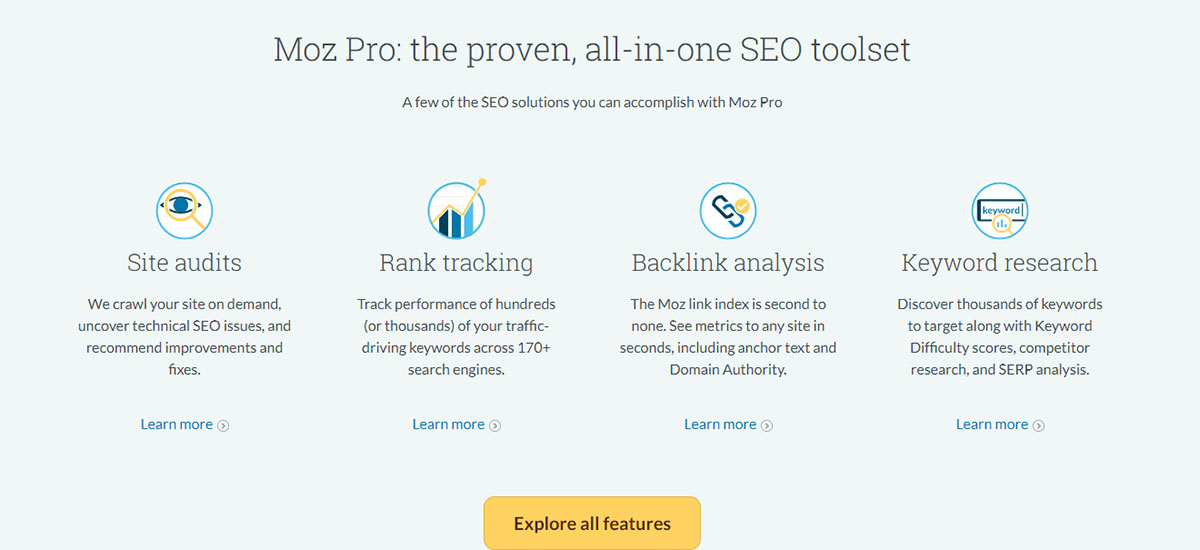 MOZ is a well-known company that offers different tools and services for improving websites' visibility on search engines.
One of their tools is called MOZ Internal Link Juice. This tool helps you evaluate how well a specific webpage on your website shares its link juice with other pages.
This internal linking tool does this by examining your website, counting the links, and figuring out how much link juice each link can pass along.
Pricing: Standard is $79/month, MOZ Local is $129/month.
Published by: Rand Fishkin and Gillian Muessig.
What MOZ can do: Measure and Aggregate the Number of Links and Find Opportunities for Internal Linking.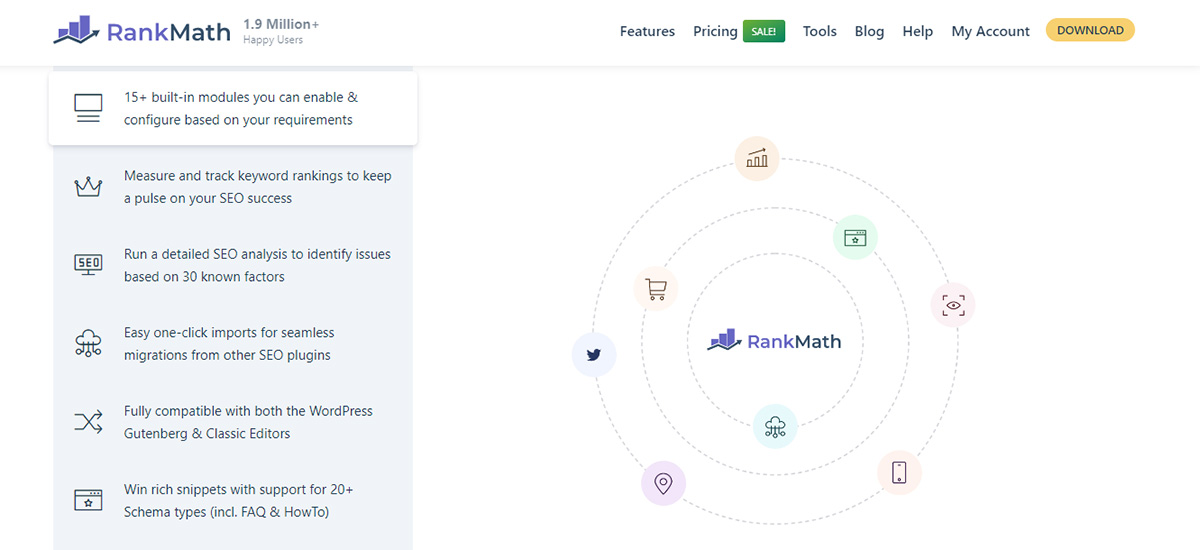 Rank Math offers a helpful tool for suggesting internal links when you're creating posts and pages on your website. This tool works as a plugin and gives you suggestions for internal links as you write your articles. It makes it easy for you to quickly add internal links to your content.
For websites that follow the Pillar/Cluster approach, Rank Math is especially useful. With this tool, you can specify pillar posts for each category on your blog. Once set up, Rank Math automatically suggests links to other posts in the same category, making it simpler to create internal links.
You also have the flexibility to choose the specific keywords you want to use as anchor text (the clickable text in a link) when you're building internal links with this tool. This internal linking tool gives you more control and allows you to fine-tune your internal linking strategy for better SEO.
Pricing: Pro is $59/year, Business is $199/year, Agency is $499/year.
Published by: ONE.COM INDIA PRIVATE LIMITED.
What Ahrefs can do: Find Opportunities for Internal Linking, Suggest Keywords, and Linkable Posts with AI Content.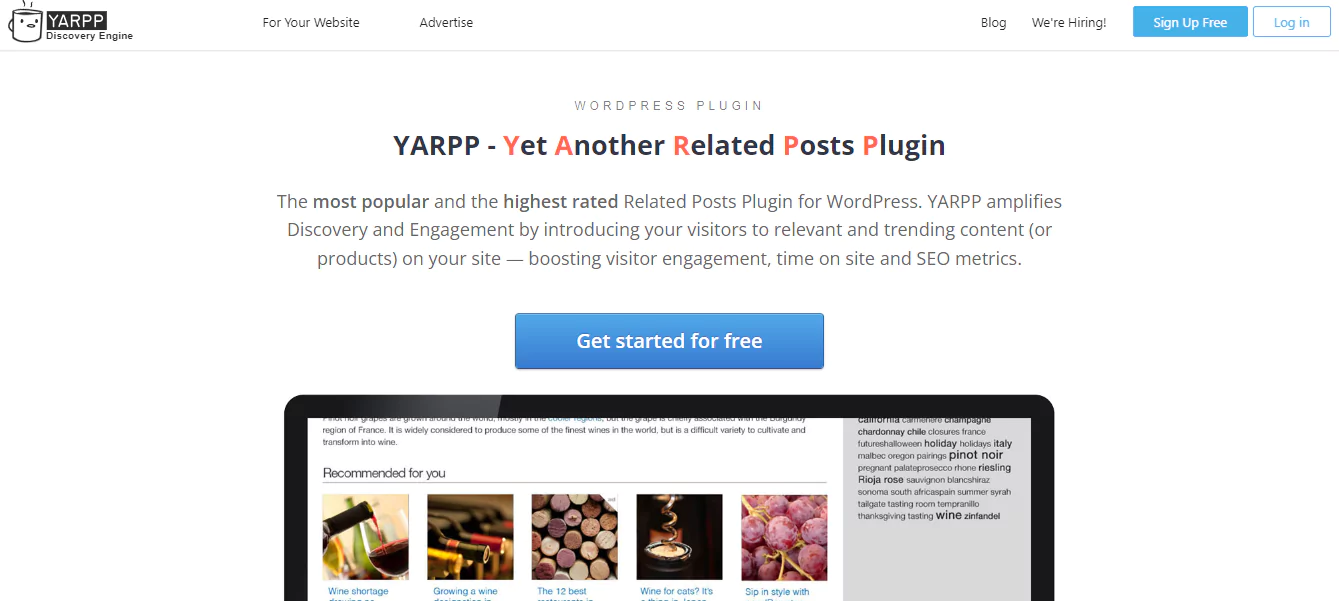 YARPP is a popular and highly respected plugin for WordPress that's known for its excellent features. With this tool, you can easily add sections on your website that show related posts, guiding users to more helpful content.
You can use YARPP for link building by suggesting related material, which helps distribute your internal links more effectively.
This internal linking tool also uses caching to save the results of related post searches, making your internal linking work faster and improving how users interact with your website or online business.
Pricing: Free.
Published by: Shareaholic, Inc.
What YARPP can do: Links to Related Posts.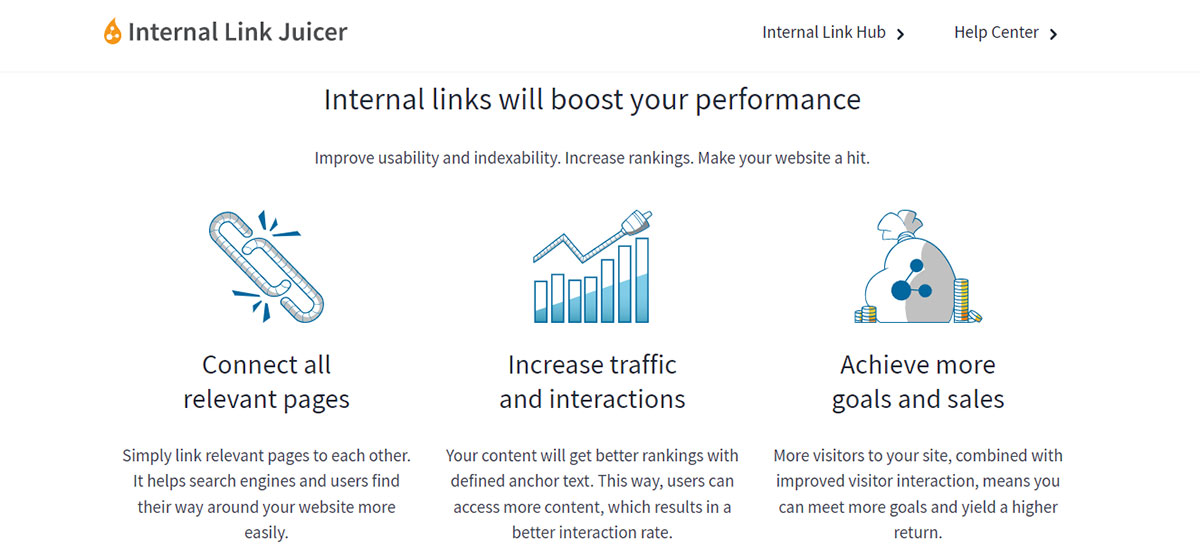 Internal Link Juicer is a powerful WordPress plugin designed to help you create internal links more easily. It can automatically add internal links within your post's content, reducing the need for you to constantly think about your on-page SEO.
This internal linking tool offers advanced features like automatic keyword linking, dynamic link placement, and full control over how the links look and work. With Internal Link Juicer, you can efficiently and precisely improve your internal linking strategy.
Pricing: Free; Pro is $69,99/Site.
Published by: Internal Link Juicer.
What Internal Link Juicer can do: Automatically Add Related Links for Posts.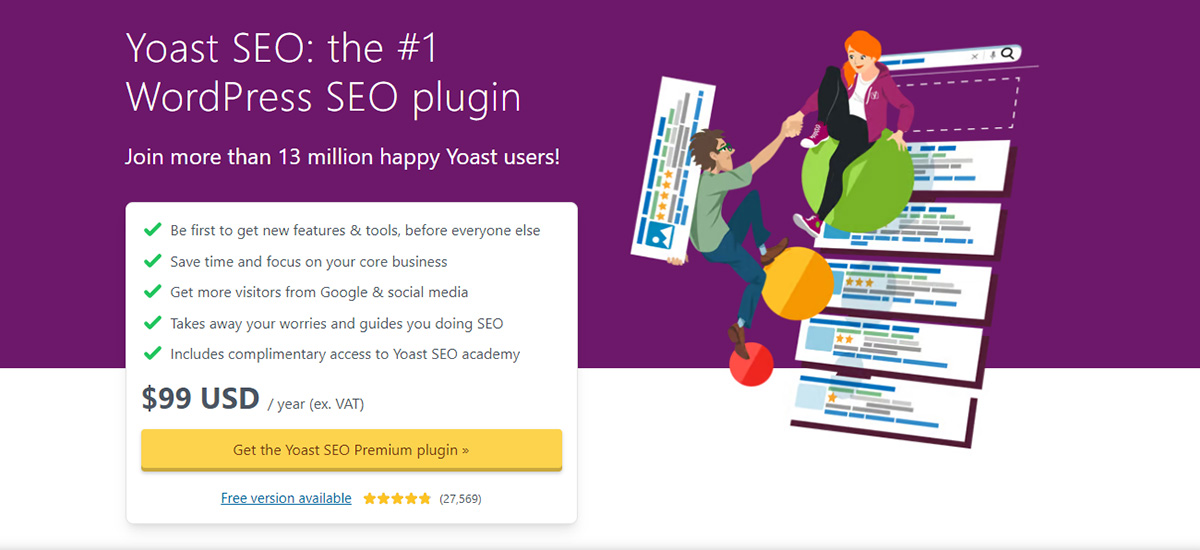 Yoast SEO, a comprehensive WordPress plugin, includes a feature called the internal link building tool.
This tool is available in the premium version of Yoast SEO and allows you to enhance your website's internal linking structure, which is an important part of optimizing your pages.
Internal linking is crucial because it helps strengthen your website's structure and makes it easier for search engines to discover and index your content.
With Yoast's link building tool, you can assess your content and receive helpful recommendations for relevant posts, pages, categories, and tags to link to.
This internal linking feature enables you to make well-informed decisions and strategically add internal links to your content for the best results.
Pricing: Free; Premium Version is $99/year.
Published by: Yoast BV.
What Internal Link Juicer can do: Find Opportunities for Internal Linking, Suggest Keywords, and Linkable Posts.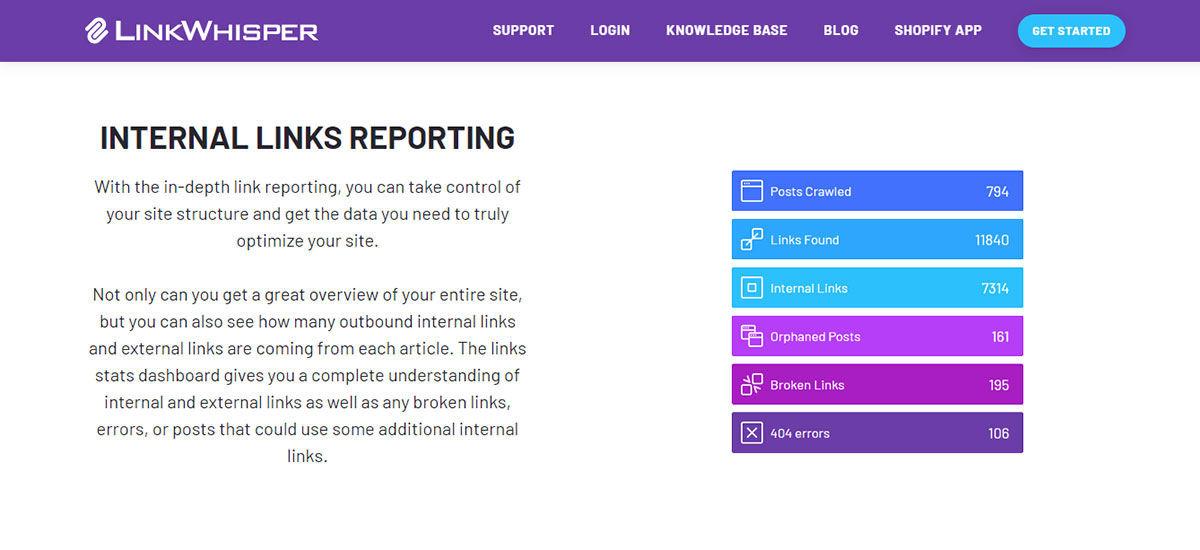 You can use the WordPress plugin called Link Whisper to make adding internal links to your website easier. This tool examines your content and suggests relevant internal links that you can include in your articles and pages.
Link Whisper also makes it easier to manage your internal links by showing you which pages are getting the most links and which ones might need more.
This internal linking tool provides a user-friendly interface and automation tools to help speed up the process of creating internal connections and improving the overall structure of internal links on your website.
Pricing: Free; 1 Site License is 77$, 3 Site License is 117$, 10 Site License is 167$.
Published by: Niche Pursuits.
What Internal Link Juicer can do: Find Opportunities for Internal Linking, Suggest Keywords.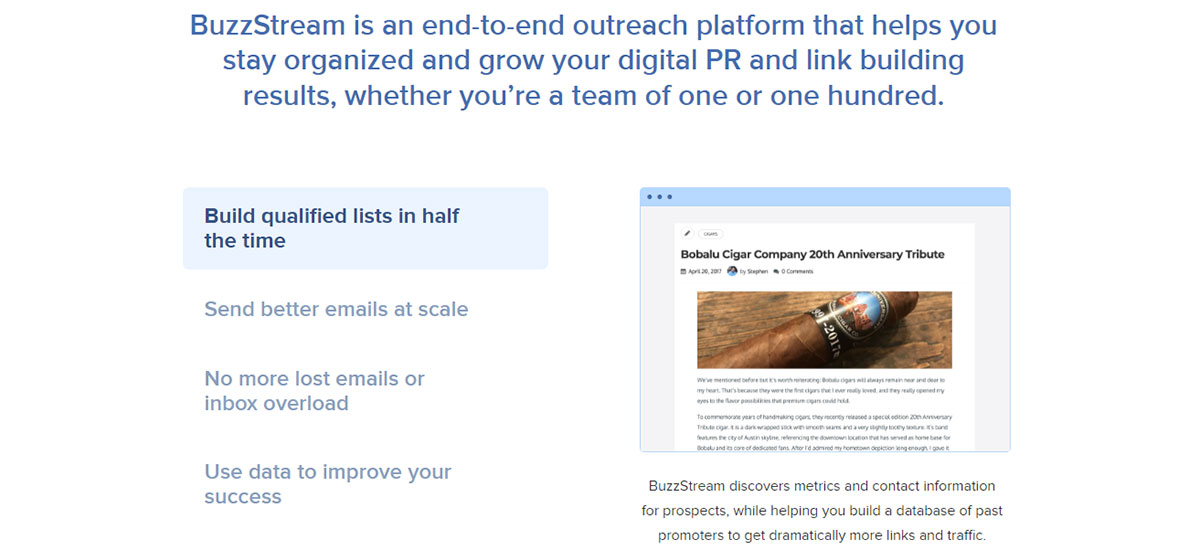 BuzzStream is a service that helps you connect with bloggers and influencers. It allows you to monitor your progress and manage your efforts to build links.
With BuzzStream, you can find potential link-building opportunities, keep track of your outreach efforts, and efficiently manage your internal link-building projects.
However, it's important to note that BuzzStream doesn't directly assist with adding internal links to your website. Its primary focus is on building relationships and links from external websites rather than within your own site.
Pricing: Starter is $24/month, Growth is $124/month, Professional is $299/month, Custom starting at $999/month.
Published by: BuzzStream Team.
What Internal Link Juicer can do: Track Your Progress and Manage Your Link-building.
Summary
Thank you for reading this summary, and best of luck with your website! Using the right Internal Link Building Tools can make a big difference in how well your website performs.
Internal link building is an important part of SEO. By using effective internal linking strategies, you can boost your website's traffic, improve the experience for your visitors, and achieve higher rankings on search engines.
If you have any more questions or need further assistance, please don't hesitate to ask. Cheers to optimizing!
---
Contact us, ThimPress:
Website: https://thimpress.com/
Fanpage: https://www.facebook.com/ThimPress
Youtube: https://www.youtube.com/c/ThimPressDesign
Twitter: https://twitter.com/thimpress