There are 2 ways to update theme:
The first way: Update theme directly from envato by ENVATO WORDPRESS TOOLKIT plugin:
With this plugin, you don't have to login to Themeforest to check for theme updates – you can quickly, easily and automatically update your themes instead.
1. Download plugin Envato WordPress Toolkit at GitHub.
Unlike most other free WordPress plugins, the toolkit isn't available in the WordPress Plugin Repository. You'll need to go to GitHub to download the plugin.
2. Install and activate plugin Envato WordPress Toolkit.
3. Get API from envato:
Login to Themeforest by your account >> visit your user profile page >> click on "Settings" >> you will see an API Keys tab below >> just click the button to generate your API key.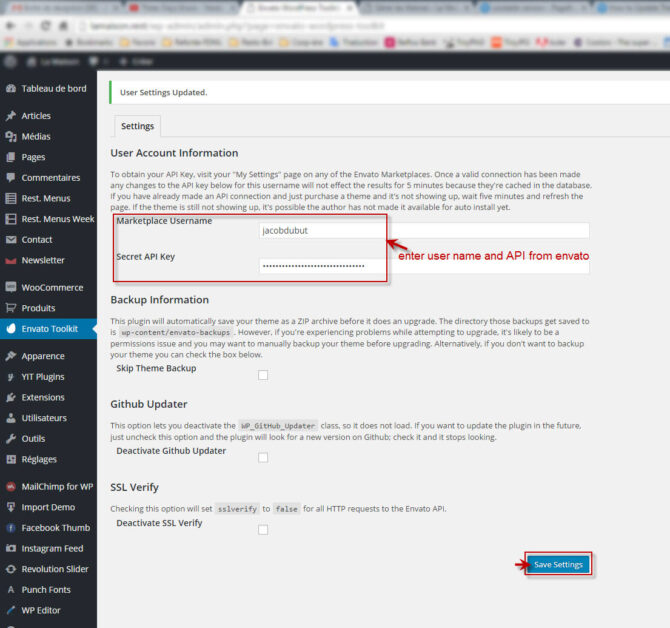 Once saved, the toolkit should recognize your API key and display all of your Themeforest purchases. If the plugin doesn't recognize your API key it's possible your key is still too new, it maybe take a few minutes or a few hours. Try clearing your cache or refreshing your browser.
5. Update theme:
Go to Dashboard >> Envato Toolkit >> Themes >> The plugin will now alert you to theme updates – so long as you check the toolkit settings regularly.
Click on "install automatically" beside each of your themes to automatically update them.
The toolkit settings page also allows you to install themes that you haven't already uploaded to your site, delete ones you don't use and view version details. You can also set up theme backups.
It's a fairly simple plugin, but also a helpful one.
The second way: Update theme with FTP manually:
1. Download latest theme:
Login on envato by your account >> follow steps 1, 2, 3 as screenshot to download theme. It's always newest version theme.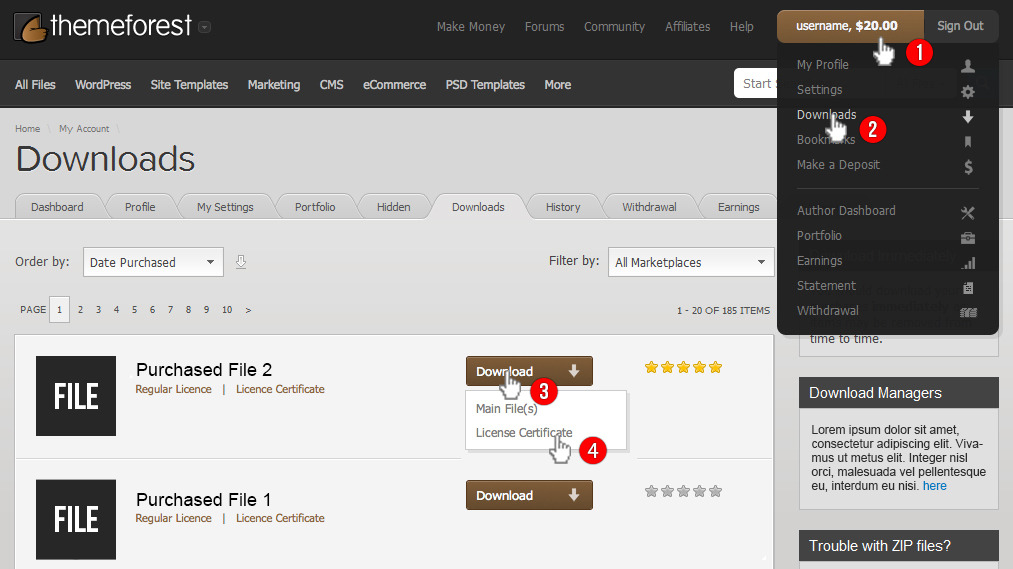 2. Use FTP to replace old version folder by new downloaded version and update's done.
NOTES:
– YOU HAVE TO SAVE CUSTOMIZE/ OR THEME OPTIONS ( Appearance >> Customizer (or Theme Options ) >> click "Save" after updating theme successfully).
– ALWAYS USE A CHILD THEME
Updating your themes shouldn't affect any customizations to your website, so long as you're using a child theme.
If you haven't set up a child theme before, check out the guide on how to create a child theme
I hope it's helpful and let us know if you have any trouble on FORUM.