Since the 2010s, SEO career has been a promising land for various opportunities. Besides working in companies and corporations, you can work from home (WFH), take up external clients, or even create and maintain websites for your own sake. In this article, we will help you take on a good SEO career.
First, What Is SEO?
For both newcomers & professionals, the term Search Engine Optimization or SEO is based on how you optimize sites, pages, posts, content, or apps to enhance visibility on search engine result pages (SERPs). It is by far the most popular for Google since Google is the biggest search engine nowadays.
As the Internet develops over time, the number of websites also rises up and down but mostly up due to many different purposes. Not only Google but there are many other platforms where you can find SEO career opportunities but there are other platforms such as YouTube, Twitter, Instagram, and more.

Of course, the SEO market is huge and vital since it will affect the user experience on the Internet worldwide. In 2020 – the year just before COVID-19, the SEO industry has reached over $80 billion and this number will increase more after the world fully recovers from COVID-19.
What Is The Potential Earning When Pursuing an SEO Career?
The income will depend on the path you choose to go on. Normally, companies will hire 1 or some SEO specialists. Based on Glassdoor, an SEO specialist's income lies on about $50,000 a year on average.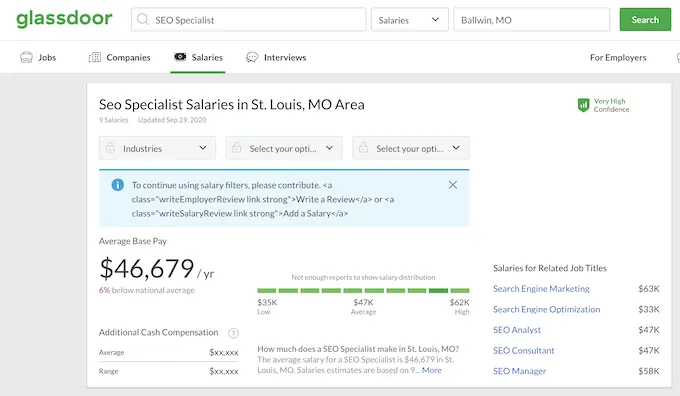 "SEO specialist" is regarded as an entry-level position. An SEO expert will typically work on 1 to 5 SEO campaigns at once. The average annual salary for an SEO manager is about $60,000 if you want to advance into this position. The task of managing a group of SEO experts falls to SEO managers. Lastly, an SEO director is the most highly compensated SEO role in a company.
According to Glassdoor, an SEO director can expect to make more than $80,000 per year on average. The effectiveness of the underlying SEO managers is under the direction of an SEO director. Taking on clients is one method to increase your revenue in the SEO sector. Many refer to this as "SEO client." Indeed, small and medium businesses will compensate you for helping them raise their rankings and expand their sites' organic search traffic.
Is SEO a Great Career?
There are a lot of opportunities for you to start your SEO career. In this industry, Google will update its algorithms so that obtaining up-to-date knowledge will be very necessary. Also, all businesses can benefit from SEO so chances are higher.
Can I Pursue SEO Career Opportunities Without A Degree?
The answer is yes, you can become an SEO specialist without a degree but you shouldn't be so surprised about it, though!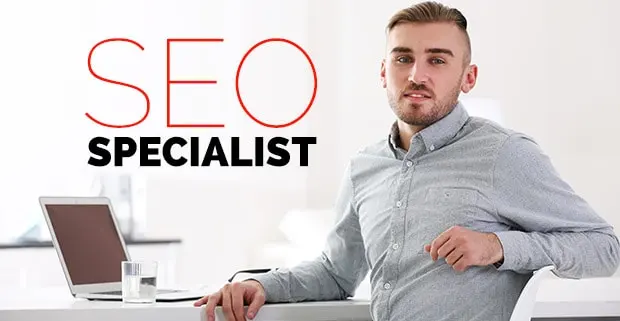 Many SEO specialists learn their craft through online SEO training courses or through experience gained from working in the industry. Nonetheless, understanding the larger context of SEO and digital marketing can be aided by a formal education in a related field, such as communications, computer science, or marketing. Acquiring SEO certifications or continuing learning will also serve as evidence of one's knowledge and proficiency in the industry.
You may wonder where to learn if you don't follow a class or workshop. Here are some of the most common online SEO courses:
Some great tools you can use for SEO content are:
Does SEO Career Require Coding Skills?
Hmm, the answer is yes and no, but no is bigger.
Coding is not required for SEO but basic coding knowledge will take you to places. With a basic coding understanding, you can proceed with more advanced SEO strategies or repair technical SEO problems.
To better your SEO career, you should understand the basics of the Internet:
Browsers
Browser plugins & extensions
URLs
Search engines
Web crawlers
Search strings
Conclusion
There are still many things you will have to learn to acquire an SEO career without a degree. Also, this will require more time and effort so you should be consistent on the path you choose. Through the article, we hope to lend you some knowledge to start your own SEO career future.
Read more: What Are Sentiment Words – Positive Words & Negative Words
---
Contact us, ThimPress:
Website: https://thimpress.com/
Fanpage: https://www.facebook.com/ThimPress
Youtube: https://www.youtube.com/c/ThimPressDesign
Twitter: https://twitter.com/thimpress