Whether you're a long-established business or just starting out, one thing you can't deny is the importance of your website. When a potential customer is looking for a product or service, their first port of call is usually online. The website which most successfully manages to grab their attention is probably the one that will get their business. Hence, designing your web presentation well is an essential element if you really want to stay relevant in the business that you running.
But how do you get your web design in top condition and stay on top of the latest trends? How do you create a web design that finds an alignment with the most recent design trends as well as appear aesthetically appealing to your audience?
The challenges of creating a successful website are a topic that DesignAdvisor has been looking into and they created an interesting and informative infographic on the topic of web design trends in 2018. So here are five questions to consider in order to help you get the best out of your web design, drive traffic and increase conversions on your site.
1. Is your web design responsive or adaptive?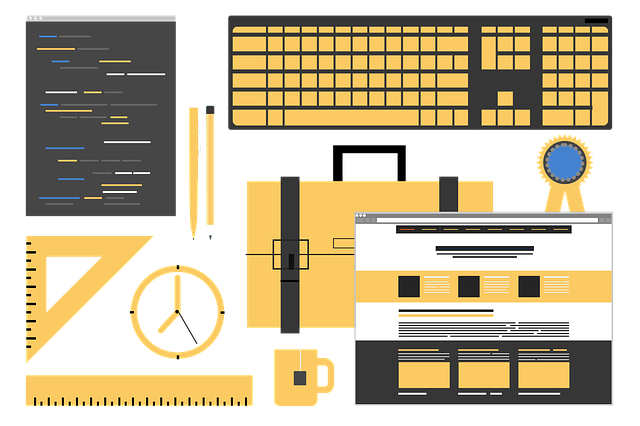 With the ease of access to smartphones by a larger population, the multitasking capabilities of the audience makes it integral for a website owner to implement a mobile friendly web design of their website. One of the most common mistakes businesses make, (especially smaller ones), is not implementing responsive or adaptive web design on their website.
There are many different browser options and varying screen sizes in use today, so when someone accesses your web page it can be very frustrating if only half of the page is visible and they need to scroll both horizontally and vertically. What you want is a web design that will automatically adjust to the width of the browser being used. Responsive and adaptive designs are two different approaches to this problem. One of the differences being that responsive design is an immediate and fluid adjustment, while adaptive design adjusts in stages or 'snaps' at specific points in time.
94% of people judge a website based on its responsive web design. Hence, make sure that you make the mark.
2. Are you making full use of optimization?
It's important to check your Search Engine Optimization ranking regularly. Owing to the overwhelming Google algorithm updates in terms of your site's SEO, you will have to put in efforts in this field in order to optimize your design as well. This way you can see which keywords are generating the best responses and make changes accordingly to get more traffic.
Also, make sure to optimize your images – remember that the average person browsing your website doesn't want to wait more than 3 seconds of loading time, so consider reducing the file size of your images. Similarly, if you use thumbnails for your product list, check to see that your loading speed isn't adversely affected.
Case studies have shown that brand websites who optimized their content and improved SEO saw a marked percentage increase in viewers and time spent on their website.
3. How easy is it to navigate your website?
When a potential customer visits your website, they want to find what they are looking for with the least possible effort. If you have a consistent format across all your pages, visitors will soon get the hang of how it works and not end up overwhelming the audience.
Make your category headings clear and simple enough to read and understand at a glance. The 'search' feature is a favorite with most people so be sure that yours is functioning optimally. If your website does nor geature an internals earch yet, it's time to get it donw right away. If you're looking for a suitable and attractive theme that's easy to navigate, ThimPress has a wide range available which are specially designed to suit the particular needs of your business.
4. Is your content engaging?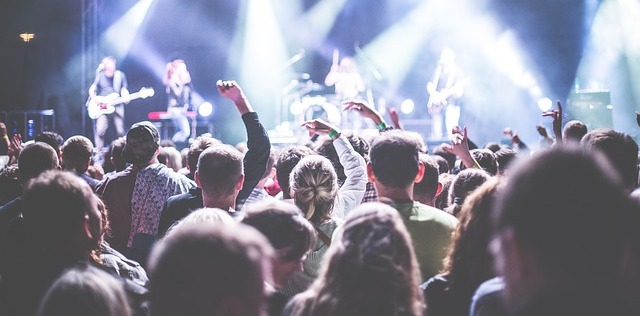 'Content is the king', they say. And it has become more relevant than ever. With the amount of competition faced by websites, what truly can keep them ahead is the quality of their content and its engagement. If you don't grab a viewer's interest and attention within the first few seconds, they are likely to bounce to another website. Remember that most of your potential customers will be scanning rather than reading your website word for word so make it easy for them with bold headings, subheadings and bullet points.
Make use of the question and answer format. Generally, people love a story, so slip in a few examples and case studies to whet their appetites for the subject. And of course, don't forget to add images – pictures but also videos or audios. It's also a good idea to use social media widgets to make some of your content, such as your blogs, shareable. If your readers enjoy your content and share it they will be doing some of the marketing for you!
5. What about your Calls to Action?
At the end of the day it's all about encouraging the action you want your visitors to take, whether this may be buying your product, signing up for your courses or making an appointment. A vital tool in achieving this successfully is a CTA button. When it comes to calls to action, a key thing to remember is to use concise, upbeat language to incite a sense of urgency and make sure your CTA button is clearly visible – colorful and a large enough.
Conclusion:
Now that you've had a look at these five ways to wake up your web design, hopefully you can see where your new or existing website could use a bit of revamping. Start with one area at a time and see how it affects your business. Keep on evaluating and innovating and you're sure to make good progress, one step, or rather one click, at a time.