In this article, we will guide everyone on how to deregister the license registration on a website using ThimPress's theme and how to reactivate the license on a new website.
Why do you need to do that?
The majority of customers who purchase our products are included with a Regular License, this license is only used for one single End Product, understandably a regular license will only be activated on 1 website at a time. You can read details about license types here.
How do I deregister a license on a site?
To deregister the license please go to the Dashboard section of the theme you will see a deregister link, click on it and the task is done. Very simple.
Example: If you have Eduma theme installed on your site, after going to WordPress Dashboard -> Eduma -> Dashboard -> Click on deregister -> Complete.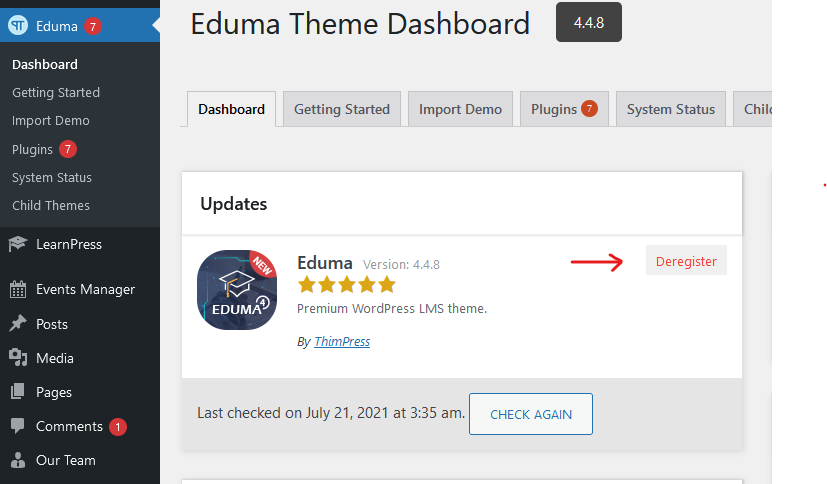 In case you have installed and activated it localhost (or a Test site) and then installed it on a new live site, you will get a message like this: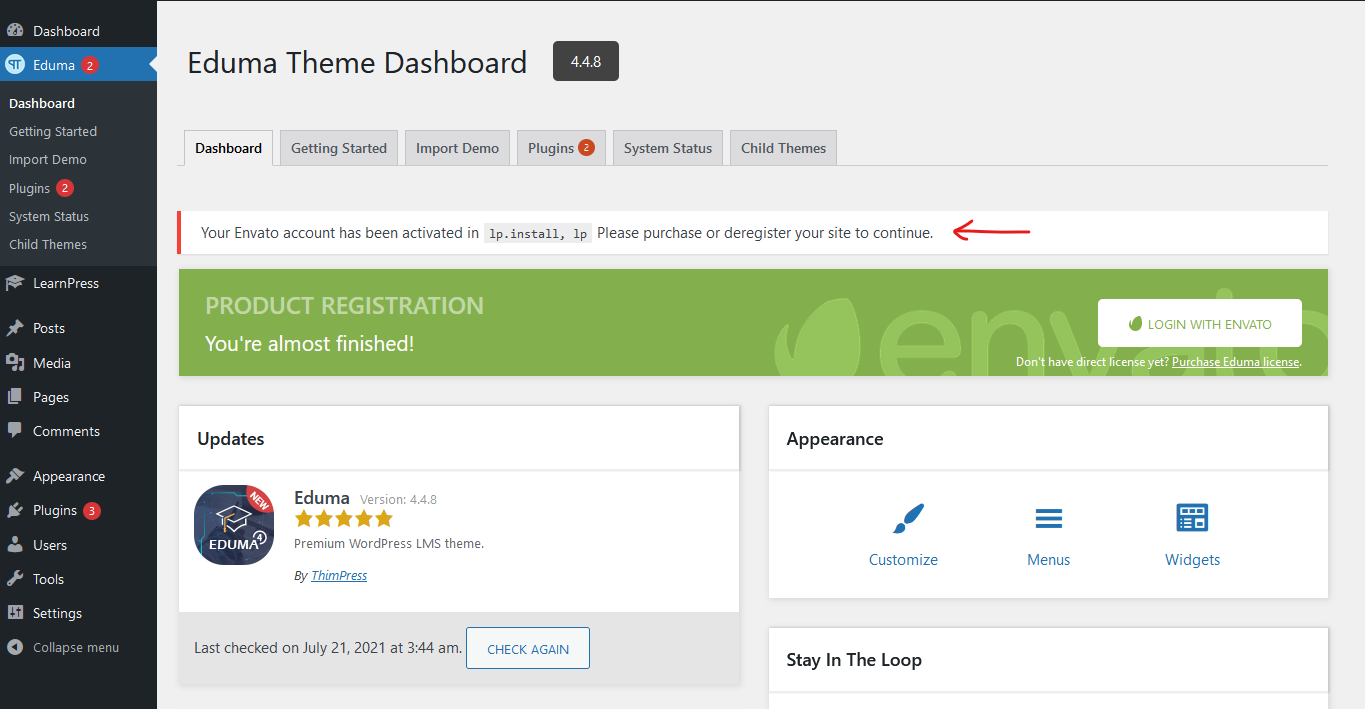 Don't worry, we have two ways to deregister on the old site.
1. You just go back to localhost (or Test site) to deactivate and you can reactivate on the new site normally.
2. You can deregister on the current site, click to (x) button before the old site like image