You can send your site information by 2 ways. Of course, the information will be kept in private and only seen by Thimpress Supporter, KeyMaster and you.
1. Using Access Info tab
This is private field and the best solution to send everything what relate to important information.
Please do not let "Basic Information" tab & "Advanced Information" tab empty. Just type any texts you want before input your info in Access Info tab otherwise you cannot input the text for "Access Info" tab.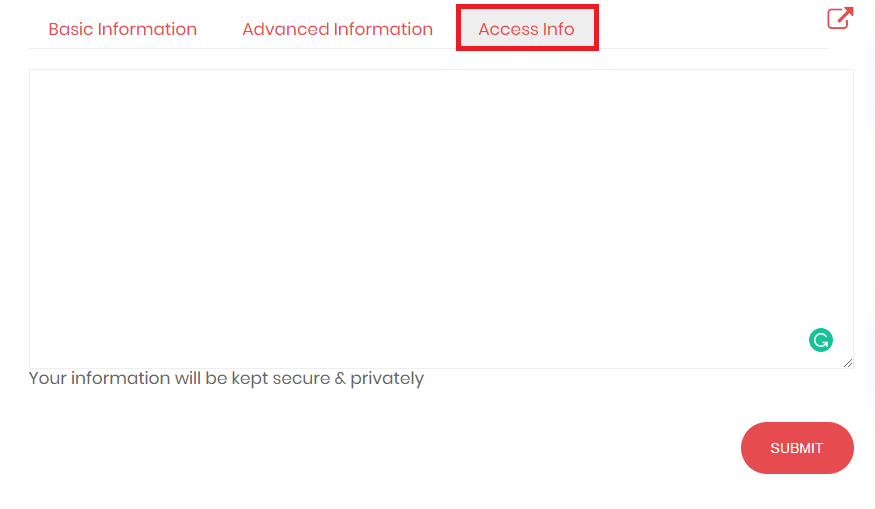 2. Using Private Reply
Please find out the "Set as private reply" checkbox over Topic Reply Form and make sure it has been checked.