How to find your purchase code
Log into your Envato Market account.

Hover the mouse over your username at the top of the screen.

Click 'Downloads' from the drop down menu.`

Click 'License certificate & purchase code' (available as PDF or text file).
Please follow the instruction in this screenshot to get the license file for your purchase on Envato. You will find PURCHASE CODE in that license file.
1. Login to your ThemeForest account. Hover to your Username on top of the screen.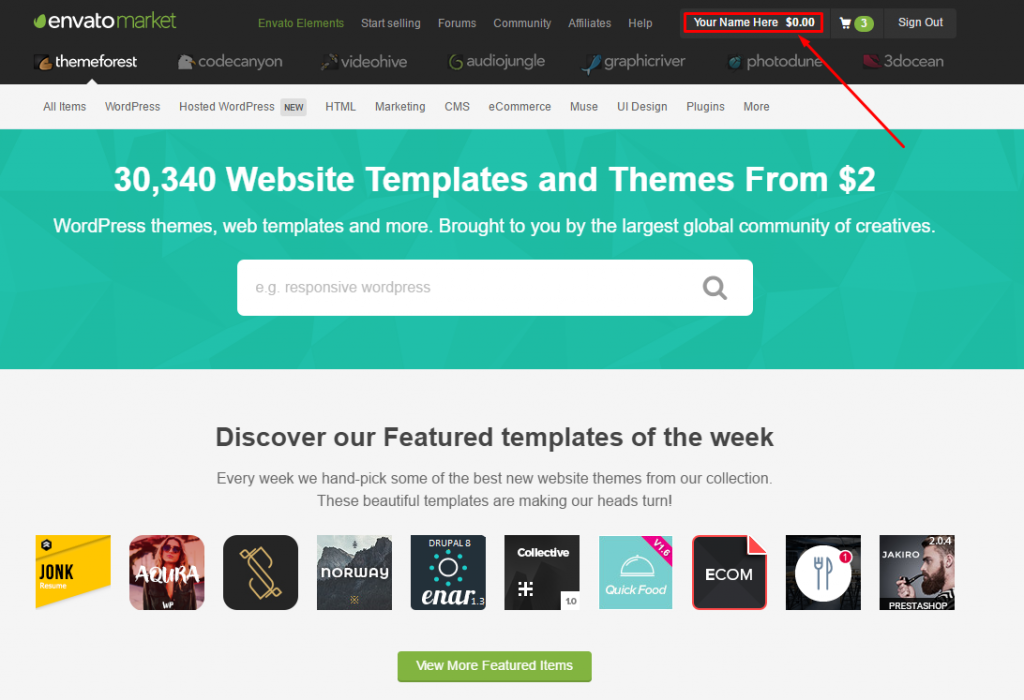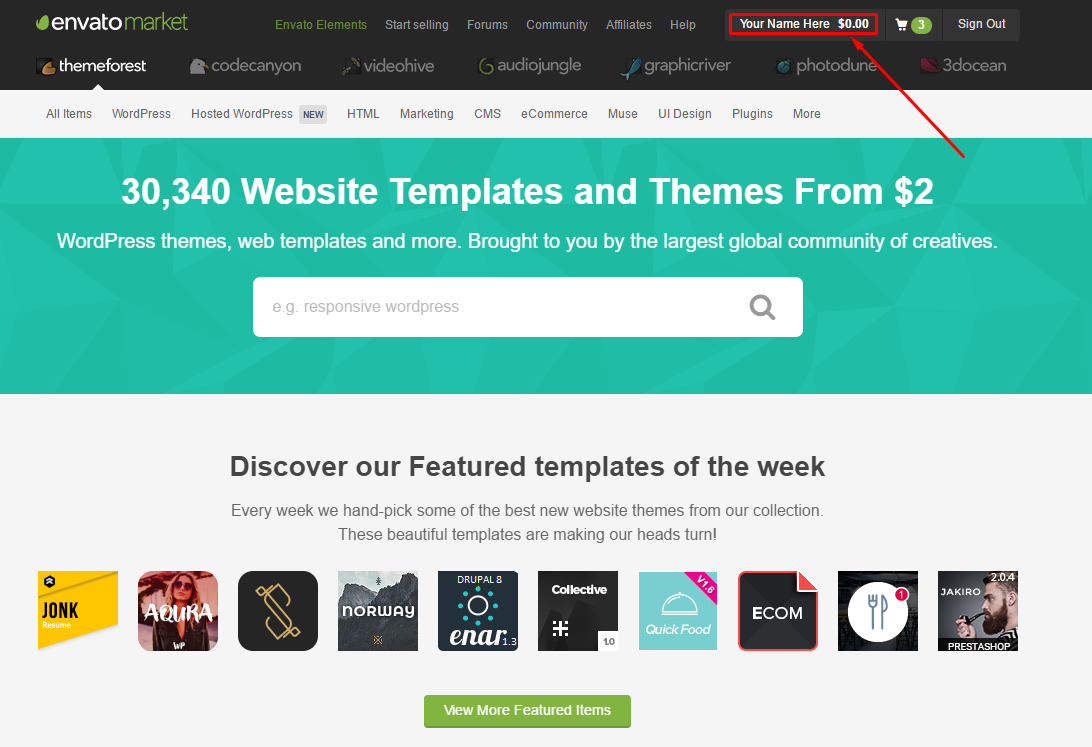 2. Click on the Downloads link to go to your "Downloads" page.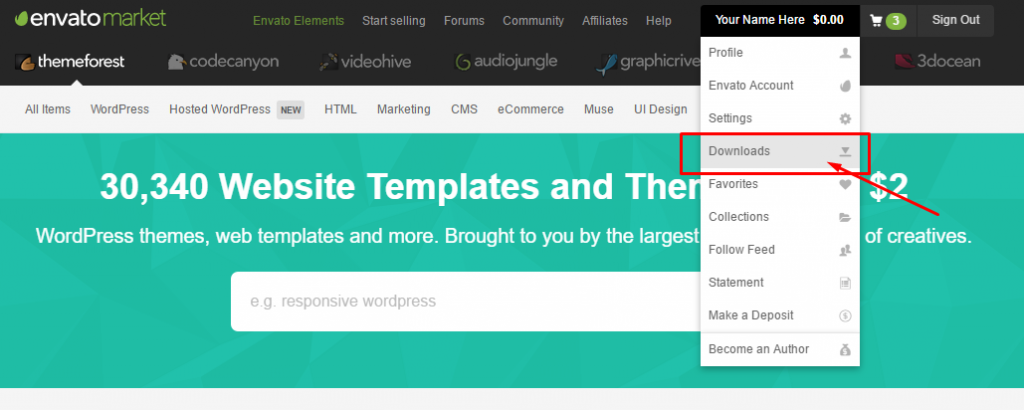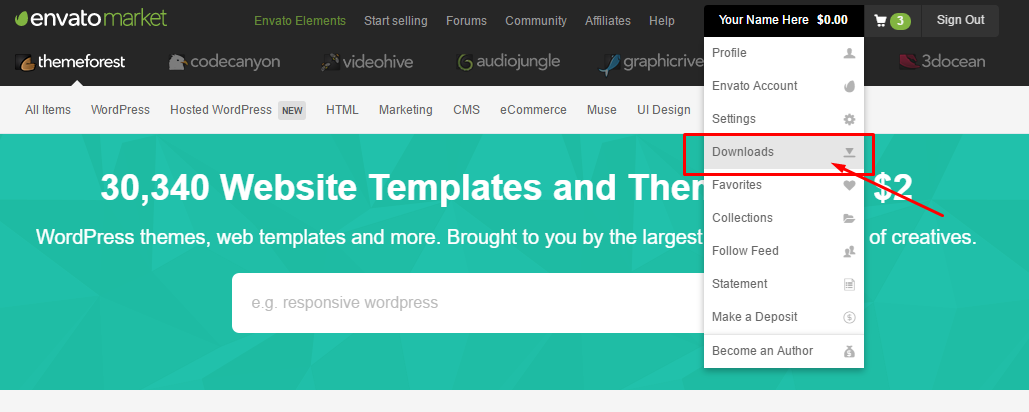 3. Click on the Download button of the theme you purchased in your "Downloads" list.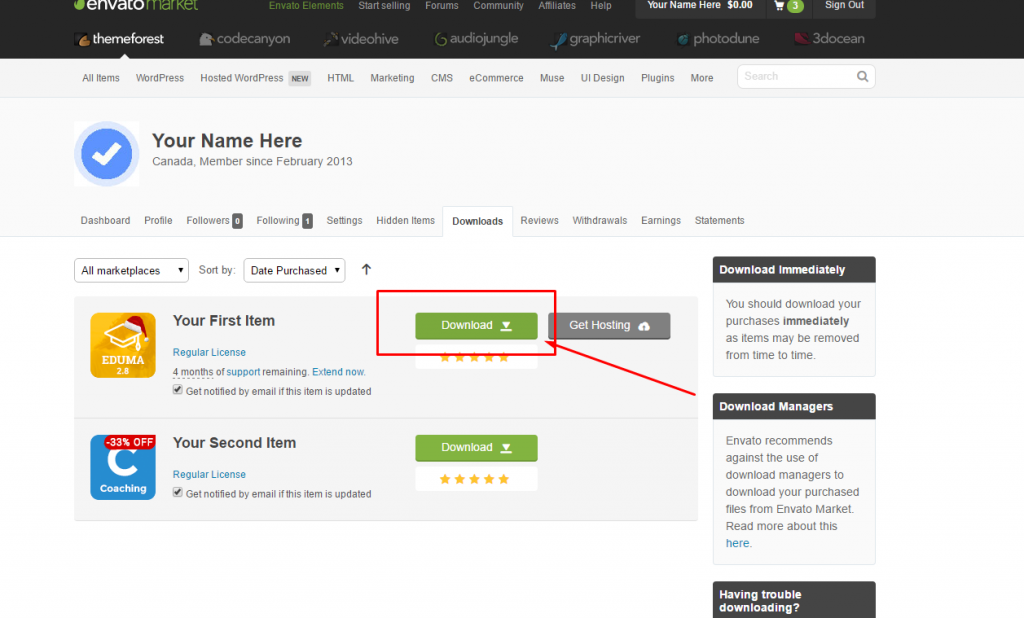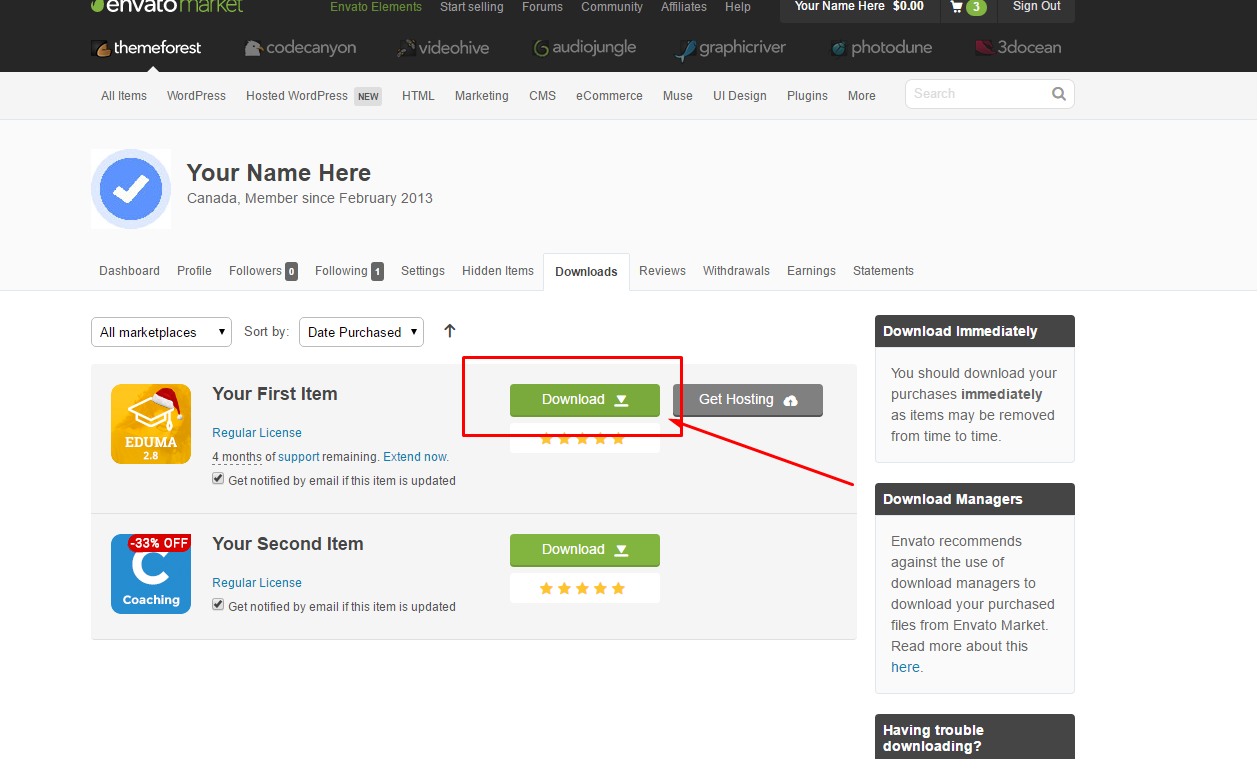 4. Select "License Certificate&purchase code (PDF)" link in the drop-down menu. You can also choose the Text version.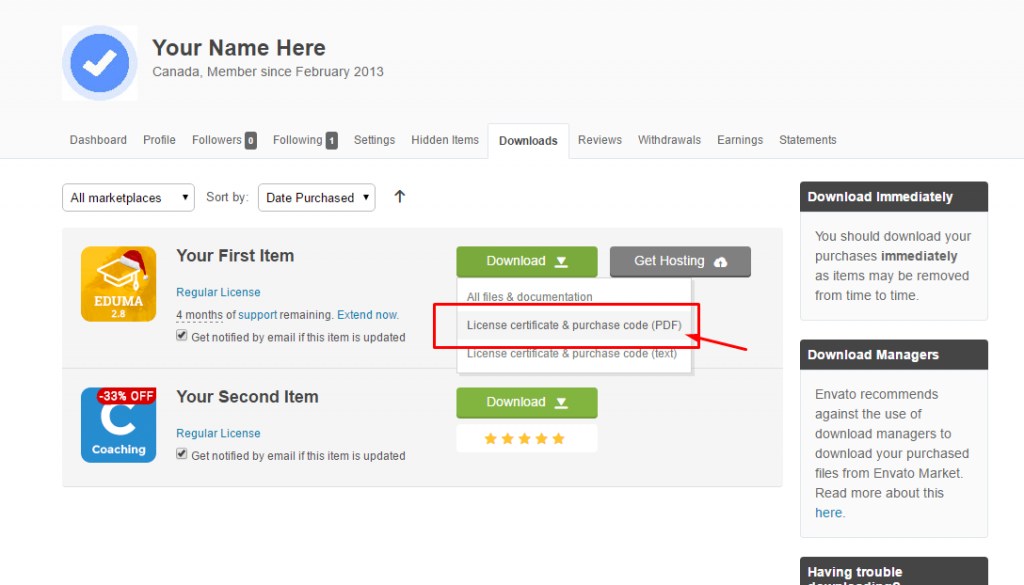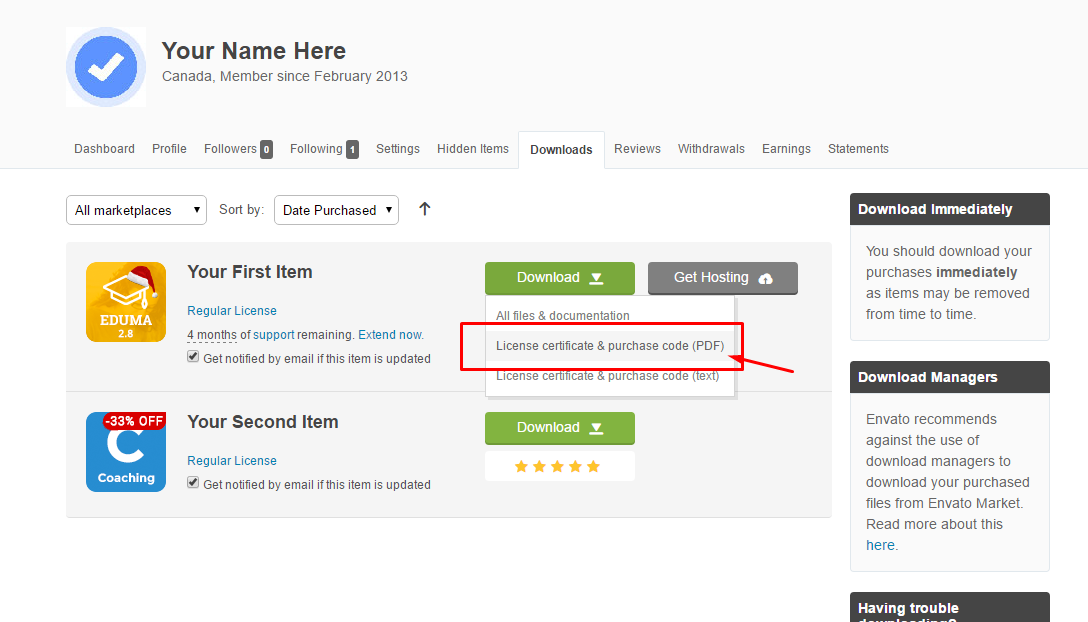 5. Open the downloaded PDF or TXT license file and get the purchase code.
Here is an example of a PDF License certificate and purchase code: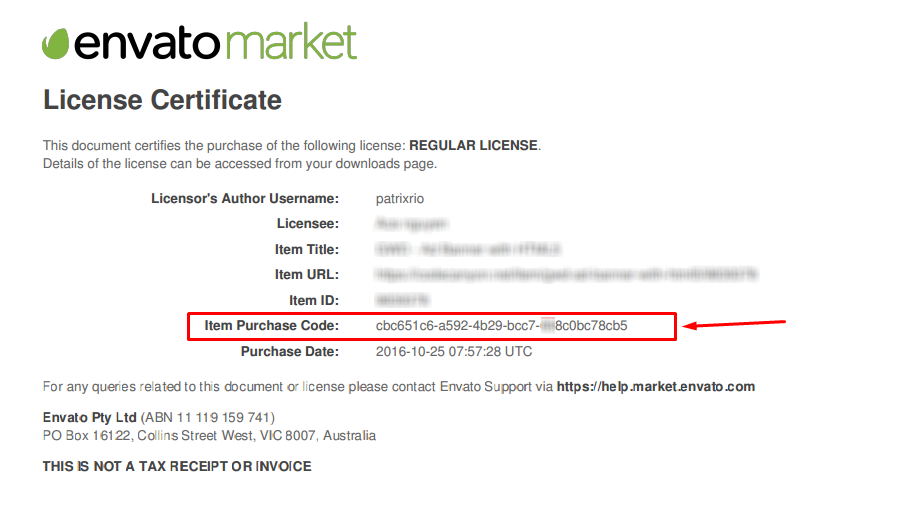 Here is an example of a PDF License certificate and purchase code: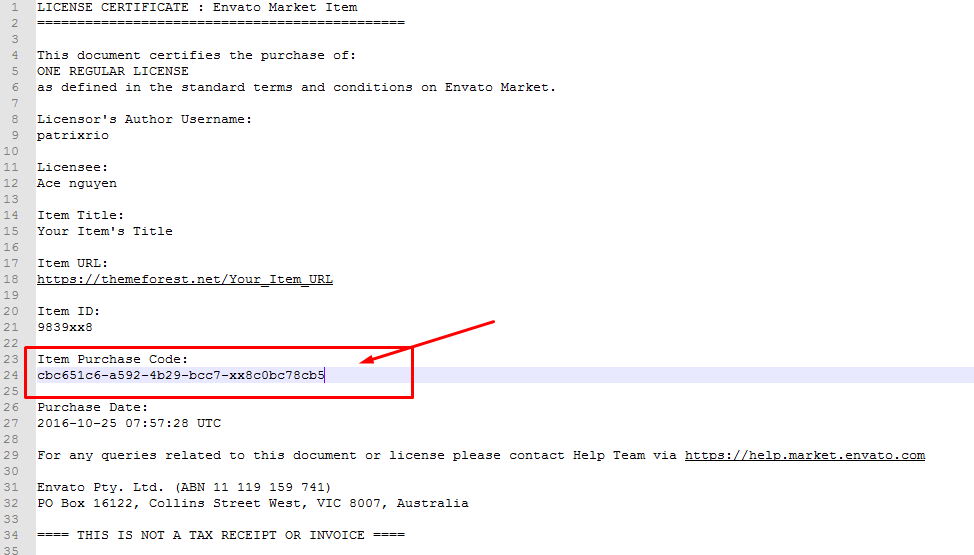 If you're still unsure of how to find your purchase code, please watch this step-by-step guide made by Envato: