Do you need a full business phone system that includes a traditional landline phone? Or, can your business use a virtual mobile service based on a mobile device?
If you need a landline phone, what kind of service would you like? Are you comfortable with using Voice over Internet Protocol (VoIP), which is accessible from several providers and runs across the internet? Or would you like to use a conventional, local or regional telephone company landline service? If you choose VoIP, would you like to have the system at your business (on-premises phone system) or let your service provider host it (cloud-based)?
If you are unsure, keep reading. In this article below, we would like to introduce the list of the top 3 best VoIP providers, along with pros, cons, key features, and so much more.
What should you look for in a VoIP provider?
Here are some important items that a competent VoIP provider needs to look for:
CRM integration: Powerful CRM integration with VoIP will allow businesses to drive sales efficiently while achieving higher customer satisfaction levels.
Mobile app: iOS and Android have mobile app which will allow your agents to remain online and never miss a call.
Strong customer support: Look for a VoIP provider that offers powerful customer setup and after sales support to help you keep your system up and running.
Analysis and details: With customer insight and data analysis, you can boost call service and develop a stronger data-driven sales strategy.
Why and when does your business need the VoIP system?
Put simply, VoIP is a technology that helps you to transmit phone calls over an internet connection. VoIP sends voice data in packets over IP (Internet Protocol) that is more secure, efficient, and reliable. Furthermore, it allows users to send text messages, notifications, emails, and more to call any number in the world.
VoIP can also provide resourceful and productive sales and support teams across a variety of features, including simple collaboration, mobile access, customer insights, and call analysis.,… With digital transformation happening at a rapid rate within organizations, organizations are embracing VoIP to become more secure and rely on data.
You can add a mobile or landline number to your WordPress site and use it to receive customer calls. But you don't look professional, and can't communicate effectively with your telephone number.
Adding an effective VoIP system will allow you to do this:
Most telephone systems provide call remittance, caller codes, call waiting, call schedules…
Can be shared with several users
Be able to a landline phone, mobile phone, or computer to receive and make calls
Phone numbers for new employees can be easily added without calling a support technician
Phone services connect via Internet protocol, meaning you can get international or toll-free numbers wherever you want. All you need is a machine with a high-speed internet connection.
The comparison of the 3 best VoIP providers (Update 2021)
1. RingCentral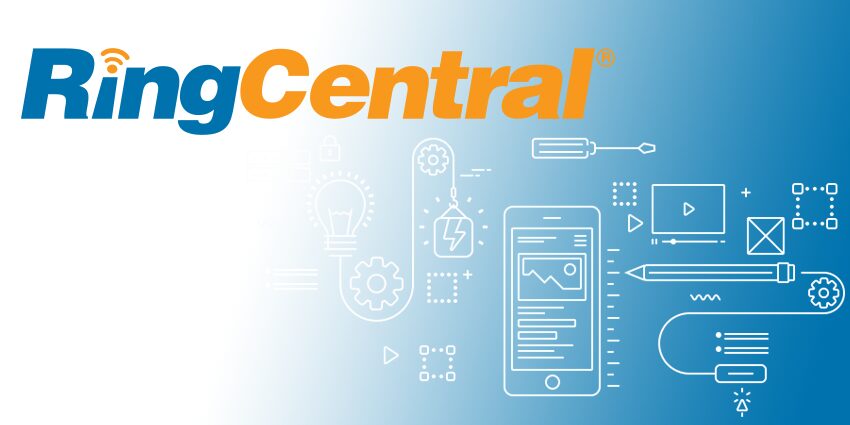 RingCentral provides the most trusted and reputable VoIP solution with robust networks in the US, Europe, and Asia. VoIP service comes with a wide range of features to satisfy different business requirements. RingCentral also offers full VoIP service that is perfect for small businesses.
The main features of RingCentral :
Trail Audit: This function enables users to track users' changes in the phone system easily. To clarify, it offers a searchable account history to quickly solve big problems.
Hotline: Users can easily log in to a shared phone and share their voicemails, extensions, greetings, and other features.
Videoconferencing: It provides a single meeting for video conferences with up to 500 persons worldwide.
MMS and SMS for business and customers: Having eliminated the use of personal phones by providing a professional text solution
Pros of RingCentral:
Easily collaborate with groups by chatting in real-time using any internet-enabled device
Eliminate the need for multiple passwords with one login facility
Its analytics portal offers aggregated Live Reports, Quality of Service Reports, and a Single Place Meeting Dashboard, along with over 30 new metrics, endpoint reporting, and data visualization.
Take advantage of live reports to track agency performance and gauge customer satisfaction
Easily connect with up to 1,000 people via audio conferencing equipment
Take advantage of free calls to global offices to cut phone bills
Cons of RingCentral:
They outsource their customer support, which is very efficient at solving queries.
The price is not competitive.
Price
The basic plan starts at $ 19.99 per month per user and you can add up to 10 users. Packages differ depending on the features attached to them. But, it goes up to $49.9 per month if you use it individually.
2. Nextiva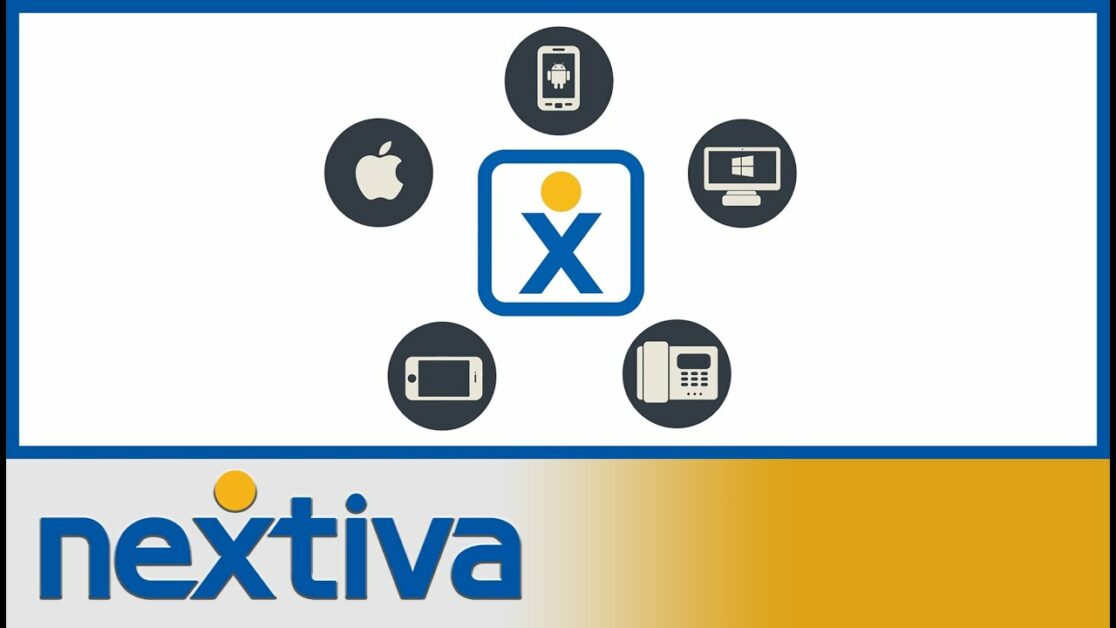 Nextiva offers a perfect balance of essential features and a reasonable price. Furthermore, VoIP service providers provide powerful lines to handle many calls efficiently and reliably. This is one of the best VoIP providers for businesses looking for reasonably priced VoIP services with reasonable features.
The main features of Nextiva:
Automate customer information: Introducing all the customer information into an automatic location including call information, account history, and notes.
Understand your customer: This enables your customer to understand more deeply by tracking and sharing information across corporate networks to enable teams to act accordingly.
Live Chat: This feature allows agents to chat directly with customers to resolve queries faster while increasing overall business efficiency.
Customer management: Easily manage all customer interactions to keep the scene after the conversation ends.
Pros of Nextiva:
Its HD VoIP service reliably and securely high call quality guarantees high call quality.
To connect customers from anywhere in the world, use the Nextiva smartphone app.
It offers unlimited calls in the US and Canada.
Make your phone ring different based on phone numbers to easily identify priority calls.
Take advantage of the SIP trunking for quick multimedia sessions set-up, modification, and termination. Moreover, you can connect easily via instant communication with customers.
Also, connect with customers easily through instant messaging.
Call screening functionality for users to easily decide if to make or deny a call.
Get text notifications directly via voicemail to your text function on your smartphone.
Cons of Nextiva:
Compared with other competitors, international calling is relatively costlier.
Price
Prices for the Nextiva service start at $19.95 per user per month. They will be cheaper if you add more users. You can also create a prepay account to save money.
3. Ooma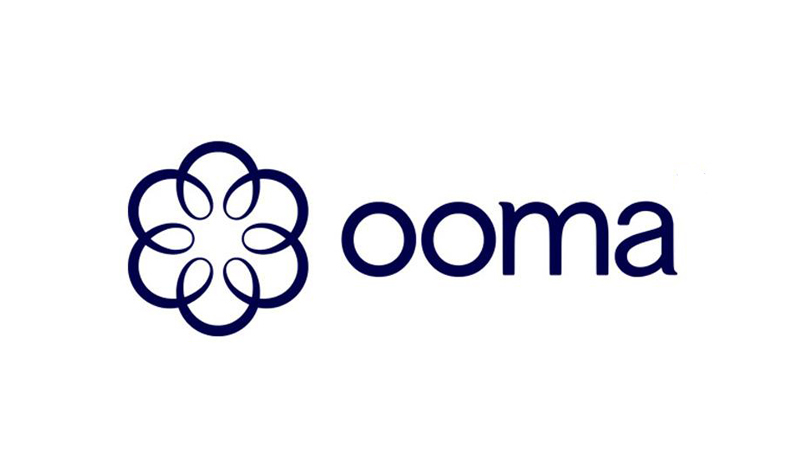 Ooma offers an affordable VoIP service, ideal for SMEs and freelancers. In addition, it offers powerful and scalable solutions that support your growing business easily. For small companies and independent enterprises, Ooma is the most suited.
The main features of Ooma:
Advanced Call Blocking: Prevention of automatic call blocking from telemarketers and spammers.
Multi-ring: Take advantage of this feature to call multiple devices, including VoIP phones and smartphone apps, to never miss a call.
Virtual receptionist: Automate the management of incoming calls through caller routing and texting.
Mobile app: Manage all company calls via the free mobile application.
Pros of Ooma:
Provides easy installation and installation
Provides unlimited calling service in the US, Mexico, Canada, and Puerto Rico
Rates for international calls is lower than that of other competitors
Free number transfer
Each user has a conference bridge
Send voicemail through email attachments
Limits use higher for call parks, conference and extended surveillance, among others
Cons of Ooma:
Its hardware costs are higher than other VoIP options
The user has complained about call reduction
Price
It offers two pricing plans, including $19.95 and $24.95 per month per user.
Final Thoughts
So, this is it! These were among the best VoIP suppliers today on the market. Hence, the best choice for you depends on the needs of your company. To assess the features you need, surely, you need to evaluate your business needs thoroughly. You may also compare the prices in order to find an alternative that gives your money the best value.