We live in a world where there are thousands of competitions. In this rat race, everyone wants to be on top, but how many succeed? In the world of the Top Web Application development ideas; every app developer wanted to be ahead in the business. The most challenging part is to sustain in this competition. It is hard to come up with unique web app ideas that are promising enough to become a well-known app development company, to earn tons of money out of it. However, the business's worth is in the money but its asset.
We have come up with brilliant web app ideas to make money. If you are already part of the market but do not have sufficient capital to create a mobile app, you can change your business website into a web app at a cheaper cost. The ideas include all types of industries. It will help you to increase your rank in the upcoming years. We have researched and gathered web app ideas. The following list is the top web app project ideas.
Top Web Application Developing Plans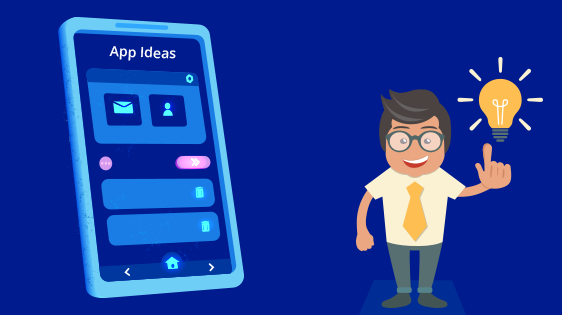 Top Web Application: Reservation for a public event
You are going to a concert, but you got seats back where you hardly can hear the singer, how disappointing it feels right? This can be one of the useful apps for the user. You can create an app where the user can book or reserve their spot at any public event. This app can decrease the conflict which took place during a public event.
Top Web Application: Recruitment of jobs
There are millions of people in our country who are looking for a job. There is a website that helps them to seek a job, but what if they received it on the web app. It will be useful for both recruiter and job seeker. The user can post their resume, portfolio, and others on this web app. The recruiter can get all details in the web app.
Top Web Application: Retails delivery on wheels
E-commerce has affected retail business. But what if they accepted their pattern? Then what does the difference it makes? It does. You can build a web app where the retail store can do delivery. The plus point would be that retailers will deliver on the same day, unlike e-commerce which takes days to deliver.
Top Web Application: Register of eCommerce Website
That is to say, the growth of E-commerce websites is tremendous. They had made a good profit and even you can make it by joining. You can develop a web application where the products are purchased, stored, and maintained by the dealers registered to your eCommerce web app platform. The good part is that you do not have to deal with a business model as you do not own the products that are being sold on your e-commerce platform. So that, the user can receive a commission made on every order.
Top Web Application: Q&A Forum
Have millions of questions but do not have the platform to ask? Well, you can create a question-and-answer forum (Q&A). Then, people can discuss, answer, suggest, question, and all. It all could be possible with one touch. This will help the users to find the answer and can end their curiosity. All types of industry like hospitality, IT industry, entertainment, technology, and others should be included on the web app. You could add the feature of a personalized forum web app project.
Top Web Application: Online Gamer App
We love playing online games, who doesn't right? If you analyze people in one room, surely, you will find 2/3 of people love to play the game online. There are already many apps for the game. But you can create a web app for gamers. It can be an app where the gamer can communicate, discuss, exchange codes, and others. From cheat codes to share levels on the feed, everything will be on the web app.
Top Web Application: YouTube Radio
No matter how many OTT platforms came, without a doubt, YouTube will be always everyone's favorite platform for video streaming. Every minute, around 500 hours of video get uploaded to YouTube. Hence, you can create YouTube Radio. In this, the user personalizes video content from YouTube for its users according to their preferences and viewing history. With your web app, people don't need to search or scroll to find interesting video content on YouTube because the app makes the perfect playlist for you. Just play the radio, and the party is on.
Top Web Application: Awareness of Crime
There are always two sides- good and bad. The rate of crime increases day by day and that's factual, everyone is aware of it. But how about we created an app that can reduce the rate of crime? It is possible by creating a crime awareness app. This app will give the user an alert when some crime took near their location. Through this, people can know what's going on around them and can help others.
Top Web Application: Family Gathering App
Whether you are a student, businessperson, or anything, lately everyone has become busy in their lives. Due to this hectic life, people hardly can take out time for their families. You can build a web app where you can connect with your family. The app will remind you of meetings, memorable days like birthdays and anniversaries, family functions, and others. Starting a family web application could be very helpful as well as a beneficial experience for a business startup.
Top Web Application: Reviews Web App
The majority of people check the review of a movie before watching it. Whether you are interested or not, everyone checks the review before doing it. How wonderful it would be if you found reviews in one place. In this app, you can find reviews of cinemas, restaurants, theatres, and many others. It will save time and will be very useful.
Top Web Application: Memes and GIFs
Last but not least, social media has exploded with memes and GIFs. Then, it has become a trend and everyone loves to follow it. You can witness their presence almost everywhere online. You also can create a web app where people can find Memes and GIFs according to their taste and preference. All types of Memes and GIFs would be found in the same app. Even there should be a feature where users can make their own Memes and GIFs.
Top Web Application: Final Thoughts

To summarize, we have given you the list, and now it's up to you. Make sure that you choose the app development company in London to build your business' web application.
Read more: 7 Benefits of Affiliate Marketing as a Source of Income