Visual media products are becoming a dispensable part of marketing sites and online stores. They include images and videos, and when pictures are not enough to describe, videos will do that thing for you. To make it more professional, we are here to introduce to you our best video editing software collection so that they can better your videos and make professional videos for your sites, YouTube, Facebook, etc.
Why Should You Choose a Suitable Video Editing Software Carefully?
Nowadays, video content is getting on the 1st rank over the world. We have YouTube, the 2nd biggest search engine in the world until now. Moreover, people prefer video-related social networks including Facebook, TikTok, etc, and streaming platforms like Twitch and Netflix.
If you make the right use of the proper video fixing software, you will learn that it will bring significant difference to your sites. You may make money online from a YouTube channel, video social advertisements, or gain social media followings, and improve the visitors' experience with video WP sites. Also, you can make high-quality videos for your social media channels like Facebook, Twitter, YouTube, etc.
There are some notices you should know about deciding which video editing software is for your site:
The planned video types.
The kinds of video files you will edit.
The intended transitions and effects.
The types of computer (Windows / Apple).
Your current editing skills.
Then, we are ready to jump in the video editing software list.
FlexClip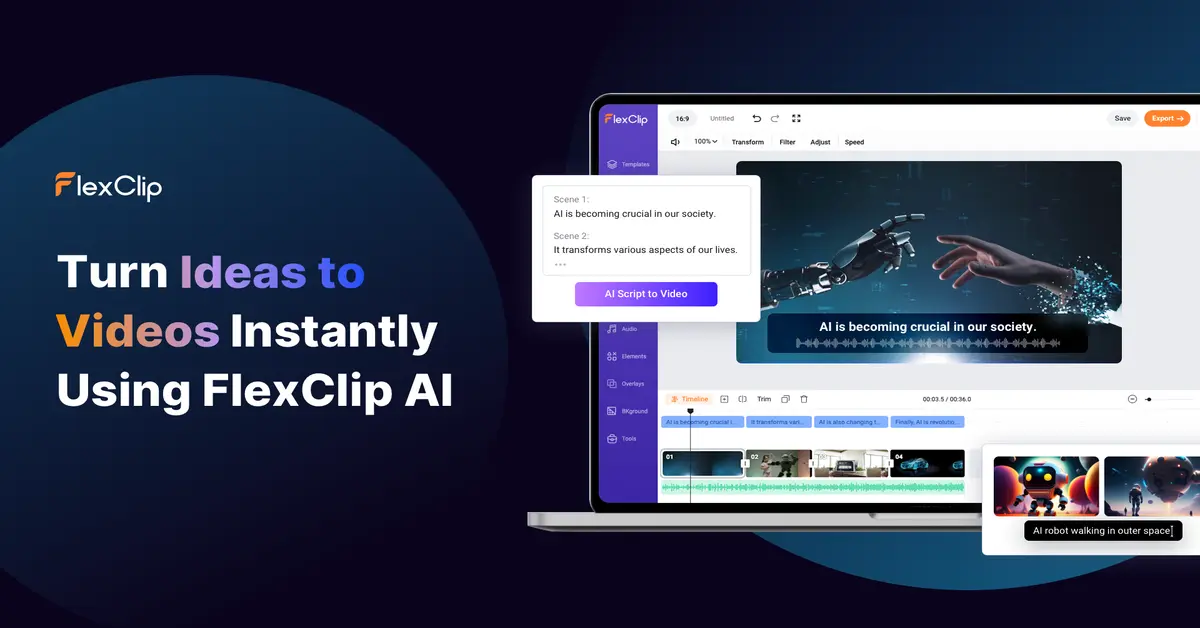 FlexClip is an online AI video editing platform that provides a user-friendly interface for creating and editing videos. This video editing software provides a vast library of pre-designed templates, stock photos, videos, and music to help users kickstart their projects. Whether it's for social media, marketing campaigns, or personal projects, FlexClip provides a versatile and accessible platform for creating stunning videos.
The text-to-video feature allows users to transform their text content into engaging videos. With this feature, users can bring their words to life by converting text into animated video clips, making it easier to captivate and communicate with their audience. The text-to-image feature allows users to convert text into visually appealing images directly within the editor. Once the text is converted into an image, users can easily incorporate these images into their video projects.
You can access this tool for free. The paid plan start from $9.99 per month.
Adobe Premiere Pro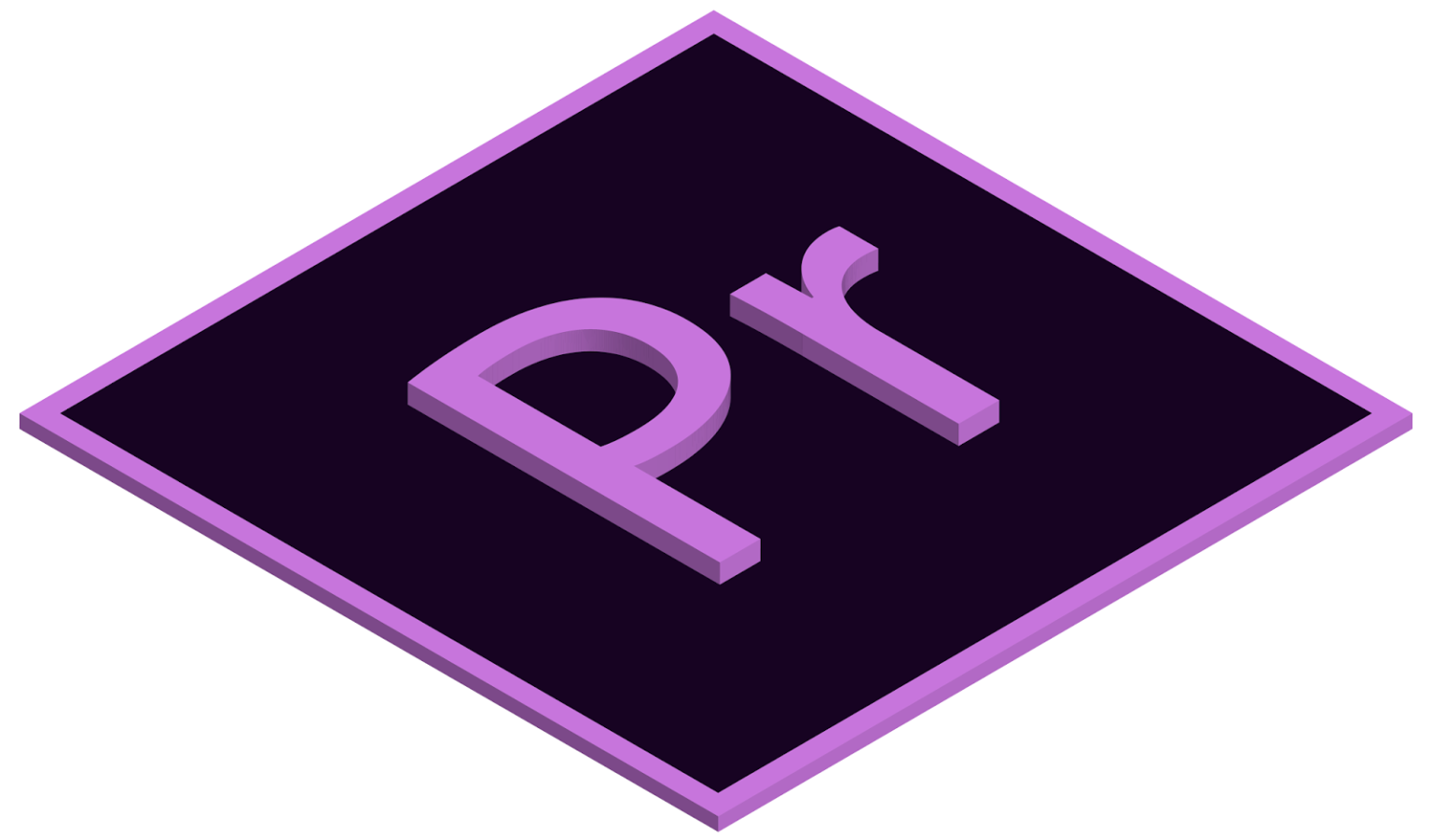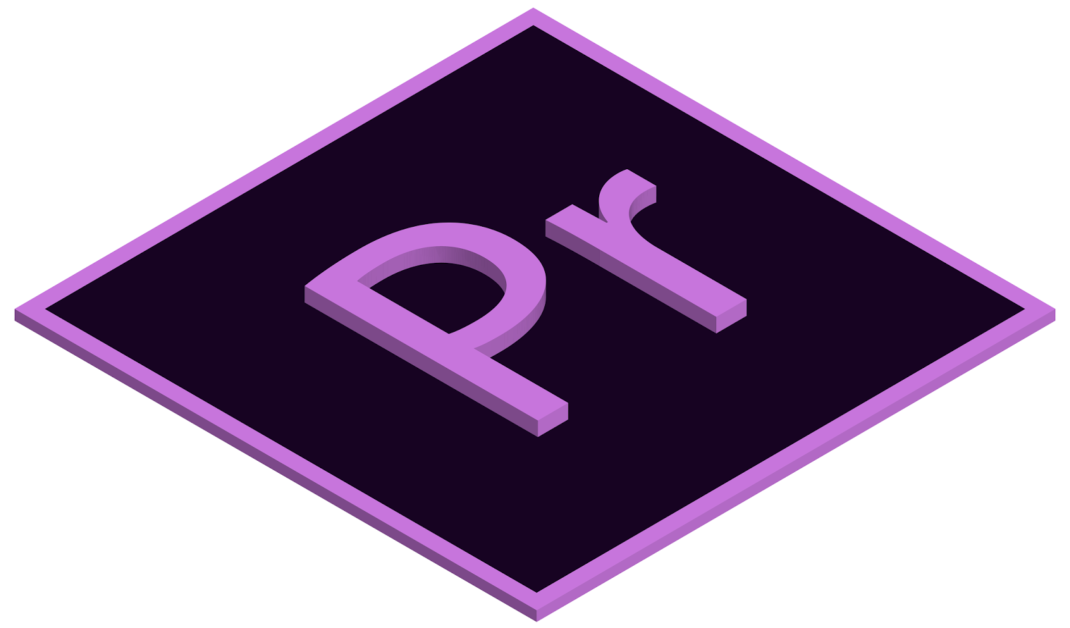 Adobe Premiere Pro (APP) is considered the most effective video editing software in the world until this moment. It is used in all aspects of the Hollywood movie industry or worldwide also (TV, YouTube, etc). Adobe Premiere Pro can work on both Mac and Windows OS. Furthermore, it can be integrated with other Adobe products like Photoshop, Stock, Illustrator, and many other ones.
Its color features are massive with color correction, powerful color grading, and composting features. The app also provides you a chroma key option to delete backgrounds for green screen videos.
With APP, there is no limitation in the number of video tracks so that you can free your creative thinking. The format of APP is also very good; it can reach 4K, 8K, and VR video formats and multi-angle shots are available, too. Adobe PP's advanced decoration options and editing tools help you manage the application best.
On the other hand, Adobe Sensei technology works inner APP to boost the processing time and save precious time for editors. Besides, there are various options for exporting.
Not only video editing tools but Adobe Premiere Pro also owns many audio editing services.
To access Adobe Premiere Pro, you have to pay $240 per year; or you might want to pay $52.99 to make use of the entire Creative Cloud suite, making access to 20+ Adobe products including Premiere Pro, Photoshop, Illustrator, all fonts, and collaboration tools.
Learn More
Camtasia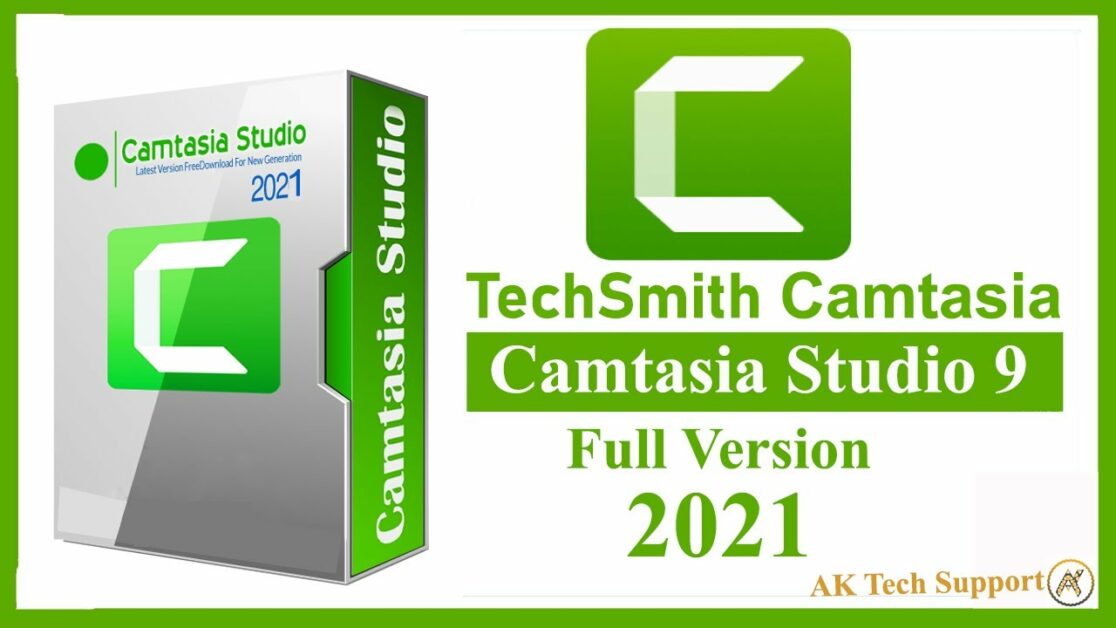 Camtasia is a video editing software that is well-known for its screen-recording and video-editing features. This combination brings this tool to be one of the most suitable for YouTube instruction videos, online lessons, reviews, etc.
The process to edit a video is so simple: use drag and drop video editor to cut/lengthen, add aminations, or transition effects that you like. There is also a large number of video templates for you to create the right type of video you have planned before.
Camtasia can work with PowerPoint to make presentations and tutorials, as well as quizzes. You are also able to work on the mobile version. Record the video and edit it through the mobile app version.
The price for an individual license is $249.99, while it is a bit more expensive if you register for teams. You will gain access to all functions in Camtasia, and you can also work on Windows and Mac OS.
From the experienced, Camtasia is the best solution for online lesson makers and video editors.
Learn More
Promo


If you are looking for an video editing software for your online business, you might want to have a look at Promo. Promo is perfect for marketing purposes. It's easy to use, not require time and effort to access and apply. You will have a tool to upload videos to social media channels faster than normal.
Here is the process to do it. First, determine what aspect of the industry you will come into, then pick up a template from 5 million ones, and make changes for the video. You can also check your product in real-time. The process only takes a few minutes to finish. We have templates in business, marketing, HR, real estate, and head-hunting. Also, we serve specialized templates for ads on Facebook, Instagram, promo videos, etc. if you prefer more control, a blank template will be the solution.
The basic plan costs you $49 per month, and the standard one is $99 per month. The standard version will give you ways to unlimited premium videos download, and add watermark to yours. Via the standard, you can access and manage on Android and iOS phones.
Promo is a good service for online marketing editors, shop owners, and newbies.
Wondershare Filmora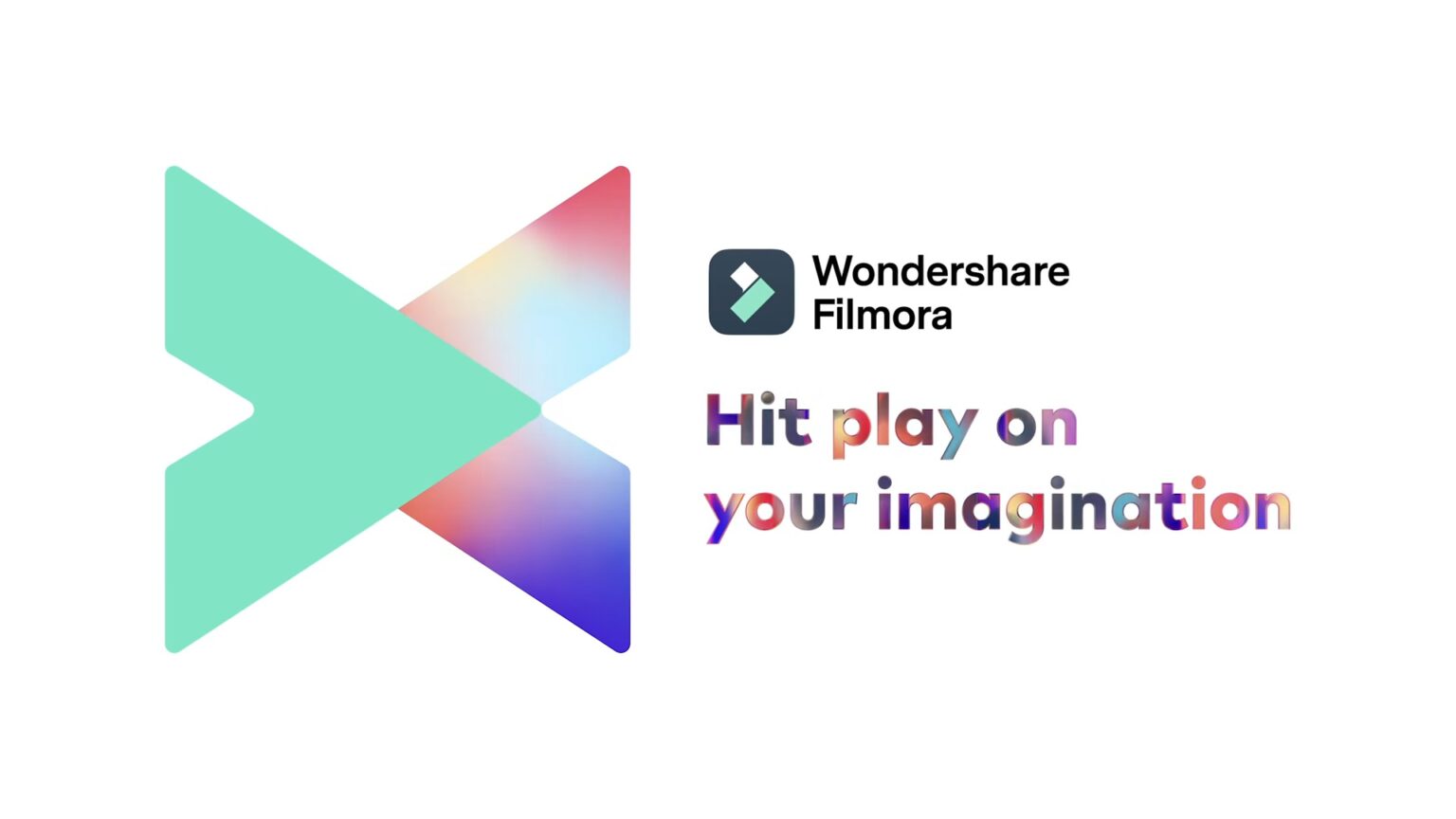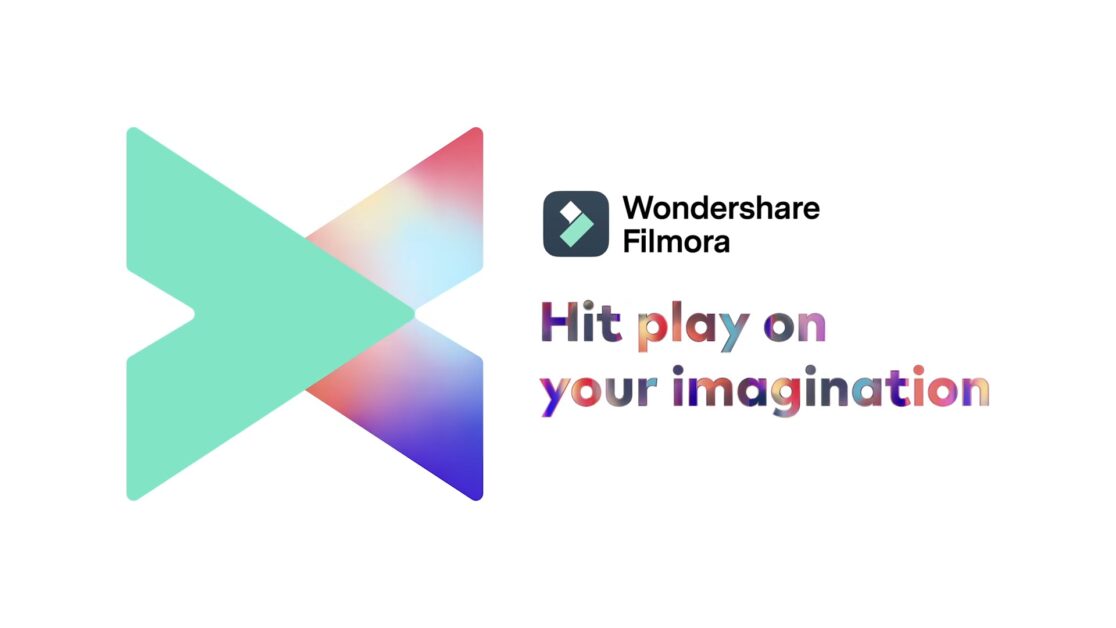 Wondershare Filmora is a simple and easy-to-use video editing software, especially for people who have little or no experience with editing video.  When you are familiar with video editing, you can make use of some more advanced editing functions like noise filters, color-changing, speed managing, etc.
We have enormous storage of resources for you to create and edit a video: visual effects, transition effects, fonts, music, and sound. For better flow, color matching, motion graphics, and keyboard shortcut editor will help you.
You can use this video editing software freely, but your videos will have their company watermark present. There are both free versions on PC and smartphones. You can pay $69.99 for a lifetime license, or $44.99 per year. Besides, if you want to download as much as you want from the film library, the Bundle plan will cost $104.87 per year.
Learn More
Final Cut Pro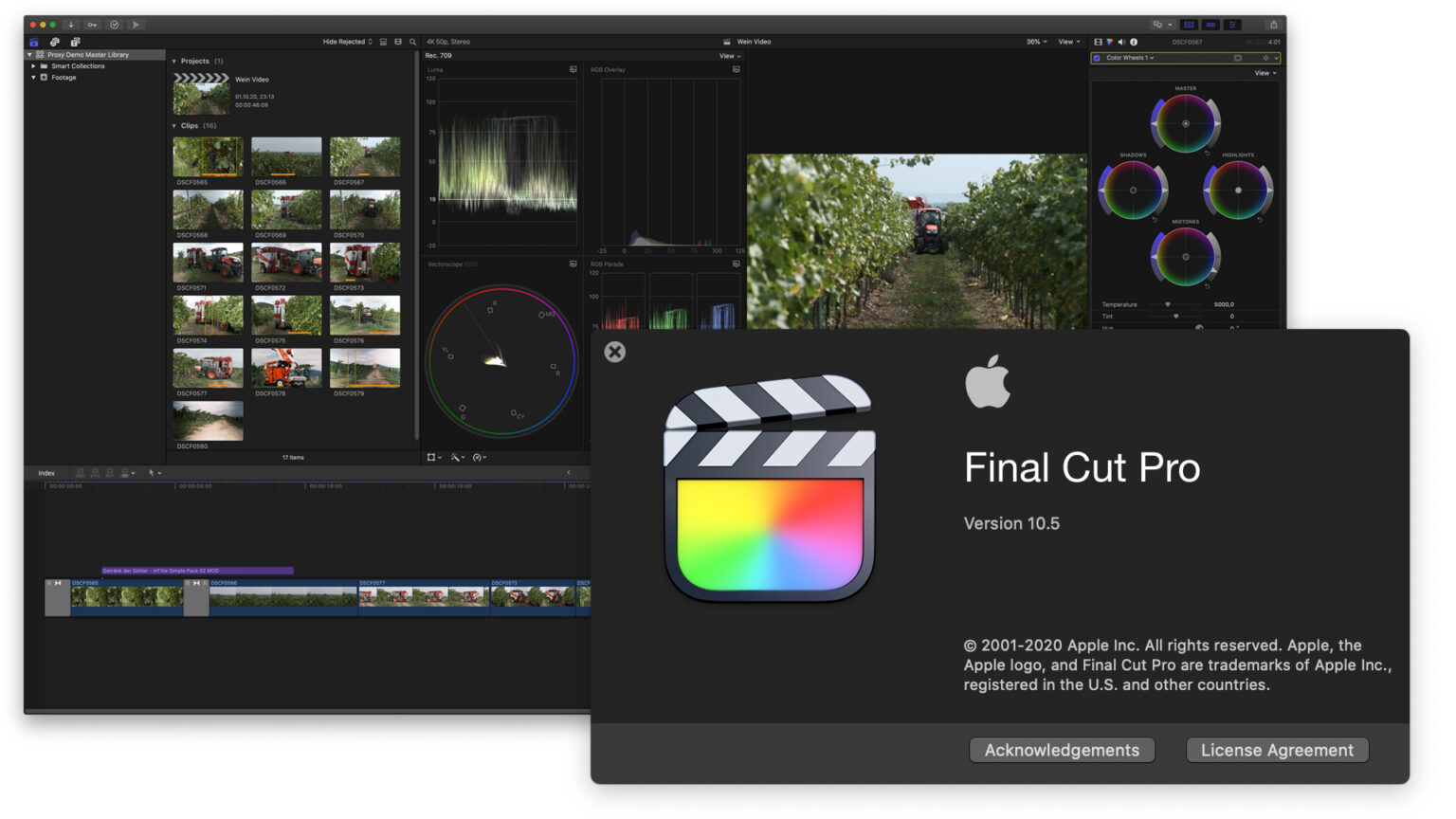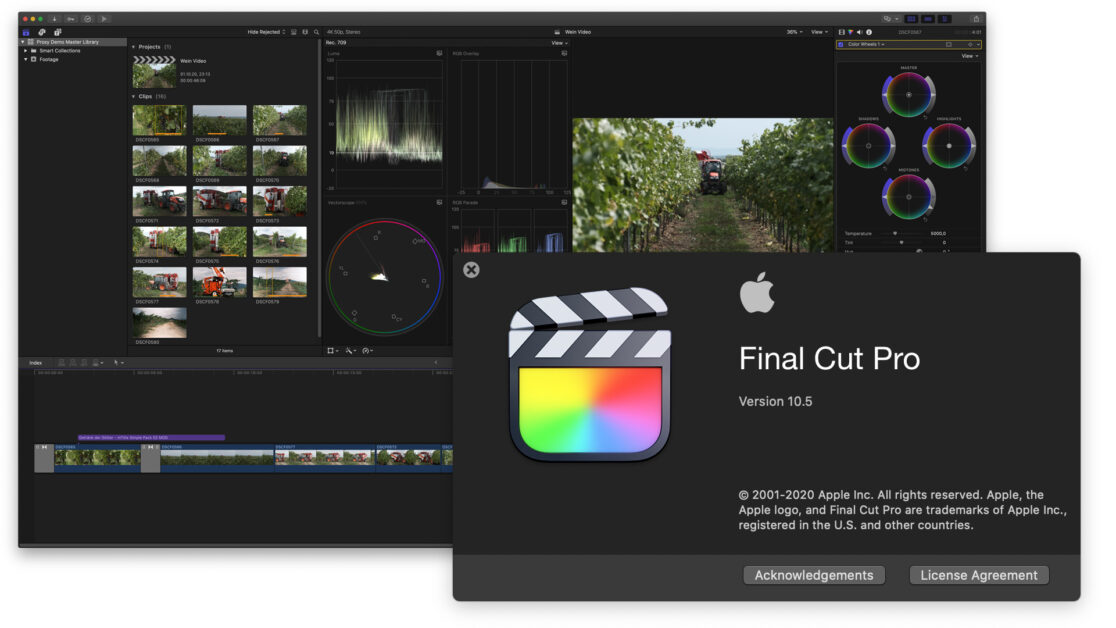 Final Cut Pro is only Mac OS compatible video editing software. Still, it is the best Mac OS video managing software with 2 million+ downloads on both PC and phone versions.
Smart Confirm cropping will make sure you don't miss any important scene. On the other hand, you can use templates, grouping features, a library of effects, premade audio features. It's so powerful and easy-to-use at the same time.
If you intend to post the videos to social media channels, exporting feature can be applied to immediately manage and optimize the suitable ratio for those.
You only have to pay $299.99 to gain access to this application forever.
Learn More
CyberLink PowerDirector 365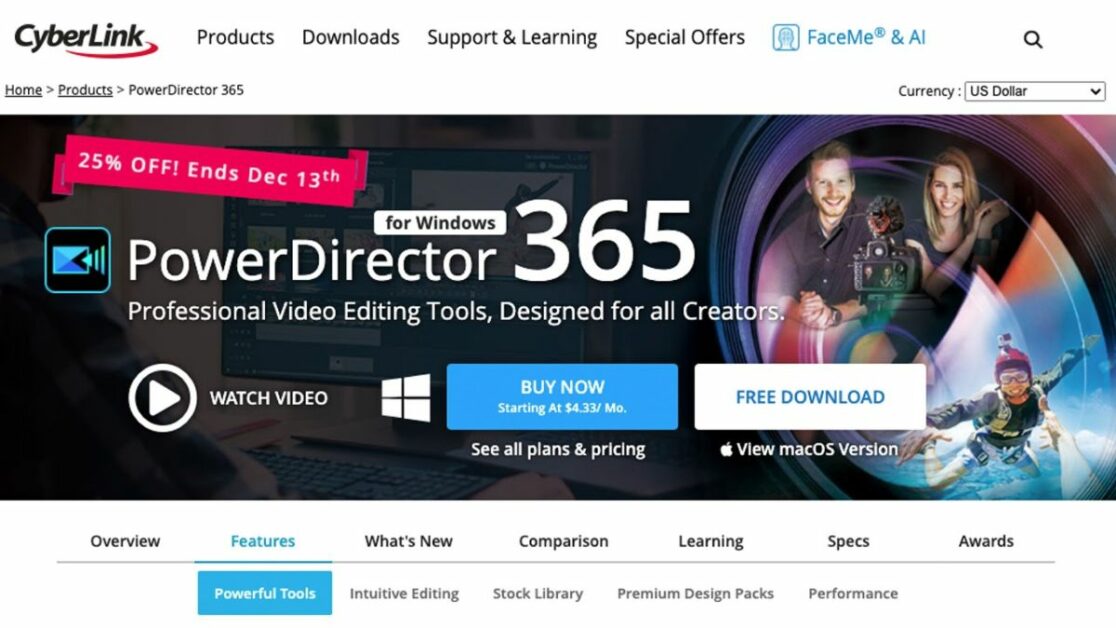 The video editing software CyberLink PowerDirector 365 has a lot of video editing features and functions. However, it doesn't cost much as the others with similar sets of functionalities.
There are 100-track timelines, motion tracking, multi-cam editing, correcting tools, stabilization support, etc. 360-degree videos are also supported with nearly all formats and types.
You can also access prebuilt templates and additional functions for slideshows, DVD menus, and screen recording. We also provide many tutorials for newcomers in the library, so that beginners don't have to worry.
You can access this program for $51.99 per year or $19.99 per month. This tool is born for people who need more advanced features but have little budget.
Learn More
Which is the Best Video Editing Software for You?
After careful comparisons, we decide that Adobe Premiere Pro is the most suitable video editing software for most of you. It's widely used in Hollywood and also online social media channels (YouTube, Facebook, Instagram, etc). Its features are easy to use by both beginners and professionals, and those functions are just what you need.
If you prefer a how-to video editor, Camtasia is the best choice for you. For promotion, Promo comes up with lots of slide templates and marketing campaigns. These 2 video editing services are created for newbies and marketers.
FAQs
Here are some questions that we have received a lot from users about video editing software providers.
Which is the best free video editing application?
It is the iMovie movie maker. This app is pre-installed on all Mac devices. It's user-friendly and super easy for anyone to go on. There are a lot of special effects to edit.
In case you use a Windows device, Wondershare Filmora is our choice. It has a beginning lesion and advanced tools inside.
Which tool is the choice of most YouTubers to edit videos?
They are Adobe Premiere Pro, Final Cut Pro, and iMovie. They don't cost much, but they still work very well for them. When you have developed your editing skill, you can think about better video managing software.
Which is the best beginners' video editing software?
It is Filmore. It's simple-to-use, user-friendly, and multi-purposes. It provides filters, transitions, motion elements, and more. There is a mode called "Easy Mode" where you can easily edit with drag and drop presets.
Adobe Premiere Pro is a good choice for newcomers, too.
For promotion videos, Promo is the best video editing software for newbies and online shop owners.
Conclusion
Through the article, we hope you can select suitable video editing software for your WordPress websites.
Read more: How to Prevent Content Thieves From Stealing Your Content
---
Contact us, ThimPress:
Website: https://thimpress.com/
Fanpage: https://www.facebook.com/ThimPress
Youtube: https://www.youtube.com/c/ThimPressDesign
Twitter: https://twitter.com/thimpress