In the mobile world we live in today, all businesses need to have a mobile app to meet the demands of the market. With the average consumer, spending from 3 to 5 hours on their phone daily, your business needs to accommodate customers and conveniently bring your business to them.
An Android app is a mobile app downloaded on Android operating systems; these are Samsung, LG, Sony, Huawei, and Google devices. These apps can be downloaded from Google Play Store or Android websites for tablets. With Android controlling over 80% of the international mobile market, developing an Android app for your business can significantly extend your reach in business. Android has a massive user base in Europe, Asia, and the United States. Let's get into more details and find out how an Android app can boost your business in 2023.
How Can An Android App Boost Your Business?
A New Marketing Strategy With An Android App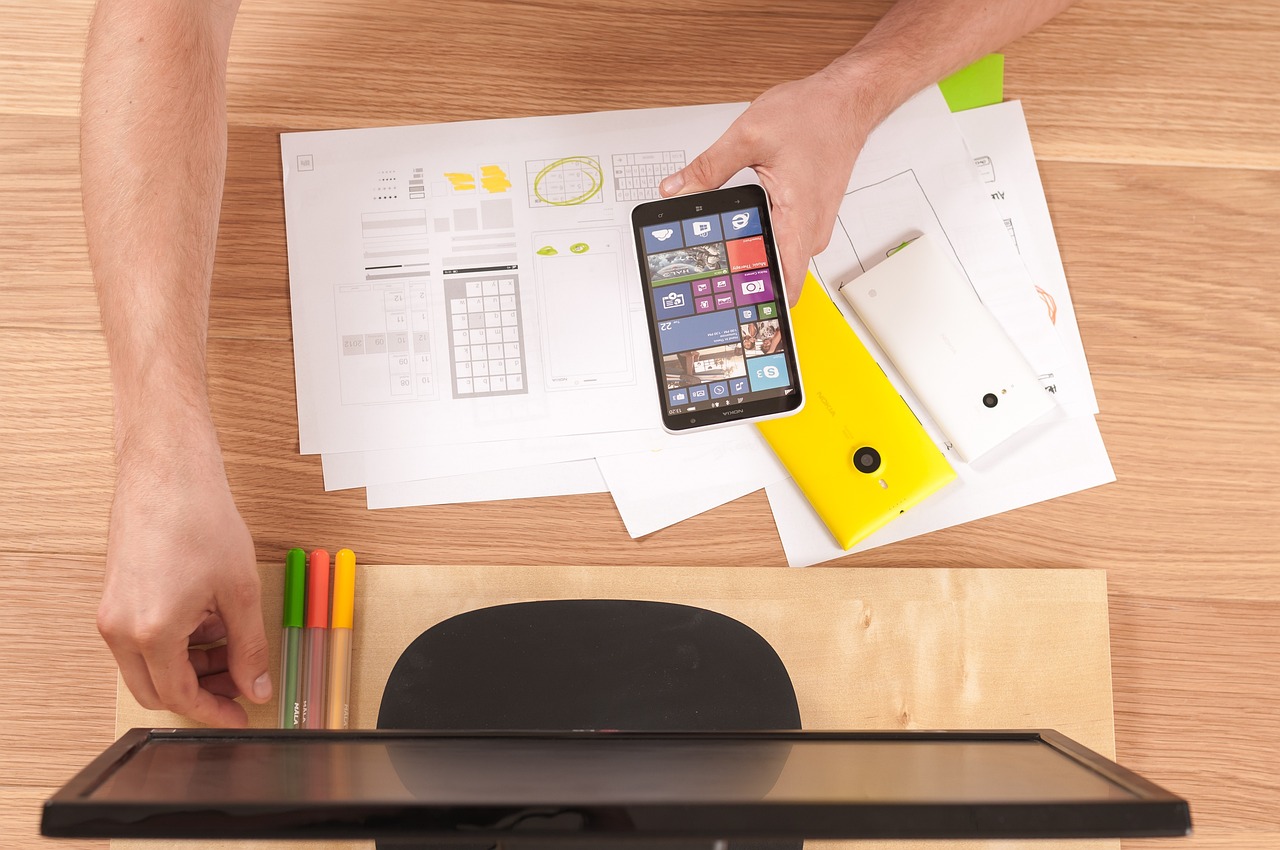 A mobile app is a great tool that can easily be integrated into your marketing strategy to promote your products or services.
For example, setting loyalty programs for mobile users can encourage customers to go mobile instead of using the website. Whether it's by creating a reward system where they get points for mobile shopping or having exclusive sales on the app, developing a loyalty program is strong marketing for your business. It will also increase customer loyalty. Because they'd always want to come back to your app, to gather more points or see your latest updates.
Another marketing strategy would be using push notifications, which alerts you receive on your phone with updates or messages from the apps you have. Businesses can use this advantage to update their customers with their recent updates, the latest sales, or new products. A recent study has shown that 60% of mobile users have their push notifications on for the Android app, so why not take advantage of it?
You can also aim to reach your customers more often by running ads on apps that are only available on mobile devices, or apps that are used more often on phones than on PCs. like Facebook, Instagram, Tiktok, not only Android but also iOS. If you're looking for a social media outreach strategy, check out 12 Amazing Ideas to Generate Customer Leads on Facebook
Enhance The UX Design, User Experience of Android App:
We've all dealt with the frustration of a website taking forever to load or having difficulty navigating on a website, looking for specifics. With more people spending their time on their phones than they do their computers, you need to ensure they can easily deal with your business through mobile.
A mobile-friendly website is a good step but it doesn't fully optimize the user experience for customers. Because of all that can go wrong. A mobile app offers customers a relaxing, easier experience. They can easily search for products, reach your customer service, save favorite items, and more. A mobile app will increase customer engagement.
Increase Your ROI For Android App:
With a better mobile experience, customers will be encouraged to deal with your business through mobile. A concern for many business owners is spending a lot of money on developing the app without getting ROI. There are multiple ways to monetize your app; app sales will increase because users will mostly reach you on their phones and also having flexible payment methods like PayPal, Samsung Pay, credit cards, etc.
Another way for monetization is having in-app ads or having a paid app, ad revenue is a great way to increase your business income. With a smooth purchasing experience, your customers are guaranteed to use your app for shopping.
Gain Customer Insight From Android App:
An Android app can be a great way to get the inside scoop from your customers, knowing what the top sellers are, what they like and dislike, and learn about their experience. With this knowledge, you'll be able to personalize the user experience and enhance your products or services.
Also by performing mobile data analysis, it will keep you updated on profitable locations, your demographic, and different strategies used. You can also develop a review/rating feature so users can leave their feedback on your app. With this info, you can work on improving your app and making it more enjoyable for customers.
Take Your Business To The Next Level With Android App
With Android being the number one platform in the mobile world. An Android app will not only connect you to all your current Android customers. But it will set the base for you when you plan on boosting your business and going international.
Even though iPhones are more popular in the US, in Europe's and Asia's market, Android takes the first place. So if you have an online business or a physical one, Android users throughout the world can be familiar (if not already customers) of your business and services.
Leverage Over Your Competitors:
With a competitive and tough market, taking advantage of technology, especially mobile app development is very important. With mobile sales surpassing website and physical store sales last year, it's quite obvious that mobile apps are only on the rise.
Even small businesses and startups are picking up this strategy because of its huge success, by having a mobile app, you'll have leverage over all your competitors that are still only using websites.
Build Your Brand With Android App:
Establishing a strong business brand is all about visibility. With many other competitors offering your same product/ service, you need to gain recognition and stand out. Besides marketing yourself, having a mobile app on your customer's phone will encourage them to check it out and engage with it more. You can use your app as a marketing tool to spread the word about your business.
For example, adding a sharing feature where customers are able to share your latest news, events, or products on social media platforms like Facebook or Twitter will get your customers involved in marketing your brand for you.
If you are looking for a brand name solution, check out 3 Ways to Improve the Branding Success of Your Business Name
So What Now?
Having a business app seems like something we all need to jump on in 2023, without one, businesses wouldn't be able to keep up with the wave of technology and will eventually fail. Your customers want you to take this step; they're just waiting on you to do it.
As a business without an app, you need to start looking into a mobile app development companies, find the best option for you and get on board with this quickly-rising trend because mobile apps are the future of business.
Read More: How to Create Free Logo for Your Business
---
Contact us, ThimPress:
Website: https://thimpress.com/
Fanpage: https://www.facebook.com/ThimPress
Youtube: https://www.youtube.com/c/ThimPressDesign
Twitter: https://twitter.com/thimpress