Are you using AI Blog Writer to make your work faster and boost rankings?
Creating high-quality content is a key factor in digital marketing. Moreover, you have to ensure your blog ranks well in search results and attracts your target audience's attention.
But generating excellent and informative content is a daunting task, especially when you have a tight deadline or lack writing expertise.
So why not try an AI blog writing tool? It's a game-changing solution, promising to produce excellent and engaging content easily and quickly.
Keep reading!
What is AI Blog Writer?
AI blog writer is known as a content creation tool that uses AI to produce well-structured, coherent, and relevant blog posts. AI blog writing tool can generate content in minutes with machine learning, NLP (natural language processing), and deep learning algorithms, which frees up your time and effort.
Free AI Blog Writer vs. Paid AI Blog Writer
Of course, there are free and paid plans available on the market.
Free AI blog writing tool offer basic features and limited access to their AI-powered content generation capabilities. These tools may be helpful for testing AI-generated content, but they may not meet the quality and customization standards needed for professional use. However, you still can consider it. There are some of free AI content writer you should take a look!
In contrast, paid or premium AI blog writing tools offer more advanced features, better customization options, and a higher level of content quality. These tools are designed for businesses and professionals who require top-notch content for their websites and marketing efforts.
Use for High SEO Score
You can create high-quality and relevant content using an AI blog writing tool to attract both search engines and users, which can benefit your SEO efforts.
Here are some reasons:
Time and Resource Efficiency
Creating high-quality content takes time and effort, which can be a limitation for many businesses and marketers.
But, don't worry. You will have time to take care of other aspects of your SEO strategy since the AI blog writer can make a blog within a few mins.
Consistent Content Production
You can keep high search engine rankings by regularly updating fresh content for your website. AI blog writer tool can help you keep a consistent content production schedule by generating blog posts on-demand, ensuring that your website remains up-to-date and attractive to search engines.
Improved Keyword Optimization
AI blog writer can identify and incorporate relevant keywords into your articles, ensuring that your content is optimized for search engines. Plus, your site can get a higher ranking for target keywords and attract organic traffic.
Enhanced Content Quality
AI blog writing tools use advanced algorithms to generate excellent content that appeals to both search engines and users. So you can improve your website's overall SEO performance and user engagement.
How to Choose the Best AI Blog Writer Tools
To harness the full potential of AI content generation, you need to choose an excellent AI blog writer that suits your needs and preferences. Here are some essential factors to keep in mind when picking it:
User-friendly Interface
An easy-to-use interface is essential for ensuring a smooth and efficient content generation process. You should choose a clean and intuitive interface to easily navigate the platform and generate content with minimal hassle.
Customization Options
Various customization options are offered by the best AI blog writer tools. It allows you to tailor the generated content to suit your specific requirements. Make sure to choose a tool that provides flexible content generation options, including the ability to customize the content's length, tone, and format.
Content Quality and Relevance
An effective AI blog writer tool should generate high-quality, relevant content that appeals to both search engines and users. Look for tools that leverage advanced NLP as well as machine learning algorithms to ensure the generated content is well-researched, coherent, and engaging.
Pricing and Plans
Different tools have different pricing plans and features, so consider your budget when choosing an AI blog writer. So just pick a tool that provides a good pricing between affordability and features, ensuring that you get the best value for your investment.
Integration Capabilities
It'll streamline your content production process and improve overall efficiency if integrated with other SEO and content management tools. So you should find a tool that has seamless integration with famous platforms like WordPress, Shopify, Google Analytics, and various keyword research tools.
Customer Support
Dedicated and helpful customer support is essential for addressing any issues or queries you may have while using the AI blog writer. Also, that tool should have various support channels like email, chat, or phone.
How an AI Blog Writer Can Help You with Content Creation
After choosing the best AI blog writer tool for your needs, it's time to start creating high-quality and SEO-optimized content. The following steps outline how to use AI writing tools effectively for content generation:
Content Idea Generation
You can use the AI blog writer to get content ideas from your target keywords or niche. The tool will provide you with a content idea list that is relevant to your industry and appealing to your target audience.
Keyword Research
After selecting a topic, use the AI blog writer to do keyword research and identify the most relevant and high-performing keywords for your blog post. This will assist you in optimizing the content for the search results and improving your ranking in the search results.
Blog Outline Creation
The AI writing tool can create a well-structured and logical outline for your blog post. It assists you in arranging your content efficiently and guarantees that it adheres to a rational flow, making it simpler for users to comprehend.
Content Generation
With your outline in place, the AI blog writer will generate the body content of your blog post. The tool will use advanced algorithms to create coherent, well-researched, and engaging content that is optimized for search engines and tailored to your target audience.
Editing and Proofreading
Before publishing your blog post, make sure to thoroughly edit and proofread it to ensure that it meets your quality standards and is free of any errors or inconsistencies. Even though the AI writing tool creates great-quality content, we still re-check the output and re-make any required changes.
Meta Description and Title Optimization
Optimize your blog post's meta description and title using the AI blog writer to ensure that they are well-crafted and optimized for search engines. This will boost your CTR and enhance the visibility of your content in search results.
Content Promotion and Distribution
The AI blog writer can create promotional materials and distribute your content across various online channels, including social media, email, and content syndication platforms, promising to reach more audience, drive better traffic to your site as well as improve your overall SEO performance.
Top AI Blog Writers to Consider
To help you choose the best AI blog writer, we have compiled a list of the top ones available in the market:
ChatGPT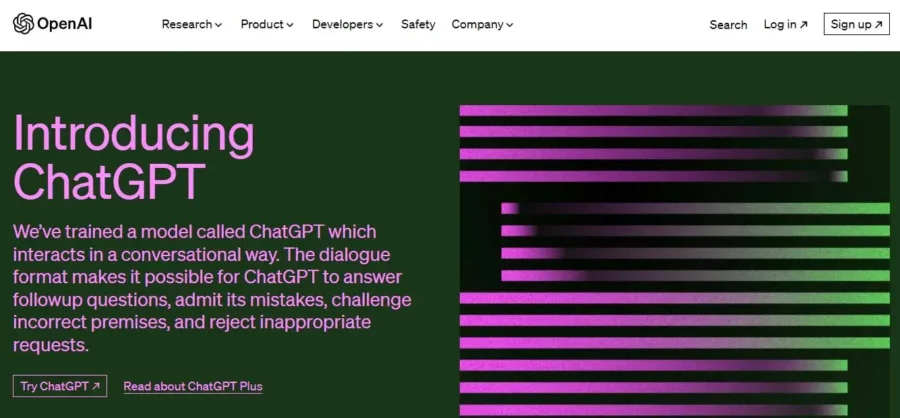 It's among the most well-known AI tools now. ChatGPT can able to produce excellent and human-like content with great accuracy and flexibility.
Jasper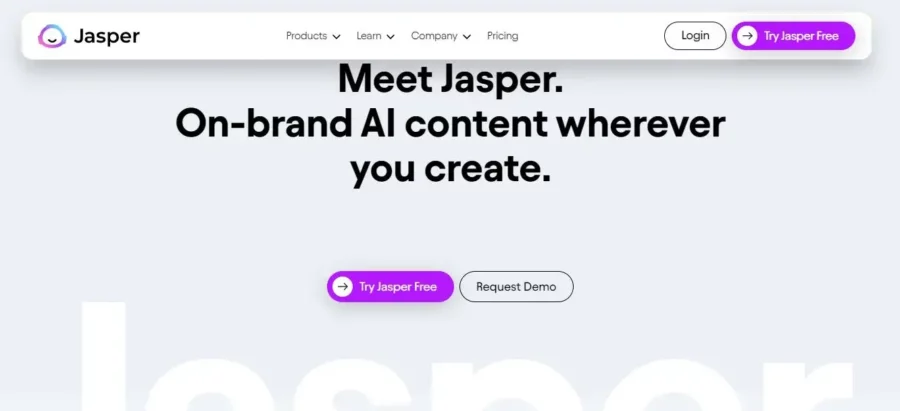 Jasper offers various content generation features, including blog post generation, keyword research, and competitor analysis.
Writesonic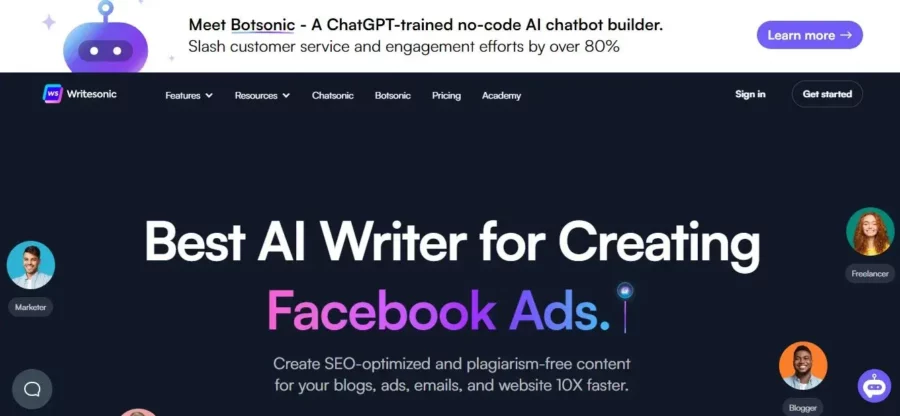 Writesonic is a user-friendly AI blog writer. It can produce well-researched, interesting, unplagiarized & original, and SEO-optimized content in just a few minutes for your blogs, ads, etc.
Wordtune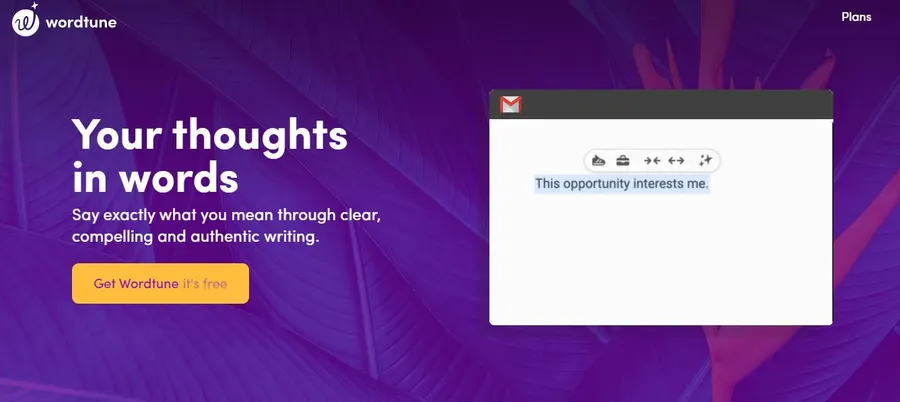 Wordtune is an amazing writing AI tool that designed to improve your writing by suggesting better phrasing, sentence structures, and word choices.
Rytr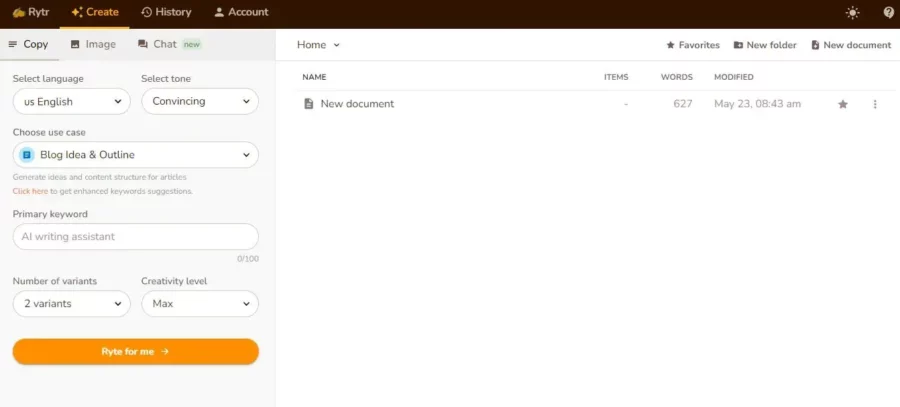 Rytr is an affordable AI blog writer that offers various content generation features, including blog post creation, social media content generation, and ad copywriting.
Hopefully, you enjoy our guidelines today and find an AI blog writer tool to create high-quality and SEO-optimized content that drives more traffic to your site and improves your search engine rankings.
Read More: Write An Article in 10 Minutes with 5 AI Article Writer Tools
---
Contact us, ThimPress:
Website: https://thimpress.com/
Fanpage: https://www.facebook.com/ThimPress
Youtube: https://www.youtube.com/c/ThimPressDesign
Twitter: https://twitter.com/thimpress