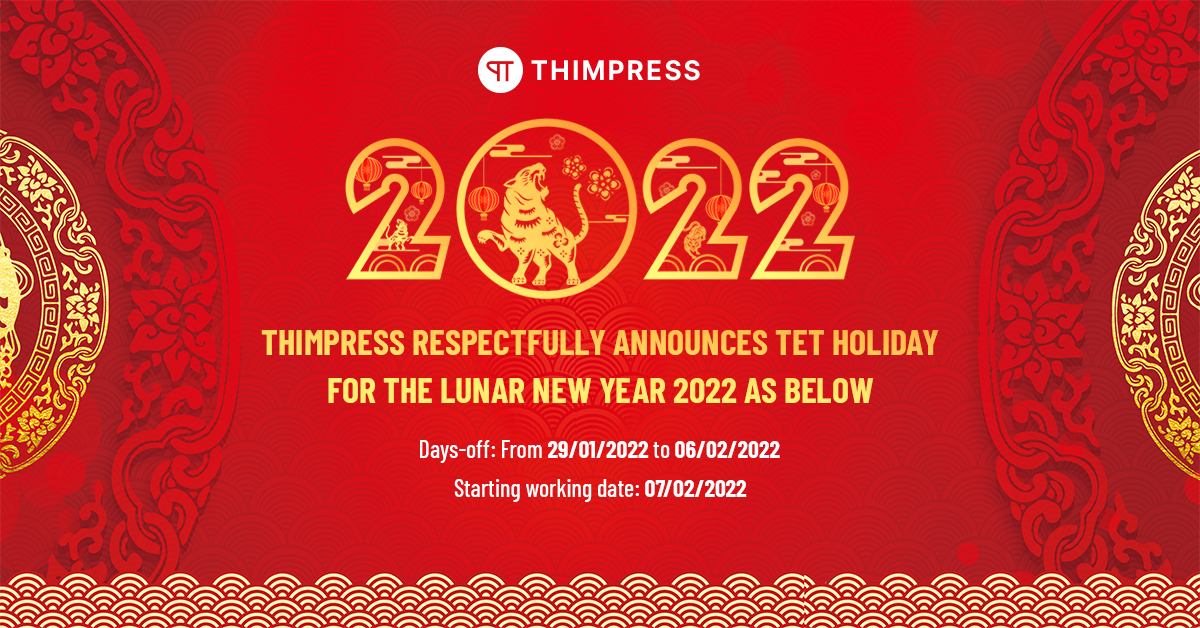 Happy Lunar New Year!
ThimPress respectfully announces TET holiday for the Lunar new year 2022 as below:
Days-off: From 29/01/2022 to 06/02/2022*
Starting working date: 07/02/2022
*During this period, the support will be delayed and it can take us up to 3 days to answer your tickets. We will try to help you with the emergency situation. Thank you!
We wish you and your family a Lunar New Year full of Success, Happiness & Prosperity!