The bottom portion of a web page is referred to as the "Footer" in web design. You can typically find crucial details there, such as copyright notices, links to the privacy statement, credits, and other things. After the remainder of the page's content has loaded, a WordPress theme developer might want to incorporate additional scripts and code in the footer.
The "footer.php" template file is often where the footer area is defined when creating a WordPress theme. You can add WordPress widgets to some themes via a widget section with numerous columns. Typically, the footer is constant across the entire webpage. Because of this, the components in the footer are typically things that apply to the entire website rather than just one particular section.
However, the idea of a footer and a header have been expanded with the creation of HTML5. Now, the "footer" element can be used both for the entire website and for specific webpage sections. There may even be many "headers" and "footers" on some web pages.
Should the Footer be utilized for marketing?
Yes, it is the answer.
Users will contemplate purchasing from you through your legal policies if they don't know who you are, so you should take care of your footer. They'll be curious to know if you have an office, where it is, and how the map moves. Important policies include those relating to privacy, shipping, returns for faulty goods, etc.
Additionally, big businesses frequently include social media links at the bottom along with a "Get promotional information" form for clients looking for product details.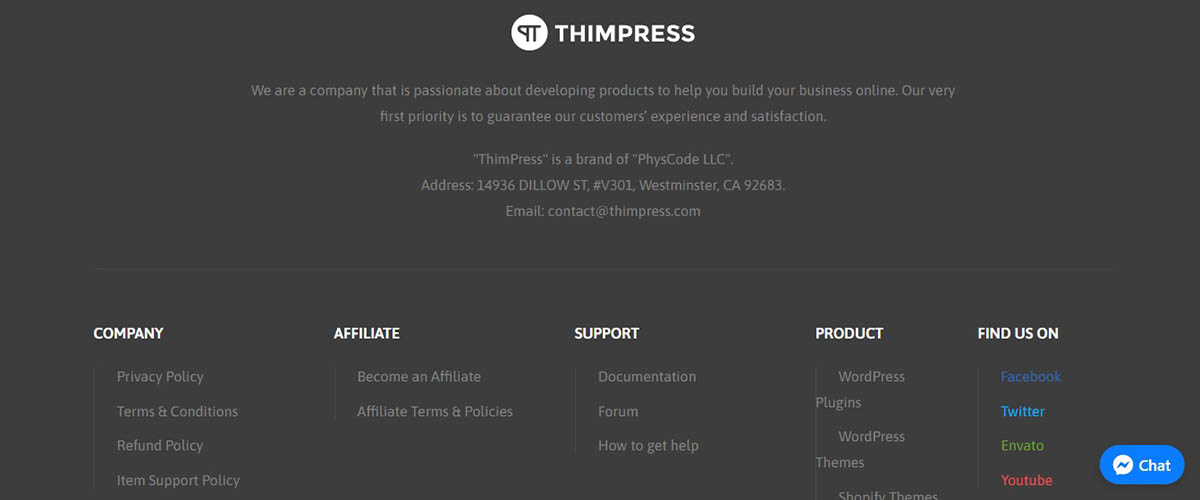 Conclusion
The bottom portion of the page that remains continuously throughout your entire site is referred to as the Footer at ThimPress. In the WordPress community, the term Footer is typically used in this manner because most WordPress sites contain a head part and a footer section.
Read More: Video Downloader for Mac: 10 Most Popular
---
Contact us, ThimPress:
Website: https://thimpress.com/
Fanpage: https://www.facebook.com/ThimPress
Youtube: https://www.youtube.com/c/ThimPressDesign
Twitter: https://twitter.com/thimpress