Everyone is aware of the concept of mobile app development and marketing. However, not many are aware of the term Mobile Marketing. Earlier, people used to sit on the desktop and browse the internet for online shopping. Now, mobile devices have taken over everything, including online shopping from mobile. According to a survey, more than half of all web traffic is from mobile.
To sustain in the cut-throat competition, you need to adopt and acknowledge all changes. Likewise, it is essential to consider mobile marketing in modern marketing tactics.
So, What Is Mobile Marketing?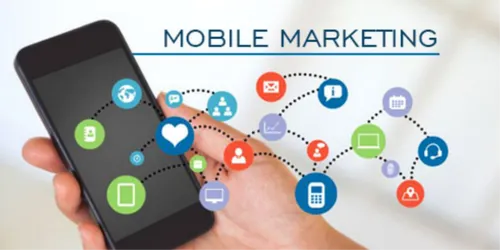 Do you know Mobile Marketing Definition? Efficient UX design, mobile-optimized websites, email, advertisements, social media apps, and so on come in Mobile Marketing. These alternatives integrate in this kind of marketing to reach out to the target audience through smartphones, tablets, and any other mobile devices. It is the best practice to involve optimizing marketing assets. So the users can easily read and operate on small screens. It's easier for the customer to buy online or place an order with just a few clicks. As we mentioned earlier, Mobile Marketing is an essential element of marketing. Although, Mobile Marketing is a comparatively new concept, the traditional principles still apply to this marketing.
For instance, you still need to conduct a survey on your audience and pick a buyer person for mobile devices and make sure their outcomes align with their objective demographics. Mobile Marketing is about making the right content in presence of the best audience at the right time.
In addition, Mobile Marketing is full of ads that you witness now and then on mobile smartphones, tablets, or other mobile devices. Mobile Marketing ad forms, customization, and methods can modify, as multiple social media platforms, mobile apps, and websites provide their personal unparalleled and tailored mobile ad opportunities.
Types of Mobile Marketing Strategies You Need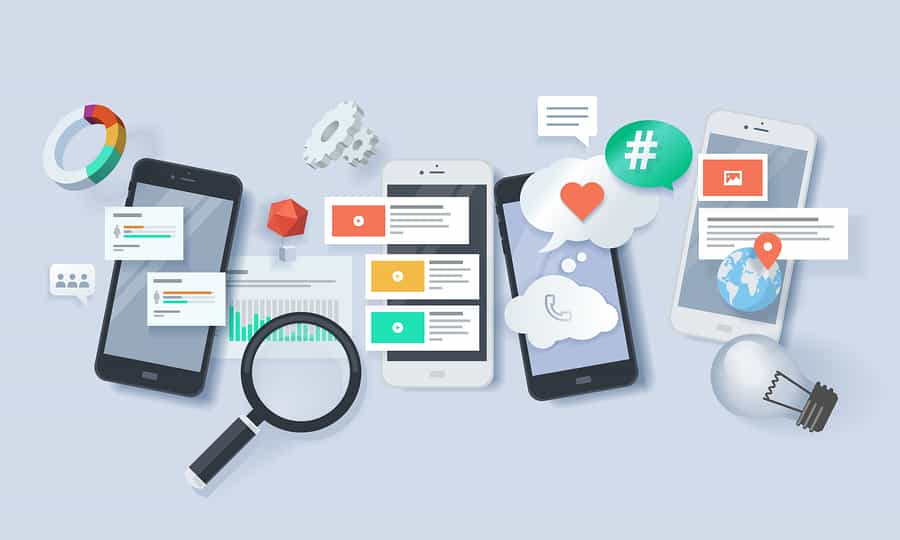 There's a variety of Mobile Marketing strategies to work on. The type that works ideal for your business will be based on your industry, budget, and target audience.
1) Efficient Proximity Marketing
Proximity marketing is a marketing approach similar to location-based marketing. It empowers you to utilize Bluetooth to know more about where possible customers exist and target them with relevant promotions.
It is all about marketing to the customer at the right place, at the right time, with highly compatible and personalized information. So it produces excellent results for businesses in order with the best promoting tactics and tools.
Marketers over multiple verticals are now starting to understand that proximity marketing allows tremendous potential ahead simply delivering deals and coupons. These tools work excellently when they are utilized by brands to better know the requirements and demands of their customer base, as well as striking designs in purchasing behavior.
2) Easy And Traditional SMS Marketing
SMS marketing is also known as the marketing of text messages. In other words, it is text messaging marketing. This kind of marketing is a permission-based Mobile Marketing tactic where you assign advertisements, coupons, alerts, deals, and more accuracy to possible customers' phones through text messages- which should be 160 characters or less.
It is a traditional marketing approach, yet it is a powerful mobile advertising strategy. The reason is because text messages have more deliverability, clear and higher engagement rates. As per the study, 98% of people read and open a text message within seconds. They are likely to respond within 90 seconds. That might be because of the use of the user as they have the phone with them most of the time. A notification will grab their attention most of the time.
Because text messages are pretty short, many marketers enter a link where receivers can get more data or a code that provides follow-up information. One best practice for SMS marketing is to ignore overusing it; the approach is most efficient for time-sensitive advertisements.
3) Ideal Social Media
Several smartphone owners utilize them to reach social media. More than 47% of people over the world are hooked on social media. All of the leading social media platforms have millions of users. So it does make sense to apply social media as one of the principal Mobile Marketing strategies.
Social media makes it effortless to build a private association with your customers through messages and comments. And you can secure your business more appealing with client referrals and characters. Though few app development companies want to concentrate on organic social media posts, frequently it's simple to use social media promotion to ensure that you'll lead the right customers.
4) Accurate Location-Based Marketing
Location-based marketing works the GPS function on smartphones to support marketers present advertisements and appropriate content as per the users' locations. Sometimes we use location-based marketing as geolocation or geotargeting marketing.
According to a report, 83% of marketers experience more progress with improvements when they are location-based. This kind of marketing decision results in more engagement and better acknowledgment, because it is more relevant to where mobile users are and what they are performing.
Why Do You Necessitate a Mobile Marketing Strategy?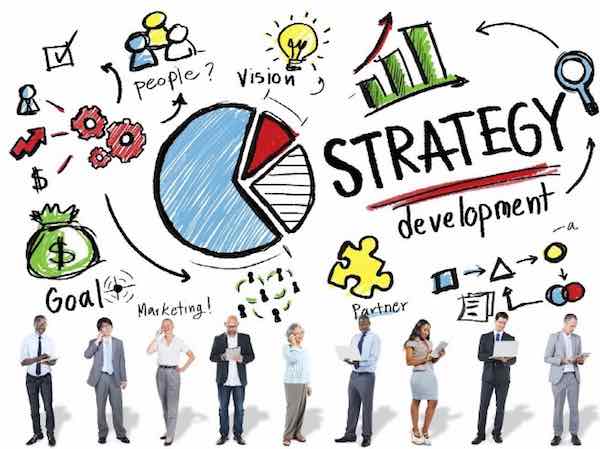 Android app development company requires a Mobile Marketing Strategy for the same purpose that you necessitate a network and wi-fi access – it is an era of such technology. No matter what city or country you are in, you will see people walking or talking on their smartphones. It would be fair to say people are on their smartphones all the time. According to the latest reports, 40% of users' internet time has been consumed on mobile devices, which means simply ignoring the growth of mobile isn't an alternative. 80% of mobile device time is used on apps, with entertainment apps gobbling up the most comprehensive percent of app time.
Final Words
Mobile Marketing is not going anywhere in the upcoming future. Whatever the size of your business, your capital, or your target audience, it's necessary to your success. Most mobile users spend hours on the internet every single day. How you prefer to take advantage of this is up to you. Select wisely and act accordingly to it, and you will surely get your success.
Read More: 10 Digital Marketing Tools That Will Make You Succeed