It's no secret that you need a Digital marketing strategy to scale your online business. However, the real question, that many business owners struggle to answer, is "Where do I start with Digital Marketing?"
The truth is digital marketing can be quite overwhelming, especially for people who aren't familiar with the field. It's an ever-changing atmosphere where new elements are introduced on a daily basis. This is the reason why the majority of business owners find it elusive to develop a dedicated digital marketing strategy for their business and usually skip over it.
However, if you want your business to survive in the current competitive scenario, overlooking online marketing would be the last thing you'd want to do. From lead generation to customer retention, digital marketing is the only thing that'll help you sustain consistent business growth while reaching potential customers at the same time.
To make it easier, we have scribbled down a list of various reasons why you need a well-planned digital marketing strategy to grow your business.
Digital Marketing Strategy For Your Site's Business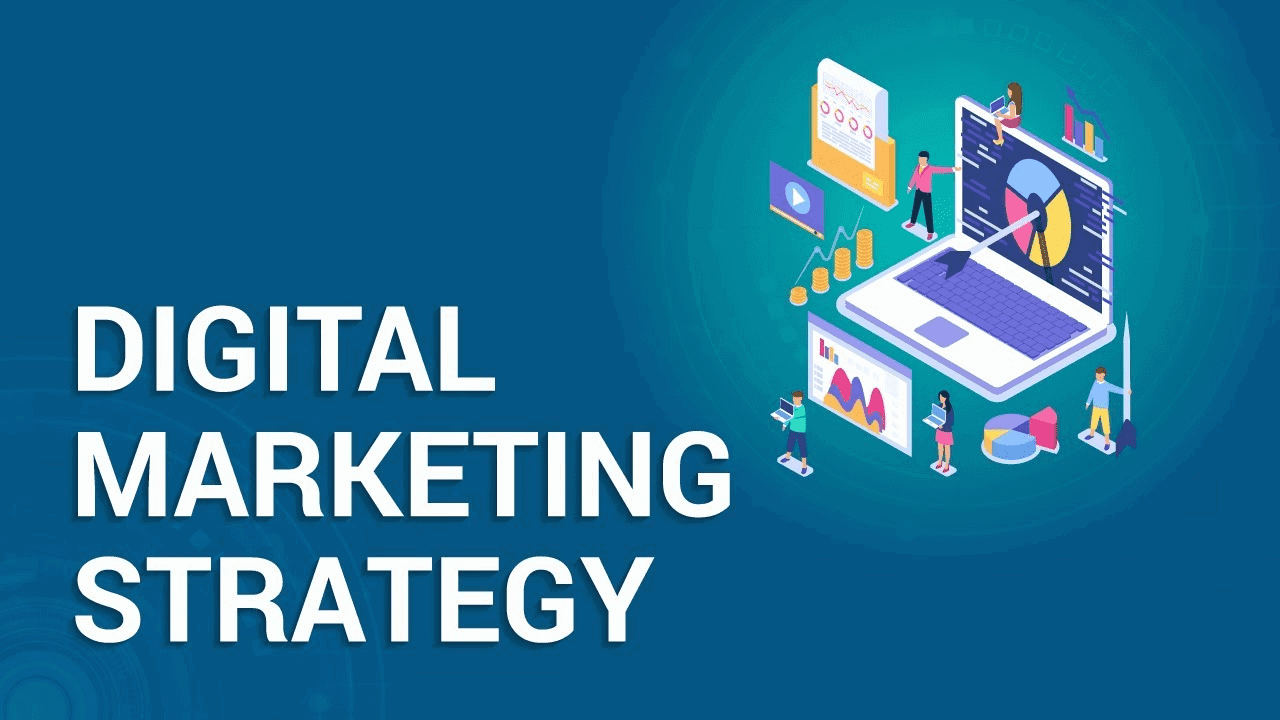 Digital Marketing Strategy: Choose The Correct Marketing Platform
Business owners often end up wasting resources, time, and money on marketing campaigns that do not deliver the expected results.
This usually happens when you don't know the right platform to promote your brand. The truth is every organization has different services, and thereby different set of customers.
What is working for one business may not deliver the same results for others. It means that you can't expect people to visit your website simply by promoting your brand on any marketing platform. It is important to scrutinize your market and choose the right platform for your business.
Fortunately, Digital Marketing allows you to just do that. With Digital Marketing Strategy, you can analyze your target audience, and choose the most suitable marketing platform accordingly.
For instance, an e-commerce website is likely to attract customers by running promotions on different social media channels whereas an app development company might want to focus on paid marketing as people are less likely to look for development services on social media platforms.
Digital Marketing Strategy: Understand Your Online Market
With digital marketing, it becomes easier to understand your marketplace, starting from the customer profile/behavior to your competitors. This will further help you develop effective strategies to reach and engage the target customers.
Moreover, when you are familiar with your own marketplace, it becomes easier to set dedicated goals. You can analyze where your business stands in the market (as compared to competitors) and work towards achieving the desired goals.
Digital Marketing Strategy: Surpass Your Competitors
Speaking of competitors, you can't possibly win the online battle if you don't know what your competitors are up to. With digital marketing not only can you check your potential competitors but also steal their strategies to increase customer acquisition rate.
In fact, the companies that offer guaranteed SEO services usually start their SEO campaigns with detailed competitor research. Why? Because they know that to succeed in the online world, it is important to understand who you're up against.
Once they know the competitors, it becomes way easier to strategize further plans. So, the biggest reason why you would want to invest in Internet Marketing is to surpass your competitors.
Digital Marketing Campaigns Are Trackable
Whether you decide to perform SEO or run a paid marketing campaign by SEO experts for your website, every digital marketing campaign is trackable and can help you identify whether you're on the right path or not.
You can use different analytic tools to track each campaign and analyze its metrics. Using these metrics, you can calculate the exact ROI generated from a particular campaign. In case, the ROI is less than your actual investment, you have a clear signal that you need either need to change or modify the existing digital marketing campaign.
Monitoring your website's bounce rate is crucial for gaining insights into user experience and content relevance. This metric tracks the percentage of visitors who leave after only viewing one page.
By monitoring your bounce rate, you can identify potential issues that may be driving visitors away, such as slow loading times, confusing navigation, or irrelevant content. Addressing these problems can improve your website's overall user engagement, increase the time visitors spend on your site, and ultimately boost your conversion rates.
It means that with digital marketing, you can keep track of every penny that you spend and that's the only thing a business owner dreams of while investing in marketing.
Digital Marketing Strategy: Improve Brand Visibility
As we mentioned earlier, the current market has become extremely competitive. As a result, it is common for businesses to struggle while acquiring the desired exposure from the target audience.
Digital marketing provides you with new ways to reach your customers that go beyond traditional marketing. This eventually improves the overall brand reach and results in effective brand recognition.
Conclusion
By this point, you already know the potential benefits of having a strategic low-budget marketing campaign. So, unless you are planning for your neighbors to be your only customers, it is not a wise decision to skip over digital marketing.
It is important to understand that the days of traditional marketing are long gone. Today you need internet marketing to scale your business growth and reach potential customers.
Read more: How to Choose Perfect WordPress Theme for Small Business Website
---
Contact us, ThimPress:
Website: https://thimpress.com/
Fanpage: https://www.facebook.com/ThimPress
Youtube: https://www.youtube.com/c/ThimPressDesign
Twitter: https://twitter.com/thimpress