Downloading videos from online sites to your iPhone and iPad is a bit difficult but it is not impossible. There is no direct way for you to download the video from sites like Dailymotion or YouTube. In this case, it would be better to use free video downloader apps available for the iOS platform. Nowadays, the majority of internet traffic is taken by the best streaming shows. People watch videos online and save them for offline usage. So, in this article, we have mentioned some of the Best free Video Downloader apps for iPhones and iPad.
Also, you may need more video downloader tools for other platforms:
Common Q&A
Q: How do I download videos from an iPad to an iPhone?
A: After using a video downloader iOS to download a video to an iPad, you need to turn on Wifi & Bluetooth on both iPad and iPhone. Next, access "Control Center" on both devices, tap on AirDrop and choose "Everyone" on them. Then, open the Photos App on the iPad, choose the videos for transfer, and choose "Share".
Q: Can I download a video directly to an iPad?
A: Of course, via an iOS video downloader for more convenience! However, you can use a desktop application to remain more reliable & stable.
Q: What is the best browser to download videos on iPhone & iPad?
A: Safari – the native browser of iOS should be your first choice. When you download via Safari, the videos will go straight to the Files app.
Video Downloader for iPhone & iPad Collection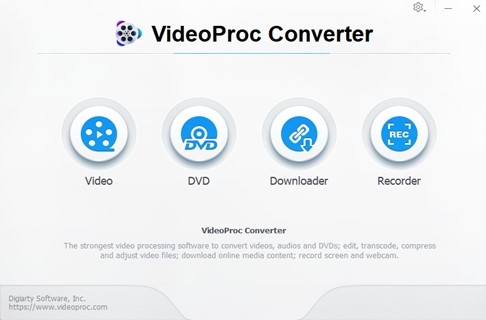 The robust downloader feature in VideoProc Converter is a reliable choice for iPhone/iPad users to download online videos. It features Level-3 hardware acceleration, which makes downloading process 47x real-time faster and more stable. With a few clicks, videos can be downloaded in bulk. VideoProc Converter supports over 420 outputs, and custom options are available on FPS, resolution, and aspect ratio to meet different needs. For convenience, export presets for iPhone and iPad devices are ready. In addition, the built-in editor allows you to adjust downloaded videos.
VideoProc Converter provides one-stop solutions to video processing. You can also convert video formats, record screens, and digitize DVDs in it.
Features:
Batch download videos and audio within clicks.
Lightning-fast downloading speeds.
Embedded subtitle search tool.
Straightforward and user-friendly interface.
Support 420+ output formats including MP4, M3U8, MKV, MOV AVI, DivX, M4V, etc.
Basic editing options are provided to add effects and watermark, cut, merge, and rotate downloaded videos.
StreamFab Video Downloader – Your One-Stop Solution for Downloading Videos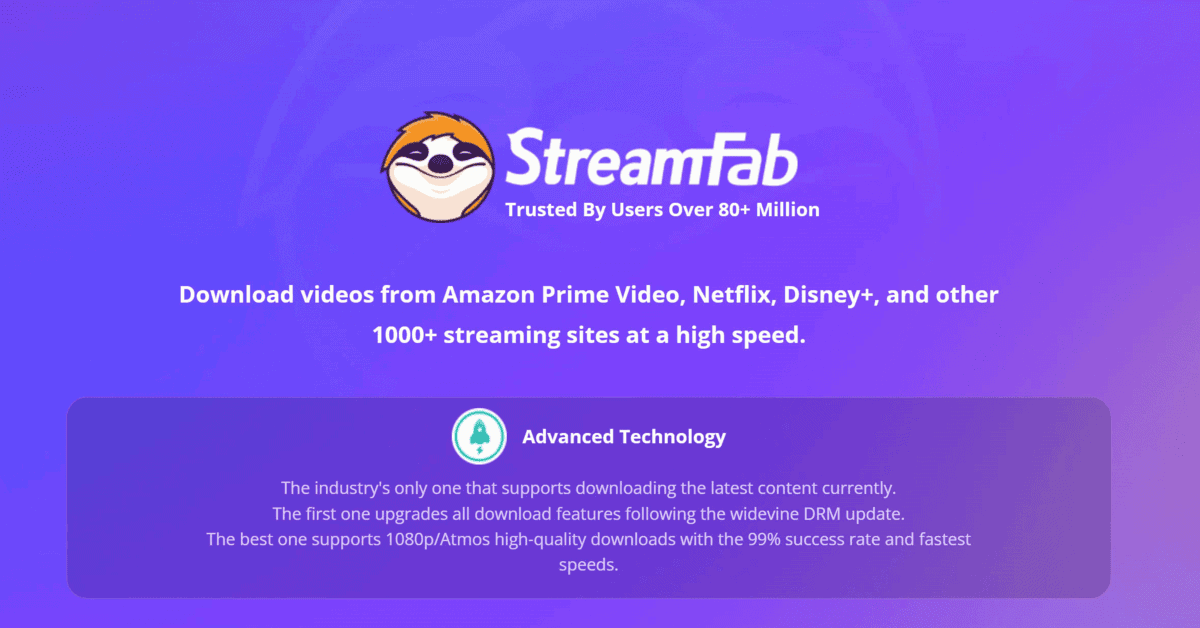 If you're looking for a reliable video downloader, StreamFab is the perfect solution. StreamFab video downloader is a versatile and user-friendly software that allows users to download videos from over 1000 websites in various formats, including high resolutions up to 8K. It features fast download speeds, supports batch downloading, and offers audio extraction capabilities. With its simple and intuitive interface, StreamFab Downloader is an excellent solution for anyone looking to download videos effortlessly.
While the software is primarily designed for use on Windows and Mac computers, there is a workaround that allows users to download videos using StreamFab Downloader on their iPhone or iPad devices.
To download videos using StreamFab Downloader on your iPhone or iPad, you should first install the software on your Mac. Once installed, connect your device to your Mac using a Lightning or USB-C cable. Launch StreamFab Downloader and navigate to the video you want to download. Click on the "Download" button and the software will start downloading the video to your Mac. Once the download is complete, transfer the video to your iPhone or iPad using either iTunes or the Finder app, depending on the version of macOS you are using. 
PintoDown – Download Pinterest Videos, GIFs, and More

With content management systems like WordPress, you can build your own website for free. All you would need is web hosting and a domain name to get started. Use a high-quality WordPress video theme, spend a little time adding videos and you could be the next YouTube or Vimeo!
Moreover, If you're aiming to populate your new video website with diverse and engaging content, consider leveraging tools like Pintodown. This fastest Pinterest video downloader allows you to effortlessly curate and download high-quality videos from Pinterest, offering a unique and visually appealing addition to your site. With Pintodown, you can expand your video library beyond the usual sources, giving your website an edge in the crowded digital landscape.
Cloud Video Player Pro – Play Videos from the Cloud
As its name suggests, it is one of the best video downloader apps for iPhones and iPad. This app comes with cloud support. It is a versatile video downloader application as it allows the user to download videos and save them on your device. Hence, it is the solution to download those videos to your device, which is not much likely to download using other apps.
With this app, it is just a matter of one click to download a video. The downloaded videos are safely stored in in-app storage. In addition, we can download videos from almost all the sites where we can stream the videos. It is a user-friendly application that allows you to watch all the downloaded videos in it without any hassle.
Features:
Videos can be downloaded in different formats such as WMV, AVI, MKV, MP4, FLV, m3u8, and many more.
You can even protect your videos with the help of a passcode. Surely, this way someone else will not be able to access your videos.
You can also download the videos with subtitles.
This app provides external USB storage support.
The downloaded videos can be shared via this app.
It is free of cost.
FoxFM
Not only allowing the iOS video download but FoxFM also lets you convert videos to audio files and ringtones. On the other side, you can use this app to download from various online platforms such as YouTube, Google Drive, OneDrive, and more. You can play those media files in the background and use this app to convert the videos to audios or ringtones at the same time.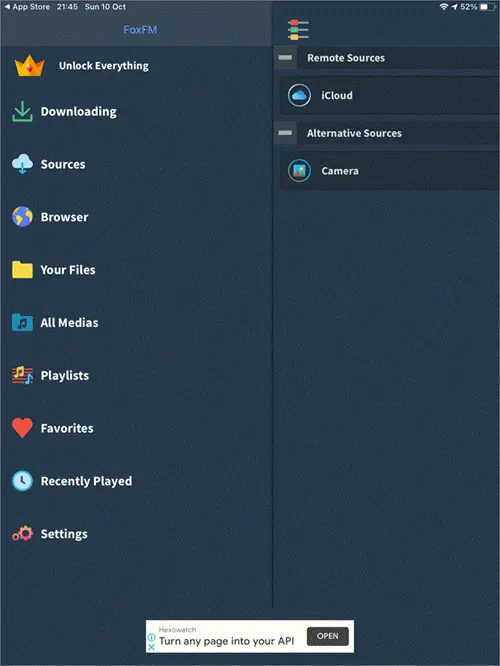 Video Downloader Free – Free Video Downloader and MP4 Player
If you want an accurate video downloader along with an MP4 player, then you should download the Video Downloader Free from App Store. This app is perfect for all the video downloading needs of an iOS user. You can download the videos from sites like YouTube, Dailymotion, and Vimeo.
Features:
You can download the video for free without any hassle.
It has a simple interface with an inbuilt media player and file manager. You can play the videos without downloading any third-party application and personalize it.
You can transfer the videos to the camera roll as well.
It can perform videos from iTunes and other video downloader apps.
MyMedia
It is also one of the video downloader apps for iOS devices. It allows you to download the videos to your iPhone and iPad from the web. When you copy the URL of the video and paste it in my Media Browser it gives you the option to either download the video or only play it.
Features:
You can rename your video before downloading it.
It is user-friendly software.
After downloading the video, you have the option to save your video your iPhone or you can also export the video in other apps.
This app is available in the free version.
iDownloader – Download Manager
There are many video downloader apps by top app developers that require the link of the video to download it. The process becomes quite irritating and lengthy as you need to copy the link and paste it again and again. For avoiding such a problem, start using iDownloader, as it has a smart way to download Instagram videos. It runs in the background and you can download the videos on the site itself. Moreover, it is not restricted to videos, one can also download audio files and any other documents to one iPhone.
Features:
It can download multiple files like videos, audio, and documents.
You can download more than 50 videos at a time.
It allows you to download the videos with a single tap.
Having an inbuilt file viewer and manager.
It can download videos in different formats and excellent picture quality.
You can share videos with your family and friends through Whatsapp and any other apps.
It provides all its services free of cost.
DownloadMate
DownloadMate allows you to download videos to the iPad, iPhone, or iPod Touch. Certainly, it is a popular application. You can view, play, and edit the downloaded videos directly from your iPad or iPhone. And, DownloadMate authentication with Google search via HTTP integrated with it, web browser with tabs, and bookmark manager.
Features:
You can see the progress of the download with the life progress bar.
You can customize the location of the video according to you.
It has a user-friendly graphical user interface.
DownloadMate also displays the number of active downloads.
If somehow the video downloading gets interrupted, you are allowed to resume the interrupted downloads.
You can even convert the downloaded videos to zip file format.
Video Downloader
If you are looking for a video downloader for the videos on your iPhone, this app is a perfect match. You can download this app without wasting your time. Because it is a user-friendly application and allows you to download videos without any difficulty. You don't have to copy the link and paste it into the application to download the videos. Therefore, the video downloader always runs in the background and helps to download the videos with good video and audio quality.
Features:
It is a user-friendly application.
A user can share the videos through the option of a Wi-Fi transfer PC or Mac.
Can also apply a password to your videos to keep them safe.
You can manage all the videos with the help of an inbuilt download manager and media player.
Best Video Downloader
Here comes another video downloader, which is used by iPhone and iPad users to download videos. It is famous for its features that make the video more appealing with different effects. You can download the video directly from the site or can use the link to download it. Moreover, it saves the downloaded videos safely, which you can get through its app. So, no matter the video you want either from youtube to mp3 converter or Vimeo, you can download it easily with the help of Best Video Downloader.
Features:
This app always runs in the background so you can download the video while playing.
It provides an option of playback even when the app is closed.
You can set up a timer to stop the video and can put the device in sleep mode.
Also, it supports different video formats to download.
Video Downloader Pro
Video Downloader Pro is a modifiable and flexible Video Downloader for iPhone. It provides you a different experience for downloading videos on the internet. Next, its inbuilt browser can be used to browse the videos and download them to the phone directly. However, this browser does not save the browsing history of the device history option. But, it provides the freedom to browse and download the video.
Features:
It contains a built-in browser, media player, and file manager.
Using a passcode to protect your downloaded videos as well.
Transferring the videos to the camera roll off the phone.
Downloading the videos in high-quality video and audio.
Free Video Downloader
This app helps you to download videos on your iPhone for free. You can download videos from any site or any part of the Internet. Surely, you might not face any difficulty in downloading videos with the help of this amazing video downloader. You can search for your video and download it quickly.
Features:
Its Graphic User Interface (GUI) is user-friendly.
You are allowed to play videos according to your by creating your playlists.
These videos can also be played in the background even when the app is closed.
The quality of the downloaded videos is very good.
This app includes a file manager and an in-built media player.
Video Downloader Super Premium ++
It is an amazing app with excellent downloading options. Therefore, you can enjoy the benefits of those options on your iPhone. Video Downloader Super Premium ++ is a precise application that allows its user to download in-time videos. You can also play the video in the background after closing the app. Many features are there in this app that are not present in other apps.
Features:
The videos can be downloaded in all iOS formats.
A user can create a playlist of videos in this app.
It also has a user-friendly Graphic User Interface(GUI).
You also can transfer your downloaded videos to the camera roll of the device.
Setting Up A Video Website with A Video Downloader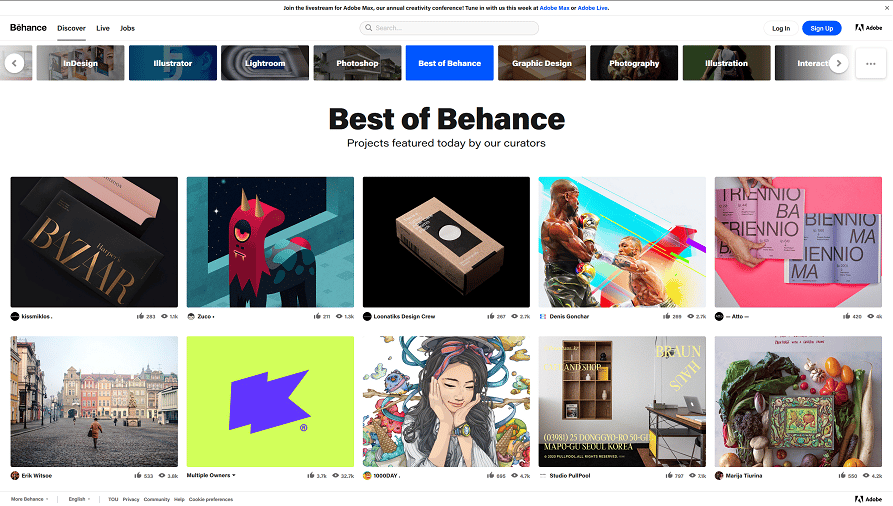 If you would like to flip the script and set up your own video website instead of downloading from others, it's easier than you might think.
With content management systems like WordPress, you can build your own website for free. All you would need is web hosting and a domain name to get started. Use a high-quality WordPress video theme, spend a little time adding videos and you could be the next YouTube or Vimeo!
Conclusion
To sum up, everyone now can enjoy downloading their favorite videos on their iPads and iPhones with the amazing video quality. You can use one of these fantastic tools which are mentioned above. All the applications are available on the App Store. You might also like to read about the best photo editing apps for Android & iOS.
Related topics:
---
Contact us, ThimPress:
Website: https://thimpress.com/
Fanpage: https://www.facebook.com/ThimPress
Youtube: https://www.youtube.com/c/ThimPressDesign
Twitter: https://twitter.com/thimpress