Nowadays, LearnPress has become one of the best education themes for WordPress users. With LearnPress, you can create and sell courses as well as other related stuff. Like other themes, you can use add-ons and extensions to widen your features and so does the LearnPress theme. You can search for its extensions based on your needs. If you are looking for a widget to keep track of students' learning progress and results, you should go to LearnPress Gradebook.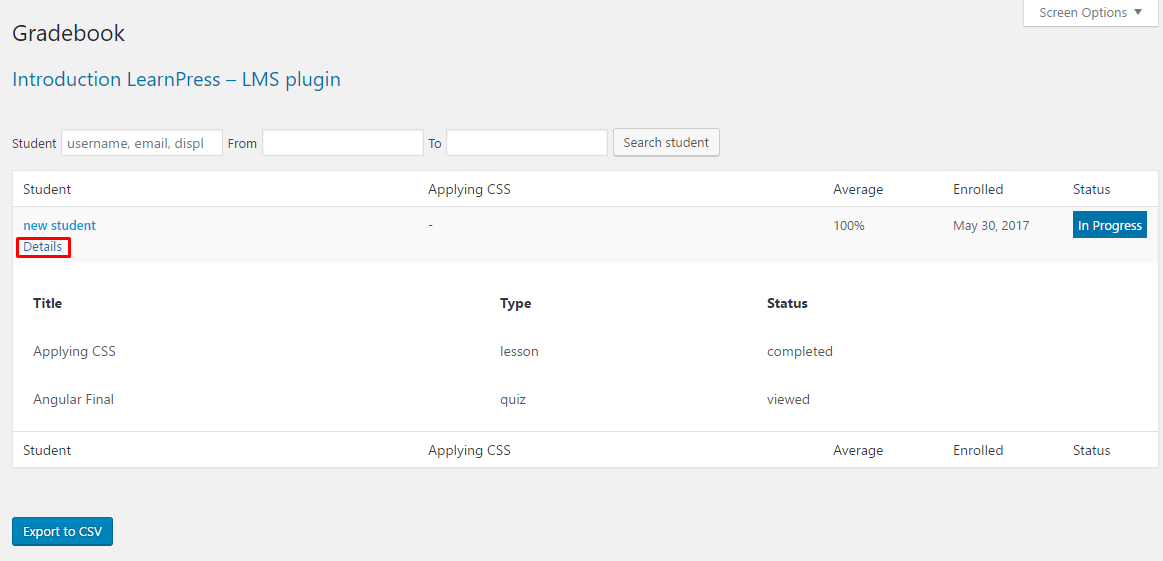 How the LearnPress Gradebook Extension Works
First, you can follow students' progress and result in all courses. To be more specific, both teachers and learners can follow the progress in a course: the number of lessons/quizzes, status (passed/failed/unpassed), and the required number to pass the course. Besides, you can export the grade book to CSV and save it for later use.
On the other hand, it can help you check learner results and import them to other systems. Hence, we have added the ability to export the grade book result to the CSV. Otherwise, you can import the Gradebook Add-On for LearnPress to the other systems. Particularly, you should have the latest WordPress 5.9 version.
How to Use the Gradebook Extension
Download the Add-on
First of all, you will access "My Account" on ThimPress. Then, navigate to "Orders" and "View" your orders.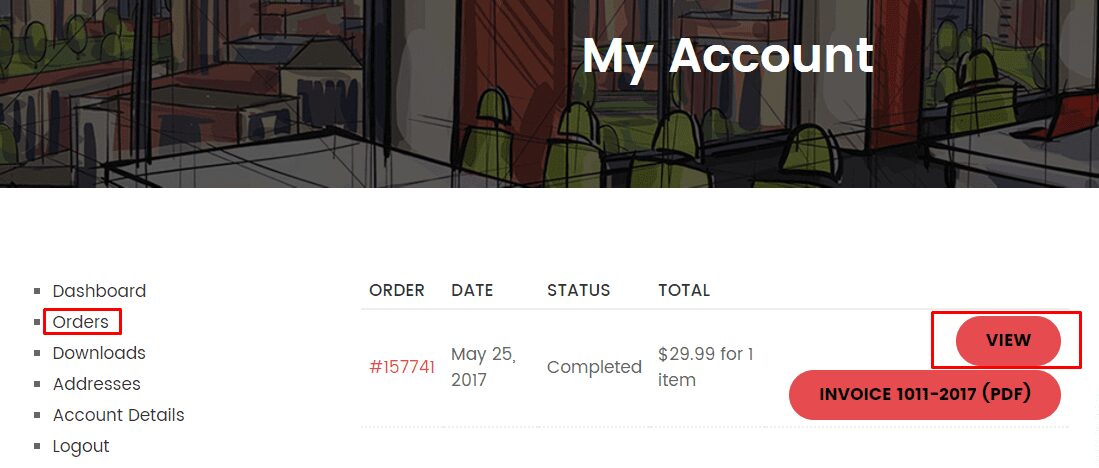 You will see the page "Order Details" and download the newest version of LearnPress – Gradebook.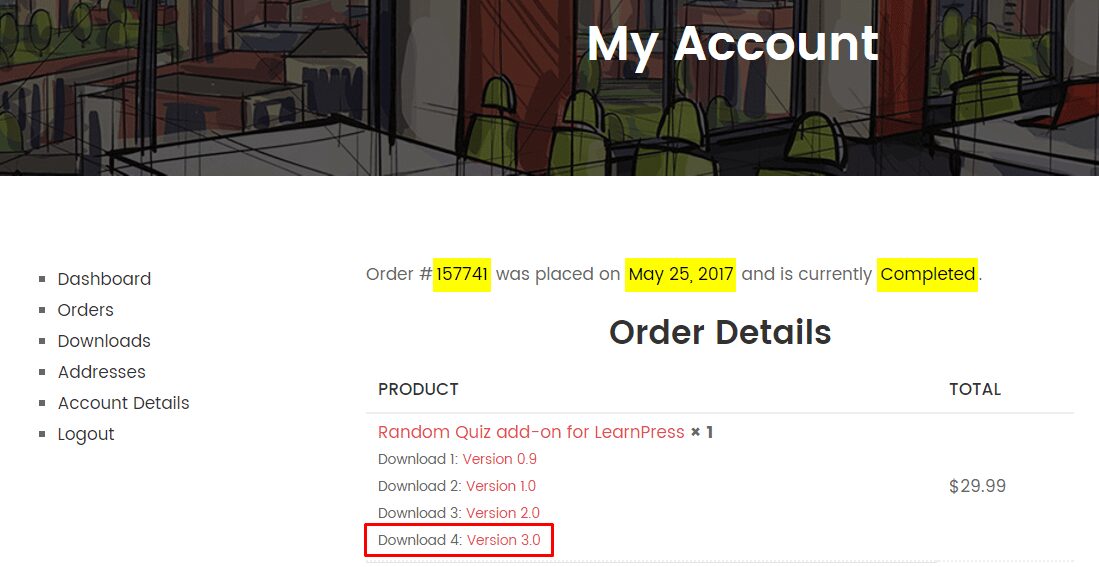 If you want to know more about installing WordPress plugins, read here.
Install and Active
In the WordPress admin dashboard, you will navigate to "Plugins" and "Add New".

Next, you will choose "Upload Plugin", select the downloaded zip file, and click "Install Now" to start the installation process.

Afterward, choose "Activate Plugin" and you will receive a notification of the plugin activated.

Well done, you have just installed the LearnPress Gradebook Plugin.

Make Membership Plans
First, in the WordPress dashboard, you will navigate to "LearnPress" -> "Courses". You will choose "View" on any existed course that you want to check in the grade book.

The student's records will be displayed in the table. Otherwise, you can choose "Details" for more information. If you choose "Export to CSV", you can download a local copy of the grade book to your device.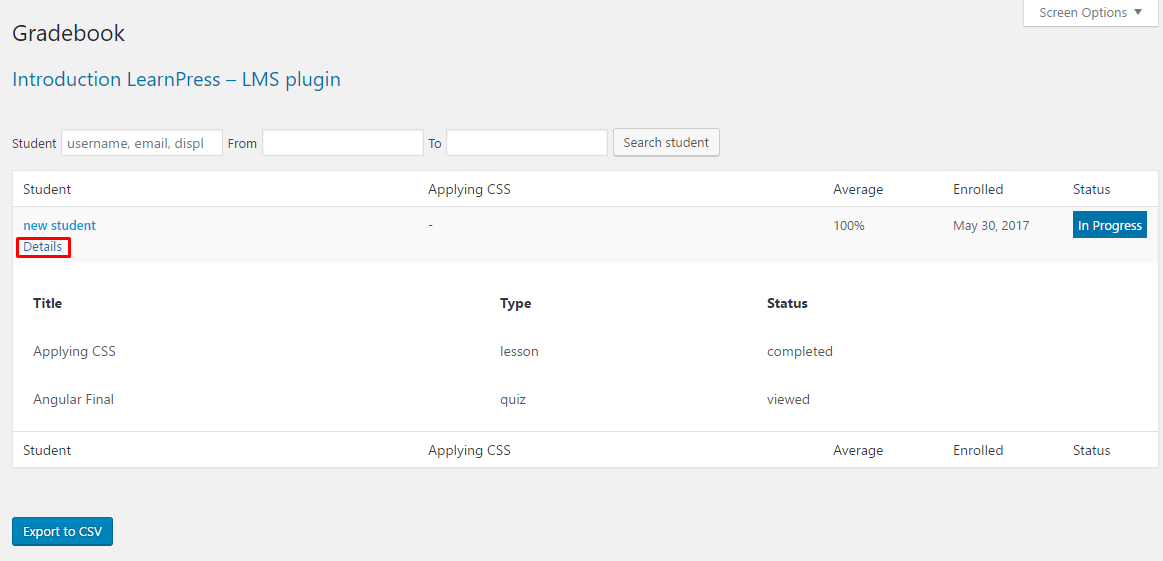 How LearnPress Payment Works
About LearnPress Payment Work, you can learn more here.
That's all about How to Use LearnPress Course Gradebook.