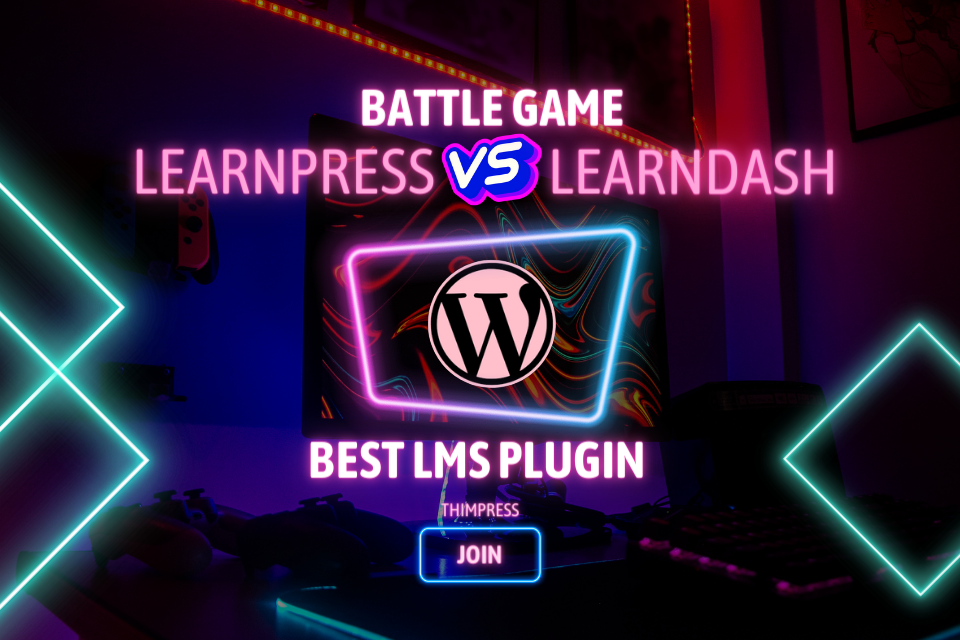 In today's environment, we must constantly update in order to stay current. As a result, education is incredibly important. Because of online forms, physical education is no longer as necessary as it once was. Even if you have a job, you may study at home with an online course. You may misunderstand that educated expert if you are unable to establish a business. However, an eCommerce website will alter your perspective. Creating an online course is challenging, but you must have a website. Features like plugins and themes help to improve your site. Is the Best LMS Plugin LearnPress or LearnDash?
The advantages of LearnPress vs LearnDash are to help you develop the most comprehensive website. However, because each of them is distinct and one-of-a-kind, your duty is to choose the Best LMS Plugin For WordPress 2022.
Let's get these distinctions back!'
Balance The Power Of 2 Kings To Find The Best LMS Plugin
LearnPress – The Best Lms Plugin For WordPress Free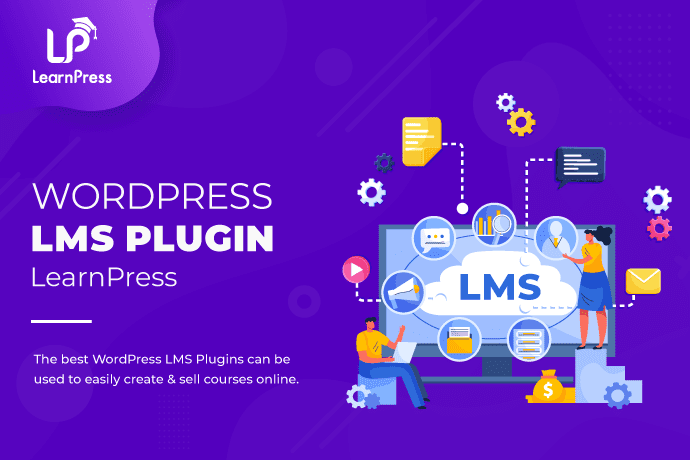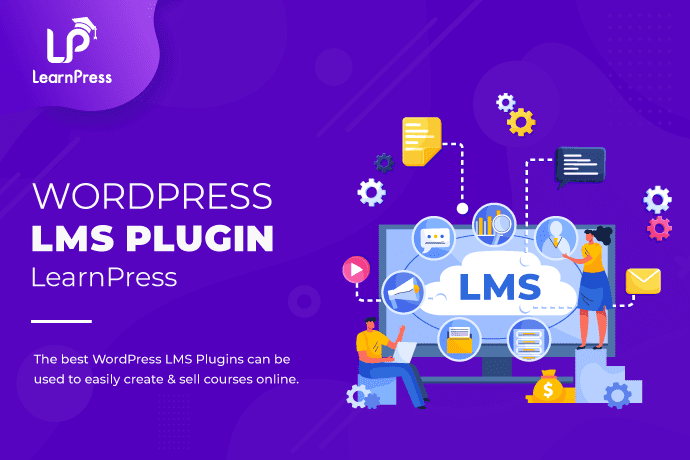 Learn More
Learning Management System, or LMS, is a term that has lately gained popularity among users. The Best LMS Plugin For WordPress Free doing everything is LearnPress. This produces and supports marketing online courses. A simple user interface may be used to produce and manage curriculum content such as lectures and quizzes. With this plugin, you can now quickly and easily create online courses, educational websites, and online schools without any coding knowledge. Excellent features:
Free: LearnPress is a Free LMS Plugin For WordPress to use if you are just getting started with creating an online course. LearnPress is a WordPress LMS Plugin with relatively basic capabilities. Furthermore, they are free. As a result, even if you have a limited budget, using LearnPress will still provide effective functionality.
Simplicity: Lessons, tests, and other components that are required for a course are already available; you only need to add to them. No LMS Plugin for WordPress is as basic and straightforward to use as LearnPress.
Free add-ons: They include the Fill-in-the-blank quest, Student list add-on,  Offline payment, Course review, and Coming soon add-on. You can oversee the number of students who attend your course as well as their progress using the student list add-on.
LearnPress Mobile App: An exclusive mobile app for both iOS and Android which you can use to build your own LMS app. It is not free as LearnPress but worth a try.
Furthermore, offline payment allows you to create transactions in the absence of readily available gateways. So, as the name suggests, coming soon is an add-on that creates expectations in your pupils with a short explanation and countdown. When comparing LearnDash with LearnPress, the add-on of LearnPress provides a superior option if you are lacking an acceptable online payment method.
LearnPress Pro Bundle, on the other hand, is a site where you can locate the best features. Payment has become much more straightforward as a result of LearnPress's integration with WooCommerce or PayPal.
The powerful add-ons:
Front-end developer: This add-on is especially useful for teachers who are responsible for many courses in the same time. If both you and your companion have a plan for completing the course, this Best Lms Plugin For WordPress Free is an excellent choice.
Announcement: This feature will allow your course to develop. Your students' concerns regarding your course will be reminded by email. You don't waste time sending emails to everyone.
In truth, you could purchase for paid add-ons without purchasing the entire premium edition. Furthermore, LearnPress has another name – a "lazy" plugin. It features some themes in addition to numerous possibilities. Use the CorpTrain, Eduma, and Coaching themes – WordPress LMS Themes designed specifically for LearnPress. These excellent WordPress Themes are suitable for your LearnPress Online LMS & Education websites due to their trendy and clean appearance. Alternatively, you may purchase your theme from the top WordPress themes.
LearnDash – The Best LMS Plugin With Full Features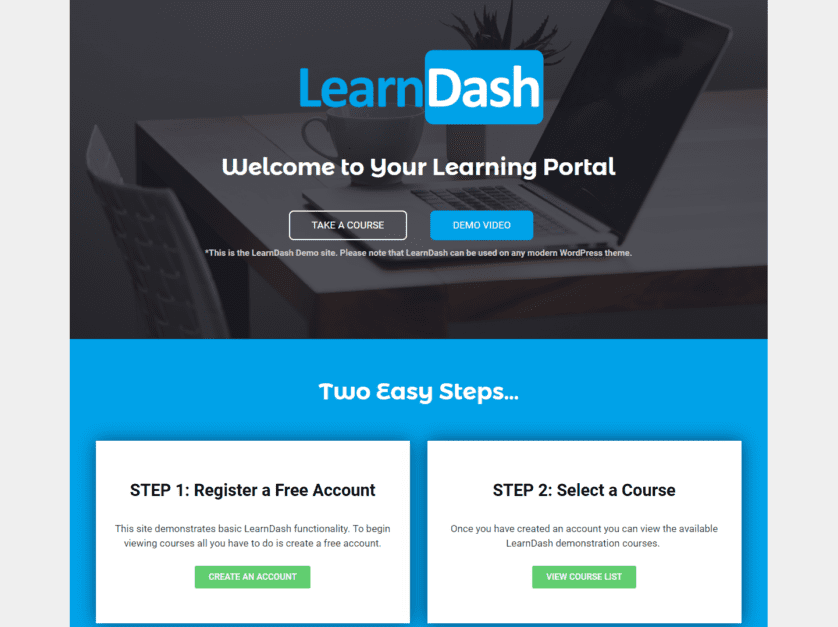 Learn More
LearnDash, like LearnPress, seems to be the most relevant and the Best WordPress LMS Plugin For 2022 clients. The selling course is heavily emphasized in LearnDash over LearnPress. LearnDash – The Best LMS Plugin has features that are appropriate for a professional organization.
Drip feed: This option allows you to organize your course with as many schedules as you desire. You can, for example, schedule time for classes that provide pupils with not just orientation but also curiosity.
Monetization options include membership, shopping cart, subscriptions, and course licensing.
LearnDash versus LearnPress versatility is demonstrated via the use of audio, photos, videos, or Google Docs. As a result, pupils will not become bored with the numerous learning formats.
The powerful add-ons
The LearnDash Student Voice: Although this is a paid add-on, it is rather interesting. Lessons would become quite uninteresting if you are merely the speaker and the students are the audience. Students who have opportunities to speak up become contributors. They must pay attention in your course, and you may utilize their comments to promote your teachings.
A free plugin called Course Schedule. The calendar and course link let you manage time for starting and finishing a course. For example, your course will take around 5 weeks. When pupils realize that the date begins on August 15th, they will be able to predict how long it will take to finish.
This Best LMS Plugin continues to provide various add-ons such as LearnDash Notifications, GamiPress Integration, and Paid Membership Pro Integration, among others. To obtain more prominent features, you must pay a charge for each add-on or all with the pro version. Because the pricing is fixed once a year, it is reasonably priced in the short run. For example, you can spend $159 for a one-year subscription to manage one site that utilizes all of LearnDash's features. In comparison to a 25-site license, which costs $329 annually, a 10-site license costs $189 annually. One disadvantage of this Best LMS Plugin For WordPress 2022 is the lack of a free trial period.
The Real Battle Of LearnPress And LearnDash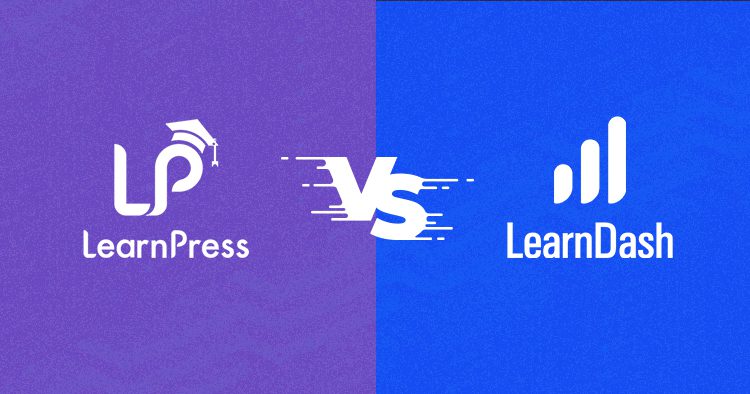 LearnPress vs LearnDash offers varied perks and downsides depending on your needs.
LearnPress is more attractive in terms of cost than LearnDash. Owning basic alternatives does not require a lot of money. LearnPress – the Free LMS Plugin For WordPress may invest a little amount of money on further Best Elementor Templates. If you select LearnDash instead of LearnPress, you will have to spend close to $200.
Furthermore, this Best LMS Plugin For WordPress Free offers more choices than LearnDash. As discussed in the previous section, LearnPress provides basic free functionality for novices.
LearnPress is an open-source system that anybody may use, according to the system source. This activity attempts to assist individuals in developing personal websites. LearnDash, on the other hand, is a closed source, which makes users feel inactive at times.
Conclusion
LearnPress or LearnDash is an excellent LMS Plugin for WordPress, and with the inclusion of a theme, you can create a one-of-a-kind course. These plugins let you utilize important features, making it easier to manage or control your course.
Furthermore, by using LearnPress, you may earn money without investing anything. Creating an online course requires specific material, plugins, and themes to fill in the holes.
As a result, all you have to do is utilize your expertise while sitting at home and selling courses to make money. That is why e-learning has recently gained popularity. And it is extremely beneficial to instructors, as it raises their wages.
Read more: Best Free LMS Plugin For WordPress: 8 Spells From Hogwart