Are you using our LearnPress on the WordPress directory with almost three hundred thousand active installations? If so, you need to know the free and premium LearnPress Add-ons to extend the functionality of your education website too. In case, it's your first time using LearnPress, you can Install LearnPress Plugin to your WordPress dashboard and start checking the features you need via our article.
Not to mention, it's the most powerful and well-known LMS WordPress plugin, allowing you to create, manage, and sell online courses quickly and effectively. And add-ons are available to give additional features for LearnPress like offline payment add-ons, BuddyPress add-ons, certificates add-ons, co-instructors add-ons, etc. Moreover, you can even make your own add-on if you need more purposes.
So we'll show you the free and premium add-ons of this plugin with a quick description of each one in the article today. Let's get started!
Wondering What LearnPress Is?

For LMS web developers and owners, LearnPress stays as a relative, a family member in the educational house, and maybe a popular member as well. It's a WordPress LMS plugin that you can take advantage of to make your educational website. With LearnPress, we claim to provide you with an LMS website with 100% basic essential features. Here, we make LearnPress free for everyone – free and always will be, of course!
For better understanding, LearnPress appears as one of the best LMS plugins on the market. There, users can easily make and sell online courses. Also, it gives its users a great interface and creates curriculums with lessons & quizzes. Furthermore, you will need no coding skills! Except for further functions, you won't have to touch a single line of code.
Certainly, this plugin has enormous support from its add-on collection. Given that, it is free and paid based on your needs.
Free LearnPress Add-ons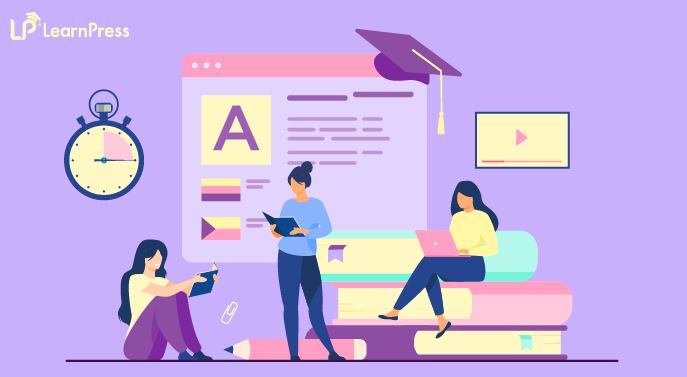 Below is a free LearnPress Add-on list you can download freely without any charge. They are the most basic features to create a simple LMS or eLearning system.
LearnPress In-App Purchase Add-on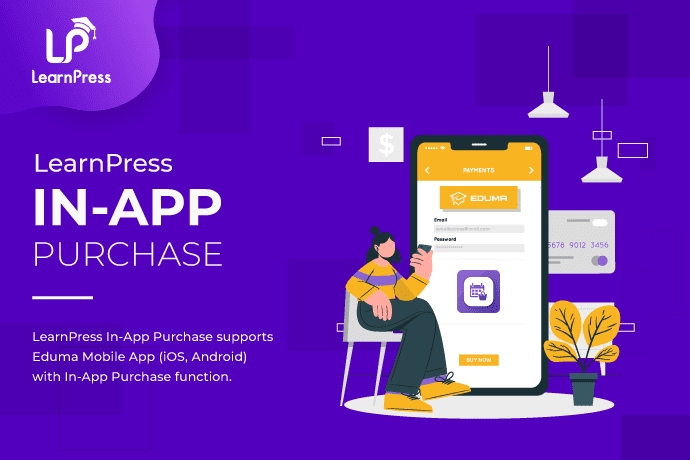 LearnPress In-App Purchase provides Eduma Mobile App with the in-app purchase feature. Since the Eduma Mobile app doesn't have the in-app purchase function itself, this LearnPress add-on will do it instead. Therefore, your learners pay for courses and content via apps directly.
LearnPress Course Wishlist Add-on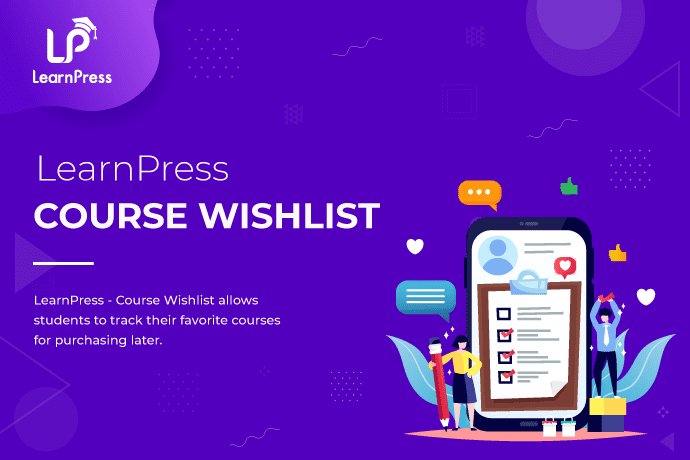 LearnPress Course Wishlist is a popular feature that you can find on many websites. With this LearnPress add-on, students can look around your education website and add their favorite courses to their account profile for future reference.
LearnPress Course Review Add-on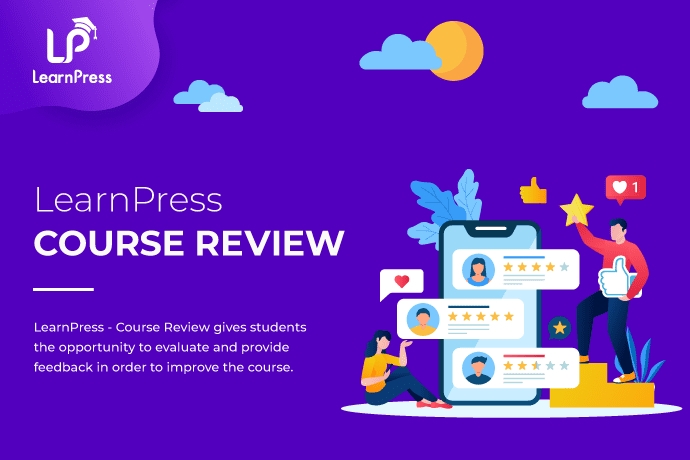 LearnPress Course Review is one of the useful LearnPress Add-ons that allow students to evaluate and give feedback on the course that students have taken. Of course, students can rate the course once they completed it.
Furthermore, this feature is used on some famous WordPress education themes such as Eduma – the best educational WordPress theme on ThemeForest or Epsilon – the e-Learning WordPress theme that inherits the best features from Eduma.
LearnPress Import/Export Add-on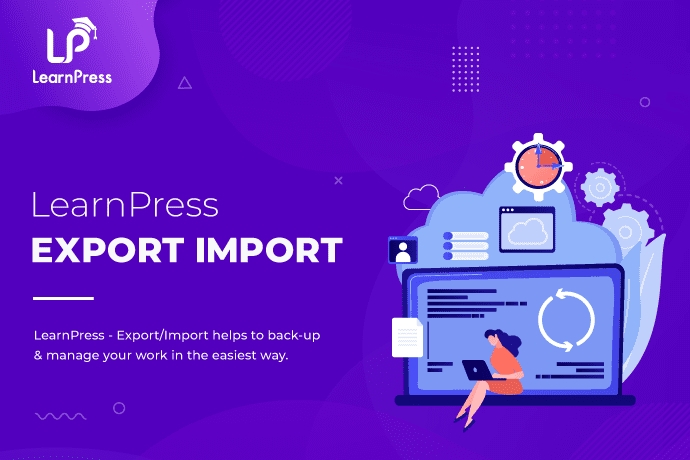 If you need to explore your courses, lessons, quizzes, or even questions from one LearnPress site for backup purposes or bring them to another site, you can try this LearnPress Import/Export feature. So you will manage your work easily with a simple click.
LearnPress Prerequisites Courses Add-on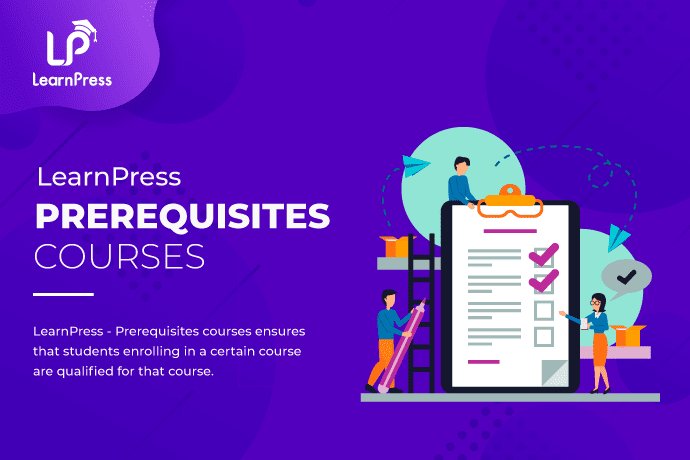 LearnPress Prerequisites Courses is another helpful free add-on to this list. To clarify, you can set the prerequisite for a specific course on a LearnPress website. When using this feature and it'll ask your students to pass the prerequisite course items. If they passed, they can access the next ones with ease.
LearnPress bbPress Integration Add-on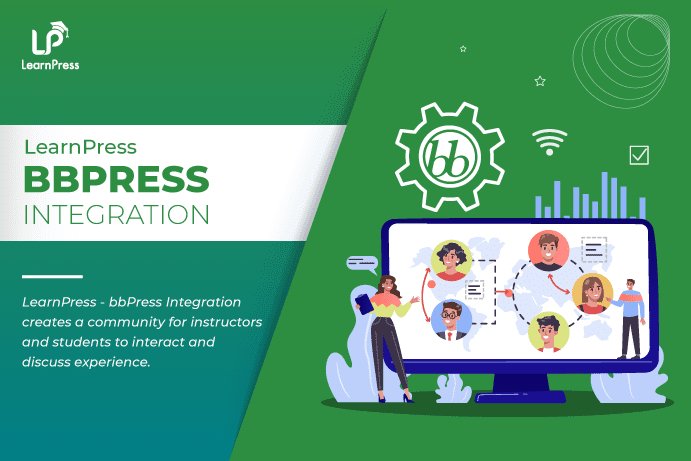 bbPress is a famous forum platform, created by the creators of WordPress. It's free to download as well. Luckily, this open-source plugin is integrated with LearnPress so you can build a forum for your course quickly. Instructors and students can interact and discuss with each other about the course. You can also manage the topics easily using the LearnPress bbPress Integration add-on.
LearnPress BuddyPress Integration Add-on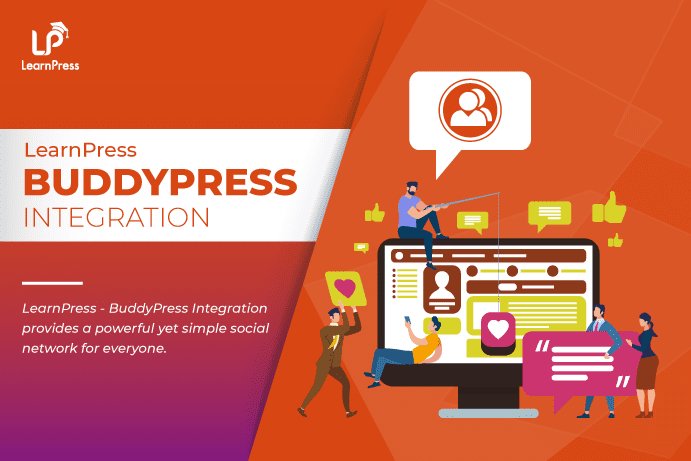 Together, the bbPress add-on and LearnPress BuddyPress Integration are used to create a powerful social network for all people. It's a perfect feature among other LearnPress Add-ons. Some of the benefits you can get from this LearnPress add-on such as:
Customizing your community easily with editable profile fields so users can describe themselves.
Managing account settings within the profiles
Creating groups and forums are available as well
Make connections with other users
Allowing users to talk in private using private messaging
LearnPress Student List Add-on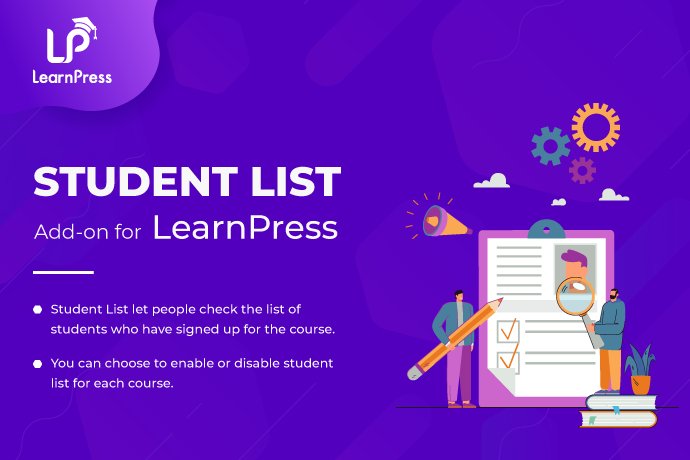 LearnPress Student List is available for you to build a student list of who has signed up for each course. In addition, you can let students know about their progress in the course. If this feature isn't necessary for you, you can also disable it as well.
LearnPress Coming Soon Add-on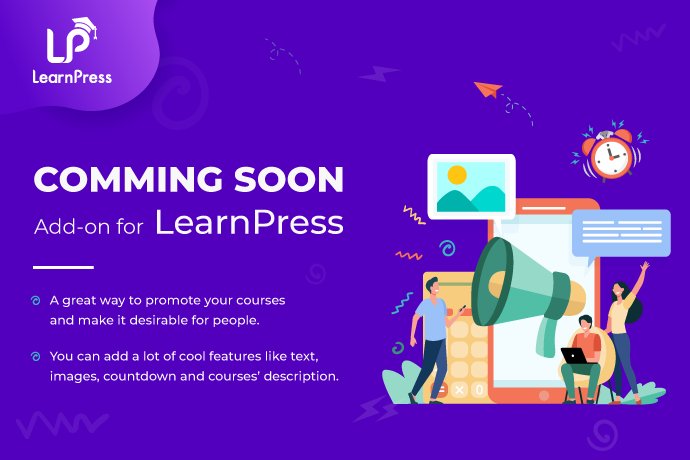 LearnPress Coming Soon, of course, is an excellent add-on to this list, allowing you to add text, images, videos, fonts, and descriptions to create a unique upcoming course announcement. You can also enable the countdown feature to generate students' curiosity and keep them interested and coming back.
Premium Add-ons for LearnPress Pro
LearnPress Semi Pro Bundle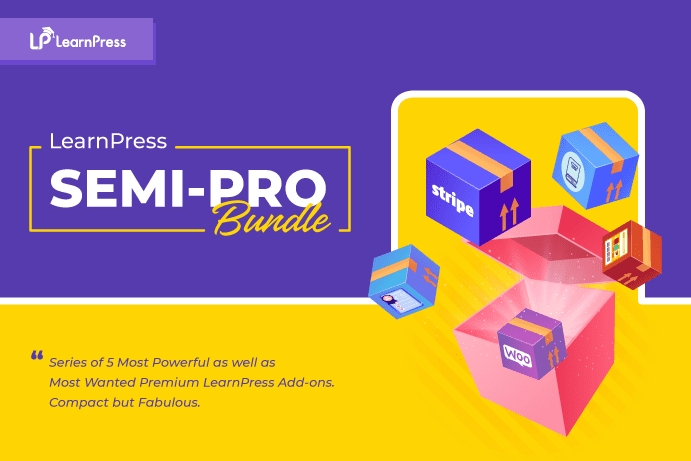 Here, LearnPress Semi Pro Bundle consists of the 5 most wanted Premium LearnPress add-ons. Thus, you can enjoy making and selling courses with this bundle.
Those 5 selected are:
WooCommerce add-on for LearnPress
Certificates add-on for LearnPress
Gradebook add-on for LearnPress
Stripe add-on for LearnPress
Assignments Add-on for LearnPress
LearnPress PRO Bundle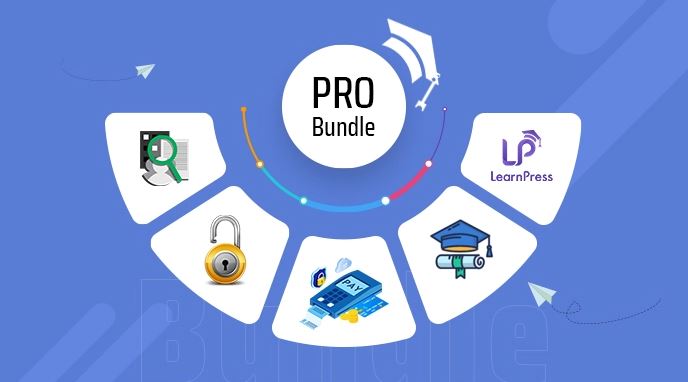 LearnPress Pro Add-ons Bundle is a series of premium add-ons of LearnPress. With this pro package, you will get full powerful features to build your LMS system quickly for only $249.99. You can find each premium add-on that we have listed below.
LearnPress Stripe Payment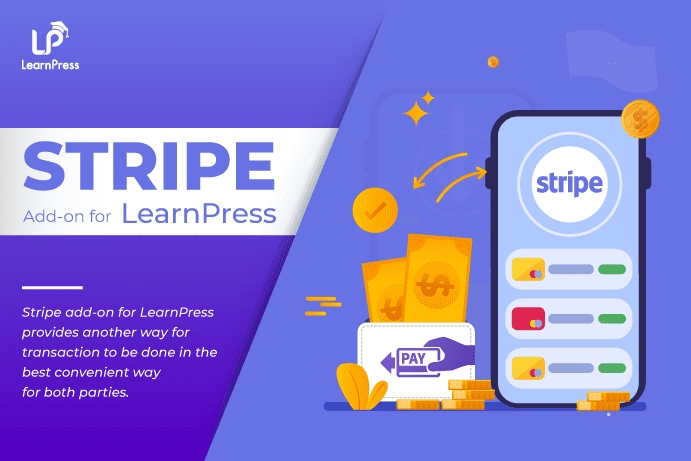 Stripe is a famous payment gateway. If you want your students to have many options to pay for online courses such as Visa, MasterCard, American Express, and more, you can use this LearnPress add-on. LearnPress Stripe Integration is a great feature for you and your students. Try it now!
LearnPress Certificates Add-on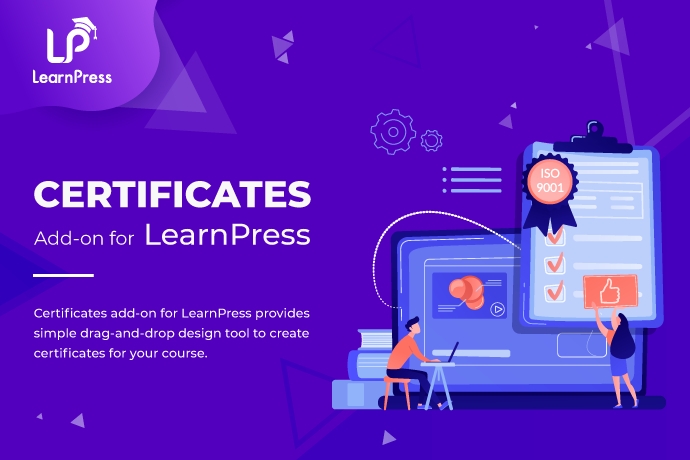 LearnPress Certificates add-on is one of the necessary add-ons. Students can get the certificate if they passed and completed your course. Moreover, you can design the certificate easily using the drag-n-drop method. It's also possible to add and customize the information to make a unique certification. In addition, your students can share their certificates online with others using the link.
LearnPress WooCommerce Add-on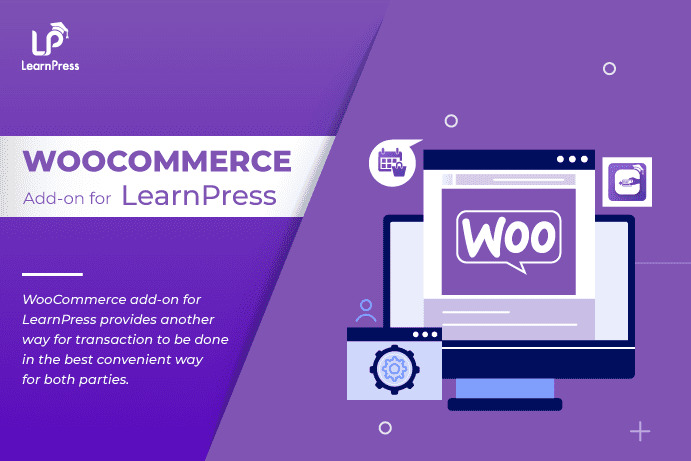 Similarly, you can add another payment method using the add-on – WooCommerce Add-on for LearnPress. Not to mention, WooCommerce is a powerful payment gateway. It allows you to pay via bank transfer, offline payment, credit card, etc. You can check the detail of LearnPress WooCommerce Integration to know why you should use WooCommerce with LearnPress and how to use it effectively.
LearnPress Collections Add-on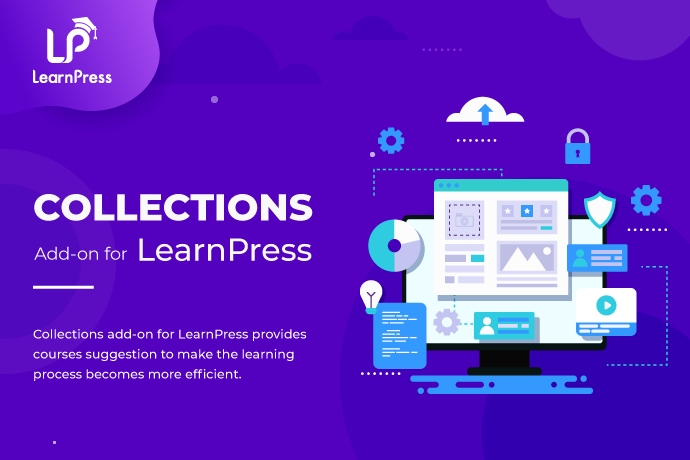 Collections add-on is created to provide courses suggestion. It means that you can group all the similar courses in one collection and suggest your students take any of them. In addition, these similar courses make your site look better and increase sales.
LearnPress Co-instructors Add-on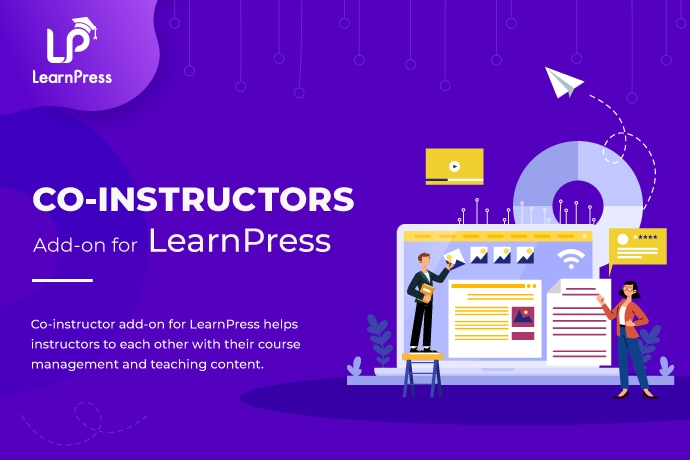 Compared to another Premium LearnPress Add ons Bundle, the Co-Instructor Add-on is the highlight feature you should purchase. It allows you to add other instructors to the same class. Moreover, you will see the list of these co-instructors in the course's teacher list.
What's more? It's possible for co-instructors to edit their own lesson. However, they can't change anything from the author's content. Lastly, you can even set to publish the instructor's lessons and instructor courses immediately or you need to review them first before publishing.
LearnPress myCRED Add-on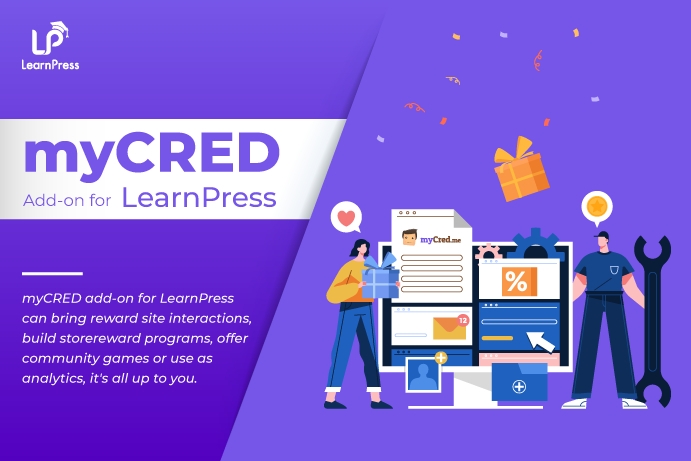 myCRED Integration for LearnPress is used to build the points management system with different goals. It can make your reward site interactions, There are points, ranks, and badges that you can use to award your students. Worth considering? Try it for only $29.99.
LearnPress Content Drip Add-on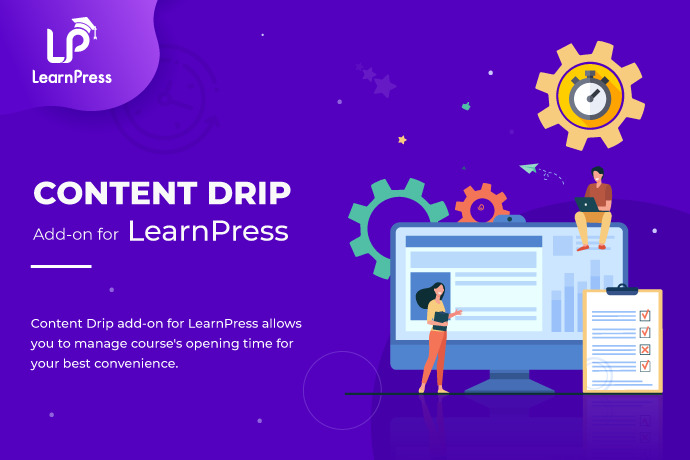 Content Drip Add-on is among the most important Premium Add-ons for LearnPress to study effectively. You can manage and set the opening time for your courses according to your schedule. In addition, your lesson opening time is based on your student's study progress whether they had completed their specific lesson or not.
There are 3 types of dripping content:
Content drip by a specific time
Open the lesson/quiz sequentially
Open items based on prerequisite items
LearnPress Sorting Choice Add-on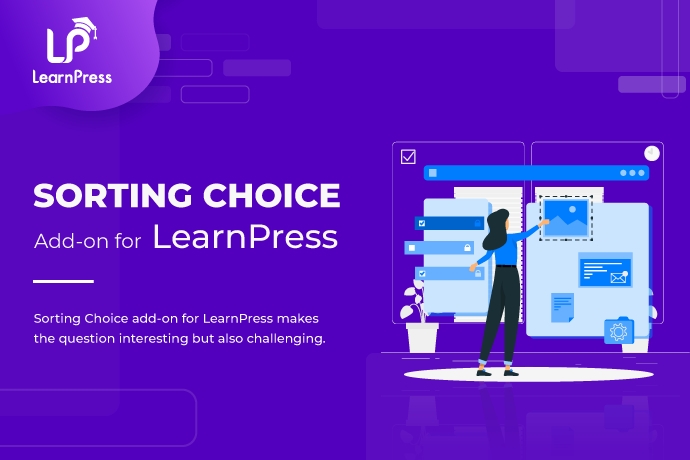 Apart from multiple choice question type, the Sorting Choice Add-on is another way to test your students if they understand your lesson or not. Students can also feel a little challenged when re-ordering the answers in the correct order. However, they will get full credit if they answer correctly. Creating a sorting choice type is simple with a few clicks only.
LearnPress GradeBook Add-on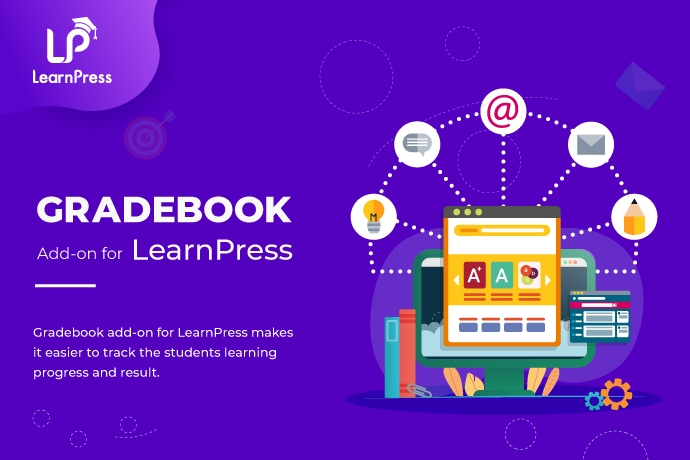 Another LearnPress Add-ons Bundle we highly recommend you try is LearnPress GradeBook. Using this LearnPress add-on, instructors can track their students learning progress and their result in each course on the website's backend. In addition, instructors can export students' grade book results to CSV then they can check them offline or they can import them to another system too.
LearnPress Paid Memberships Pro Add-on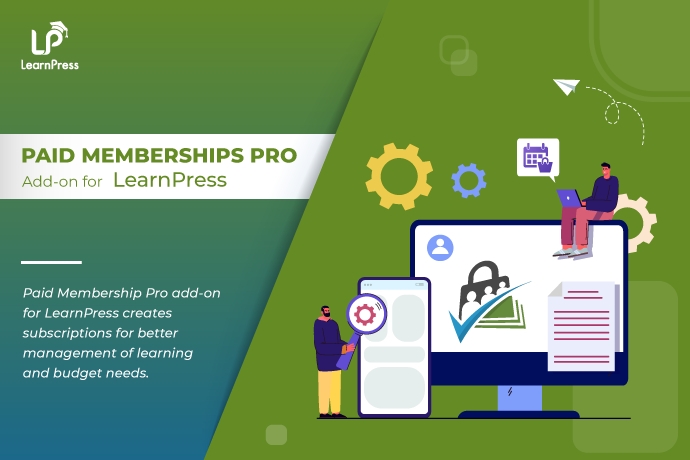 LearnPress Paid Memberships Pro add-on helps you to control subscription levels. Students can also buy the course they like individually or they can purchase via subscriptions. Moreover, you can refer to our Paid Memberships Pro: Membership Plugin for LearnPress article for further information.
LearnPress Commission Add-on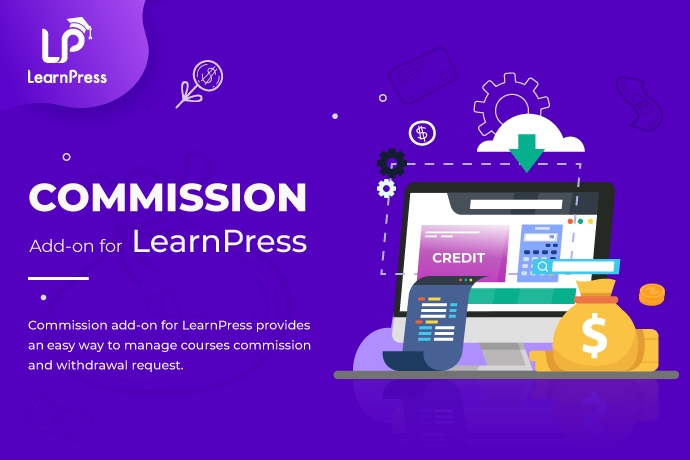 Continue the list of LearnPress Add ons today is the Commission add-on. Using this feature, you'll manage and control your course's commission and withdraw the commission using the PayPal gateway.
LearnPress 2Checkout Add-on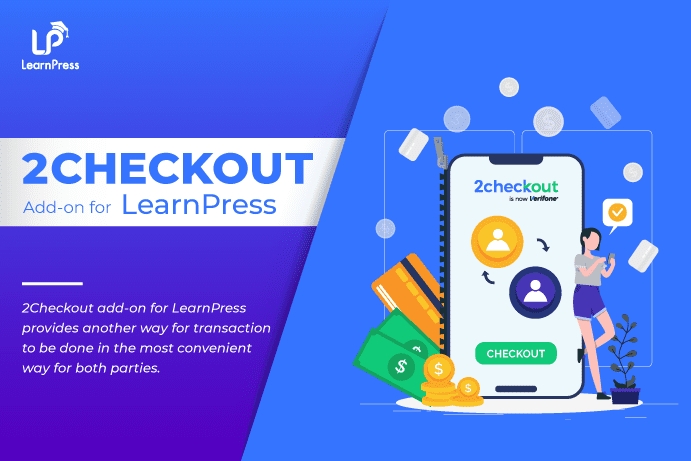 2Checkout add-on is another payment gateway choice for students to pay for your courses. You can add this LearnPress add-on to your website together with Stripe and WooCommerce so your website will have multiple payment options. It brings the most convenience to your students around the world.
LearnPress Authorize.Net Add-on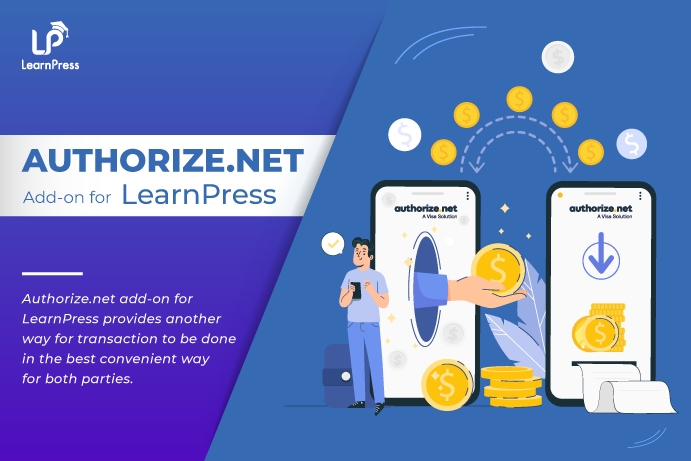 The LearnPress Authorize.Net Add-on is available for you for $29.99. Students can pay using this method anytime anywhere. Besides, Authorize.Net supports credit cards, eChecks, and even contactless payments as well. It's a great feature in the LearnPress Add-ons Bundle.
LearnPress Announcement Add-on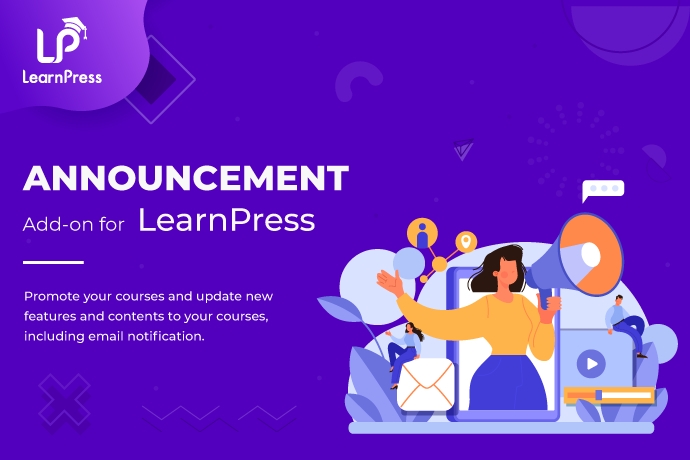 If you have new deals, new promotions, new offers, new content, new updatings, and more, you definitely need an Announcement add-on for your LMS website. When students log in to their course, they can check the announcement tab and know all the information. In addition, this LearnPress add-on helps to send announcement emails automatically to students as well.
LearnPress Assignments Add-on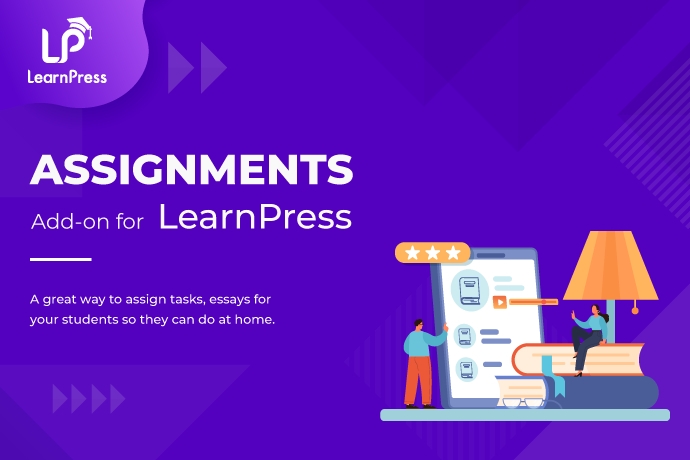 When teaching your students, instructors need to give homework and set up a time limit for their students to complete their work. Hence, LearnPress Assignments is among the best add-ons in the package. This feature also gives instructors options to check students' work to grade their performance effectively. Of course, students will receive notification emails when instructors have graded their assignments.
Instructors can also use the assignments feature to grade students instead of depending on the quizzes. It's a great way for students and instructors to communicate and discuss to make better outcomes as well.
LearnPress Frontend Editor Add-on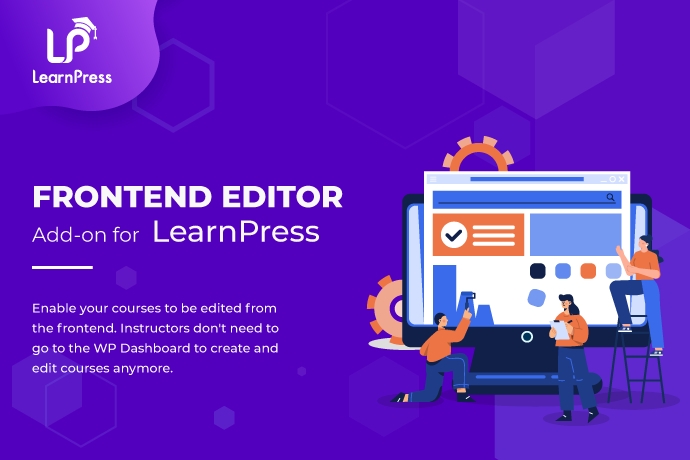 LearnPress Frontend Editor allows your instructors to create as well as edit your courses from the front end with ease. Moreover, they can even configure the course setting too. So they don't have to go WordPress dashboard anymore with this LearnPress add-on.
LearnPress Random Quiz Add-on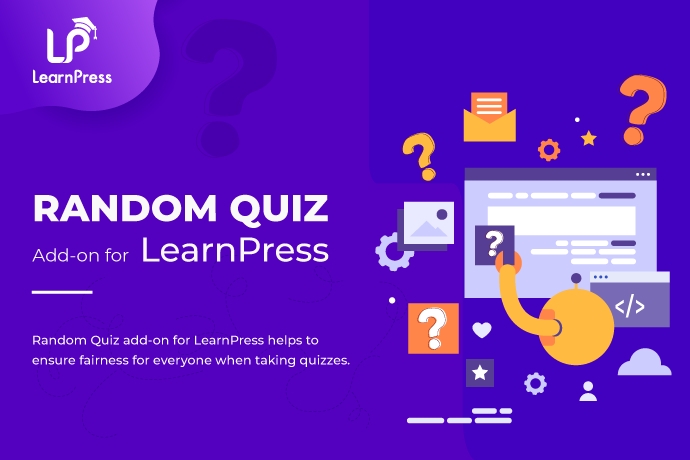 Random Quiz is another useful feature of the LearnPress Add-ons Bundle. You can make sure fairness for all students when they take quizzes using this LearnPress add-on. It helps to shuffle the pre-made questions in a quiz so students will get a different quiz. In addition, the order of questions is different between each student and each time a student takes a quiz.
Learnpress H5P Add-on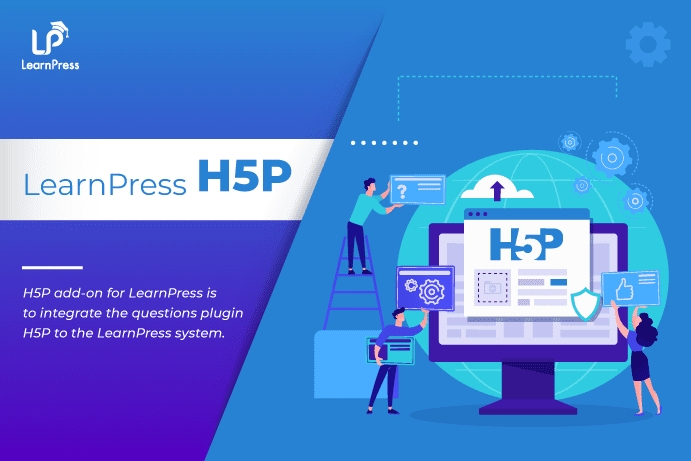 H5P is a famous plugin that you can download freely on WordPress.org. You'll have access to many interactive content types like quizzes, flashcards, interactive videos, etc using this plugin. Luckily, we also include this LearnPress H5P to integrate those questions from H5P into the LearnPress system.
WPML Add-on for LearnPress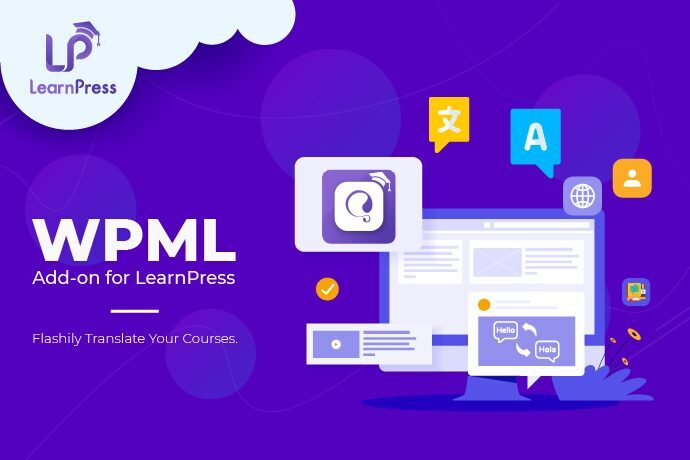 From WPML, LearnPress gives you an add-on between LearnPress & WPML. We all know that there are a lot of languages in the world and not all of them know English. Therefore, WPML will help translate your page's content into a lot of languages. In the end, you can focus on making content without worrying about language restrictions.
However, this LearnPress add-on is not included in LearnPress Pro Add-ons Bundle and you will have to buy it separately.
In Conclusion: LearnPress add-ons are Essential
Hopefully, you enjoy our LearnPress add-ons with both free and premium options today and get to know more about each add-on to use when you need any feature for your site. The free LearnPress add-ons are the most common choice since you can create the most basic LMS system free of charge.
Read More: LearnPress Review: Features, Benefits, Pricing?
---
Contact us, ThimPress:
Website: https://thimpress.com/
Fanpage: https://www.facebook.com/ThimPress
Youtube: https://www.youtube.com/c/ThimPressDesign
Twitter: https://twitter.com/thimpress