Are you wondering which Membership Plugin for LearnPress?
Paid Memberships Pro plugin is our first recommendation to connect with the famous LMS plugin – LearnPress. It integrates with LearnPress to help you to create and manage subscription levels with ease. Moreover, students can buy their preferred courses individually or even through subscriptions.
To understand more about Paid Memberships Pro and LearnPress. Let's explore our article today!
What is Paid Memberships Pro? – Learnpress Membership
Paid Memberships Pro is the most famous membership plugin available freely on WordPress. It's designed for adding a new source of revenue to your site. Moreover, Paid Memberships Pro is suitable for LMS, online course, premium content, and other content-related sites. So if you use LearnPress Membership as well.
It even lets you manage a thousand members, restrict access for members, create different membership levels with flexible pricing, support multiple payment gateways, and so much more. So that means, after selecting your membership lever, your users have to complete the checkout page to become members of your WordPress site. Depending on their choice, members can access their suitable content. Besides, they can log, check payments & billings, or terminate their accounts right on your WordPress site.
LearnPress & Membership Plugin for Learnpress
If you want a plugin to create, manage, and sell your online courses, you definitely need LearnPress. It's the most popular LMS plugin compared to others. In addition, LearnPress has over 100 thousands downloads on WordPress directory.
To make a course curriculum, you can just drag-n-drop elements to design your lessons and quizzes quickly. No code is required at all. Plus, LearnPress is compatible with BuddyPress and bbPress to create a forum. Hence, students and instructors can discuss lessons and even make friends.
What's more? LearnPress connects with offline payments too. You can access LearnPress documentation for further information. Apart from free features, it's possible to purchase Paid Membership Pro plugin for LearnPress with only $39.99. Other add-ons you can find are certificates, co-instructors, WooCommerce, content dripping, and so on. It's a great tool for creating an education website.
Steps to Create a Membership Site for LearnPress with Paid Memberships Pro – Learnpress vs Paid Memberships Pro
First of all, you have to know how to install both LearnPress vs Paid Memberships Pro plugins to your website. We highly recommend you to the Paid Memberships Pro add on here to have the most advanced features.
After having both plugins installed successfully, now is the time to set up membership pages.
Setup Membership – Paid Membership Pro Integration
In this step, Paid Membership Pro integration is available on your website. So that you should open your WordPress dashboard, visit Memberships -> select Settings -> choose Page Settings and go ahead with the Pages tab. Don't forget to set these pages.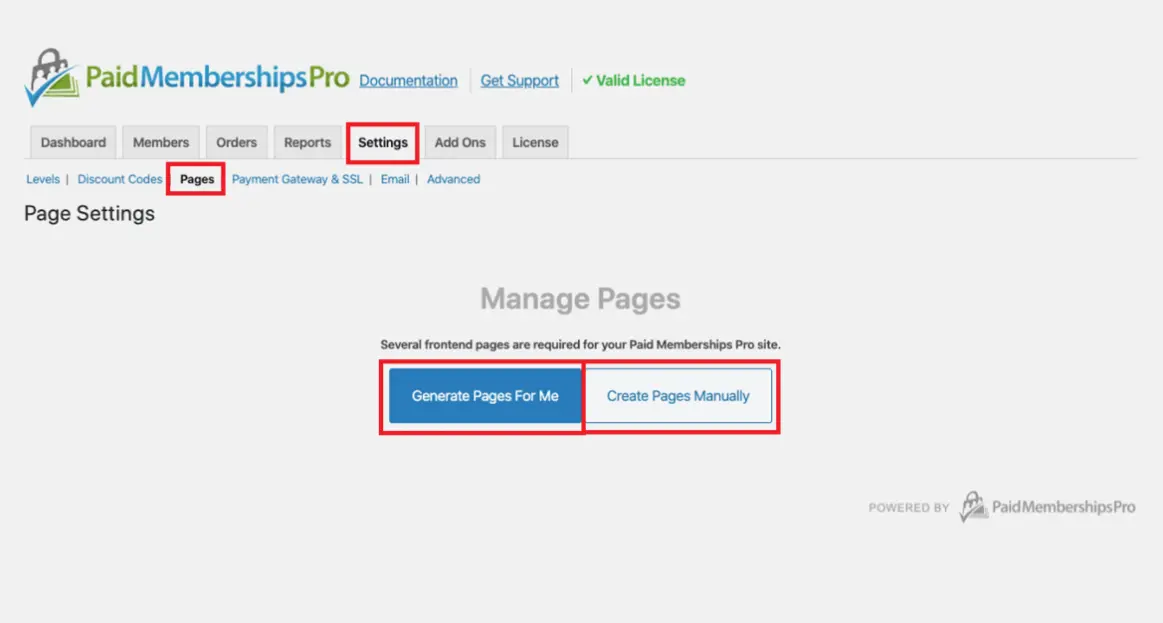 There are 2 options for you to choose from, Generate Pages for Me and Create Pages Manually. You can choose the second option but most people choose the first option. So let's go with the Generate Pages for Me button and Paid Memberships Pro will generate all necessary pages for your membership plans.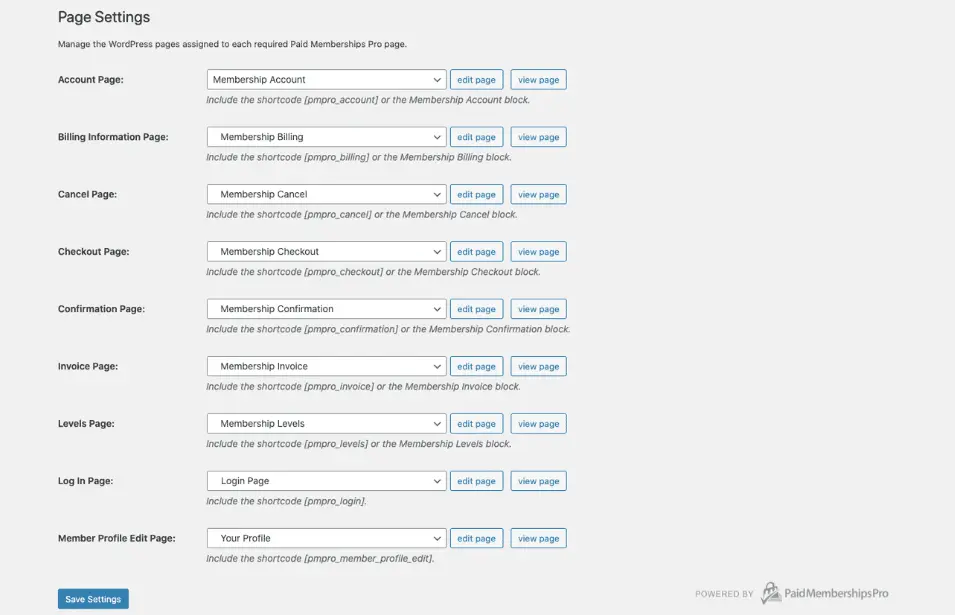 Create Membership Plans – Membership Plugin for Learnpress
After setting up Memberships pages, you can go to Memberships Levels by finding the Membership Plugin for LearnPress on your sidebar.
Then click the "Add a membership level to get started" link and "Add New Level" tab to create a new level or choose the existing level that you plan to change.

After clicking Add New Level, you have to complete the Name, Description, and Confirmation Message.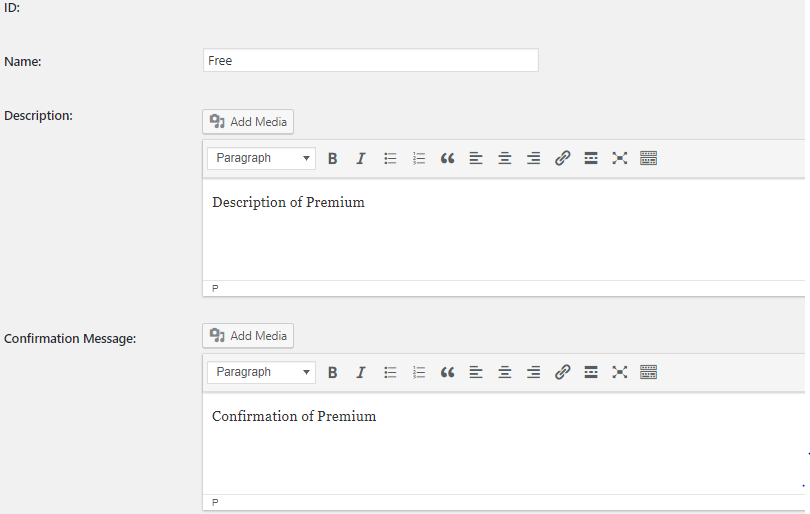 Next, you can find Course Settings by scrolling down your page. Get the courses you want and assign them to that membership level. In particular, you can assign a course to different levels.

Another key point in Billing Details, you might be confused about the amount to fill in. If it's a free plan, you just set the initial payment as $0. But if not, you can set up the initial payment as the amount that your user needs to pay when registration.
If you want your website to have different pricing options, you can select Recurring Subscription. So that users can pay per day, per month, per year, or even trial payment.

In addition, you can go to the Other Settings section to Disable New Signups if you plan to hide this level from the membership levels page and disable registration or setup Membership Expiration.
Next is Categories, however, you don't need to do any action when setting membership plans for your courses. Hence, you can just click the Save Level button.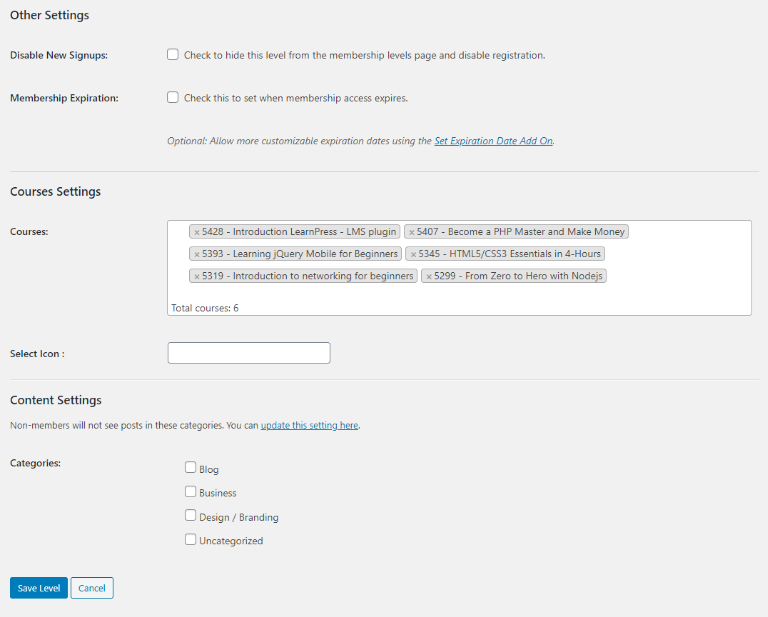 Setting LearnPress Paid Memberships Pro – Learnpress Integration with Membership
If you are using our themes like Eduma, Coaching, IvyPrep, and so on, you don't have to do this step. But if not, you have to install and activate LearnPress Paid Memberships Pro so your LearnPress integration with Membership.
Now, you can go to the dashboard and find LearnPress -> select Settings -> choose Memberships tab.

You should enable the Always Buy The Course Through Membership function. Of course, the Button Buy Course will be disable if you tick Always Buy The Course Through Membership. Plus, go to tick the Update Access Courses When Level Change List Courses.
The Run Mode options give your 3 choices: Auto, Normal, and Background. Auto mode means LearnPress's system will automatically detect all courses on level. If the total courses is more than ten, it will go to Background or Normal mode.
Note when installing – Paid Memberships Pro Learnpress
When using our theme, you should not touch Log In Page part of Paid Memberships Pro LearnPress to avoid any issues while login or register.
Final Thoughts
Hopefully, you can understand and connect Paid Memberships Pro – Membership Plugin for Learnpress successfully to make your website flexible with different levels. You can even watch LearnPress's video tutorial with detailed steps.
Read More: 5 Best WordPress Membership Plugin (Expert-Picked)