Want more Add-ons at lower price? Check LearnPress PRO Bundle or the Theme Bundle.
Two bundles are almost the same, except that LearnPress PRO Bundle has Assignments&Announcement add-on, let you use for up to 03 sites and use the add-ons with any themes.
Visit LearnPress PRO Bundle Compare PRO Bundle vs Theme Bundle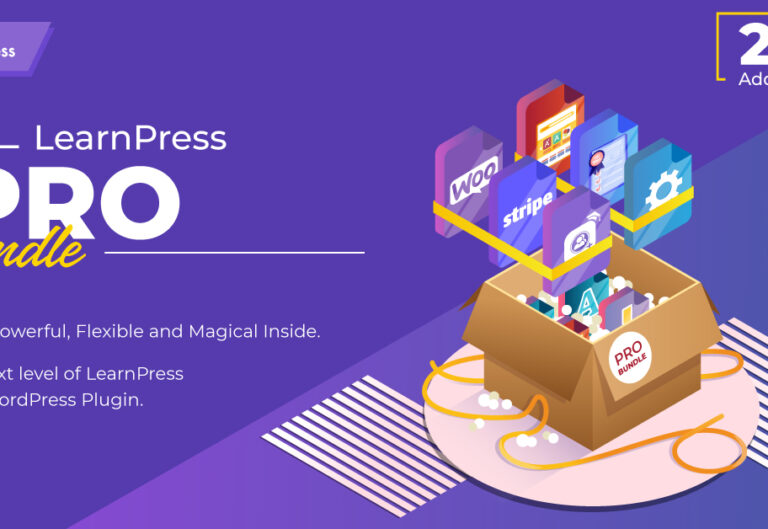 How Announcement Add-on for LearnPress works
1. Enable Announcement for LearnPress courses
When you have new contents, new deals, offers, announcements, or news, updatings, you can use Announcement addon to make stick your news on the Announcement tab. Your students can then login to the course, check the tab and interact with the announcement (reply).
2. Send email announcement to your students
Automatically email the announcement content to your students of the course your new announcements. Spread the words!
How to Create and Setup Announcement for LearnPress with this Add-on
1. Download and Installation
Download and Install
Required Paid Membership Pro plugin. Download it for free on wordpress.org
To download Paid Membership Pro integration, visit 'My Account' on thimpress.com
Click 'Orders' and 'View' your order
Under 'Order Details', download the latest version of the plugin
 Install and activate both Paid Membership Pro plugin and Paid Membership Pro integration as following:
Visit 'WordPress Dashboard > Plugins > Add New'
Click 'Upload Plugin' and choose the plugin zip files that you just downloaded. Click 'Install Now' to start the installation process
After plugin installed successfully, click 'Activate Plugin' and you will be notified that the plugin is activated
The plugin is shown as activated and ready to use


2. Create and send course announcement to your course students
Usage
Visit 'LearnPress > Courses'
Try editing the course you want to publish Announcement

Scroll down until you find Announcement tab under settings
Set up your announcement and hit Post! It will show up on Announcement tab
You can also set this up for multiple courses

3. Setup email for Announcement – notification email
The emails will be using the system email of your hosting to send emails, works well with small amounts of users and mails. However, for large amounts of users, you might need a professional email service to do that for you. If you are not sure how to connect with a professional mail server, follow this tutorial.
First of all, you might want to attach your email service provider to your site, using their corresponding plugin like Sendgrid, MailChimp. In this example, we will use Sendgrid because it's pretty easy to use and it's also what we are using for our servers. It would be the same with MailChimp or other mail service.

Then, please take an API key from your Sendgrid account and attached it to Settings / Sendgrid

You can customize your Announcement email template here: LearnPress / Settings / Emails / Announcement

Here's how your student will see in real life
1. Announcement appears in the course for students
Depends on each theme, you will see the Announcement tab or announcement section. It's where all course's announcement are displayed. Your students can also reply to the announcement.

2. Students will receive the course announcement via email
LearnPress will send an email with the content of the announcement to each enrolled student of the course via the email they used to register on the website. As long as you have configurated the email server correctly, your student can receive the announcement.
Get LearnPress add-ons Bundle

FOR FREE
As we want to encourage Education movements around the world, we will provide LearnPress add-ons Bundle ($300) for Free to any of our customers who purchased one of our Education themes below.
So, quick, go ahead and buy one of these themes for only $59+ and get ~$300 bonus LearnPress premium add-ons. (After you've bought our theme, click here to learn how to download LearnPress Add-ons Bundle)




Already bought our themes?
Request LearnPress Add-ons Bundle Here
Payment and Support
One-time payment
Life-time access to this add-on's latest update
Quality checked by ThimPress
6 months support from us
Please go to our Premium LearnPress Add-on Support Forum for technical support for this add-on.
If you purchased our theme and need help with this add-on, please go to our Theme's Support Forum.