Creating completely unique outcome it's a struggle for every designer from time to time. When it comes to creativity, no matter what is our position in work. We all have those moments when we feel stuck, uninspired and in our heads are just blank pages. No matter how hard we try, the desired idea is just not coming, and we feel stressed-out.
We're going to show you few little tricks (brain hacks) which can help you to change the way you think and behave. It kicks start your brain in more creative mode. You can get tons of new ideas by making little changes in your lifestyle instead of desperate scrolling pages of some best creative designs and looking for inspiration!
1. Lift your mood up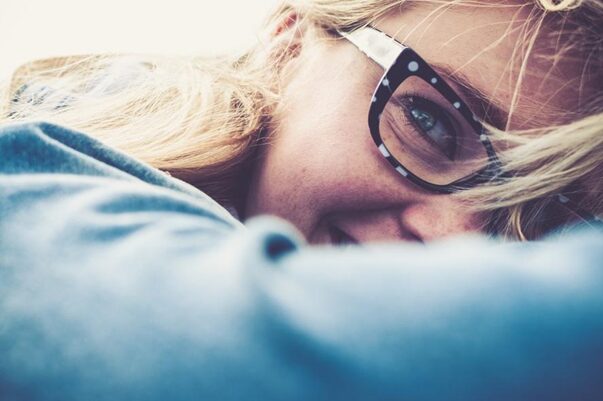 Adam Anderson is a professor of psychology at the University of Toronto. In the interview for ABC News, he said that a happy mood is one of the keys to keeping your creative potential. "Having a positive mood affects your attention — it can broaden your visual field, literally. If you are having difficulty solving a problem, a typical reaction is to get angry. But that can actually make it harder to solve the problem. One prescription is to go out and 'play,' to get yourself in a good mood, and then come back to the problem."
Next time, don't worry and turn off the computer and go out for a nice walk or coffee break. Then come back to your task and finish it.
2. Interact with Creative channels
One great way to be creative is to get along with people who are creative. There are dozens of great channels on the Internet that display arts that are of a whole new creative level, and accessing to these channels nowaday is just a matter of a click. According to cognitive science, just by getting more exposure to the creativity can really have a big impact on the way you think and the way you imagine. The reason behind this theory is that when watching these masterpieces, your brain will start to think about patterns that you never thought of, and you will passively learn and receive the skill. If you are into web development and web design, below are some of our showcases and portfolios made with art that you should take a glance.
3. Approach your task from different perspective
Have you ever heard about Six Thinking Hats method? The technique has brought explicit success to various kinds of business in the corporate world. It's really easy, and the results are immediate.
The trick is to reconceptualize the task in different ways of thinking represented by "six hats". Each "hat" has specific color – thinking role. You and the team members switch "the hats" and come up with new ideas from different perspective. We are more than sure you will be surprised how many fresh solutions you were able to brainstorm.
4. Get rid of physical and environmental distractions
Creative work can be sometimes merciless, especially when you are surrounded by various distractions which stop you from giving full attention to the work process. If you are focused and inspired, we bet you can do more work than in an entire day with mind jumping from one distraction placed in space to another.
The truth is that sometimes it's us who create limits by disorder in which we live/work/exist. Giving yourself proper care, keeping your body healthy and your workspace decluttered will brace your ability to imagine and see things. Pull down the limits which prevent you from creating a quality work.
5. Inspiration from the aces out there
"Good artists copy, great artists steal," said once Pablo Picasso and we can't agree more. It's not a secret that we follow the best from our field to get the inspiration from. We connect with these people mentally through music, books, the way how they see things, and it inspire us. Don't be afraid to look up for the music they like, artists they follow or recommend, articles that dig into their heads.
If you surround yourself with extraordinary art, music, literature, no matter if you copy it from the great heads out there, it will push forward your creativity.
6. Dive into the darkness
As there are people who like to get outdoor to boost their creativity, there is also a group of people who like to turn off the light to turn on their mind. A study published in the Journal of Environmental Psychology in 2013 has shown that dim illumination and priming darkness improve creative performance.
"Both priming darkness and actual dim illumination improved creative performance. The priming studies revealed that the effect could occur outside of people's awareness and independent of differences in visibility. Second, two additional studies tested the underlying mechanism and showed that darkness elicits a feeling of being free from constraints and triggers a risky, explorative processing style. As expected, perceived freedom from constraints mediated the effect of dim illumination on creativity," says the Abstract of study.
7. Put yourself in a constant creative mode
What is the factor that makes the difference between an average designer and inspirational master head? Using the skill of the art. To expand your talent and creativity you have to use it. Paint or draw every day, just for yourself, try something new. Not everything has to be put out there. Just put yourself into a mode that requires making up new solutions and practice your art every day.
Behind every amazing book, you have read tons of notes, dozens of notepads with strikethrough sentences, ideas, and thoughts. Behind masterpieces in galleries are hours of sketching, drafts, concepts, and discarded shapes.
Even those who were born super talented have failed at the beginning but what sets them apart from the others is the unstoppable will to match their visions.
8. Push your limits when you're tired
No, we're not insane to write this as it may sound counterproductive. Ron Friedman, the author of the book The Best Place to Work, explains this paradox: "It's partly because, to be creative, sometimes you need to consider some ideas that don't necessarily feel like they're on track with what you're trying to achieve. And so having all these ideas come into your mind because you're not quite as good at putting them off when you're tired can actually make you more creative."
Creativity is an incomprehensible thing, everybody from the creative industry has an own way how to boost innovative thinking. It's not all or nothing, and simple changes can cause significant effects.
Read more How Apps can Increases the Rate of Business Concentration?