Are you having a website but the loading time & performance is kind of slow? Then you definitely need the best caching plugin for WordPress to speed up your site, boost your traffic, performance & conversions. For example, when you access a website but it takes a few mins to load. Of course, you will exit that site to find better research. Possibly you will never return again.
However, if the website loading time is fast and useful, you will stay longer. To avoid this situation, you have to study which one is the Best WordPress Cache Plugin and it might take your time as well. Hence, let's stay with us and read our topic today then pick one of the 10 best of the best plugins which are tested by our experts.
What is Cache?
Before listing out the 10 best WordPress cache plugins, do you know what "cache" means?
Cache is a place to store data temporarily on a hard disk. So whenever there is a request, it accesses the files quickly and helps to load faster. Without caching, if there is a request, your computer needs time to run some processes before presenting the information.
That can be the reason why WordPress Cache Plugin is on the market now. It helps to skip all the complicated steps to make a copy of the page after completing the first loading and serve to every subsequent user. In addition, there are some factors that impact your website speed. WordPress hosting is an important factor you need to know.
Best WordPress Cache Plugin to Speed up Your Site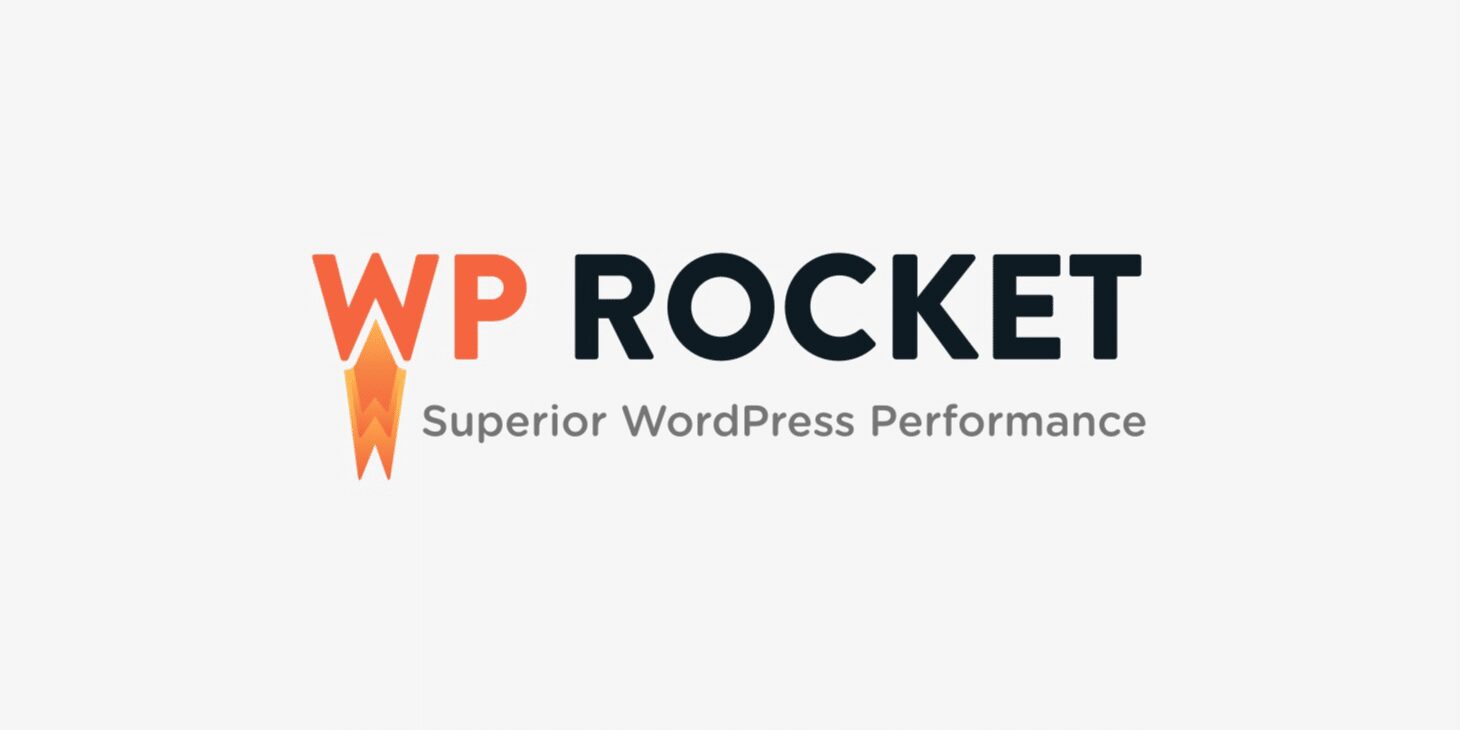 Learn More
WP Rocket is the best cache plugin for WordPress from time to time for speeding up your website with only a few clicks. It is totally easy to use and set up even with no code acknowledged. Beginners or all other levels can still play it. After installing WP Rocket, you can have all the caching settings for web performance such as cache preloading, lazy-loading, CDN ready, or page & browser caching.
What's more, WP Rocket optimizes your code, eliminates render-blocking resources, and improves your Core Web Vitals grades – the performance metrics included in the latest SEO ranking factor. As a result, you'll see an instant improvement in your PageSpeed Insights score, and you'll take the chance to improve your SEO performance, too.
Another feature we have to say here is that this best caching plugin WordPress's compatible with all eCommerce and LMS plugins like LearnPress. Also, you can customize the cache options for multi-languages. The database optimization feature helps to clean your WP database and remove some of the resources being used.
Sadly, WP Rocket does not have a free or trial version, they only offer premium plans. With a single plan ($49), you can receive one year of support as well as the update for only a single website. And the highest plan is infinite ($249), you can have one year of support as well as the update for unlimited sites. However, it's possible to apply for a full refund within 14 days from the time you purchase. Let's make WP Rocket yours today!

Learn More
If you wish to have the best cache plugin WordPress for your site, we highly recommend using the free plugin – W3 Total Cache with over a thousand active installations on WordPress.org. It has all the necessary features even though it's free such as page & poses cache, feed cache, object cache, CSS & JavaScript cache, fragment cache, AMP ready, mobile support and so much more.
This cache plugin for WordPress, in addition, is compatible with some hosting options, for example, shared hosting, dedicated servers, and virtual private servers. To make your online shop faster, the plugin can help with SSL readiness. Together with the media library and CDN integrations, you can optimize images better. It's worth considering lowering your site loading time and improving traffic with user experience!

Learn More
Aside from W3 Total Cache, WP Super Cache is yet another free and open-source caching plugin we should mention here. The plugin is entirely popular with over 2 million installations at the present time. There is no upgrade required version because it provides all powerful features. The plugin creates static HTML files to avoid the processing of heavy and expensive WP PHP scripts. These static HTML files can serve up to 99% of visitors.
Also, there are 3 caching modes to serve cached files and choose from for all levels as its name suggests: Expert, simple, and WP-cache caching. Furthermore, this cache plugin for WordPress offers the recommended settings option for you so you will know and follow it to lower your site loading time. This includes simple caching, gzip compression, rebuild caching, CDN support, homepage checks, and doesn't cache pages for users who know it.
By using the process of garbage collecting, it will remove all the old files from the cache to reduce the slow down of your site in the caching process. Given these points, WP Super Cache is the best WordPress caching plugin ever.

Learn More
Cache Enabler is the best caching plugin for WordPress, especially, it is a free, efficient, and fast tool as well. It supports WebP to convert the images to WebP by using the WordPress Image Optimizer plugin – Optimus. In particular, Cache Enabler is the easiest one to use and set up to fit all the levels. To see the real cache size, you can open to view right on your WordPress admin dashboard.
Then there are 3 ways to clear the cache: Manual, auto, or WP-CLI ways Other features of this free plugin are Gzip pre-compression, magnification of HTML, multisite network support, and so much more. Since this best caching plugin WordPress works well with almost every third-party plugin, Autoptimize is one of those plugins to inject CSS into the page head. Let's check out Cache Enabler!

Learn More
Unlike the above plugins, Comet Cache provides a free and premium version for you to choose and it is considered the best caching plugin for WordPress. This Comet Cache plugin allows you to set up the caching in a few minutes, 2 mins exactly. It's possible to cache on posts/pages/categories, or even tags. Multisite networks, even translation-ready, GZIP compression, login user caching, mobile-adaptive mode, and so much more are available.
With the premium plan, you can choose an unlimited site support plan ($139), single site ($39), or 3 sites ($99) to add more pro features aside from the automatic cache-clearing functionality. As shown above, most of the important and necessary features are included in this best caching plugin WordPress free version so you do not really need to upgrade to the premium version.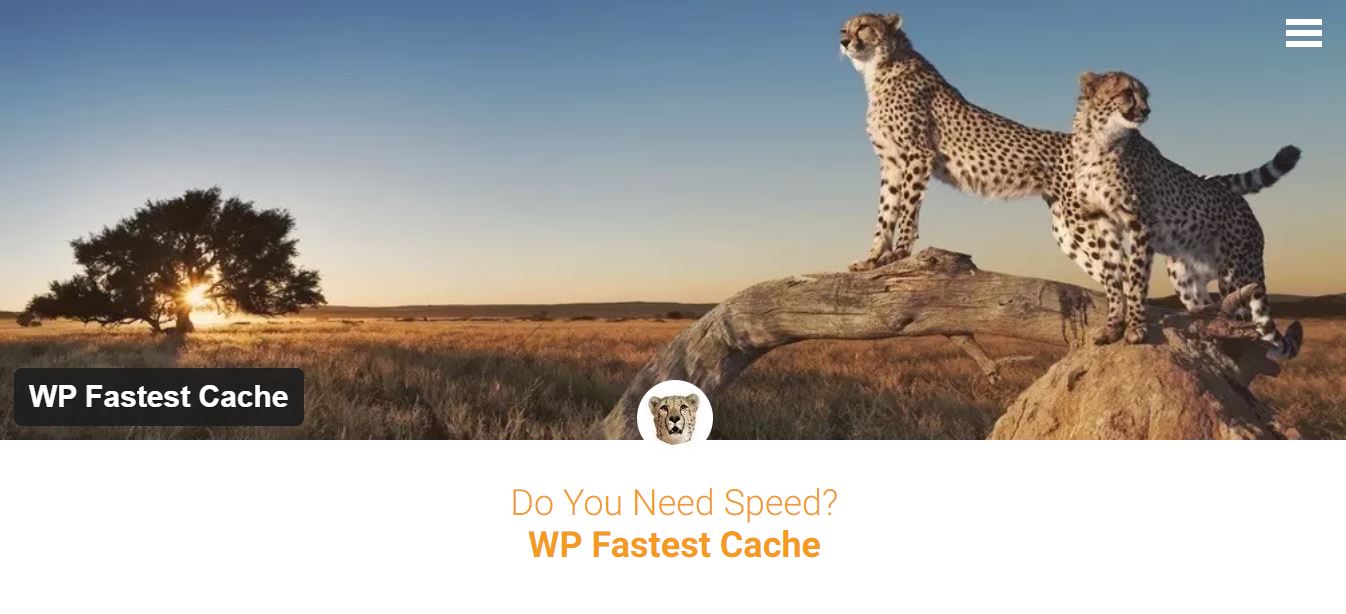 Learn More
WP Fastest Cache is another best WordPress cache plugins with over one million active installs. You can freely download it on WordPress.org or purchase its premium version. In particular, this plugin has a simple interface so everyone can easily use it with customization options. Using WP Fastest Cache, you can minify JavaScript files, HTML Plus, and CSS Plus. You can even set up Gzip compression in your dashboard with a click.
What's more? The browser caching feature is another key point of the plugin to reduce the loading times for repeat visitors. Moreover, this cache plugin for WordPress offers cache preloading to build the cache automatically without waiting for a visit. There is a cache option for enabling/ disabling mobile devices and even logged-in users.

Learn More
Hummingbird is our next option for the best cache plugin WordPress. Similarly, the plugin offers necessary caching features for your need to speed up a site like CSS & JS minification, lazy loading images, browser cache, text compression, and deferring unused CSS.
In addition, Hummingbird will help you to scan your website and fix files to speed up it with a click. So that your site will have faster page loading, better rankings, and a great PageSpeed score. Of course, the plugin includes GZIP Compression as well. The Hummingbird premium version is also available with advanced features, like automated scanning, uptime and server response time monitoring, Cloudflare integration, and more.

Learn More
LiteSpeed Cache, as its name suggests, is a lightweight and ultra-fast cache plugin that you can install quickly in the WordPress directory. With +3 million active installs, LiteSpeed Cache is the most famous tool on the market now. It's minification support and CSS & JS file combination. It includes server-level cache, lazy loading images, and image optimization as well to speed up your site.
In addition, LiteSpeed Cache works well with multisite and integrates with major plugins like WooCommerce, Yoast SEO, and more. You can find ClassicPress compatibility in the plugin too. Is it enough for a free caching one? Get this best WordPress cache plugin today.
Yoast SEO was mentioned, if you want a detailed comparison between Yoast SEO and Rank Math, please read Rank Math vs Yoast SEO

Learn More
Together with the best WordPress caching plugins collection, we can not miss Hyper Cache. It's purely PHP and works well on all blogs without requiring complex configuration.
Plus, Hyper Cache is CDN integration for better website performance. You can also use caches for desktop and mobile users separately. Other key features include fast loading speed, comments-aware, auto clean, bbPress compatibility, and more.

Learn More
WP-Optimize is our last option today. It's considered the best WordPress cache plugin with a million active downloads on WordPress.org. It lets you cache your pages quickly, clean & optimize the database, and compress your images. Some of the features to cache your site with the plugin like Gzip compression, browser caching, cache preloading functionality, device-specific cache, and more.
Get WP-Optimize today.
Final Thoughts
We have shared all WordPress free and premium plugins that you can use to speed up your website and improve performance. To this end, you might have an idea to pick the Best WordPress Cache Plugin in our collection today.
Read More: 8 Best CDN Providers to Speed up Your Website
---
Contact us, ThimPress:
Website: https://thimpress.com/
Fanpage: https://www.facebook.com/ThimPress
Youtube: https://www.youtube.com/c/ThimPressDesign
Twitter: https://twitter.com/thimpress