Magento is a popular and powerful eCommerce platform that helps businesses set up and run their online stores. It has many features and tools that make it easy to sell products and manage your store.
However, Magento is constantly changing and improving, so you need to keep up with the latest trends to stay ahead of the competition and meet your customers' expectations.
This blog post will discuss some of the most important and exciting Magento development trends that you should know about and use in your Magento store.
Whether you want to make your store easier to use, sell more products, or make it work faster, these Magento development trends can help you reach your goals and grow your business.
Magento PWAs – Magento 2 Development Trends
Progressive Web Applications (PWAs) are revolutionizing the Magento eCommerce experience by bridging the gap between traditional web apps and native mobile applications. Magento PWA Studio is a tool that allows Magento developers to create PWAs for their online stores using modern web technologies.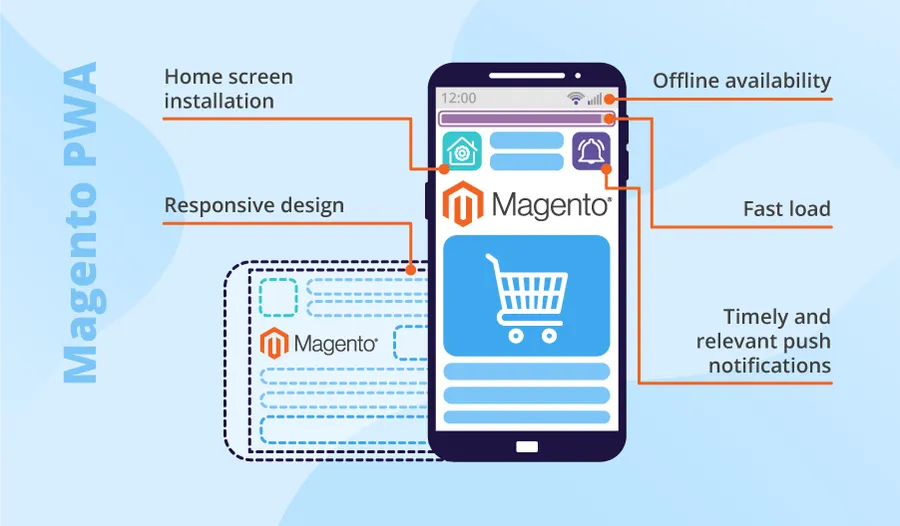 They offer a seamless and native-like mobile experience, enabling businesses to deliver exceptional user experiences and enhance customer engagement.
PWAs are built using web technologies and can be installed on a mobile device's home screen, allowing them to function even when the device is offline.
This offline functionality ensures that customers can always access your store and browse products, even without an internet connection.
PWAs also excel in terms of performance, providing faster loading times, smooth navigation, and a responsive user experience.
Magento has embraced PWAs, providing developers with the tools and resources to build PWA-based Magento stores. It's among the hottest Magento 2 development trends now.
Integrating PWAs into your Magento store can yield numerous benefits, including:
Enhanced user experience
Improved performance
Increased conversions
Enhanced customer engagement
Improved search engine rankings
Headless Commerce – Magento Development Trends
Magento headless commerce is emerging as a significant part of Magento development trends, offering businesses greater flexibility and control over their eCommerce experiences.
In this approach, the front-end presentation layer is decoupled from the back-end commerce functionality, enabling independent development and customization of each component.
This separation allows businesses to tailor their storefronts to specific touchpoints, such as mobile apps, social media platforms, and voice assistants, without disrupting their core commerce operations.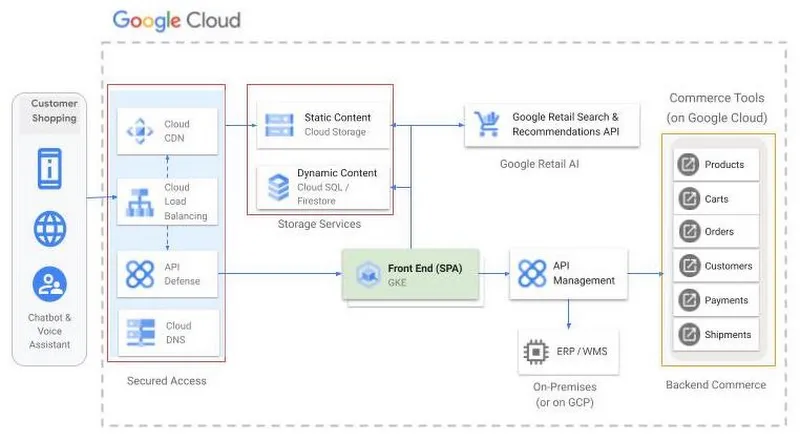 Headless commerce empowers brands to craft unique and engaging customer experiences that align with their brand identity and cater to diverse customer preferences.
By leveraging APIs to communicate between the front-end and back-end systems, businesses can seamlessly integrate their eCommerce platform with various content management systems, payment gateways, and third-party services, fostering a cohesive and personalized shopping experience.
Moreover, headless commerce architecture introduces greater agility and innovation into eCommerce development.
With the front-end and back-end separated, businesses can experiment with different front-end technologies and designs without affecting the underlying commerce engine.
This flexibility allows for faster prototyping, testing, and implementation of new features, enabling businesses to adapt quickly to changing market trends and customer demands.
AI and ML – Magento Artificial Intelligence
Artificial Intelligence (AI) and Machine Learning (ML) enable Magento store owners to harness the power of data to personalize customer experiences, optimize website design, and make data-driven decisions.
By analyzing customer behavior, purchase history, and product preferences, AI and ML can provide personalized product recommendations, targeted marketing campaigns, and tailored customer service interactions.
This personalized approach enhances customer satisfaction, increases engagement, and ultimately drives sales.
Magento artificial intelligence and machine learning also play a crucial role in optimizing website design and product catalogs.
AI algorithms can analyze user interactions to identify areas for improvement, such as page layouts, navigation menus, and product placement.
This data-driven approach ensures that the website is designed for maximum user experience and conversion rates.
In addition to personalization and optimization, AI and ML can also predict customer behavior, preferences, and needs. So Magento store owners can anticipate customer demand, adjust pricing strategies, and optimize inventory management.
By understanding customer trends, store owners can proactively address customer needs and stay ahead of the competition.
AR and VR Integration
Augmented Reality (AR) and Virtual Reality (VR) are the next Magento development trends that you should include in your online store.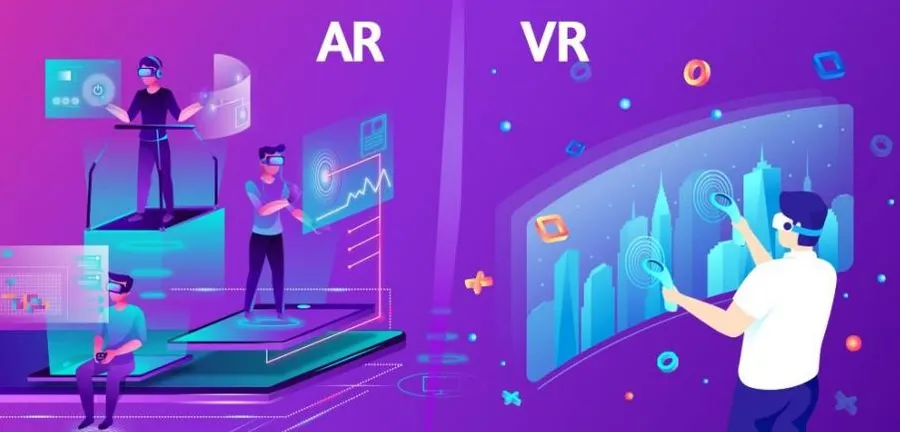 AR seamlessly integrates digital elements into the real world, allowing customers to visualize products in their environment. With AR, customers can place furniture in their homes, try on makeup virtually, and interact with products in a hands-on manner.
VR takes customers on a fully immersive journey into virtual environments. Customers can explore virtual showrooms, interact with products in 3D, and even experience virtual product demonstrations.
AR and VR are transforming Magento stores into interactive destinations, fostering customer engagement, enhancing product understanding, and boosting sales.
Voice Commerce Extensions
Voice commerce is making online shopping easier than ever. Customers can now use voice assistants like Alexa, Siri, and Google Assistant to search for products, browse through categories, and even place orders.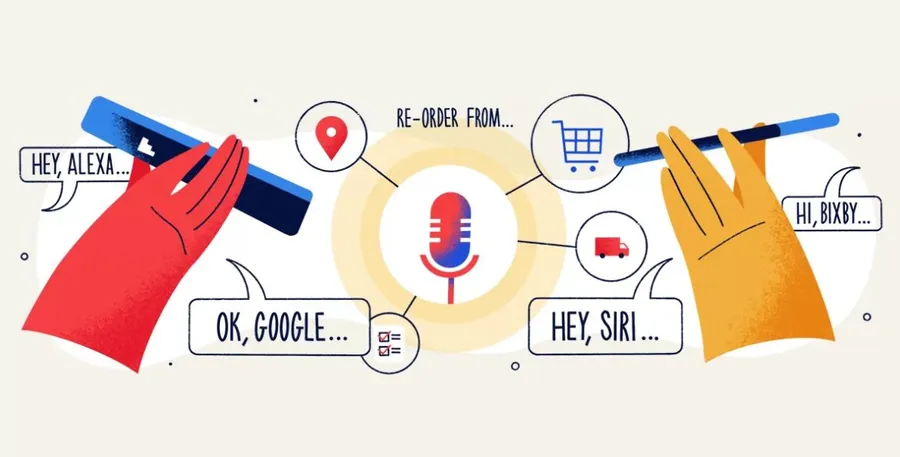 This hands-free approach makes shopping more convenient, accessible, and natural, especially for busy individuals or those with limited mobility.
Magento store owners can take advantage of voice commerce by integrating extensions into their websites. So customers can use voice commands to search for products, navigate through the store, and place orders to appeal to a wider audience and boost sales.
Social Commerce
Magento development trends have highlighted the emergence of social commerce as a powerful trend, providing Magento store owners with the means to tap into the vast potential of social media engagement.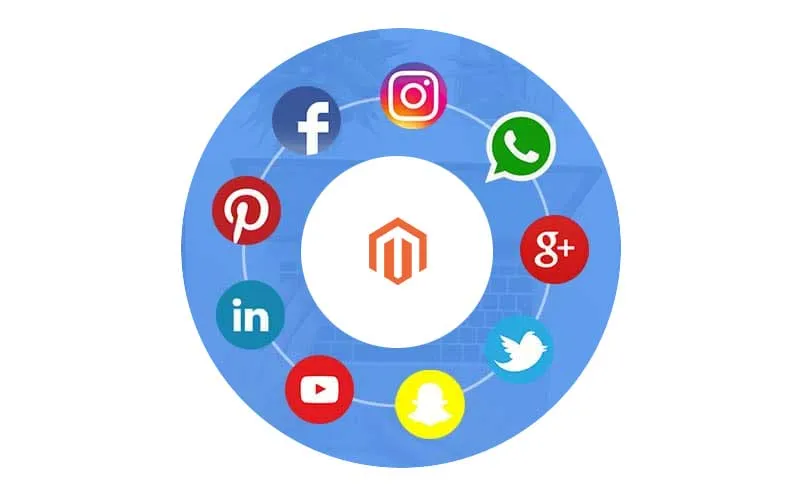 With the help of social commerce extensions, Magento store owners can effectively transform their social media presence into a dynamic marketplace.
Integration of their eCommerce store with social media accounts enables them to showcase products directly on platforms like Facebook, Instagram, and Pinterest.
Shoppable posts, stories, and ads then become influential tools for driving traffic to their online store and generating sales.
This trend not only offers a multitude of benefits for Magento store owners, such as reaching a wider audience and enhancing brand awareness, but also allows them to leverage social media interactions to gather valuable customer insights and preferences.
Sustainability and Green eCommerce
Sustainability and green eCommerce are the top Magento development trends for adopting eco-friendly practices and policies in eCommerce businesses.
This can include reducing carbon footprints using renewable energy sources, minimizing packaging waste, offering green products, and supporting social causes.
Sustainability and green eCommerce can help Magento store owners attract environmentally conscious customers, enhance their brand reputation, and contribute to global efforts to combat climate change.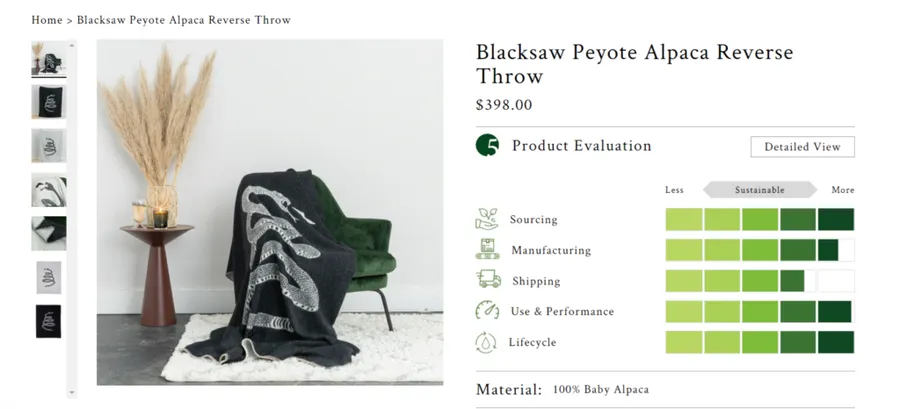 Here are some examples of how Magento store owners can implement sustainability and green eCommerce practices:
Use eco-friendly packaging materials, such as recycled cardboard and compostable mailers.
Offer carbon offsetting options at checkout, allowing customers to neutralize the environmental impact of their purchase.
Partner with sustainable brands and sell products that are made from recycled or organic materials.
Donate a portion of the proceeds from sales to environmental charities or organizations.
These practices can help Magento store owners prove their sustainability commitment and win over environmentally aware customers.
Furthermore, sustainability and green eCommerce can also help businesses save money and improve their public image.
Final Thoughts
The Magento development landscape is constantly evolving, with new trends emerging all the time. Magento store owners who are not keeping up with the latest trends are at risk of falling behind. By adopting the latest Magento development trends, store owners can enhance their websites, improve the customer experience, and boost sales.
Don't forget to check out Claue from ArrowTheme! Claue is a beautiful and responsive Magento theme that will make your store look great on all devices, including smartphones and tablets.
Read More: Don't Let These 8 Common Magento 2 SEO Mistakes Cost You Sales
---
Contact us, ThimPress:
Website: https://thimpress.com/
Fanpage: https://www.facebook.com/ThimPress
Youtube: https://www.youtube.com/c/ThimPressDesign
Twitter: https://twitter.com/thimpress