Have you ever been curious about the Shopify theme that was utilized to create a particular online store with Shopify? What Shopify theme is it? How do I find out what Shopify theme a website uses? You are not alone. On a daily basis, thousands of people attempt to detect website themes on various types of website systems. This is no exception. Now that we have a Shopify Detector, all you have to do is enter the URL of a site you have visited. And we will tell you what theme was utilized to create it.
We mostly see a fascinating Shopify store and want to know how it was built as designers, web developers, Amazon or eBay sellers, drop shippers, internet marketers, or anyone else in the industry. You no longer need to ask which theme was utilized to create a specific online store with Shopify thanks to our unique tool. All you have to do is find a store that you really like, go to the "What Shopify Theme" tool, and enter the site's URL. Then, we will tell you which theme that site uses. Therefore, you can buy it and build your own Shopify eCommerce store.
Why Shopify is so Popular?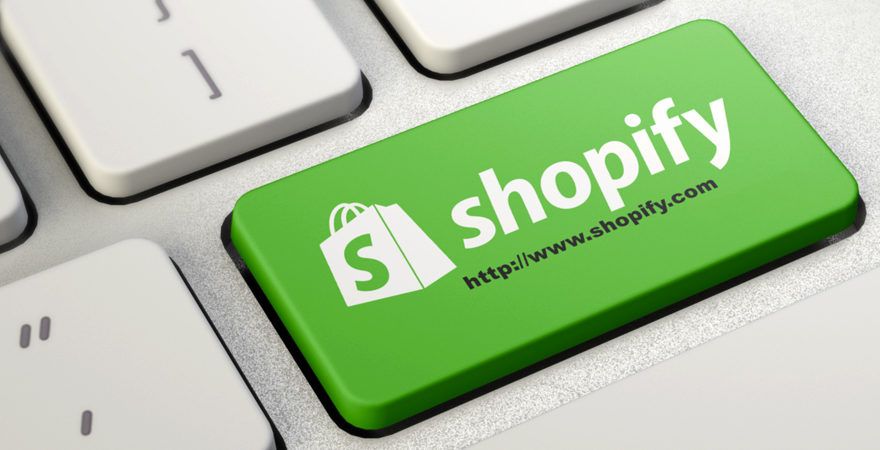 As time passes, the need for a device that can detect components used on websites becomes increasingly important. With the rate at which the web world is evolving, it appears that every other day there is some new tool, new style type, new design type, and so on. The simple existence of such a location emphasizes the fact that even web developers and designers don't always know what they're looking at and, more often than not, don't know what they're looking at.
A client may ask a web designer to build or design something similar to another site. When they are unsure what they are looking at, detectors like this one come into play in full force. If a client requests a website that is very similar to another site he has seen, you, as a designer or developer, have a few options. The first option would be to recreate the site from scratch. The second option is to download and set up a similar theme and customize it to your specific needs. Wouldn't that be far more useful?
What is Shopify?
Shopify is a full-service commerce tool that enables you to launch, develop, and run a company. This platform combines the whole of your business's transactions onto a specific platform. Merchants can use Shopify to create and customize a website store and promote it in a variety of places, including mobile, web, pop-up shops, in-person, and brick-and-mortar locations, as well as across multiple channels that include social media and digital marketplaces.
Shopify is entirely virtualized and hosted, so you can connect to it from any connected-enabled device, and we will handle all app and web service upgrades and maintenance for you. This enables you to access and manage your company from any location with an internet connection.
A commerce company requires a variety of tools on any given day to manage products, shipping, inventory, and payments. And they spend a lot of time and money connecting disparate systems and data. Shopify assembles those technologies and makes sure you can quickly access and incorporate any additional business tools you require to make this platform function for your company.
The Benefits Of Shopify
Shopify provides assistance to the entire eCommerce community. Online, offline, and all points in between, We have the most diverse group of entrepreneurs, merchants, developers, and partners.
Shopify is a global company. We help entrepreneurs all over the world build, connect, and innovate their businesses. With merchants in over 175 countries, we provide entrepreneurs around the world with the platform, building blocks, and tools they need to succeed in business.
This platform encourages artistic expression. We believe that there should be more distinct voices, stories, and experiences, not fewer. Therefore, we designed our product with maximum extensibility, flexibility, and expression.
Shopify is the most comprehensive commerce platform right out of the box.
This eCommerce platform not only centralizes entire commerce businesses, but it also provides access to the most comprehensive set of commerce ecosystem integrations built on a shared technical framework. This level of integration and access ensures that we have a wide range of themes, apps, channels, surfaces, products, and experiences to choose from.
This platform eliminates unnecessary complexity. We understand that the world is not set up for independent businesses to start, scale, and succeed. That is why we make it as simple and easy as possible for entrepreneurs to gain access to growth tools.
Shopify is designed to grow with you. You will never lack access to technology and features to build your business, regardless of your technical maturity, growth, size, complexity, or location, and you will never outgrow this platform as your needs change, scale, or evolve.
What is the Theme of Shopify?
You're not alone if you're having difficulty deciding on the best theme for the company. As a new shopkeeper, you may feel pressed to choose the ideal theme right away. If your store is rapidly expanding, you may be eager to switch to a theme that will better support your business.
However, selecting what Shopify theme is suitable is not a long-term commitment. You can test a theme and then change it if it does not match your branding. You can even try out several themes before purchasing one via the Shopify Theme Store. More importantly, you can always add custom elements and features to your theme to make your store feel exactly the way you want it to.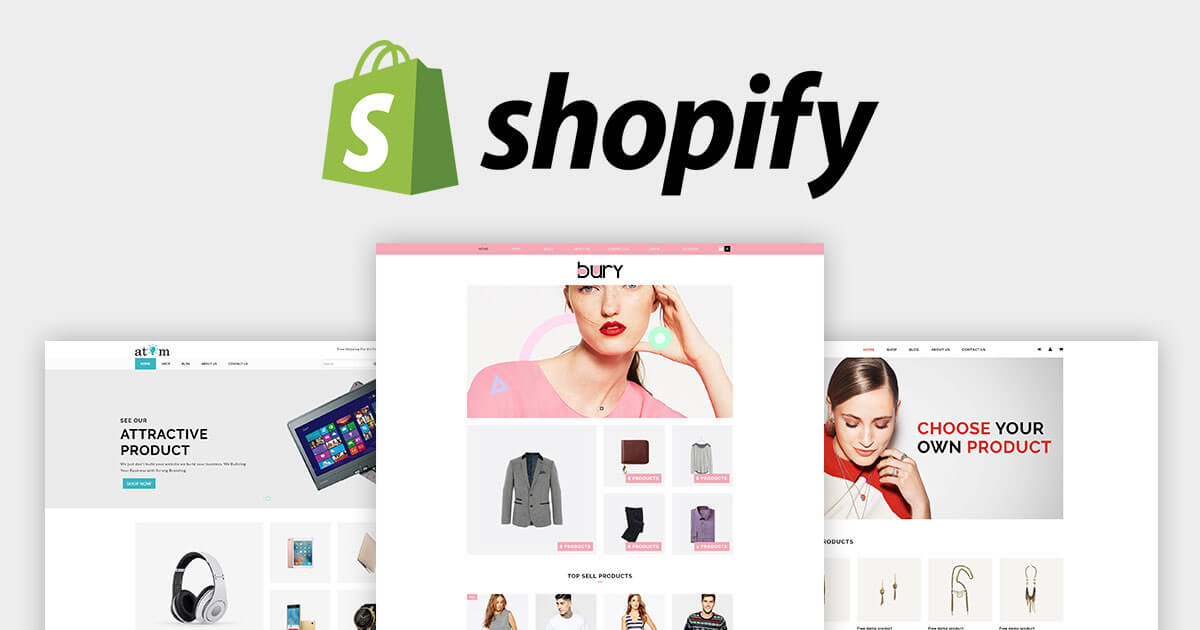 A Shopify theme is a template that determines the appearance of your online store. Different themes can have different layouts and styles, providing visitors with a variety of experiences. A theme not just to improves the appearance of your store, it also expresses emotions that can convince potential customers to purchase.
For instance, if you sell high-tech products, you would like to have your store appear energetic and modern. If you are selling spa products, you will most likely want to have a relaxed and luxurious appearance. The theme is an important component of your brand.
You need to install what Shopify theme that is suitable immediately after signing up for a free trial, and there is no need to acquire a paid plan just yet.
You can use the theme editor to customize the theme. If it doesn't have the desired change or setting, you can edit the theme's source code. The best thing about the theme is that you can change or switch it without affecting other parts of your store, which is why you should experiment with different styles for your store's theme to see what Shopify theme works best for you.
Where Can I Find Shopify Themes?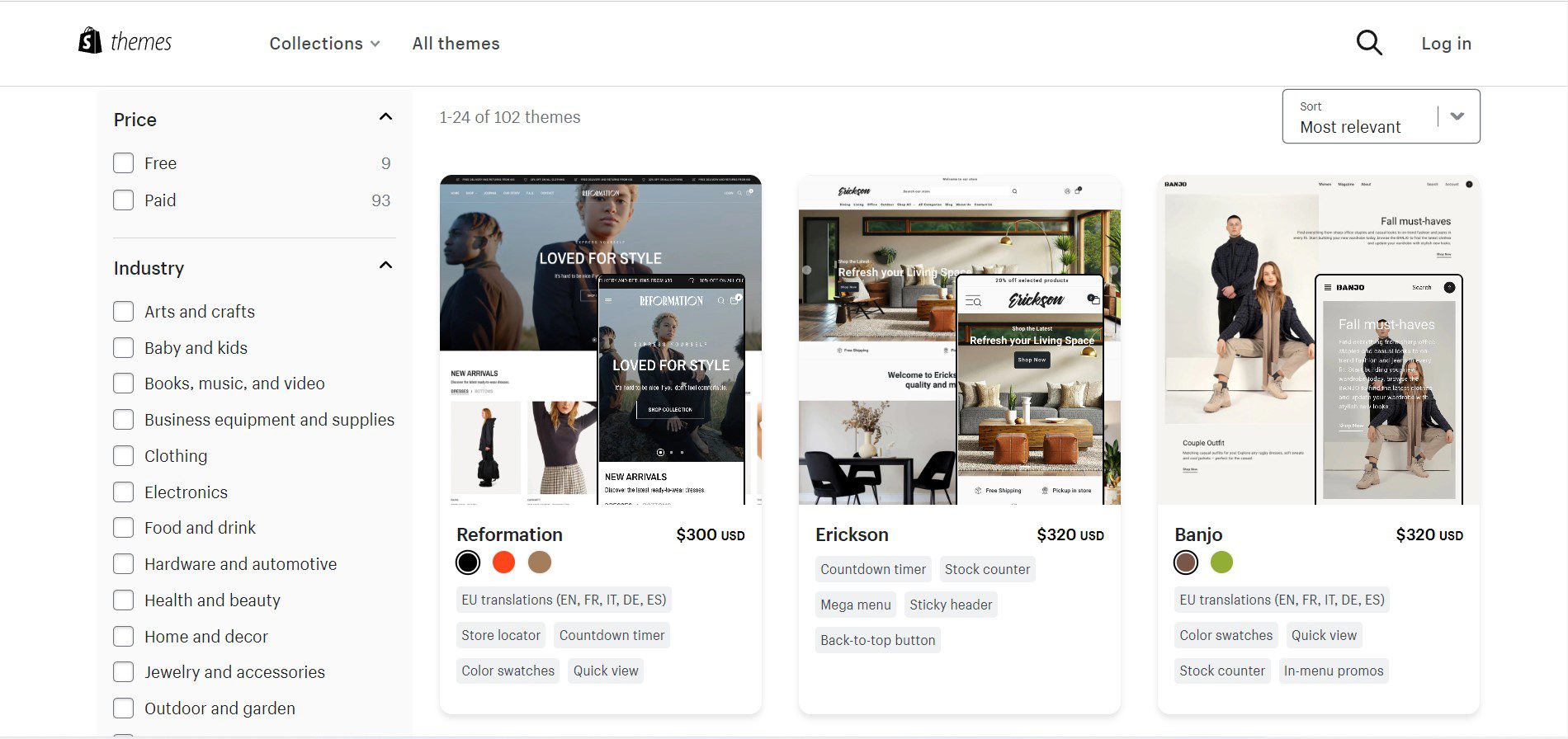 You can download themes as a Shopify merchant from Shopify Theme Store or a 3rd marketplace (like 99 Shopify, Themeforest, and TemplateMonster). You have the option of using a free Shopify theme or purchasing a paid theme. Another choice is to design your own theme from scratch—or to use an intelligent, no-code tool like Page Builder to develop a custom theme.
What Are The Differences Between Free And Paid Shopify Themes?
There are some key differences to consider when comparing free vs. paid Shopify themes.
What Shopify theme for free is it?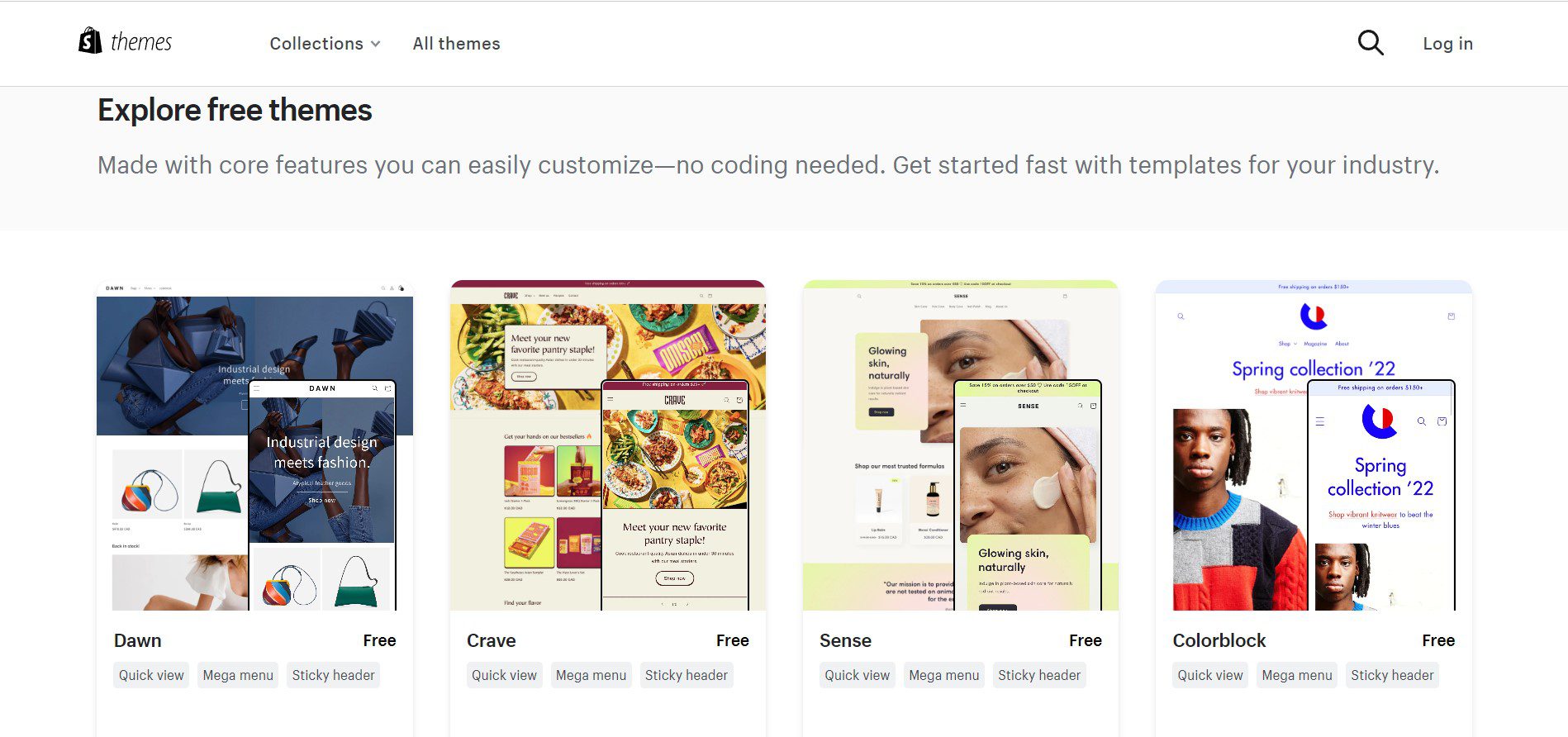 The good news is that there are many best free Shopify themes available for anyone building a store on a budget. These are excellent choices for new stores that haven't yet refined their branding and for new business owners who are just with this platform.
However, limiting yourself to free themes means you won't have many options. Furthermore, free themes may not provide the same features or functionality as paid themes. Having said that, there are a plethora of excellent free themes available.
What Shopify Theme For Sale Is It?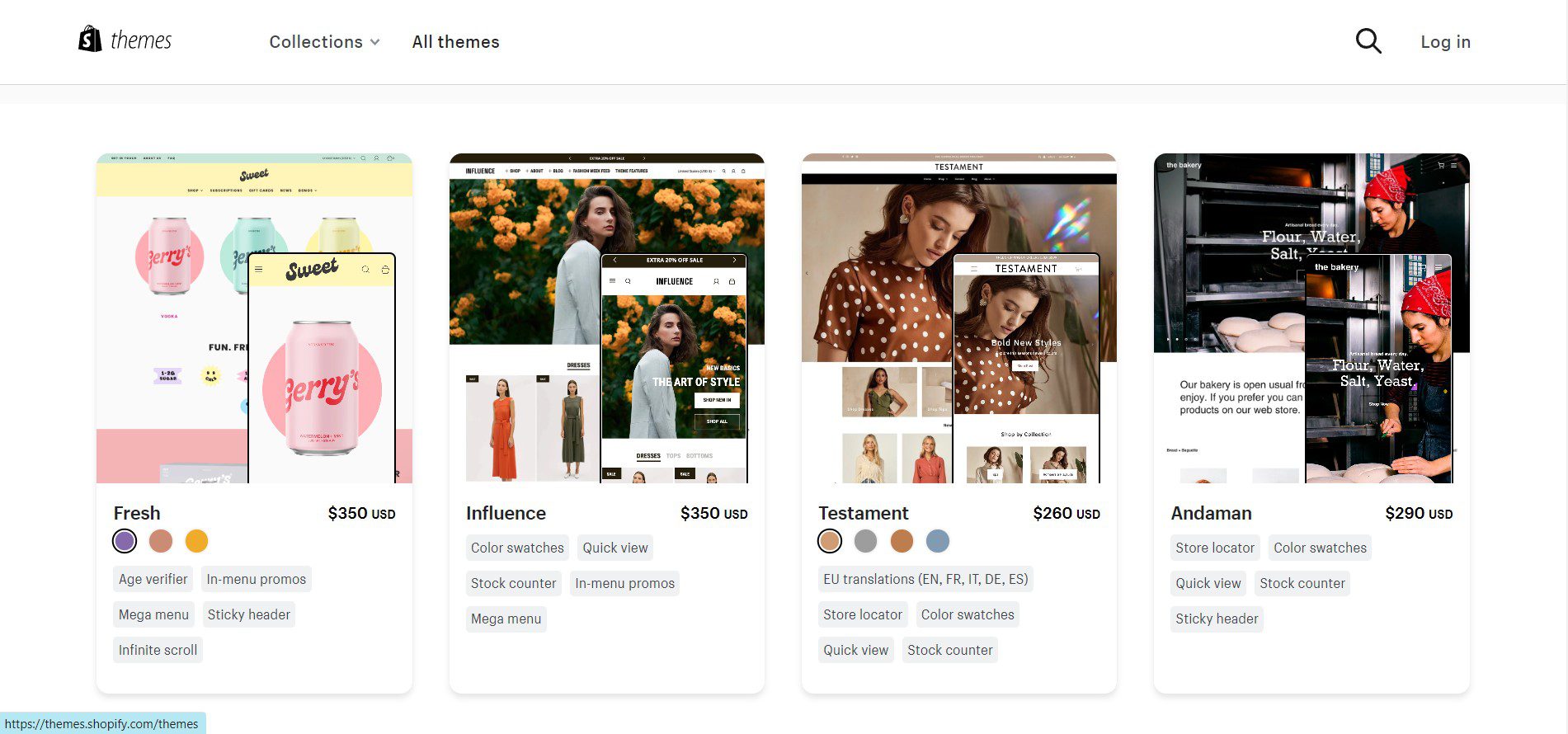 Paid themes could either refer to ready-made layouts (much like premium themes found just on Shopify Theme Store) or perhaps a unique theme created especially for your store. Third-party developers create and support many paid themes.
For $100–$280 USD, you can download a variety of premium best Shopify themes from the Shopify Theme Store. These themes typically provide more features and functionality than free themes, allowing you to preview numerous premium themes before making a purchase decision.
What Are The Limitations Of A Prebuilt Shopify Theme?
Even the best prebuilt Shopify themes have flaws. If you intend to use a pre-built Shopify theme, keep the following points in mind:
A pre-built Shopify theme may not accurately represent your brand. Your online store's design and aesthetic should reflect your company's identity, but so many preconfigured themes are made to work with a wide range of establishments. Prebuilt Shopify themes frequently require customization to be fit for your store.
Prebuilt themes create challenges to differentiate yourself from competitors. When you use a famous theme, you risk having a generic-looking store. This is especially troublesome if your competitors are using identical templates with no customization.
Prebuilt themes restrict your ability to be creative. Finding a well-before theme that matches your store's vision can be difficult. When you want to do something really innovative with your store, you frequently need to use a theme that was specially created for you or a tool that enables you to add custom functions on top of your theme.
You can alter your Shopify theme to assist your desired aesthetic and user experience to get the best results and increase conversions. Have you ever been interested in a store experience and wondered what Shopify theme was used?
Best Preimum Shopify Themes
Storepify – Minimal Multipurpose Shopify Theme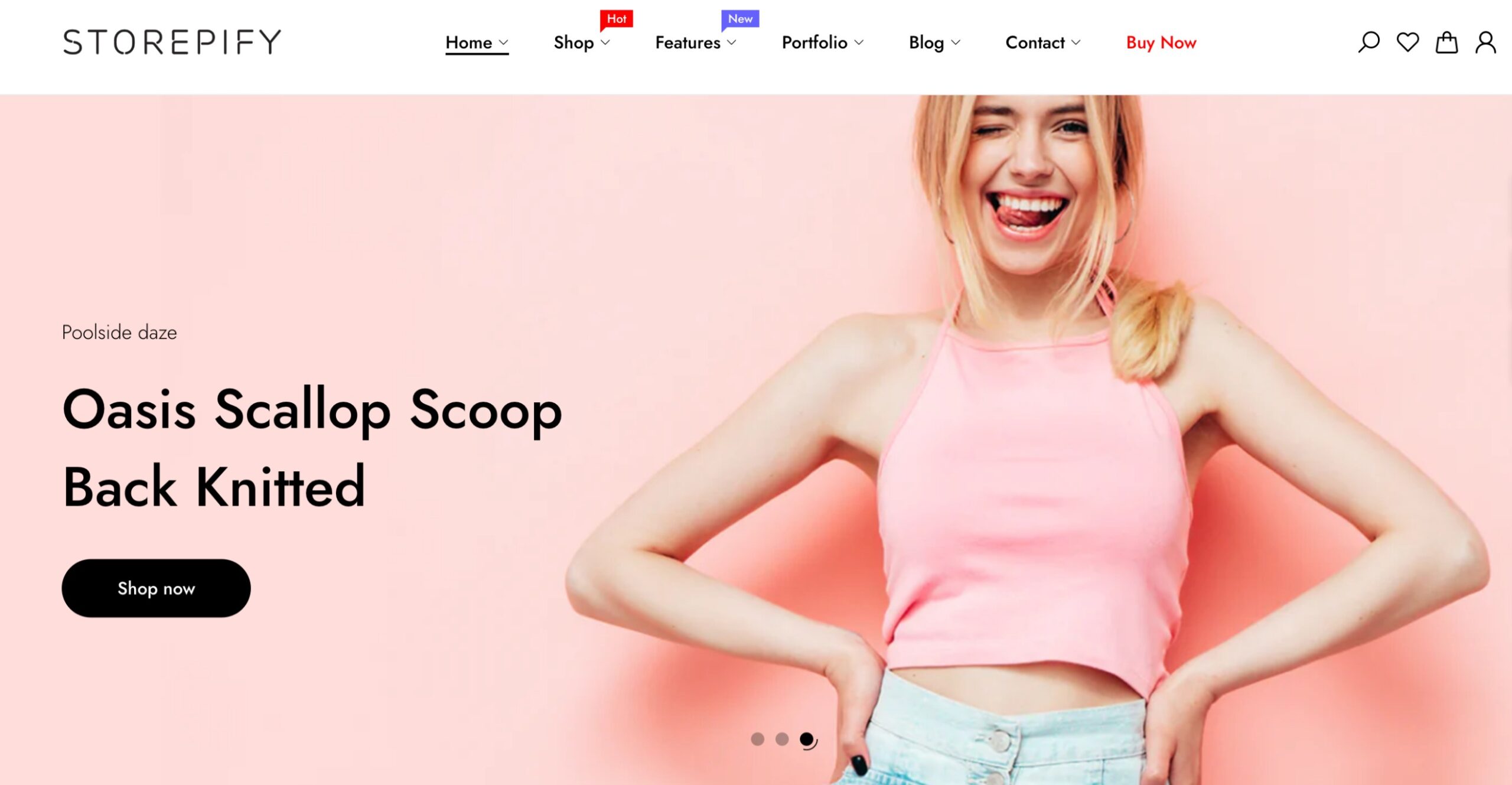 Download
Demo
Storepify introduces a brand-new Minimal Multipurpose Shopify Theme that will immediately impress your customers. The distinctive design allows your online store to easily attract potential customers and become a favorite destination in the eCommerce World.
Storepify already has powerful tools integrated, and everything is ready for you to show your products with a one-click import demo. Page speed, UIUX, and mobile layout are all carefully optimized, so you won't have to pay for website optimization services.
Storepify is a Minimal Multipurpose Shopify Theme with 15+ fabulous demos to help you easily create your dream online store.
Highlight features:
30+ ultimate designs.
90+ beautiful elements.
25+ advanced featured.
35+ compatible advanced apps.
Ella – Multipurpose Shopify Theme OS 2.0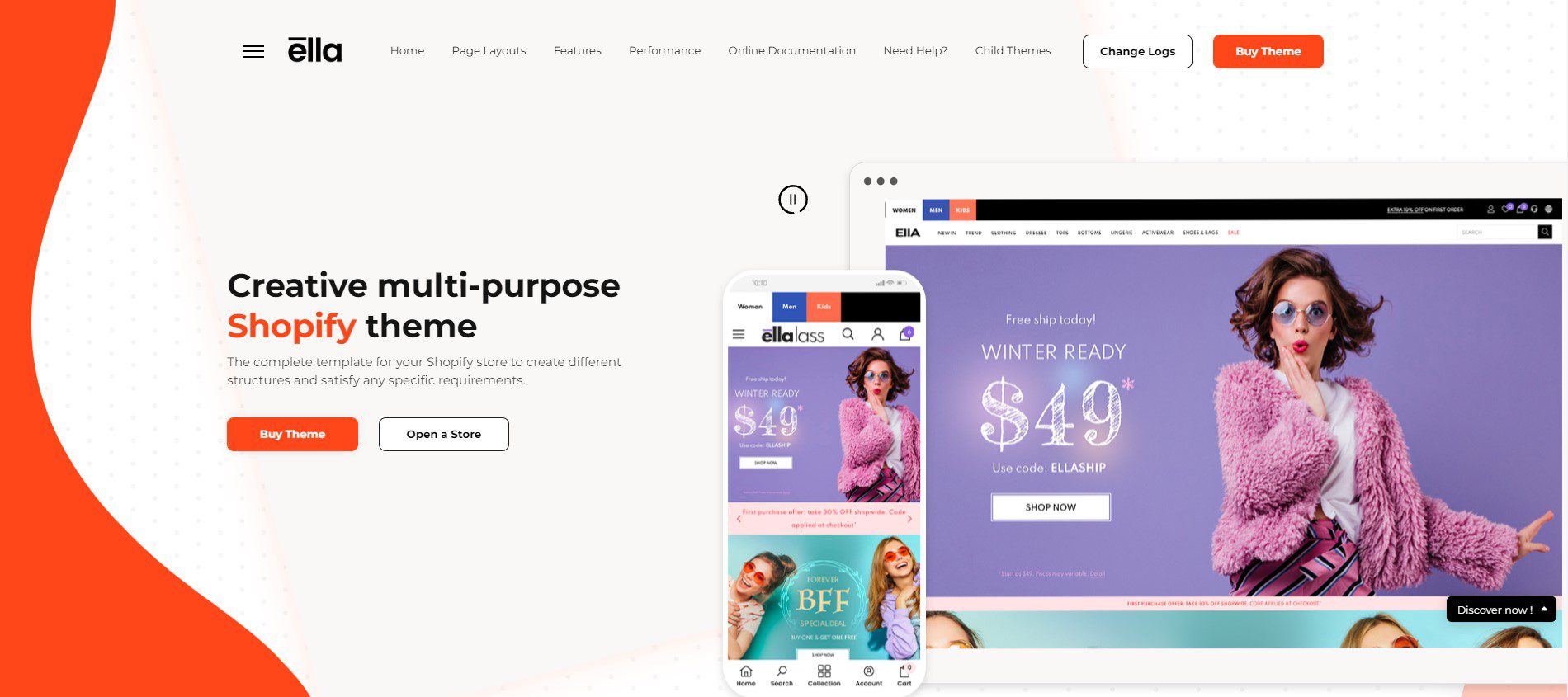 Download
Demo
Ella is the first name on the list of the best themes. It is the best-selling item on Themeforest, which creates awesome themes for BigCommerce, Shopify, and Magento.
Ella has a solid track record as a frictional pressure Shopify theme with excellent UI/UX and a mobile-friendly layout. This Shopify theme provides store owners with a plethora of well-designed, responsive, and appealing templates.
Highlights include:
a drop-down menu Shopping cart: When your customers click on the cart icon, the shopping cart block will appear. As a result, they can easily view their shopping cart status on any page they want without having to navigate to another.
New monthly themes: In furthermore to regularly order to update the existing themes, Ella provides the latest themes monthly to fulfill your clients while also keeping your store looking fresh.
Beautiful Child Themes: A child theme is one that inherits all of the features and functionalities of its parent theme. When you customize the parent theme, the child theme retains all of its current functionality.
Lazy Loading: A technique for optimizing online content that reduces loading time and memory usage. Because your store displays product images on product/category pages, loading the entire page in the browser takes time. Lazy Loading, on the other hand, only loads the requested images and delays the remaining images until they are required.
Minimal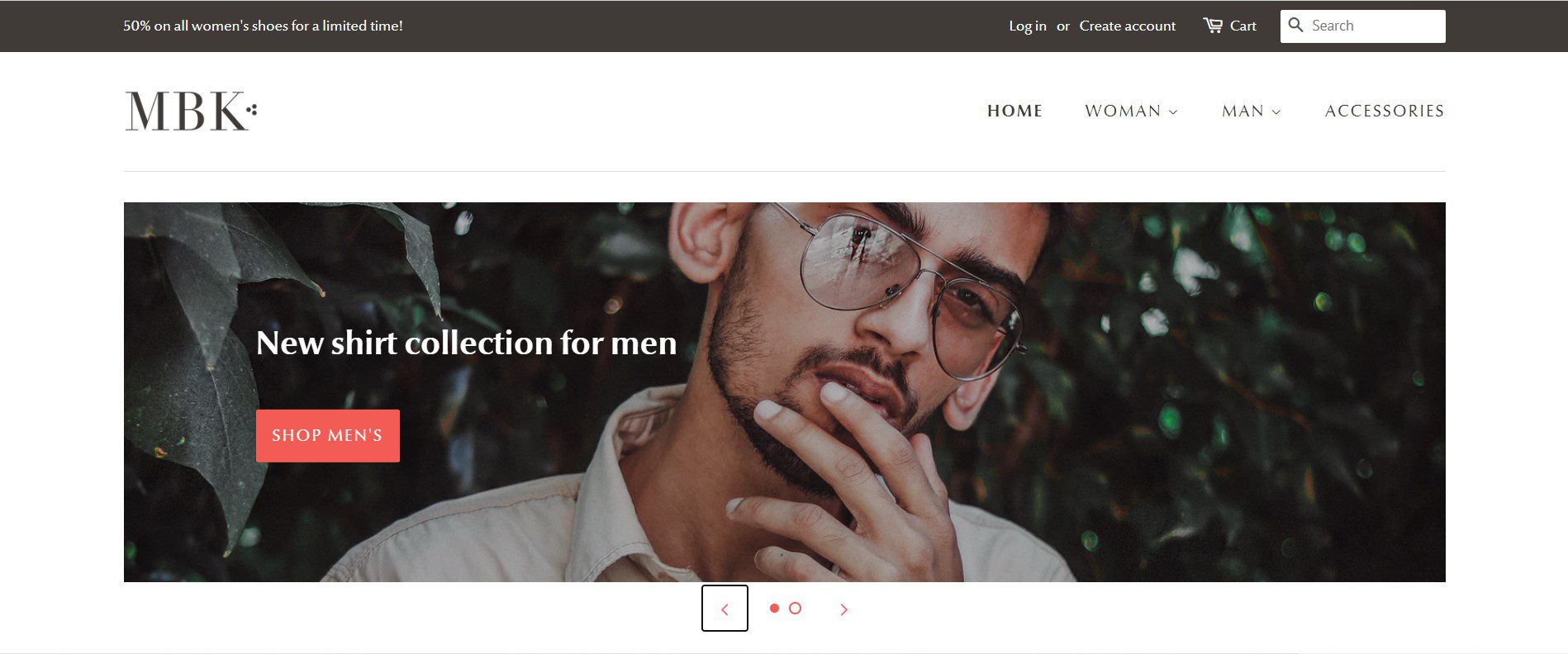 Download
Demo
Minimal is a Shopify-free theme with a well-deserved reputation for user-friendliness and backend customizability. This Theme, with its clean and simple interface, is an excellent choice for beginners or businesses looking to reduce visual distractions and highlight their products.
One thing to note is that all of the free themes accessible just on the Shopify Theme Store have the features listed above. As a result, in this article, we will refer to these features as theme default features. Users, on the other hand, praise Minimal as being one of the greatest themes, citing not only the theme's default features but also the following outstanding features.
Highlight features:
Homepage video is the first interaction your customers have with your store and brand. As a result, using a homepage video allows you to create a more enjoyable, positive experience for your visitors while also going to drive conversions. In the case of Minimal, this theme allows users to embed a video from YouTube or Vimeo on the home page.
Zoomable Product Images: Users prefer websites with zoomable product images. The reason for this is that instead of zooming the entire website, they can easily visualize how your products look in detail.
Cart page: On the cart page, customers can add notes to their orders. As a result, you can get special instructions from your customers on how to prepare and deliver the order.
Why Should You Know How To Check The Theme Name?
When you're creating a Shopify store, it's natural to notice other store designs and wonder what Shopify theme and app are driving their success. Why should you know how to detect a Shopify theme for a store? It's an excellent way to quickly obtain the information you require.
If you like the store's website design and want to modify your own store to achieve a similar look, you can get some quick ideas by looking at their theme. You like it and want to replicate it for your store. If it's a well-before theme, you can download it and customize it for your own needs.
You're curious about the differences between pre-built themes and custom builds. If you find what you like, you can see if it's part of a template or if it needs to be customized on top of the base theme.
You want to know what your competitors are doing by observing what works and what doesn't. Are your most successful competitors, for example, using prebuilt themes or custom builds? and How to find the Shopify theme of a website? 
What Shopify Theme ID Is It?
Each Shopify theme has its own ID. It's a short code that will take you to Shopify Theme Store, where you can learn more about the theme and decide whether to download it for your own store.
Your aim is to know how to find what Shopify theme a website using to discover the theme identity or ID. Therefore, you can find out more about it and figure out how to know the Shopify theme name that is being used.
How To Know Which Theme Is Used In Shopify?
There are two primary approaches for determining what Shopify theme is this. You can either search the source code manually or use a browser extension to do it for you. You're looking for the theme name or ID in either case. In just a few steps, you can identify a theme.
Option 1: Finding A Shopify Theme Manually
The source code is the key to determining what Shopify theme is. Anyone with an internet connection can visualize the source code and look for the theme name or theme ID.
How To Find The Shopify Theme Of A Website On A Mac?
If you use an Apple computer, here's a quick guide to detecting the Shopify themes on your Mac. We'll use the Chrome browser for our first example.
Navigate to the store you want to examine in Chrome.
The next step is to view the page's source code. You can either just use the keyboard (Option + Command + U) or right-click anywhere on the site and choose "View Page Source" from the menu that appears.
A new tab will open with the website's HTML code. By pushing Command + F and looking for "Shopify.theme," you can find the theme. This will locate the software that identifies the theme name and direct you to a brief clip that looks like this:

As you can see in line 117, the theme being used is called "Minimal." Of course, the theme you appreciate may not be a preconfigured theme in any way.
How To Find Out What Shopify Theme ID Is?
Another method is to look for the theme's ID in the page source. If the theme was created by Shopify, there will be a sample size next to "theme store id" (for example, "theme store id: 775").
Searching the ID number plus "Shopify theme" will usually take you to the theme's own page. In this case, searching "Shopify theme 775" yielded outcomes for a forms part "District."
You can also use any browser or device you want as long as you use the correct keyboard shortcuts.
How To Check The Shopify Theme Name In Different Browsers
Other browsers, in addition to Chrome, can identify a theme in the page source. Here's a quick rundown:
In Firefox, follow these steps to locate the Shopify theme: U + Control
Control + U to find the Shopify theme in Edge
In Safari, press Command + Option + U to find the Shopify theme.
Once you've opened the source code page in these browsers, proceed as in the preceding example.
How To Find What Shopify Theme A Website Using On A Computer
Following the steps outlined above with slightly different keyboard commands, you can learn how to find out the Shopify theme on your PC. Here are the steps to take for clarity:
Visit the store you want to examine. To view the source code in a new tab, press Control + U or correct on the page to open the menu and select "View Page Source." Search for "Shopify.theme" or "theme store id" in the code by pressing Control + F.
Option 2: Use Chrome Extensions To Detect Shopify Themes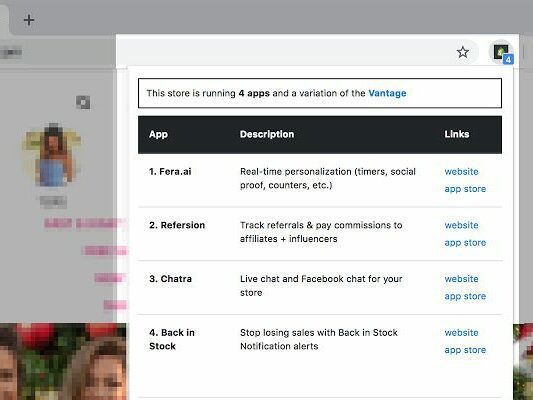 A browser extension can also be an answer to the question of how to find what Shopify theme a website using. Shopify App/Theme Detector by Fera.ai is among the most common theme detectors on the Chrome web store. It's completely free to utilize and can assist you in detecting themes (as well as apps) on every store.
After installing the expansions, you are able to determine what Shopify theme is being used by a Shopify store. It will inform you what Shopify theme is and whether it is a specially-made build. If the discovered theme is available inside this Shopify Theme Store, its augmentation will give you a convenient link to check it out for yourself.
How To Find The Shopify Theme Being Used?
Sometimes you'll come across an awesome store and find the theme name in the source code—only to get no results when you Google it. You're probably admiring a custom theme in these situations. How can you tell if a store has a custom theme? Overall, if users can't tell where the theme came from by glancing at the code, it's most likely a custom build.
The real giveaway of a tailored theme is the absence of a theme ID. In most cases, a specially made theme will still display a name when you seek for "Shopify.theme"—but it will not have such a theme ID. Instead, look in the source code for something like this:

If it says "null" instead of an ID number, the theme in question is not a standard theme. You will notice what the Shopify theme is. In this case, it is "BLENDZ LIVE." However, because this theme doesn't really appear within Shopify Theme Store, it is most likely a custom theme that is not available to download.
Conclusion
You can choose from a variety of ready-made themes on Shopify. However, new merchants frequently struggle with selecting what Shopify theme is suitable for their specific niche. One solution is to review similar online stores, choose the best-looking theme, and then download it from the official brand store.
But how to find what Shopify theme a website using? That is when you can use one of the three methods described in this post.
Do you have any Shopify-related questions? You want to have a custom theme created for your store, don't you? Do you require the assistance of skilled developers? We are always willing to assist. Please follow our account on the ThimPress website and every social media like Facebook, Twitter, and Youtube.
Read more: Top 20 Free Shopify Themes
_______________________________________________________________________________________________
Contact us, ThimPress:
Website: https://thimpress.com/
Fanpage: https://www.facebook.com/ThimPress
Youtube: https://www.youtube.com/c/ThimPressDesign
Twitter: https://twitter.com/thimpress