Before Facebook or any social platforms were created, the advertisement field only worked on people-to-people, newspapers, flyers, or TV. From the beginning of the social media platform, many businesses have been using it for Social Media Advertising since it is an easy but powerful method to open the customer range and deliver brand images to more places.
You see, a tremendous social advertising plan will definitely mark enormous milestones in your business such as bringing massive organic traffic and increasing conversion rates.
What Is Social Media Advertising?
You can define social media marketing as a type of digital marketing taking place on social networks to reach the desired goals in marketing & branding.
There are 2 paths for how to advertise on social media: free & paid. While paid advertising focuses on paying money to display your business to new large ranges of customers, free advertising will require an evolving & suitable plan:
Optimizing your business profiles
Uploading imagery or text content to represent your business brand
Interacting with the audience
Engaging with other followers and other brands
Of course, the paid version is called "social media ads".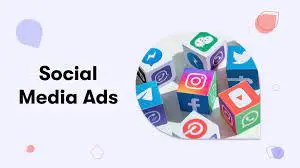 What Are the Benefits of Social Media Advertising?
Social media advertising is such an easy way to advertise your brands and do marketing. You can find some obvious (and interesting) advantages of this marketing method:
Gather traffic: Anything you post to your social media channels will bring traffic to both your social accounts (page likes, post reactions, shares, follows, or subscriptions) and your websites (organic traffic and time-on-site). Also, you can make use of social signals as a good indirect SEO element.
Make your business live: Customers will love the brands that interact with their clients in a human way. That means your profile, posts, images, videos, and interactions should connect well with your brands.
Generate sales: When entering your site from the social media channels, your site's conversion rate will increase significantly. On the other hand, if you also sell products on those social channels, it will increase conversions & popularity of your brands.
Create a relationship network: This allows you to build up a network of different brands which may develop collaborations for future plans, increasing conversion, and building brand awareness.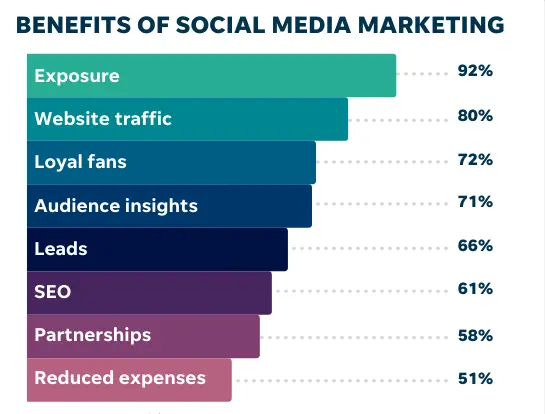 The better you work on social media, the faster & easier you can reach the wanted marketing objectives.
How to Advertise on Social Media?
Knowing the importance of social media marketing methods, let's move on to how to process this.
Select the Platforms
Based on your products, services, target audience, and channels common in your field, you should choose the right channels of social media advertising for your brand. Also, you should only take up a certain number of platforms that you can develop and maintain. To start, you can go on one by another when you feel ready.
Set Marketing Goals
You have to set objectives in order to archive and the objectives should rank from simple to hard. For instance, you can start social media advertising by perfecting your profiles, making a post once per 3 days, or making a competitive analysis. Once you get used to it, you will be able to set more realistic goals and create plans.
Manage Regularly
You can follow up on the platform's analytics to analyze the insights for further consideration on social media advertising. What you can witness here is the engagements on posts, followers, & audience demographics. After that, you will know what should and shouldn't be done.
Also, remember to notice who's engaging with your posts and engage back – such as you will like, comment back, or note the comments for later use.
Create Various Content
"Content is king" – this is a very proper saying that will dominate the other on social media whether you wanna go on social media advertising or not. You should keep up the posting frequency to maintain the popularity of your page, as well as provide valuable/ideal information. You can refer to some types below:
Guide & tips, especially how-to posts
Field/industry news
Some "float" data
Contests or polls
Announcements or updates
Moreover, you should use different formats of social media content including texts, images, videos, livestreams, or even giveaways.
Keep Your Consistency
Using various platforms with different environments & elements, you should retain your brand's main identity & consistency no matter the status of your posts is (fun, informative, or friendly)
Make Use of Tools for Content Creation
With the development of technology, renewing your content is very important to keep the interest of the audience. And guess what, attractive displays will serve you very well. You can always revise them here:
3R: Repurpose, Recycle, & Re-post
To maintain social media advertising's popularity, you will have to post great content but you can't always create new content. 3R is the way you can use:
Repurpose: Use a review/comment/study to make a carousel post.
Recycle: Post your posts on other platforms.
Re-post: Re-post the content on your current platform such as retweet other content on the same platform.
Use Statistics to Measure Your Milestones
You can't just estimate the statistics of your result just by seeing posts' likes, shares, and comments but have a full report. If Google has Google Analytics 4 and Google Search Console for data and insights, each platform will have different insights analytics for measuring. What you can do more about this are:
Add tracking tags
Choose strategies wisely
Summarize the insights of all platforms
Pay Up for Advertising
Self-advertising is sometimes hard to succeed or it will take a long time for you to drink the wine. Paid social media advertising will be a faster way since it will deliver you an unmeasurable outcome if you play the right card. You can always rely on ads from social media such as Facebook ads, Reddit ads, or Instagram ads.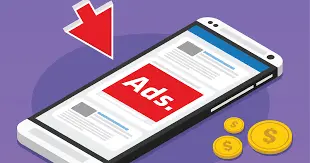 Best Platforms for Social Media Advertising
Different channels will require different solutions & approaches. Therefore, you should know about this to fulfill your duty of social media advertising.
Facebook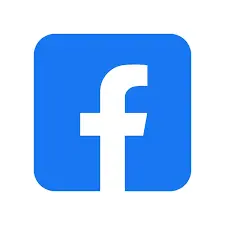 No need to doubt, Facebook is the biggest social media platform and also a great place for business and social media advertising. You can use Facebook to:
Announce changes, updates, events, and even milestones
Open marketplace
Make relationships with current/future clients
Organic search on Facebook is not wide so you can look for new audience using Facebook advertising.
Instagram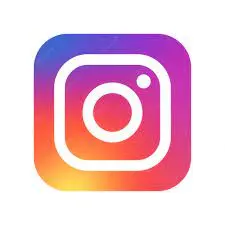 If you are looking for a platform for imagery social media platform, Instagram would be a shiny choice. You can use diverse content such as images, videos, reels, etc. People often follow celebrities and influencers there, therefore, collaborations with them will be a fascinating opportunity. What you can make use of will be:
Collaborate with influencers
Social shopping
User-generated content
It will cost you more to run ads on Instagram but the organic reach is higher.
YouTube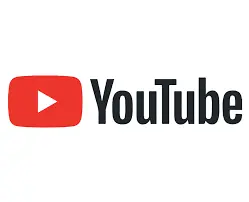 YouTube might not be a suitable choice as a social media marketing place but it allows you to post videos to your channels, like, comment, share, & run ads. The key to succeed here is to provide the valuable content:
Guides, tutorials, & how-tos
Livestreams
Video ads on other videos
SEO on YouTube
Twitter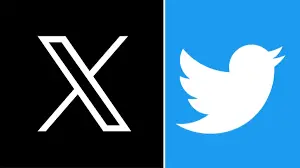 Twitter or X is a clear and amazing social network that loves discussions & news. People use Twitter to read news, follow companies, and get support from the community. For social media advertisements, you may use Twitter to:
Share stories & inspirations via a series of Tweets
Follow & collaborate with the influencers & celebrities
Prioritize Social Media Marketing Now
Compared to improving traffic & clicks on your site, applying social media advertising will be much easier. It will turn your boring business into a lively brand that cares a lot about their customers.
No matter which platform you use or how you use, the most important thing of social media advertising is that social media is not just a platform to pitch your business. It's also a community for you to express your personality, demonstrate your brand's values, share useful information, and build up those around you. With people naturally following you and promoting your content (likes, shares, & subscribes), your conversion rate will increase, too.
Read more: What Are Sentiment Words – Positive Words & Negative Words
---
Contact us, ThimPress:
Website: https://thimpress.com/
Fanpage: https://www.facebook.com/ThimPress
Youtube: https://www.youtube.com/c/ThimPressDesign
Twitter: https://twitter.com/thimpress