The Creative Multi-Purpose Travel WP Theme for Accommodation and Reservation
Upon introducing this theme, we are proud to present the great power and flexibility of the 5-star WP Hotel Booking plugin made by ThimPress. This plugin covers all the necessary functions of a WordPress theme for booking and reservation, and is being used by hundreds of hotels, resorts or bed and breakfasts businesses in the world. With Sailing, you can have the power and functionalities of great travel websites like AirBNB, TripAdvisor, Booking.com, Agoda… all in one place.
Perfect Mobile responsive and Retina-ready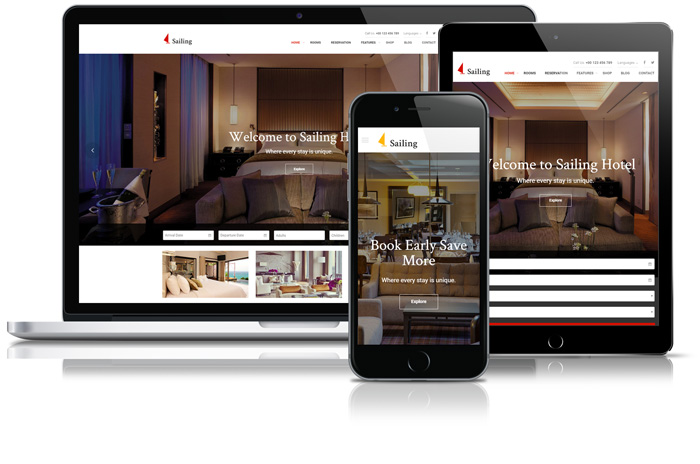 Bookings management – A system that is as powerful as Airbnb.
Think of all the functions you would need for your website: Booking and availability checking form, pricing plan based on days of the week, additional amenities and services, coupon, … And you will see that they are all available in our theme. Because we ultimately know that there's no one-size-fit-all product, we even included many different styles and creative design options for you to choose from.
Social share and Customer reviews – Word of mouth is the most effective marketing methods.
To honor the word of mouth, we tried to make customer review as stunning as possible. This visual effect can have a positive impact on your visitors and encourage them to stay at your place. Another great feature of the theme is the Instagram feed that will make your site more lively and appeal people to engage with your Instagram channel.
Applied Latest Technology
Besides, the theme is compatible with many design standard for enhanced social experience like Open Graph Meta Tags, Google Theme-color… so that your hotel website will look better with more colors, more elements and better image resolution when it is shared on social networks or when being viewed on Smartphones. The setting for these functions can be found easily in the WordPress's Customize Settings of the theme as below:
ThimCore for faster site speed and better SEO ranking
ThimCore is a brand new WordPress management plugin developed by ThimPress that efficiently optimize your website, make it lightweight and greatly reduce page load time. This improved speed will increase user experience and also helps you rank better on Google.
Highly Search-Engine Optimized
Besides the speed optimization, Hotel WP employs a complex structure data in the way it display titles, contents, images, tags etc to make your site appealing in the eyes of Google, results in a significantly higher ranking of your site on Google search result pages for the same keywords.
One Click Installer will save a lot of your time
As we promised, Hotel WP is so easy to use that its setting up process is made as simple as possible with only one click and your hotel will be up and running in less than five minutes.
The perfect glamorous WordPress Hotel Theme for Travel and Booking – MADE FOR YOU AND YOUR BUSINESS
With its beautiful design, and high coding quality, this theme can showcase your unique accommodations to the world and attract more visitors to your website.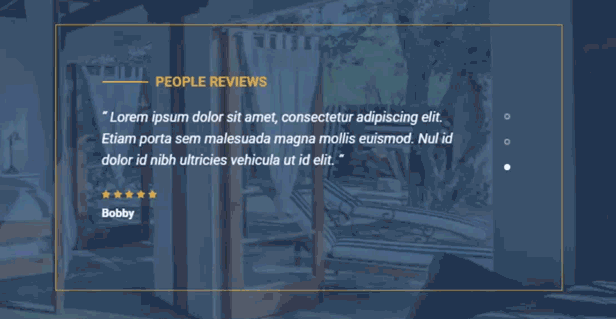 TP Hotel Booking plugin – One of the best Room booking Plugins
Hotel WP was built based on TP Hotel Booking plugin. You can easily create rooms, manage, reserve, pricing and order the rooms with ease.
Powerful control over your site
Sailing provides detailed setting panels for users to customize and adjust almost every aspect on the site. You will have unlimited combinations to apply on your site.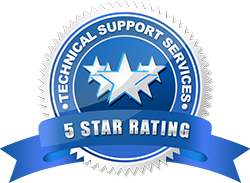 5-Star Technical Support Service
ThimPress always strive to provide the best themes and make it last. Our support team is well-trained, professional with deep knowledge in tech specialization. Do not hesitate to contact them directly via the Support Forum.
Slider Revolution
Revolution Slider is an All-purpose Slide Displaying solution that allows showing almost any kind of content with highly customizable transitions, effects and custom animations.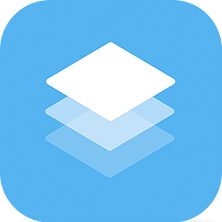 SiteOrigin Page Builder
With SiteOrigin, you can live-edit the page, add in elements, widgets, drag/drop stuffs and organize everything with ease. It's super easy breezy for everyone to use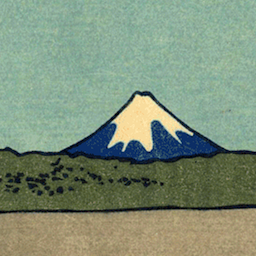 Great looking Contact form
The theme provides you the famous Contact Form 7 plugin. This plugin can help you create interactive and attractive contact form, helping you up the email list for SEO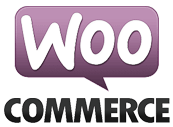 Works perfectly with WooCommerce
WooCommerce is the best market plugin for WordPress platform, providing all kinds of payment methods. With this, you can run your hotel with room booking in a variety of ways. You can easily customize payment process, manages orders, coupons and more!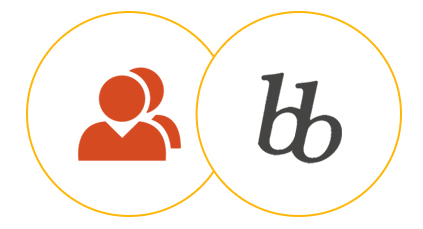 Share and connect
With BuddyPress and bbPress integrated, Eduma can create an outgoing community between users, sharing their experience, knowledge and help, also providing the connection and interaction to make new friends and stay connected.