There is a Tools tab in the sidebar of your WordPress Admin area. A variety of rarely used site management options are available on this tab.
What is the Tools tab in WordPress?
Considering what are tools tabs and which type of it?
There are three choices offered when you initially install WordPress. The first choice is Available Tools, which includes the helpful bookmarklet Press This-which enables easy posting and publishing via a browser bookmark button. The Categories and Tags Converter tool that directs you to the Tools Import Screen can be found below that.
The Import and Export tabs can be found below Available Tools in the tools drop-down menu if you scroll further down. You may move data between WordPress and other CMSs using these import and export tools.
WordPress can import data from other CMSs using the import tool's scripts. Install the required scripts on this page to import your material from a website built on Blogger, Movable Type, or even another WordPress site. The categories to tags converter script is also accessible on this page, as I said earlier.
You can export WordPress data in XML format using the export tool so that it can later be imported into another WordPress installation. All of your posts, comments, custom fields, categories, and tags are included in this format, which is also known as a WXR file for WordPress eXtended RSS. A smart technique to back up your WordPress website is by exporting your content.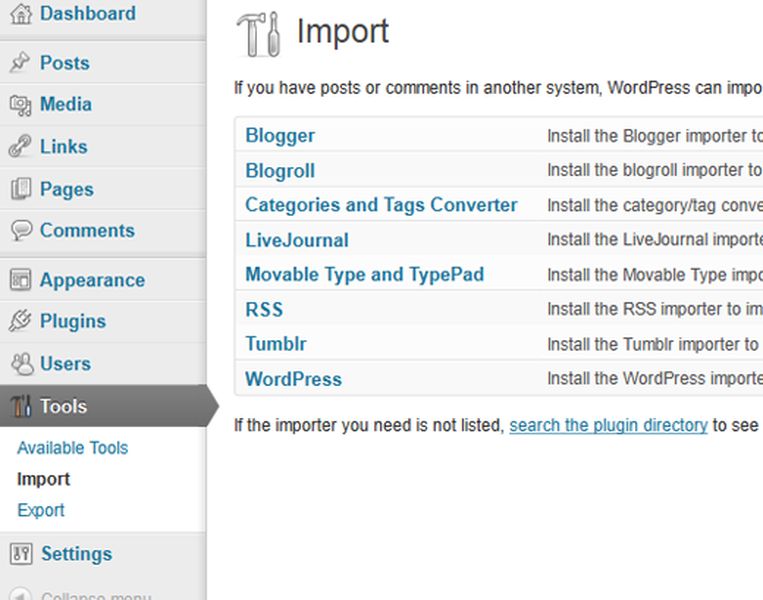 Conclusion
There are definitely some helpful options under the Tools tab that can aid website owners in streamlining their workflow and better managing their content. WordPress offers a number of helpful features under the Tools tab that can make managing your website easier. Therefore, don't be hesitant to experiment and explore these tools.
Read More: What Is Page In WordPress?
---
Contact us, ThimPress:
Website: https://thimpress.com/
Fanpage: https://www.facebook.com/ThimPress
Youtube: https://www.youtube.com/c/ThimPressDesign
Twitter: https://twitter.com/thimpress