The importance of having a website, especially a WordPress Site for your business cannot be over-emphasized. With a website, you can promote your products to millions of potential clients all at once at little or no charge, and generate online traffic and revenue. In the long run, you can gain first-hand information on what your clients need and want, etc. this is one step that entrepreneurs should take to meet up with their competitors.
Your website is a digital store for your business. For some top app development companies, it is the first contact a client has with your organization. Thus, it is very important thus you pay attention to it.
People will abandon your website if your design, User Experience, Usability, and Load-time amongst others are poor. Hence, to compete favorably with larger businesses, you need to design or hire an enterprise web development company to design a powerful WordPress website for your business.
Every enterprise web development company knows how indispensable WordPress has proven to be. Over the years, it has evolved to be an excellent web development platform for all kinds of businesses. Not only is it easy to use, thanks to its automatic updates, but WordPress is also easy to maintain as well. With WordPress, you could run a blog and a website simultaneously without hassles. There are a plethora of themes and plugins to choose from. While so many are free, the ready-made themes do not have many capabilities and features like a custom-made powerful WordPress site.
A Powerful WordPress website is fondly referred to as a CMS simply because it allows you to easily create and organize the pages and media you upload on the site.
Below is why your business needs a fully customized WordPress site.
1. Your WordPress Site Will Be Fully Customizable
First and foremost, you get to be in charge of the building process of your WordPress Site. You ensure that the site is in line with your taste, style, preference, etc. For instance, you can decide how you want your images to be displayed, the font size, and the colors. You can fully customize your home page layout and also decide where to insert your customized codes.
Similarly, you decide how your contact form would look and whether or not you would run a blog.
If you are the type that wants data displayed in a particular manner or one that pays attention to the slightest detail, template-based sites would not be beneficial to you because they do not grant you as much control as you would require.
A custom powerful WordPress site gives you leverage to choose what you want when you want and how you want it.

2. You can use your WordPress Site as a blog
People who are using a separate website for their blogs and even those without blogs can quickly switch their sites to WordPress. It is very easy to operate and adding new posts would take just a few seconds. Small businesses see it as the perfect platform for blogging about business.
Get started by setting up a page on your website with a catchy name and keep adding posts to the page.
With a blog, you can easily and effectively bring your customers up to speed with what's happening with your business.
3. WordPress regularly updates itself for safety and security
Unlike some content management systems that would have you manually for updates and maintenance, WordPress does the dirty job. It periodically updates itself for safety and security threats. Hence, you can be certain of the continued safety of your website, in line with global best practices. Isn't the fact that your site is secured for visitors and would automatically update when the need arises without your lifting a finger exciting? Of course, it is!
4. WordPress is open source
This simply means that the WordPress software is open for contributions from developers in the form of plugins, themes, or updates. Consequently, the system is continuously being improved by these developers. You can reap all the benefits and additions on the platform at no extra charge.
5. WordPress is Search Engine Optimization Friendly
Mastering SEO takes time and effort. However, switching to a powerful WordPress site assures you of a better SEO as your posts would be searchable on search engines like Yahoo, Bing, Google, etc. WordPress provides avenues for small business owners to optimize their sites effortlessly. For example, the Yoast SEO plugin provides a step-by-step guide on how to improve the ranking of your WordPress Site.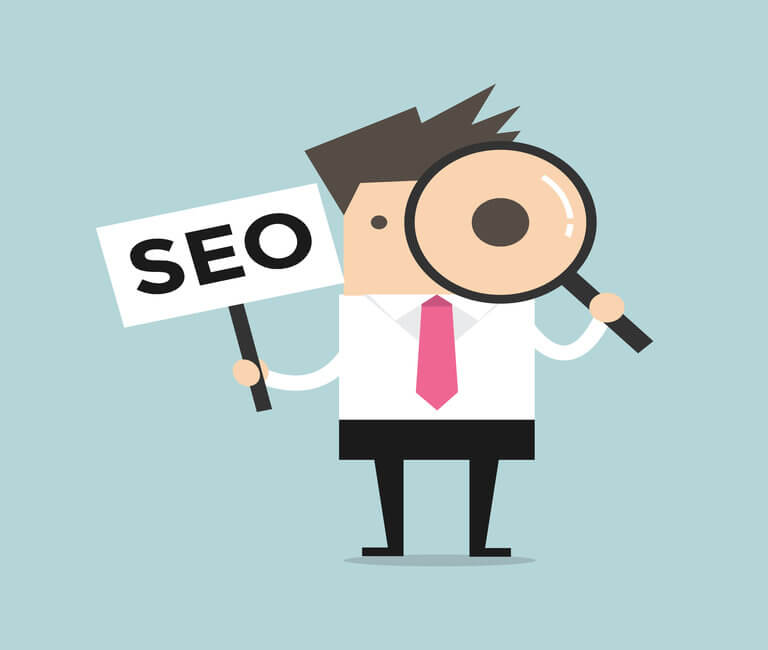 6. WordPress is no newbie
This platform is neither a 'green horn' nor a 'flash in a pan.' This CMS has been here for over 10 years and is well-known. Even though like every other CMS, WordPress is not perfect, it is to a large extent problem free. Its engineers have continued to improve the entire system to the admiration of WordPress Site developers around the world.
7. You Get the Clean Codes You Deserve
Not every available template was built from clean and organized code. Web designers have varying levels of experience, and their understanding of best practices differ as well.
You need to carefully consider the origins of codes you use in order to avoid choosing one with too many bugs. However, it is safer to choose a reputable enterprise app development company to build the site for you.
A well-organized site free of bugs will improve your ranks on search engines. In addition, you can be sure that your site will work seamlessly on all browsers and mobile devices.
You may have heard that plugins can be dangerous to your website. Yes, there are. Some of them may be outdated and bug prone. If used on your site, hackers can exploit the situation and cause havoc to it.
To avoid all these, you need a customized website like WordPress with several plugins and other capabilities.
8. Coding for WordPress is compulsory for any web developer
Many business owners find themselves in terrible situations where they hire web developers who build complex websites that no one else can manage except them.
This problem is alien to WordPress-enabled internet sites. This is because it is the 'go-to' platform for web developers. If there is a problem you cannot fix yourself or you want to redesign the outlook for your site, any web developer would be able to do the job for you.
WordPress Site: Conclusion
Whether your motive of developing a powerful WordPress site for your small business is based on security concerns, search engine optimization, usability. Or the user-friendly nature of the platform and the fact that you will have control over your site and can customize it at will, WordPress is and will continue to be a very useful tool in web development.
Read more: 10 Best Dropshipping WordPress Themes For Dropshipping Business