Thanks to its benefits, drop shipping has become the most favorable business method for many sellers. There are more and more dropshipping websites created every day. Since all you need to start a dropshipping business is a good website for selling your items and a partnership with a good manufacturer, having a great dropshipping website has become a concern for many online drop shippers. How to have a beautiful website that is both fast enough and persuasive enough to convince your customers, are the most important factors when creating a dropshipping website and choosing Dropshipping WordPress themes for your website.
Therefore, picking dropshipping WordPress themes for dropshipping businesses is not something you can just do mindlessly. Instead, this requires deliberate consideration in many aspects. In this article, we will point out one of the factors that make good dropshipping WordPress themes and also give a review of the 10 best WordPress themes for dropshipping.
How to Pick the Best Dropshipping WordPress Themes
Whether you are selling shoes, handmade craft, or anything else, the ultimate goal of an ecommerce store, or a dropshipping website is still the conversion rate. The more persuasive your website is in convincing your customers to buy your products, the more profitable you can get. There is a range of factors we can consider in making an ecommerce store, from the user interface, and user experience to how the system works in the backend.
1. Themes' Capabilities
Unlike other stores or eCommerce websites, when operating a dropshipping website, sellers often import products from marketplaces and then run ad campaigns on Facebook or Google automatically. Therefore, having a system of importing products from AliExpress, BangGood, eBay or Amazon, etc. is one of the most needed features for a dropshipping seller. Just like Oberlo for Shopify, your WordPress themes must also integrate or work well with a dropshipping plugin that works similarly to Oberlo so you can import products and sell them easily.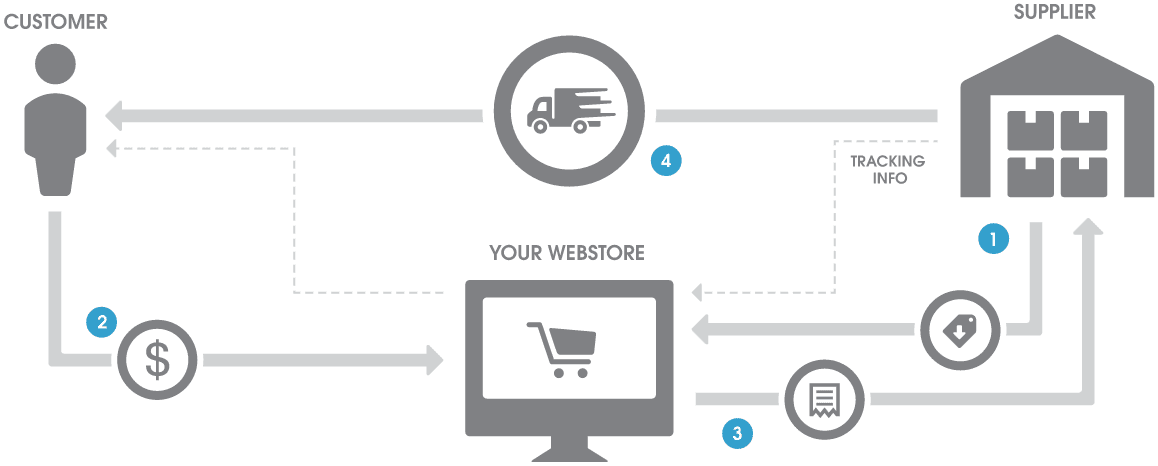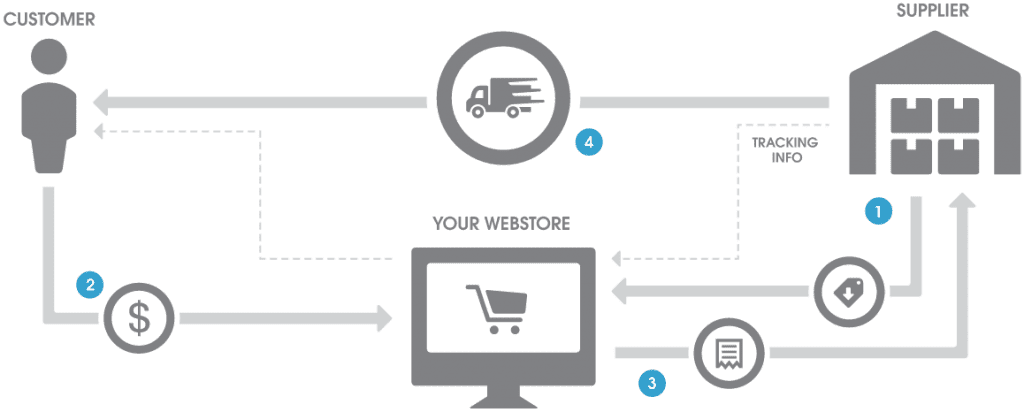 Then, the ability to connect with Google Shopping and Facebook Dynamic Ads is also essential. If you are just working with a pretty design without these features, chances are you will have to spend most of your time doing manual work, listing products, and editing variations and you will not have the time to scale your business.
Saving time listing products, and editing descriptions means you can spend more time on more important things such as doing product research, market research, or finding better suppliers.
2. Optimize page load speed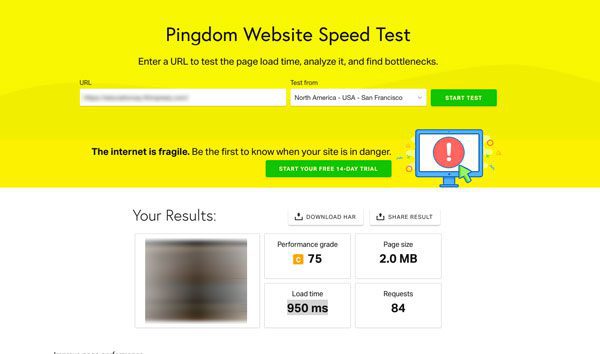 Research has repeatedly confirmed that speed is of great essence to the success of a website. If your website takes a long time to load, it is very likely that your visitors will leave your website without buying anything or placing any order. Having a WordPress theme that is lightweight, and fully loads content in just one or two seconds will be the most ideal for your website.
3. Easy to Install and Easy-to-use
We are all sellers, not developers. For this reason, the theme for our dropshipping website must be free of bugs, easy to use, and easy to install. Even its integrated plugins and add-ons must also be easy to use and customize. If anytime we want to add a section or edit an element, we have to ask a developer to assist, it would be ineffective because there are times we need to act and implement very quickly, especially when we are running a sale campaign or running ads on Facebook.
4. Optimized for Conversion
Here comes the most important part. No matter how beautiful the theme is, it must be optimized for conversion rate, or otherwise, your business will be doomed. What makes a good conversion rate? The product page's elements should be presented in a neatly logical way. The style, color, and important areas like the Buy Now button, pricing, and variation selections must also be carefully considered.
5. Optimized for Mobile


Here comes a stat that we all know about dropshipping or POD stores, 90% of purchases are done via Mobile. This means that if you are only optimizing your store's design for desktop, chances are you are leaving a very potential gold nugget for your store.
For this reason, the most modern and effective ecommerce theme now employs the "Mobile First" motto. If your WordPress themes are not mobile-first or at least mobile-friendly, consider changing your theme to a responsive WordPress theme.
6. Updates and Support
Finally, technology is one of the fields that is always changing. Today, your system might be running well, but it does not mean that it will run well tomorrow, due to technological changes from many sides: WordPress itself, platform policies, hosting infrastructure, PHP versions, etc. Even customer behaviors are changing every day, so your theme must be frequently updated to keep up with the changes and your theme's technical support team must be available every day so they can provide bug fixes or technical support anytime you run into a mistake.
If you found a suitable theme for your website but still feel hard to install. Here is a detailed guideline to create websites using WordPress themes.
Most popular Dropshipping WordPress themes
Flatsome – #1 Dropshipping WordPress theme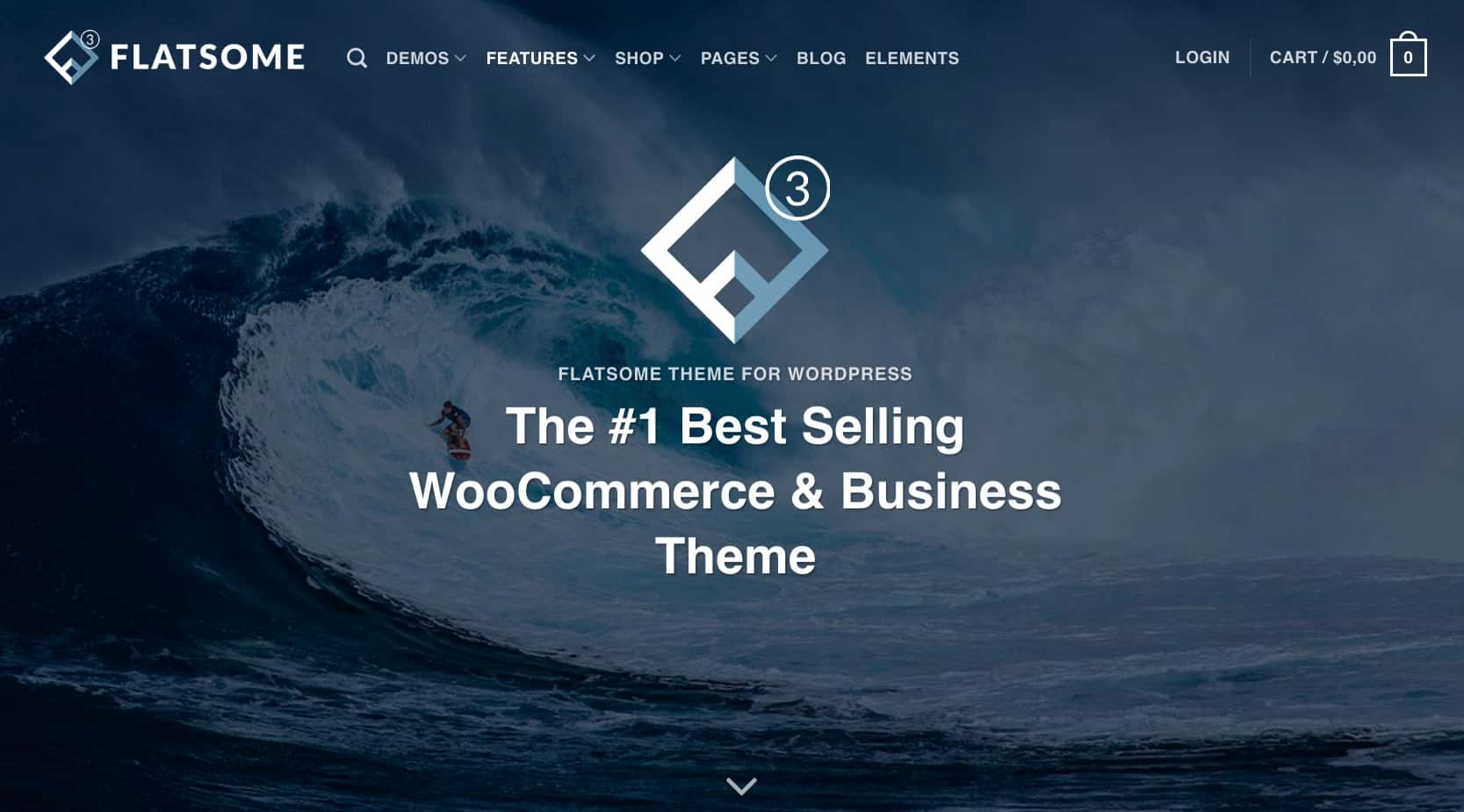 Download
Demo
It is not a surprise to say that Flatsome is the #1 dropshipping WordPress theme. It has gained popularity and support from many sellers due to its amazingly fast loading speed. Besides, its UX builder and backend are so simple that almost anyone can work with Flatsome the first time they use it. Therefore, Fatsome has remained the most used eCommerce WordPress theme and also one of the best WordPress themes for dropshipping.
Porto Multipurpose & Dropshipping WordPress theme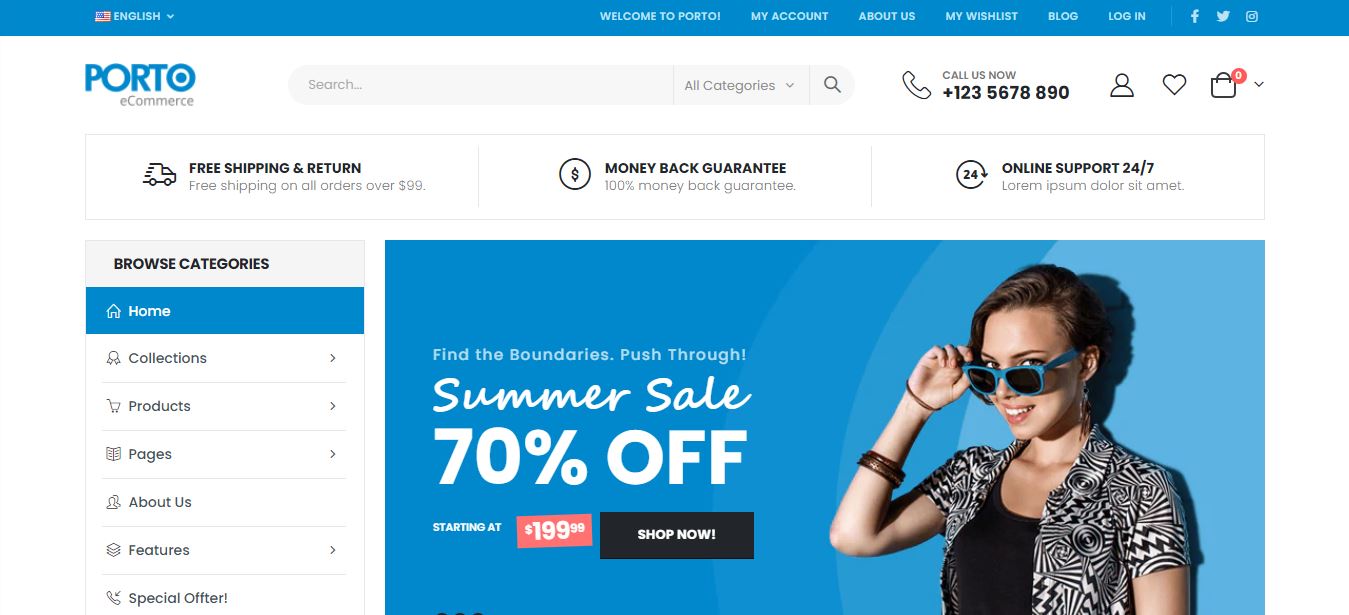 Download
Demo
Porto is a classic dropshipping WordPress theme that aims to serve businesses and stores only. It contains dozens of elements and great features for a WooCommerce website that you can configure in any way you want. To compete with Flatsome, Porto's author also made it a surprisingly high-performance and fast WordPress theme for businesses and WooCommerce shops.
Storefront – The Official WooCommerce Theme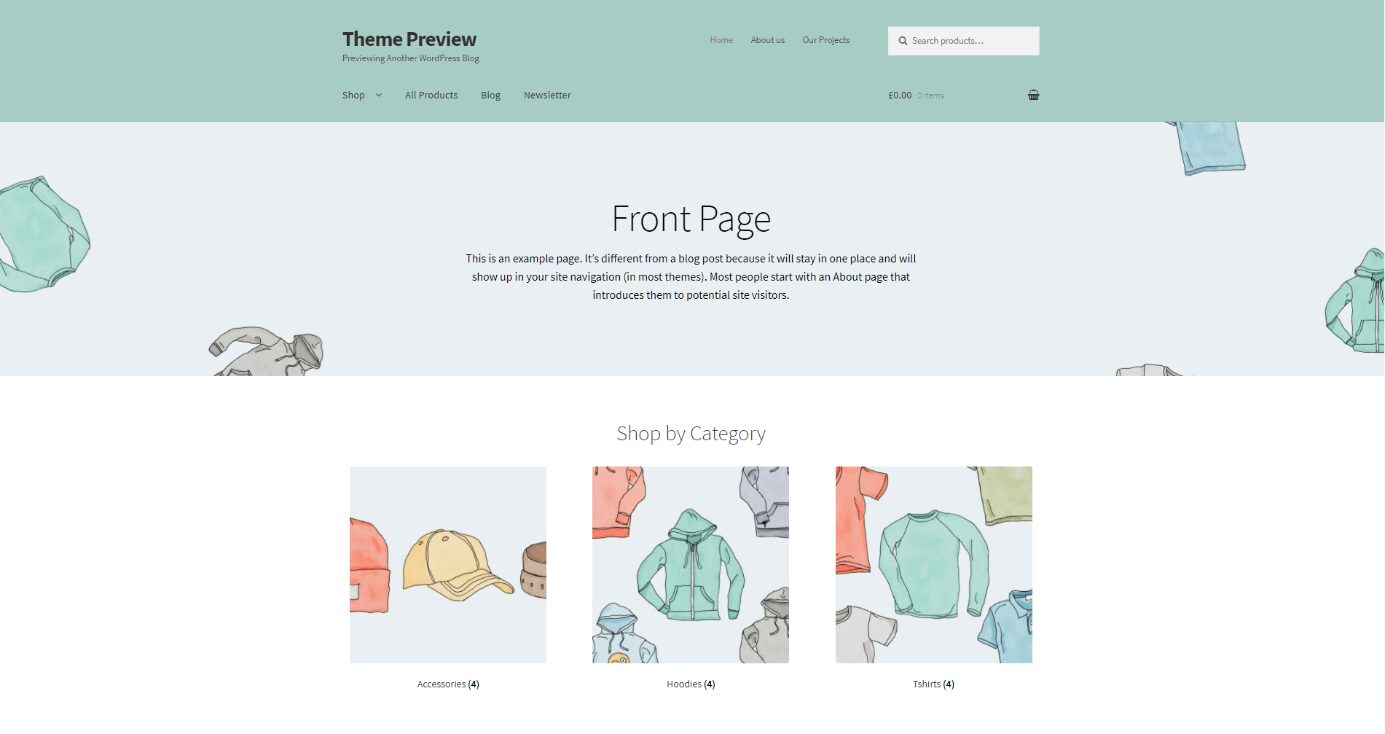 Download
Demo
Unlike the other themes, Storefront is the WordPress theme that is made by Automattic itself. It's an intuitive and flexible free WordPress that integrates deeply with WooCommerce, which is something not all theme has.
Even though it's a free dropshipping WordPress theme, it does offer paid extensions and premium bundles to extend your site's functionality. If you have a WordPress developer on your team, you can easily ask him to convert Storefront into a great and flexible dropshipping theme that serves anything you wanted.
Shopkeeper – Dropshipping WordPress theme for WooCommerce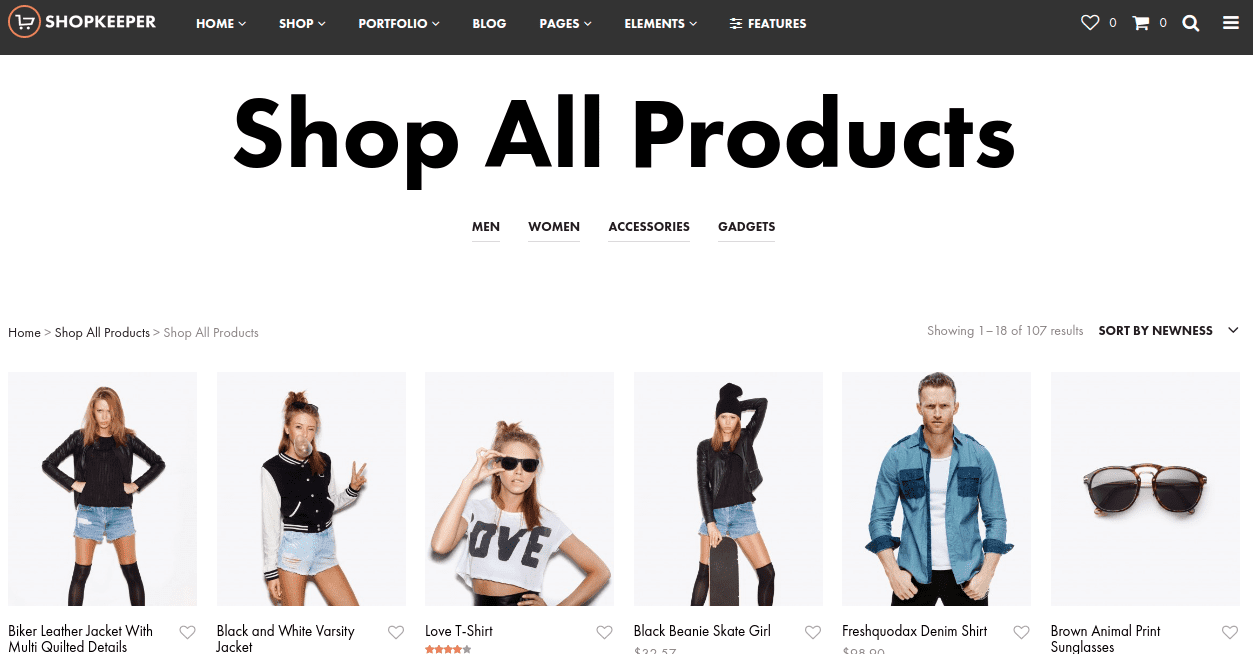 Download
Demo
Shopkeeper is a dropshipping WordPress theme that focuses on the visibility and design of the product page with the mindset that if the product description is amazing, the conversion rate will be high. The shopkeeper was built to fasten the process of creating an eCommerce website.
Therefore, the installation and setup process seems effortless. Customizing the theme is also a great experience.
Avada – Modern Multi-purpose WordPress theme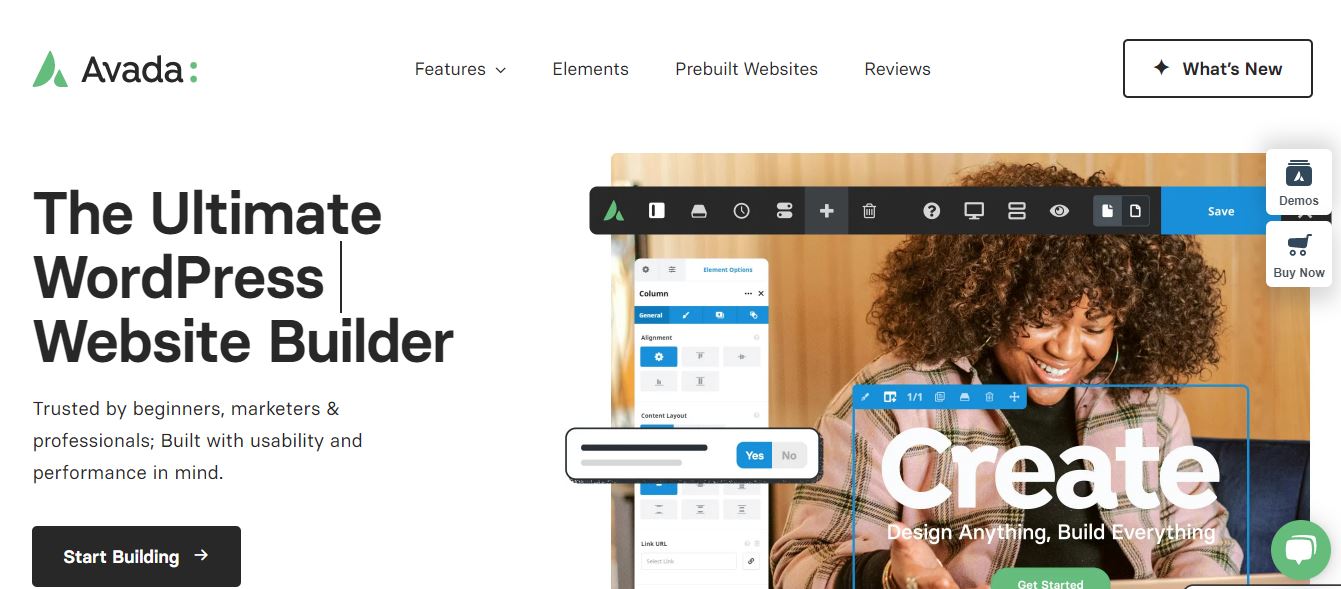 Download
Demo
Avada is a modern unique multipurpose WordPress theme. It is currently the best-selling WordPress theme and so many people have turned it into their dropshipping business's website.
Avada is not a theme specifically made for ecommerce and dropshipping, but it doesn't make its name for no reason. Avada can be described as the "Swiss army knife" of the WordPress theme. It is highly flexible, super fast, and easy to customize.
Uncode – Creative Multi-purpose WordPress theme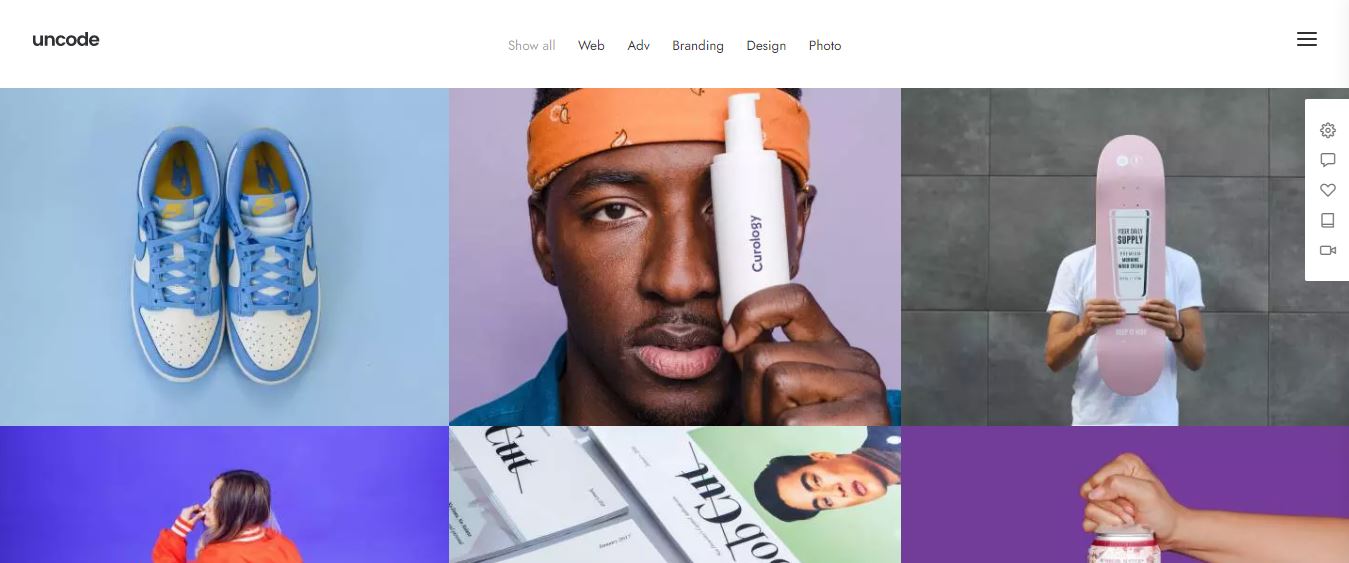 Download
Demo
Uncode is a creative multi-purpose WordPress theme based on WPBakery Page Builder. It's also a popular theme for ecommerce or creating online stores. It's quite an innovative WordPress theme with 50 creative demos. If you are dropshipping anything related to fashion, or elegant products, Uncode might be your best ally.

Divi – Premium Multi-purpose WordPress theme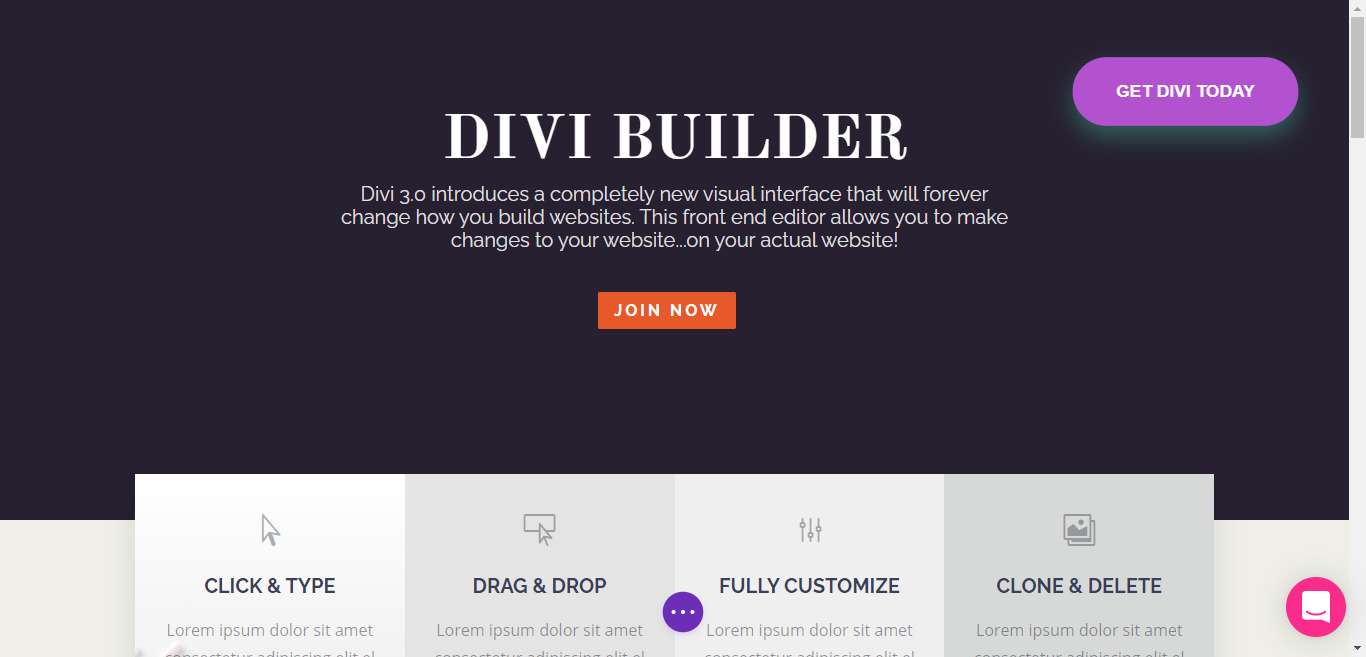 Download
Demo
Divi is a WordPress theme made by Elegant Theme. It helps you build anything in a visual and intuitive way with its advanced page builder. It came with a number of great premium features that most themes don't have. Therefore, its price is quite high also.
However, because of its ability, it is also one of the most popular dropshipping WordPress themes.
Davinci – WooCommerce WordPress theme for Dropshipping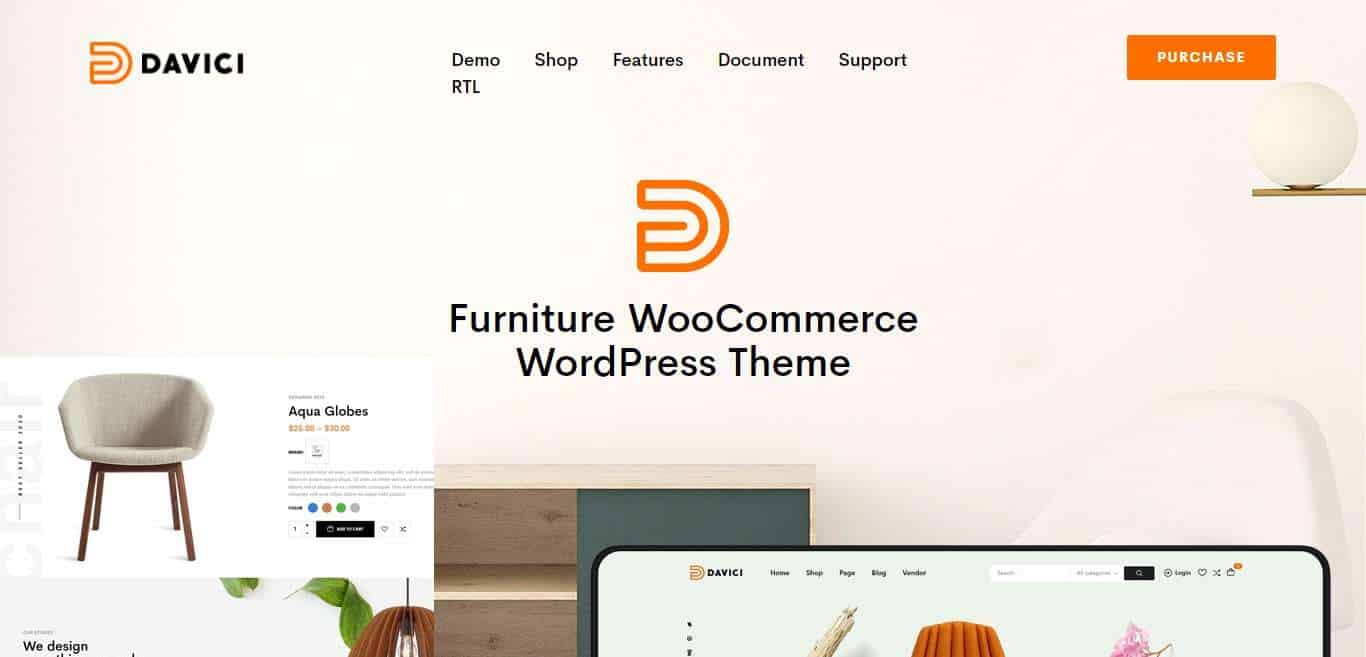 Download
Demo
Unlike its irrelevant name, Davinci is a dropshipping WordPress theme designed for profits and for creating dropshipping stores for Aliexpress. It's made by the author team of the AliDropship plugin.
Therefore, along with the integration with Aliexpress, it employed a number of upsell and cross-sell techniques to increase the average order value. The theme is quite simple but functional.
Astra – Fast and Light Dropshipping WordPress theme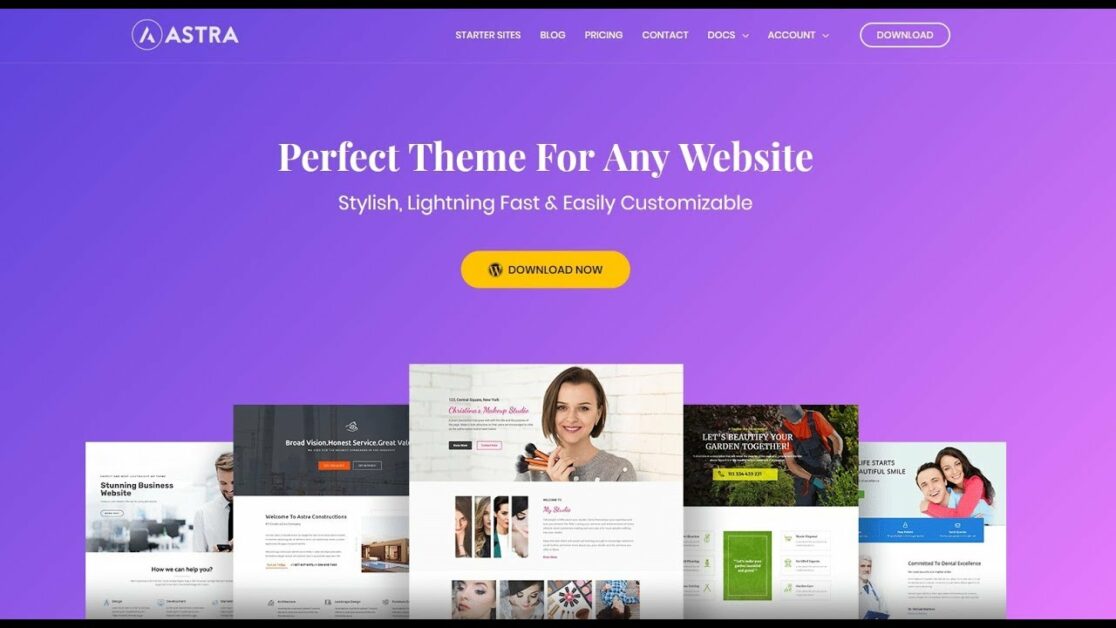 Download
Demo
Last but not least, Astra is a great free multi-purpose WordPress theme used by thousands of people. It's not a theme made specifically for eCommerce, but it's a well-done theme that can be used due to its ease of use and amazing page speed.
The theme is free but its owner also offers several premium plans which come with more features. It may not be as good as the other options in terms of creating an ecommerce store, but it's still a worth trying option when you want something fresh and innovative.
Conclusion: Dropshipping WordPress themes
For each line of products, the audience insight may vary. Therefore, there is no size-fit WordPress theme for all dropshipping niches. To figure out what works for you and for your products, the only thing you can do is find out 2 or 3 of the most suitable theme for you and try them out. These themes are generally great themes with frequent updates and a caring support team. After installing these dropshipping themes, you can follow this article to know how to optimize your page speed.
Just a reminder, without actions and great insights, even when you use a nice theme, success is not always guaranteed. You need to apply many different techniques and strategies for your online store, and equally important, you also need to know how to find the best niche for your dropshipping business.
Hopefully, this list of the 10 most popular Dropshipping WordPress themes will be of useful value for your dropshipping business.
Read more: Best Used WordPress Newspaper Theme
---
Contact us, ThimPress:
Website: https://thimpress.com/
Fanpage: https://www.facebook.com/ThimPress
Youtube: https://www.youtube.com/c/ThimPressDesign
Twitter: https://twitter.com/thimpress