The percentage of website visitors that complete a desired activity, such as completing a purchase or filling out a contact form, is referred to as the conversion rate. In other words, it assesses how well a website converts visitors into leads or consumers.
A key component of digital marketing is conversion rate optimization, which may help companies increase their return on investment. Businesses may boost income and expand their customer base by increasing the proportion of visitors who become paying clients or leads.
What is the Conversion Rate?
The percentage of persons that carry out a given activity after being exposed to a marketing campaign or message is measured by the conversion rate, a marketing metric. This action could involve making a purchase, signing up for a newsletter, or completing a contact form.
A marketing campaign's conversion rate is a crucial indicator of its success since it reveals the number of individuals who engaged with the call to action. While a low conversion rate may indicate that the campaign needs to be enhanced, a high conversion rate suggests that the effort was effective in getting people to act.
Note: Check out 10 Facts You Need To Know Before Starting A SEO Campaign to learn more about SEO Campaign.
Why do you need to Improve the Conversion Rate?
1. More Sales And Revenue
Greater conversions translate into greater sales and income for the company. Businesses may raise their income without raising their marketing budgets by boosting the percentage of website visitors who become customers.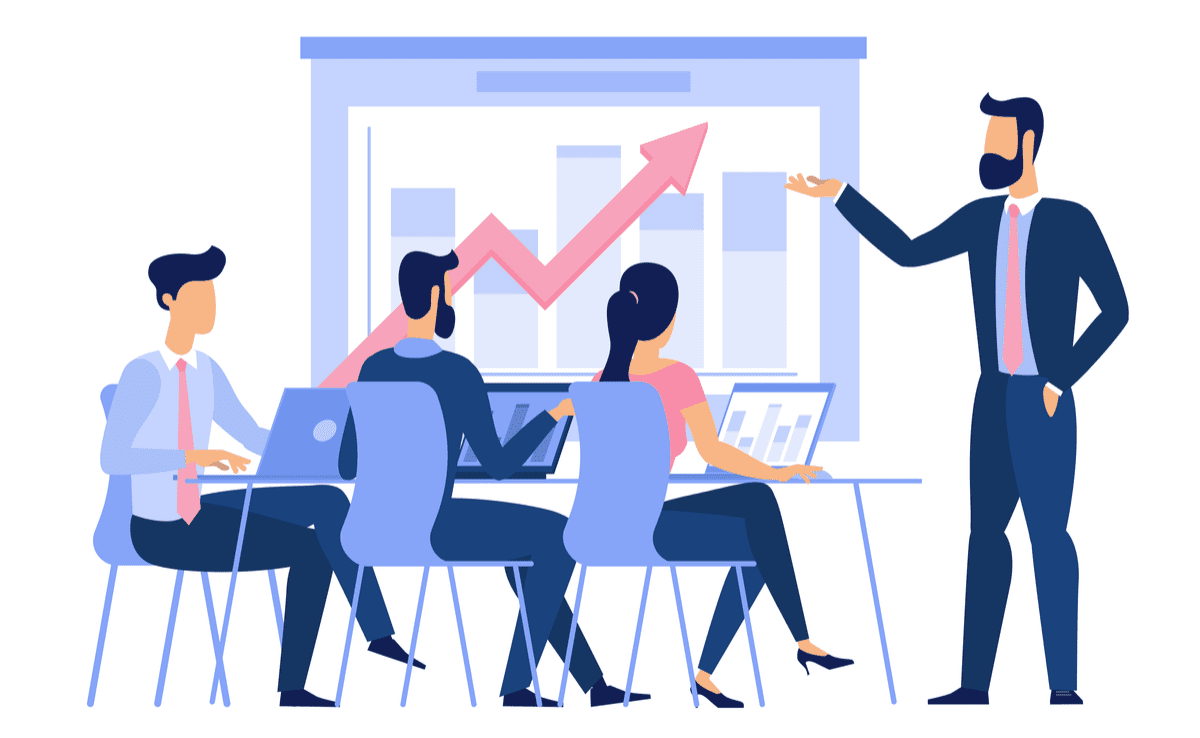 This is crucial for companies operating in fiercely competitive markets since even a little improvement in conversion rates may have a big impact on revenue.
2. Better Return On Investment (ROI)
A better return on investment (ROI) for marketing initiatives might result from a higher conversion rate. Businesses' return on investment (ROI) rises when they can grow sales while spending the same amount on marketing. A greater ROI can show the efficacy of their marketing operations, which is crucial for organizations that must defend their marketing expenditure to stakeholders.
3. Lower Cost
When conversion rates are high, businesses may accomplish their marketing goals with a cheaper cost per acquisition. As a consequence, businesses may cut back on their marketing budget and still get the intended outcomes. To put it another way, increasing conversion rates may be a profitable method to succeed in marketing.
4. Competitive Advantage Over Their Competitors
Corporations that can attain high rates of conversion have an advantage over rivals in the market. Long-term success may result from their increased ability to draw in and keep clients. This is due to the fact that clients are more inclined to conduct business with an organization they believe to be trustworthy and dependable.
How can you Improve the Conversion Rate?
1. Optimize Your Website's Loading Speed
High bounce rates, or visitors leaving your site without taking any action, can be caused by a sluggish website. As the owner of a website, you may find this upsetting since you are losing potential clients.
You may start by reducing the number of HTTP requests sent to your website, compressing the pictures, and utilizing a cache plugin to speed up page load times. You may also think about utilizing a content delivery network (CDN) to hasten the loading of your website.
2. Make Your Website Mobile-Friendly
Internet usage on mobile devices has recently overtaken that of desktop computers. A website that is mobile-friendly is one that can be used on a smartphone or tablet to access and use it. You can select a responsive design or a theme that is mobile-friendly to make your website mobile-friendly.
3. Use Clear And Concise Calls-To-Action
For websites to effectively compel visitors to take specified actions, CTAs are crucial. CTAs might say things like "Buy Now," "Subscribe," or "Learn More." Make sure your website's CTAs are situated in the most pertinent, unambiguous, and brief areas. You can test out several CTAs to see which ones are the most successful.
4. Use Social Proof
By demonstrating to your visitors that other people have successfully used your product or service, social proof can boost your website's conversion rate. Testimonials, reviews, and case studies are just a few examples of social proof's numerous manifestations. Social media may be used to interact with your audience and promote your goods and services.
5. Improve Your Website's Usability
Your conversion rate may be impacted by the usability of your website. Ensure that the menus on your website are obvious and consistent and that the material is arranged.
To find regions of your website that might be confusing or frustrating for your visitors, you might also think about employing heat maps or user testing.
6. Use A/B Testing
You can decide what functions best for your website by using A/B testing. A/B testing includes building two distinct iterations of a website and comparing their performance. To determine which CTAs, headlines, or page layouts work best, test many variations.
7. Personalize Your Website
Your conversion rate may go up if you personalize the material on your website. The material can be personalized using visitor information like location, interests, and past purchases. Different methods, such as dynamic content, tailored recommendations, or customized emails, can be used to personalize content.
Conclusion
In conclusion, optimizing numerous parameters is necessary to increase the conversion rate of your WordPress website. Your website's loading speed is crucial since it influences user experience and conversion rates.
Read More: 5 Ecommerce Website Conversion Tips + Templates That Do Things the Right Way
---
Contact us, ThimPress:
Website: https://thimpress.com/
Fanpage: https://www.facebook.com/ThimPress
Youtube: https://www.youtube.com/c/ThimPressDesign
Twitter: https://twitter.com/thimpress