Introducing the Business Coaching Demo: Make your website awesome by taking a peek at the exciting world of business coaching. Check out its cool look and awesome stuff that show how your website can become really great.
What is special about Business Coaching Demo?
ThimPress, that's us! We took all the cool stuff from the Coaching WordPress Theme and used those awesome parts to make the Business Coaching Demo even better. If you've got a business, our demo is the perfect choice for you.
Clean Design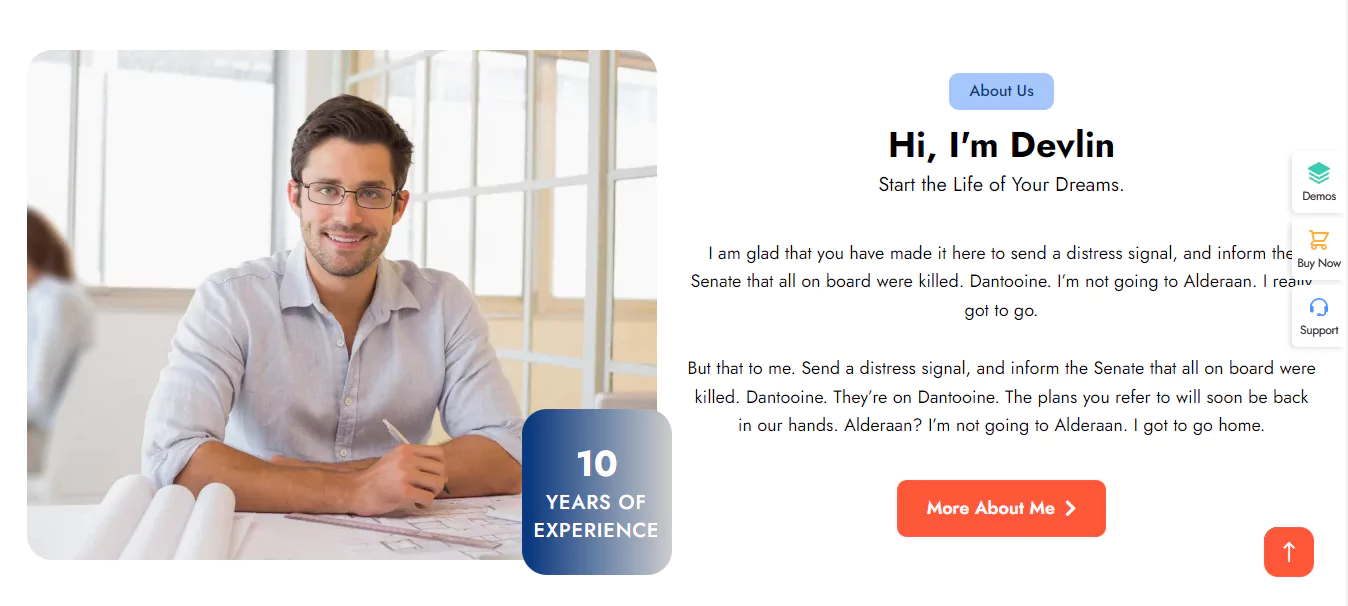 The Business Coaching Demo will really wow someone when they first see it. People believe it to be very trustworthy because it appears so clean and modern.
When you look at it, you can quickly uncover what is most important, such as the type of coaching they provide and their level of expertise.
Additionally, they leave some white space around the text and images, which enhances the entire look.
It doesn't simply make you seem good; it also makes it easier for you to comprehend what they're saying. This straightforward layout makes it simple to use and remember.
Clarity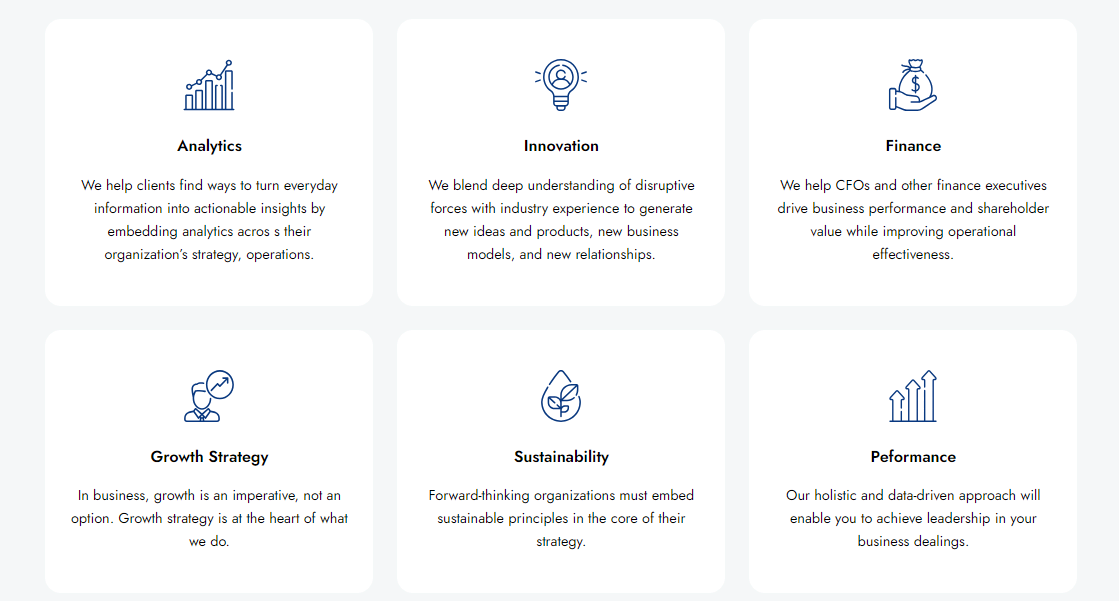 It's necessary to express your message clearly while educating people about business education.
The Business Coaching Demo excels at doing just that. It organizes the information in a straightforward manner. They make use of succinct, attention-grabbing headings, concise sections, and buttons to point you to the next step.
People who may be interested in coaching may quickly ascertain the benefits and ways in which it can benefit them because they place a strong emphasis on clarity.
This openness in their explanations increases people's trust in them and encourages participation, both of which are necessary to the success of a coaching business.
Consistency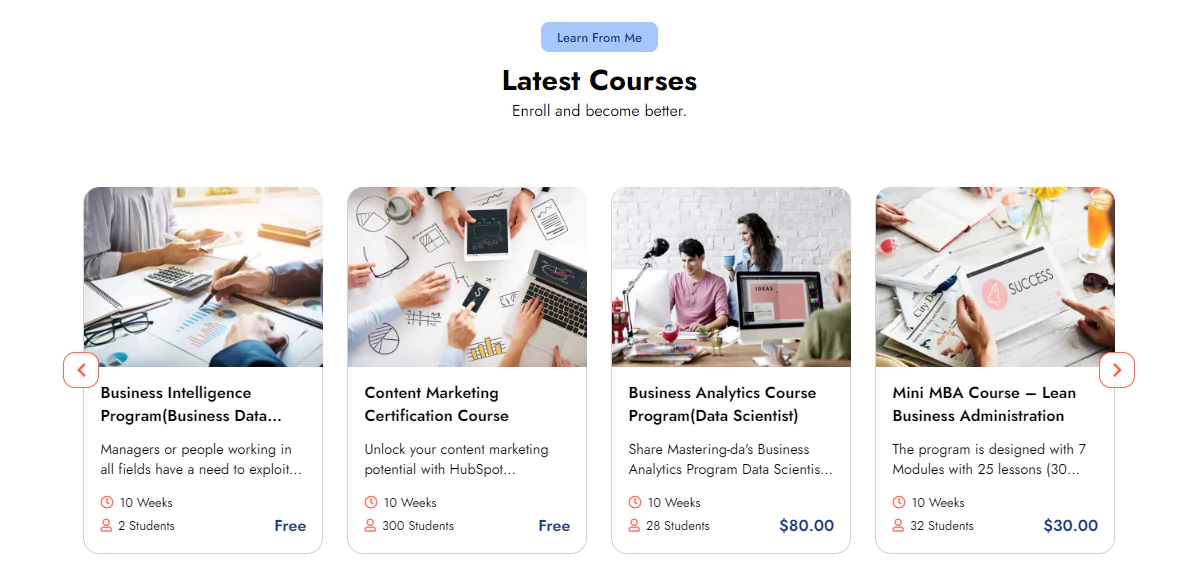 When there are many competitors, building a unique brand that customers can recognize is key. The Business Coaching Demo might be extremely helpful in this respect.
They guarantee that the colors, typefaces, and images on your website are all uniform. This strengthens the message of your company and the values that you support.
And it's not all about appearances. Additionally, the demo ensures that your website is simple to use on PCs, tablets, and mobile devices so that users can locate information quickly.
When everything functions as it should, it gives you a truly professional appearance and suggests that you are genuinely passionate about your work as a business coach.
Responsive
Most people now frequently use the internet on their phones. Therefore, having a website that works well on all types of screens, including large PCs, tablets, and mobile phones, is extremely important.
The Business Coaching Demo is aware of this and ensures that your coaching website looks amazing and works perfectly on all devices.
Making things fit on various screens is only one aspect of this. Additionally, the sample ensures that users may access your website without difficulty even while they are away from home.
For anyone who might be interested in learning more about your coaching services, this makes it really convenient.
Business Coaching makes use of the most cutting-edge website technology, including HTML5, CSS3, and BOOTSTRAP 3. Thus, our demo is full responsive and excellent on all devices.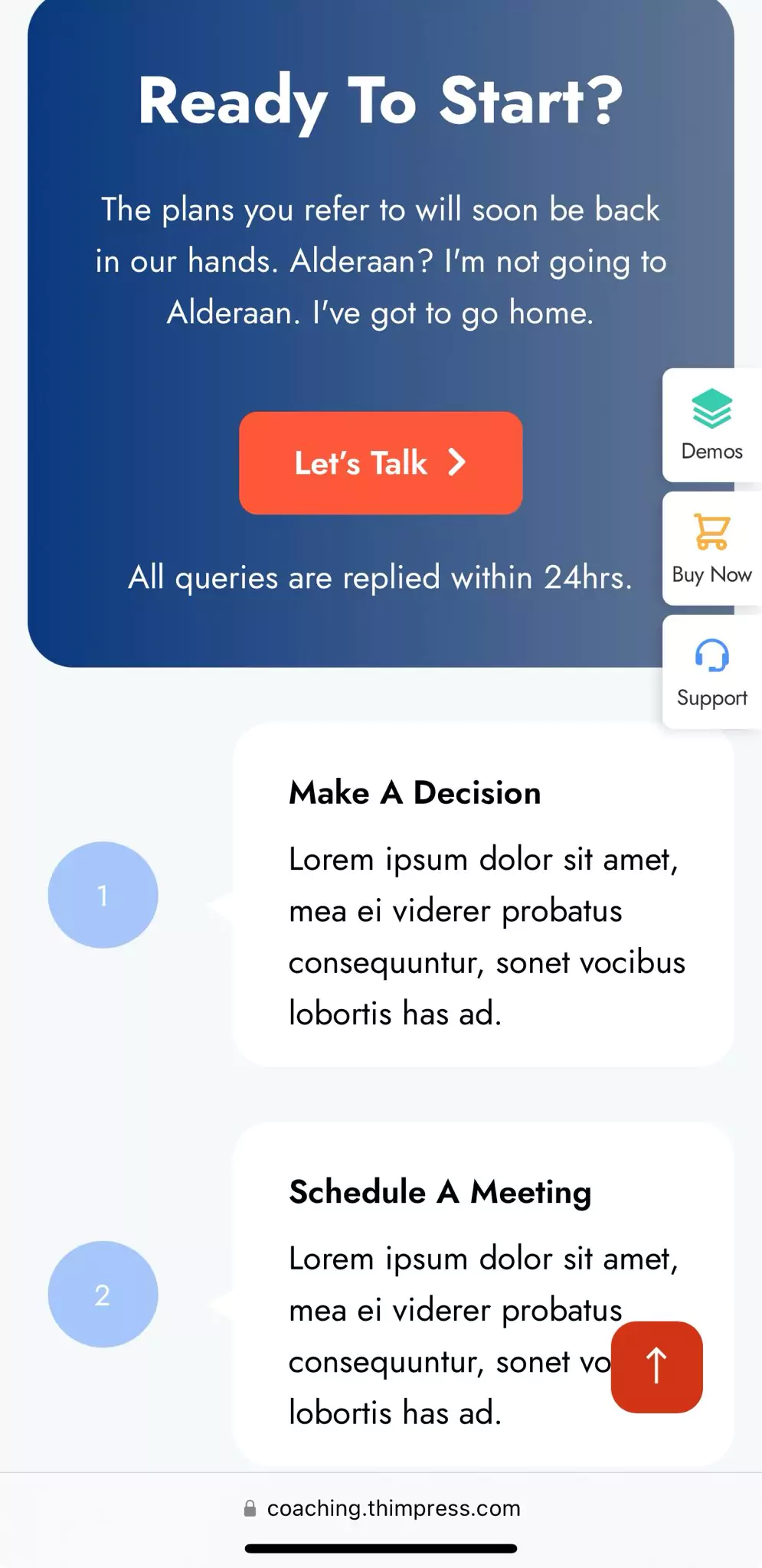 Try The Business Coaching Demo Now!
The Business Coaching Demo stands as a shining demo of what the Coaching WordPress theme can offer. Its clean design, clarity, consistency, and responsiveness work in tandem to create an exceptional user experience that can set your coaching business apart from the competition.
Let's craft a virtual coaching space that truly connects with your audience and drives your business forward.
Read More: New RealPress Main Demo WordPress Theme Review
---
Contact us, ThimPress:
Website: https://thimpress.com/
Fanpage: https://www.facebook.com/ThimPress
Youtube: https://www.youtube.com/c/ThimPressDesign
Twitter: https://twitter.com/thimpress