In the world of the internet, it's super important to have a really interesting and cool website. That's where the RealPress WordPress Theme comes in! It was made by the talented folks at ThimPress. We made a bunch of different versions of it, but the RealPress Main Demo is the new star.
What is special about the RealPress Main Demo?
RealPress Main Demo is special because it looks really neat and clear, and it always looks the same no matter what you use to look at it. It's also super smart and works perfectly on all devices. Let's explore what makes the RealPress Main Demo so special and cool
Clean Design with New RealPress Main Demo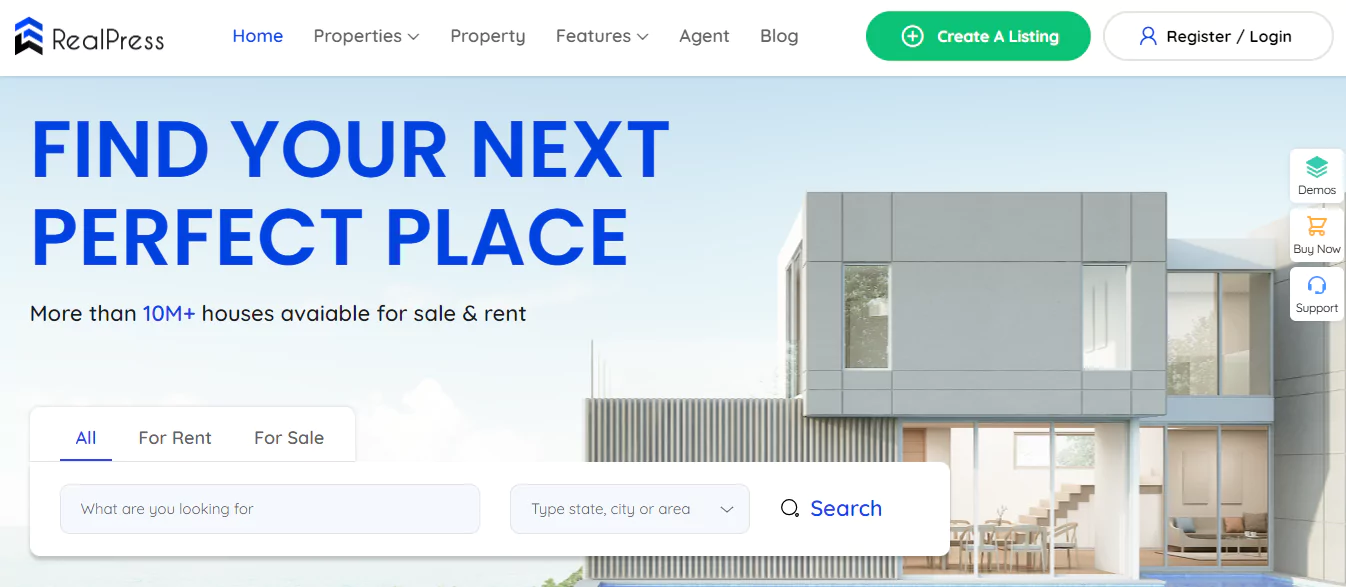 When you visit the RealPress Main Demo website, you'll notice that it looks really clean and modern. This kind of look is super important when people first come to your site.
They begin to believe that you are a true professional and expert in your field. Finding what you're looking for, like the houses they're selling, is simple thanks to the layout of the page.
They assemble facts and gorgeous images in a way that looks outstanding. This not only improves the appearance of the website but also shows how proficient they are at selling houses.
Accordingly, it's not only about how things appear; rather, it's like a secret code that lets you know someone is reliable and excellent at what they do.
Clarity and Conciseness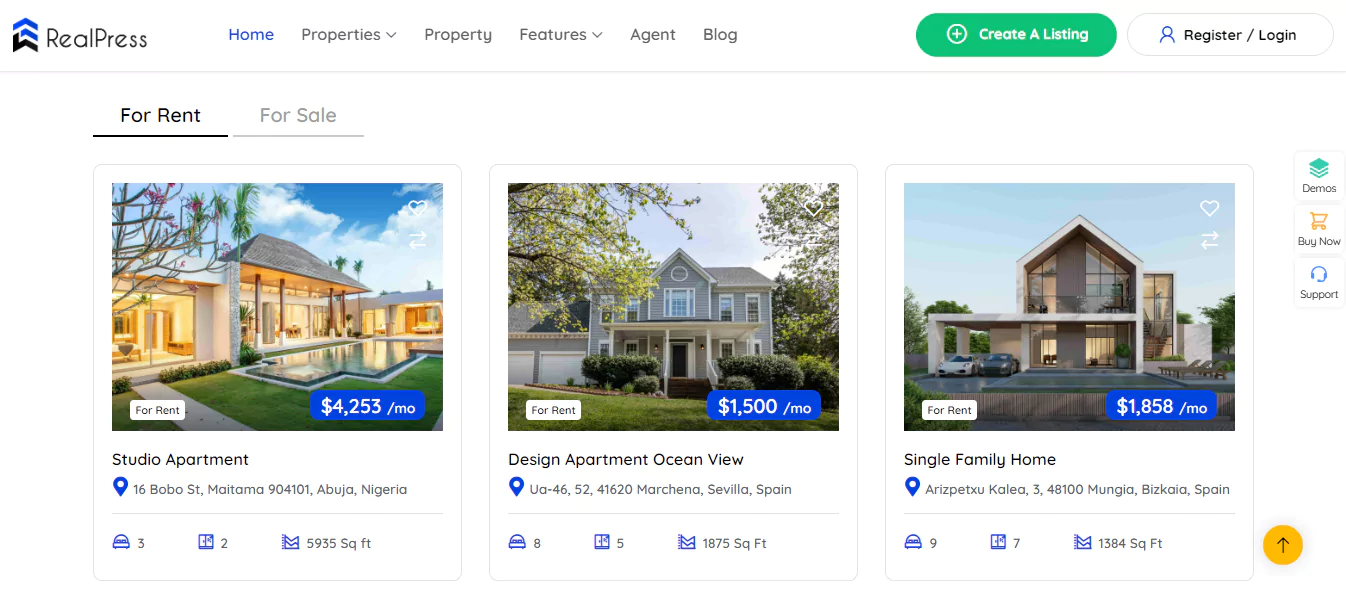 When you're buying or selling a house, you gotta make sure you explain everything real good. The RealPress Main Demo is like a superstar at this.
They're really good at taking complicated info and making it easy to understand. They use short and catchy titles, not too much writing, and buttons that tell you what to do.
This helps you know all about the houses they're selling and makes you want to know more.
People who wish to purchase or sell homes can easily see how good they are because they put a lot of emphasis on making things simple to understand.
They gain more trust and confidence in their real estate agreements thanks to their open communication.
Consistency and Discipline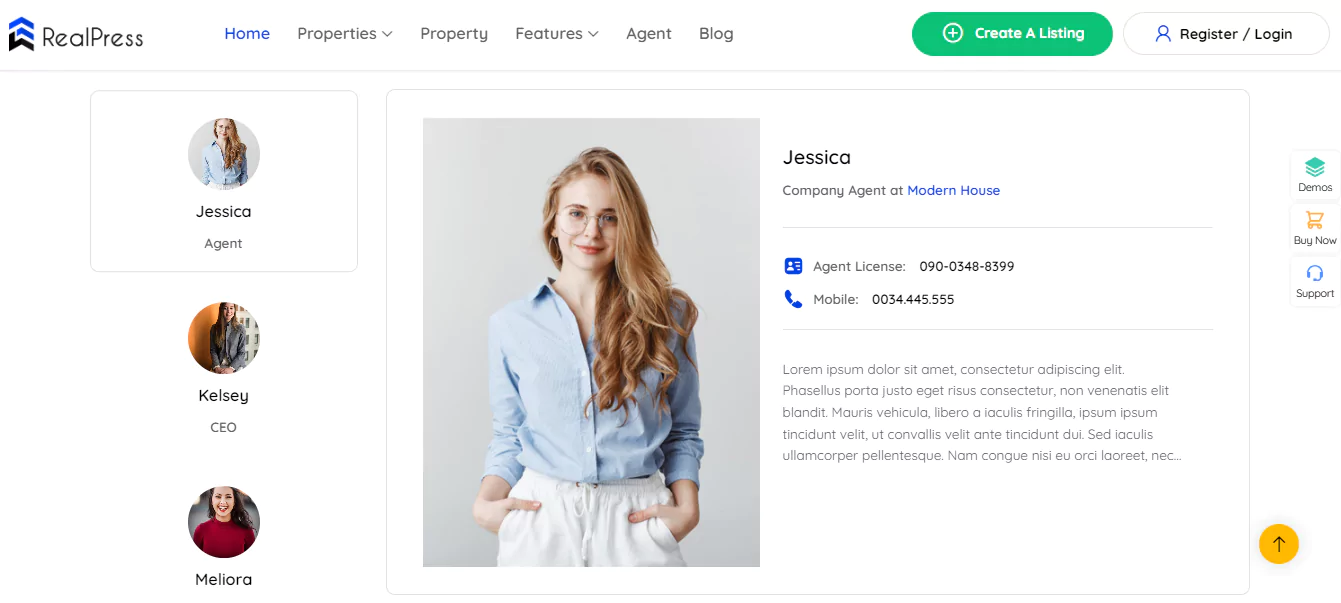 Imagine that you are competing in a large-scale real estate auction. You need to stand out in order to succeed.
The RealPress Main Demo shows how being harmonious in a good way can help your house-selling brand. They use colors, fonts, and pictures that go together nicely, like a great team playing music together.
Not only does having harmony entail looking good. Additionally, it implies that their website is simple to use whether you're on a computer, phone, or tablet.
They appear really competent and genuinely interested in assisting you in buying or selling a home as a result. It's like having a reliable friend at your side while you navigate the real estate market.
Full Responsive
Most people use their phones to go online a lot. So, it's super important that websites work well on phones.
The RealPress Main Demo gets this and makes sure your real estate website looks and works great on all kinds of screens, like big computers, tablets, and small phones.
Making things fit on various screens is only one aspect of this. Additionally, the sample ensure that users may access your website without trouble even while they are not at home.
For people who might want to look at houses while they are out and about, this makes it really easy.
So, whether someone uses a computer, tablet, or phone to check out the homes you're offering, they'll have a great time doing so.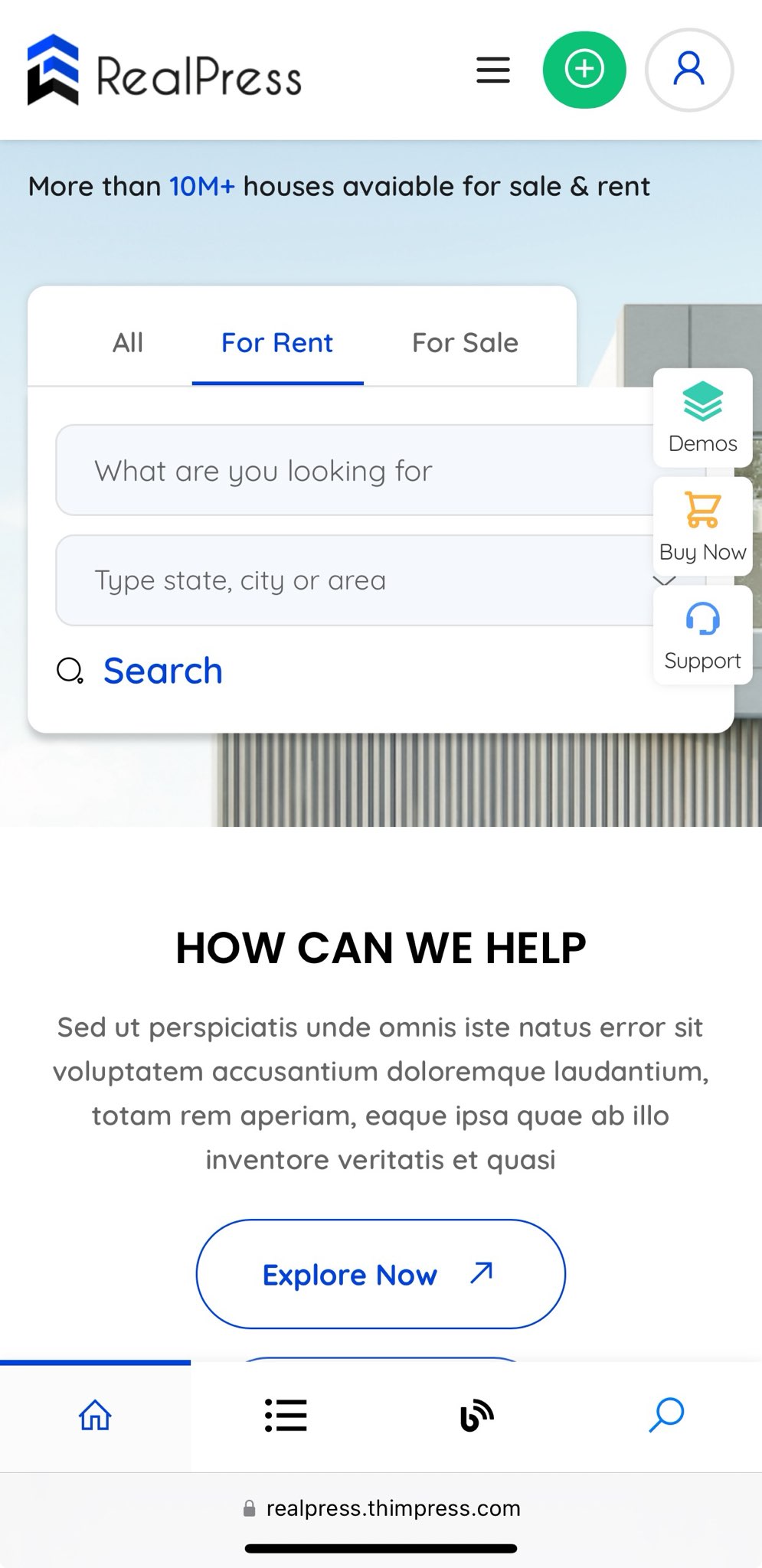 Try The RealPress Main Demo Now!
The RealPress WordPress Theme's best feature is the RealPress Main Demo. It combines a professional appearance, clear information, nice appearing, and fitting on all displays. This gives website visitors a genuinely wonderful experience, and it may really help your real estate business achieve remarkable things.
Read More: New Business Coaching Demo WordPress Theme for Your Business
---
Contact us, ThimPress:
Website: https://thimpress.com/
Fanpage: https://www.facebook.com/ThimPress
Youtube: https://www.youtube.com/c/ThimPressDesign
Twitter: https://twitter.com/thimpress