Do you wanna find EIG Hosting alternatives?
The Endurance International Group or EIG is an enormous hosting brand. Today, let's take a look at this brand, the companies that belonged to it, why it's badly reported, and alternatives.
What Is EIG Hosting?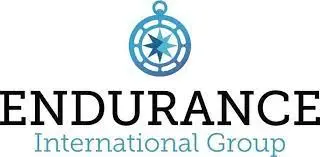 Endurance International Group (EIG) is the biggest web hosting company in the world. This company was founded in 1996 in Massachusetts, USA. At this moment, EIG owns over 80 hosting brands and over 4.9 million users from all over the world. Indeed, they are a very large company.
What Hosting Companies Does EIG Own?
There are many brands owned by EIG, including HostGator & Bluehost. Here is the list:
| | |
| --- | --- |
| 2slick.com | HyperMart |
| AccountSupport | IMOutdoors |
| Apollo Hosting | Intuit Websites |
| A Small Orange | iPages |
| Arvixe | iPowerWeb |
| Apthost | IX Web Hosting |
| Berry Information Systems | JustHost |
| BigRock | LogicBoxes |
| BizLand | MojoMarketplace |
| BlueDomino | MyDomain |
| Bluehost – 2011 | MyResellerHome |
| Directi – 2014 | NetFirms |
| Dollar2Host | Networks Web Hosting |
| Domain.com | Nexx |
| DomainHost | PowWeb |
| Dot5Hosting | PureHost |
| Dotster | ReadyHosting.com |
| easyCGI | ResellerClub |
| eComdash | Saba-Pro |
| EmailBrain | SEO Hosting |
| eHost | SEO Web Hosting |
| EntryHost | Sitelio |
| Escalate Internet | Sitebuilder |
| FastDomain | Southeast Web |
| FatCow | Spry |
| FreeYellow | StartLogic |
| Globat | SuperGreen Hosting |
| Homestead | Typepad |
| HostCentric | USANetHosting |
| HostClear | Verio |
| HostGator – 2012 | VirtualAvenue |
| Hostnine – 2012 | VPSLink |
| HostMonster – 2011 | WebHost4Life |
| Host with Me Now | webhosting.info |
| HostYourSite.com | Website Builder |
| Network Solutions | Webstrike Solutions |
| YourWebHosting | Webzai – 2014 |
| MySocialSuite | Xeran |
| Site5 | Unified Layer |
Let's Review An EIG Hosting Brand List, Shall We?
Under the management of EIG, many EIG hosting companies have developed and gained trust among users all over the world. We will show you some of them below: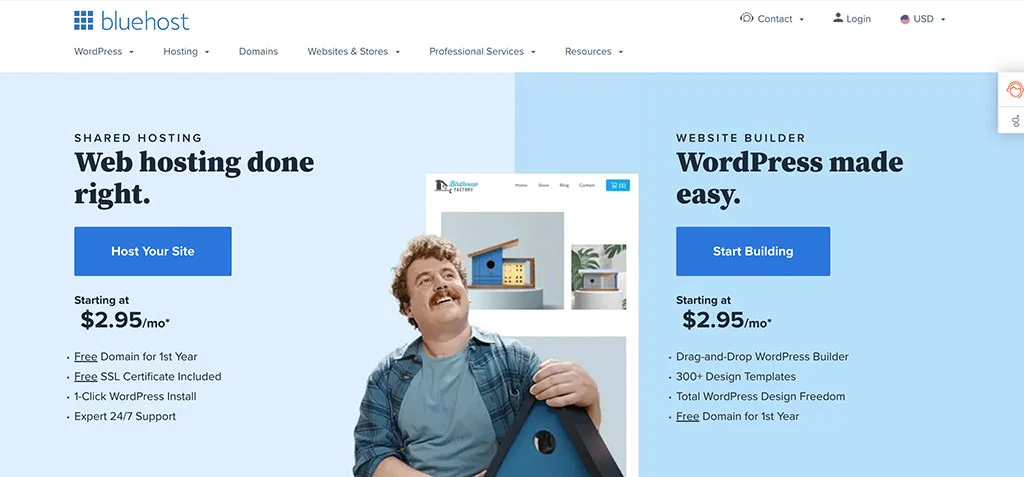 Appeared on top places of the most common hosting list in many years, Bluehost is surely the most popular hosting brand from EIG. Trusted by nearly 3 million users, this hosting promises its users of quantity and quality.
In Bluehost, each hosting plan will provide your site with managed WordPress, VPS, server, eCommerce, or dedicated hosting plans. A plan will contain a free 1-year SSL certificate, free CDN, & web builders. You can also choose to register your wanted domain name here.
A significant drawback of Bluehost is that there is no uptime guarantee – which will affect your site's SEO stats and trust-building to the search engine ranking system & audience. Also, many customers claim on Twitter and Reddit that they usually struggle with the refund system.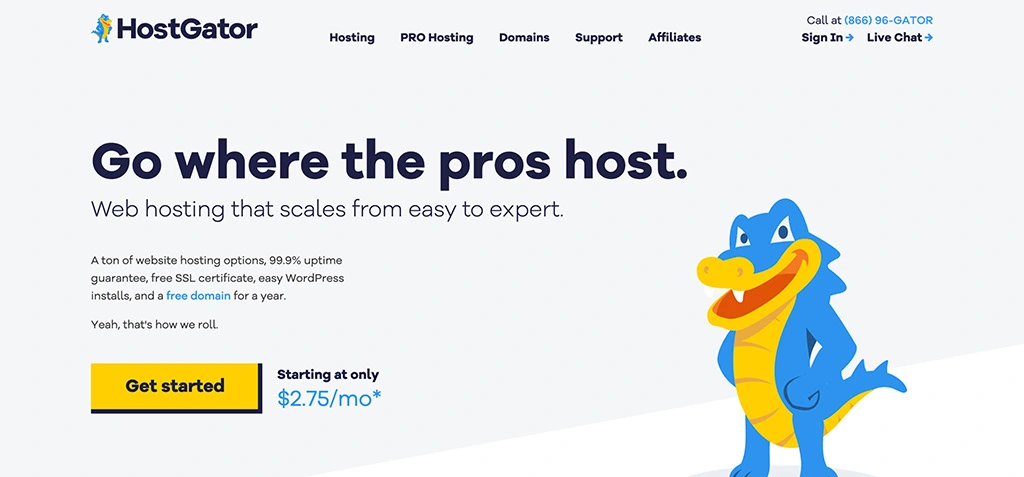 HostGator powers over 2.5 million sites, making this hosting nearly as popular as Bluehost. The EIG hosting corporation acquired HostGator in 2012 and has run it until this moment.
They offer a range of services and it seems like a formidable company in this industry. What they provide are domain registration, w transfers, and domain management. Their hosting plans include shared, cloud, managed WordPress, VPS, reseller, Windows, and dedicated hosting.
They offer a free domain name with plans only if you register for at least 1 year. Other included features are SSL certificates, backup plans, and unlimited bandwidth. HostGator also provides users with a 45-day money-back guarantee, which is a longer period than what is typically offered in the industry (30 days is the most common period for refund in this field), allowing clients to try their plans with a better understanding.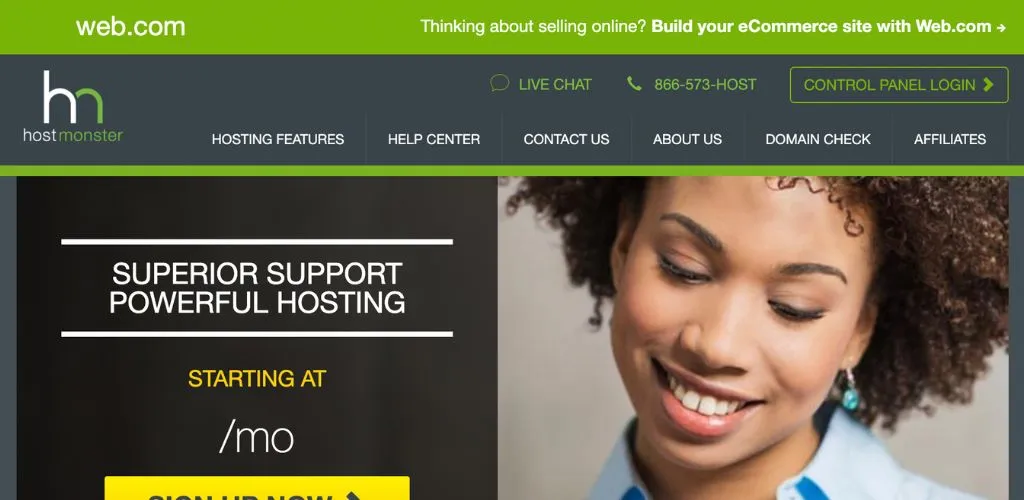 As a brother site of Bluehost, HostMonster seems to be not as familiar as his brother as an EIG hosting company. Still, it's a fine hosting service for web owners. It was acquired by EIG in 2010.
HostMonster offers users both basic and professional hosting services. They provide dedicated and VPS hosting, too. Using HostMonster, you can acquire limitless domain hosting, endless data space, and 3 webmail solutions. Although they offer great features, the hosting performance is not guaranteed. On the other hand, the website navigation is quite complex which will cut off user experience.
Are EIG Hosting Brands Bad?
Throughout the recent decade, many customers have complained about the usability, reliability, & customer service of EIG-owned website hosting brands. Since EIG was made to cut costs and redundancies, this stuff has been predicted to happen. Although there are many improvements in the service & reliability, the community still questions the quality of those brands, a lot really. Some of the brands that have been developing the most are HostGator, Bluehost, & iPage.
Some of the most popular complaints about those EIG-owned companies are:
The length of business time has been operating too long.
Massive complaint volume filed for a business of this size.
EIG domain hosting has received a lot of complaints filed against their business.
Resolutions of complaints filed against their business are not really good.
Hate them or not – we should understand that not all EIG brands are the same.
Of course, with an enormous number of brands, it is expected that some of those brands are "dead". Therefore, the corporation can focus and invest in other suitable companies, maybe other fields, too.
What Hosts Are Not Owned by EIG?
In contrast, there are a lot of EIG-free hosting brands for you. Here is the list for some of them:
A2hosting
ScalaHosting
Hostinger
InMotion Hosting
And more.
Let's review some of them.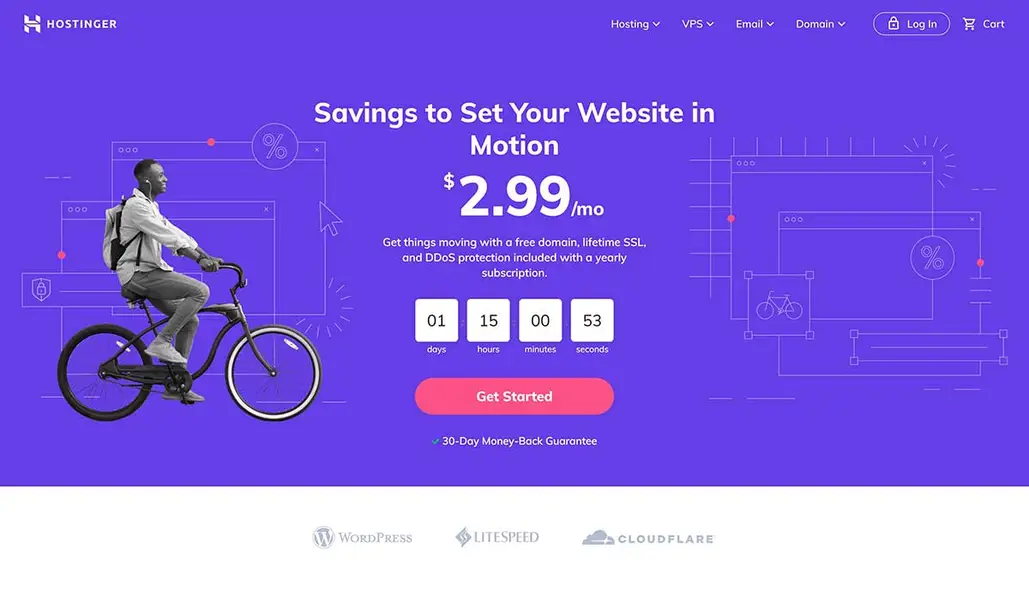 Young but powerful is what people call Hostinger – a company that doesn't stand as an EIG hosting brand. It uses its built-in hPanel to alternate the cPanel for hosting & website management. They offer a lot of widgets, web speed guarantees, and 24/7 customer support. The hPanel is also very user-friendly and helpful which will make it easy for newcomers, too. The customer support service also provides fast and effective solutions which makes the experience with Hostinger positive. However, there are still many complaints about their service on social media such as Facebook and Reddit.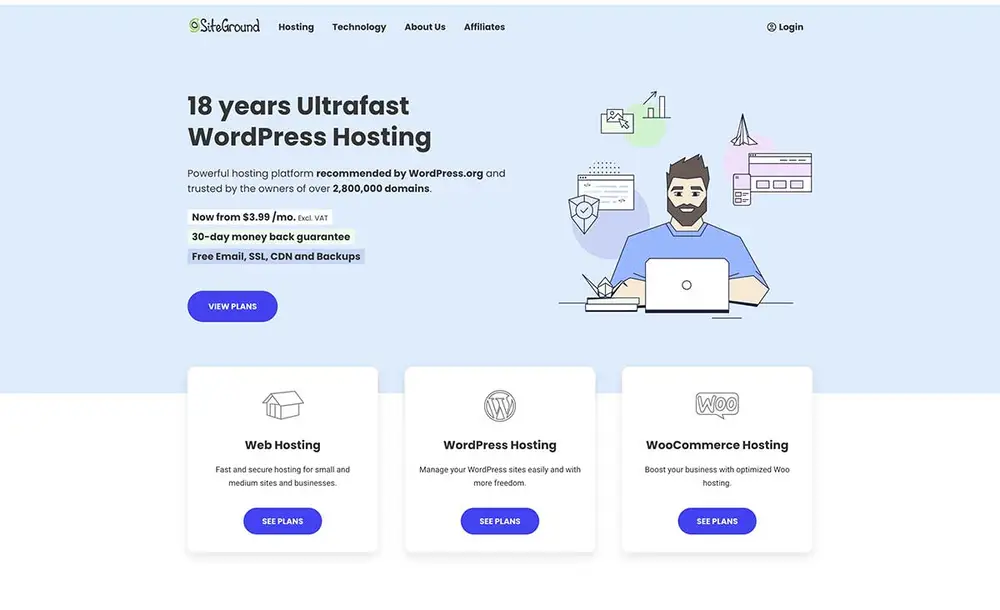 SiteGround is famous for both great quality and quantity of web hosting. Some of those plans have really good features such as the GoGeek plan with free PCI compliance, free GIT, and staging areas. Having over 2.8 million clients all around the world, this company is also one of the most common hosting providers in the WordPress community. They are known for reliable service, various types of hosting, excellent technical support service, and solving hosting-related problems.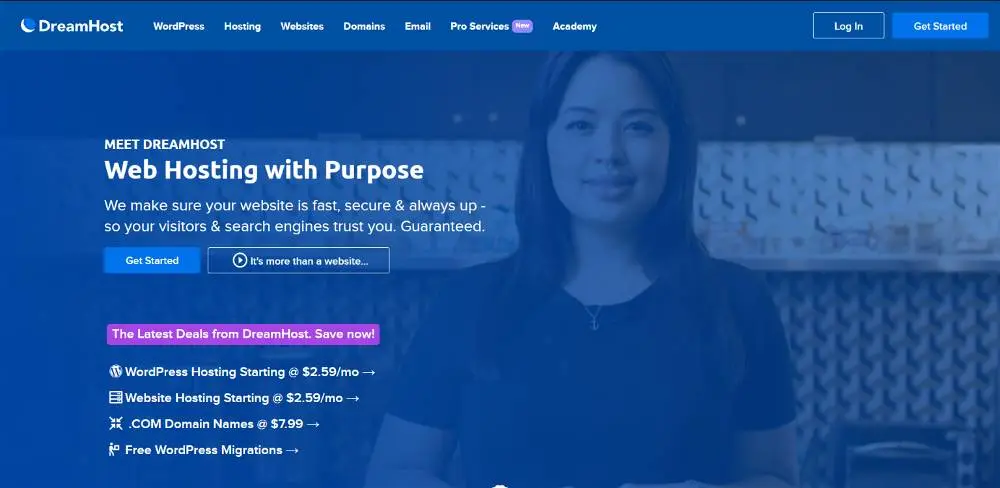 In the web hosting industry, people call DreamHost a veteran who has led this field from the start of the century. This non EIG hosting company has mastered and provided top-tier hosting plans, perks, functionalities, uptime, and more. With the fully completed instructions and simple interface, you can use this hosting brand to start your site from nothing. Also, they are very affordable despite the fact that their service is top-notch.
EIG Hosting: What Do You Think?
From the above information, you may have a better view of the EIG hosting companies and why those EIG hosting brands are hated by the WordPress community. Many of them are bad but some of them still shine like a diamond among the mud.
Read more: What Are Sentiment Words – Positive Words & Negative Words
---
Contact us, ThimPress:
Website: https://thimpress.com/
Fanpage: https://www.facebook.com/ThimPress
Youtube: https://www.youtube.com/c/ThimPressDesign
Twitter: https://twitter.com/thimpress