We are living in the kingdom of technology where everything can be connected with a few clicks. Therefore, having a website to inform and advertise your organization is extremely popular nowadays. Yes, everyone considers Build A WordPress Website having a "scandal" for being too complicated, which worries beginners. We have the deepest sympathy for you. It will be as simple as possible to Build A WordPress Website. However, before exposure to steps, you should consider some factors below to have the smooth and easy install process.
Why Should You Decide To Build A WordPress Website?
What is a WordPress website?
A MySQL/MariaDB database is used with WordPress, a free and open-source CMS. In its most basic form, WordPress is a free and open platform to Build A WordPress Website. You can create straightforward websites for your blogs and companies there.
WordPress has a ton of features such as templates to simply fill up with information, plugins, add-ons, themes, etc.
Though there are alternative ways, WordPress has consistently been the most well-liked online system to accumulate a website.
Distinguish between Build A WordPress Website by WordPress.org and WordPress.com
If you host your site on WordPress.org, which is advised if you are familiar with how WordPress functions. It means that you have total flexibility to update and customize your website's appearance. When you Build A WordPress Website and it, you may receive the most flexible website builder.
In contrast, choosing WordPress.com when you want WordPress.com to manage every aspect of your website, including hosting. In that case, your web design options are limited. However, it is easier and simpler; it is advised for beginners.
Read more What Is The Difference Between WordPress.com vs WordPress.org?
Advantages Of Using WordPress To Build A WordPress Website
Free
When you're on a tiny company budget, free is good. The WordPress CMS is free to download, but you must still pay for web hosting. And during the process to Build A WordPress Website, you might want to spend money on a theme. Instead of using a free one to modify how your site appears (more on that in a bit).
Flexibility and Adaptability
WordPress allows you to Build A WordPress Website for everything from tiny companies to online shops. WordPress will be flexible enough to accommodate whatever you decide to accomplish.
Install Easily and Customizable
Even if you lack technical knowledge, time from having a plan to enacting Build A WordPress Website and operating it just takes a couple of minutes. Everything you need is your domain name and a web hosting account are all you need.
An enormous list of diverse Themes and Plugins
WordPress themes provide you a lot of options for the look and features of your website. Additionally, this platform offers plugins, which are specific features like galleries, contact forms, and shopping carts.
WordPress websites frequently rank higher than non-WordPress websites because of their large quantity, regular content updates, inclusion of plugins, and range of tools that assist in the creation of planned and optimized material.
Higher Estimated for Digital Marketing
When using a function in the same platform, it is obvious that activities on WordPress web load faster. Because WordPress supports cache features which speeds up the site and improves the customer's experiences. Therefore, your page will be highly estimated and have a top place in the searching results from Google .
Popular
30% of organizations are selecting to Build A WordPress Website and WordPress holds a 60% market share for CMS. Because the percentage of people using WordPress accounts for a large number, the chances are good that you may find a solution to your issue or query on one of the WordPress developer or support forums.
Additionally, of course you will need to employ a third party to handle the upkeep, content, or design. Don't worry, there are a ton of developers, writers, editors, and designers that are familiar with the CMS.
Plan to Build A WordPress Website Spends How Much?
Build A WordPress Website has cost starting at only $100. A company website might cost as little as $100 per year and as much as $30,000 per year.
All of our users are advised to start off simply and gradually expand their websites as their businesses expand. By doing this, you may reduce possible losses, save money, and keep your spending in check.
Easily Build A WordPress Website with 8 steps
Step 1: Select A Decorative Domain

On the internet, deciding to Build A WordPress Website, you are known by your chosen domain name. Your domain name serves as the address for your house, and it directs users to your website. It's how people will find you and recognize your brand. Your website will always be completely controlled if you own the domain name, regardless of what transpires.
There are over 2 billion websites online, so you can select whatever name you choose. That is, keeping unique can be difficult. Here are some pointers for choosing an outstanding domain name for your website:
Unique sounding and brandable, unlike anything else on the market
Short sentences that are simple to remember are also more memorable.
You don't want users to have trouble pronouncing the name of your website. The typical example is a niche-related term, so make it straightforward to type and difficult to confuse.
Selecting.com,.net, and.org for websites to attract visitors from throughout the world.
Selecting co.uk,.ca, or.vn, etc to attract local visitors.
Requiring a domain registrar if you like purchasing a domain name in the process to Build A WordPress Website. We suggest several companies like Bluehost, Domain.com, Porkbun, Network Solutions, GoDaddy, Namecheap, NameSilo, and others.
Step 2: Choose and Buy Reliable Web Hosting Supplier
You must first register with a selected web hosting company before you can start to Build A WordPress Website. Your website files are really kept at your hosting company, which is similar to your home.
Your website wouldn't have a place to "live" on a server if you didn't have a hosting company. Because it affects the reliability, security, and speed of your website. There are many options available on the internet nowadays. Therefore, we put up a list of the Best WordPress Hosting for 2022 to make it easier to select one. These services all fulfill the three hosting criteria set forth by WordPress:
Version 7.4 or higher of PHP
5.6 or later versions of MySQL OR 10.1 or later versions of MariaDB.
HTTPS assistance
Step 3: Install WordPress
To link your new domain to your website if you use a hosting service, you must install the CMS.
Let's utilize GoDaddy to Build A WordPress Website as an illustration this time.
Log into your GoDaddy account and select Manage from the Web Hosting menu. Your account information will be shown on a screen for you.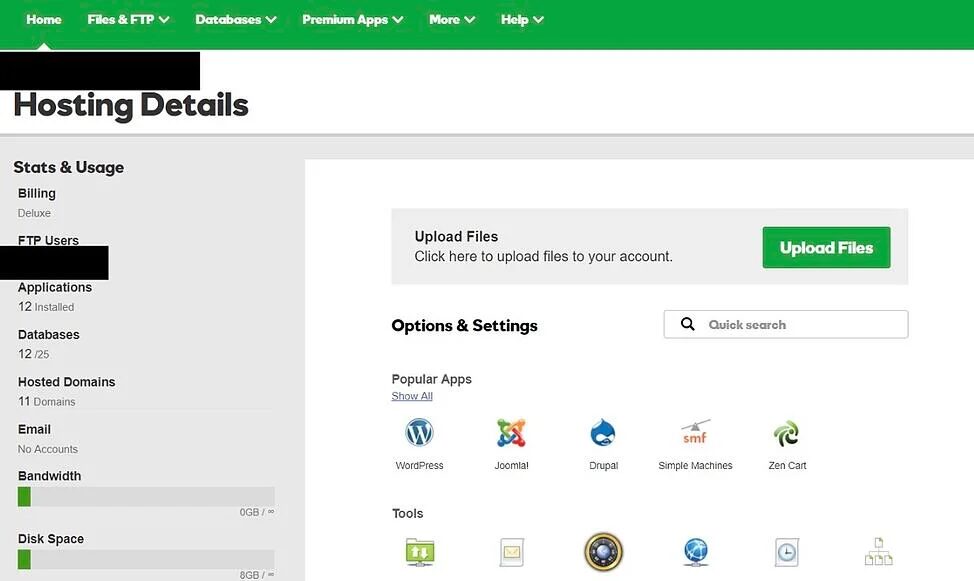 You will find a section labeled Popular Apps when you scroll down to the Options & Settings section. To start the installation, click on the WordPress application.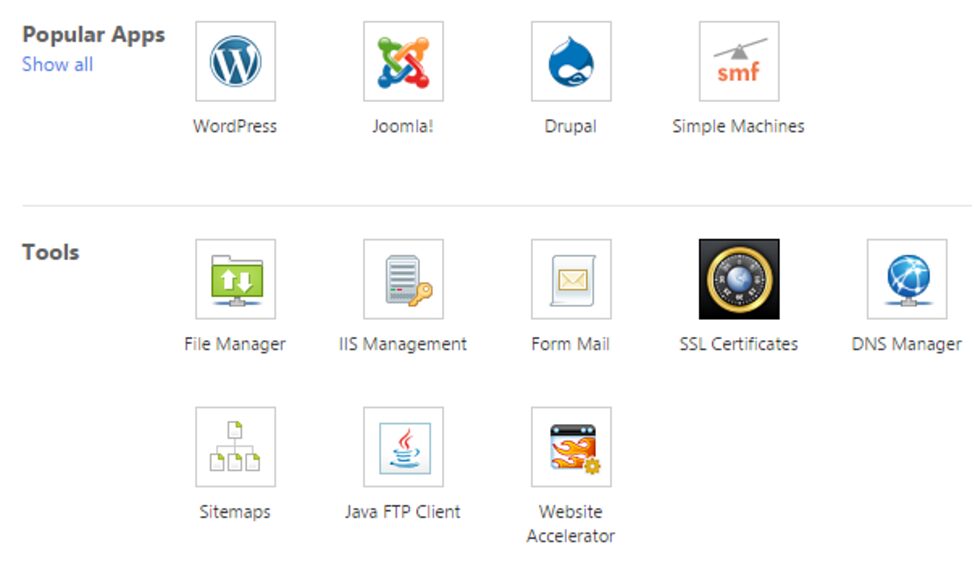 Following the installation of WordPress, you must answer a few questions regarding the domain you wish to use. Then, the directory in which you wish to install WordPress, and your admin details.
Development of your website occurs in about 24 hours for your hosting account, and GoDaddy email you to confirm.
After setting up your domain and installing WordPress, you'll need to configure your "Primary Domain" in WordPress. Therefore, users can find your website when they type in your domain.
Go to My Site in WordPress and choose Domains. Choose the custom domain that will serve as your main domain.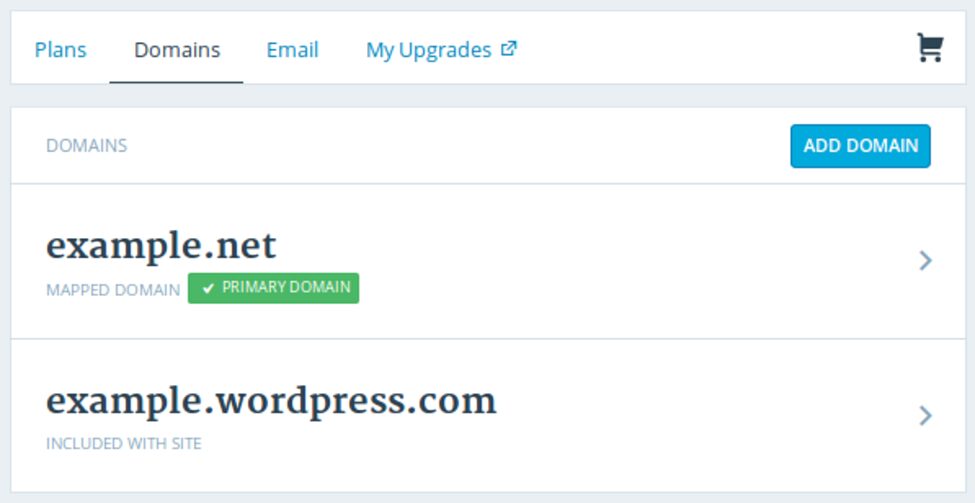 Click Make Primary after that.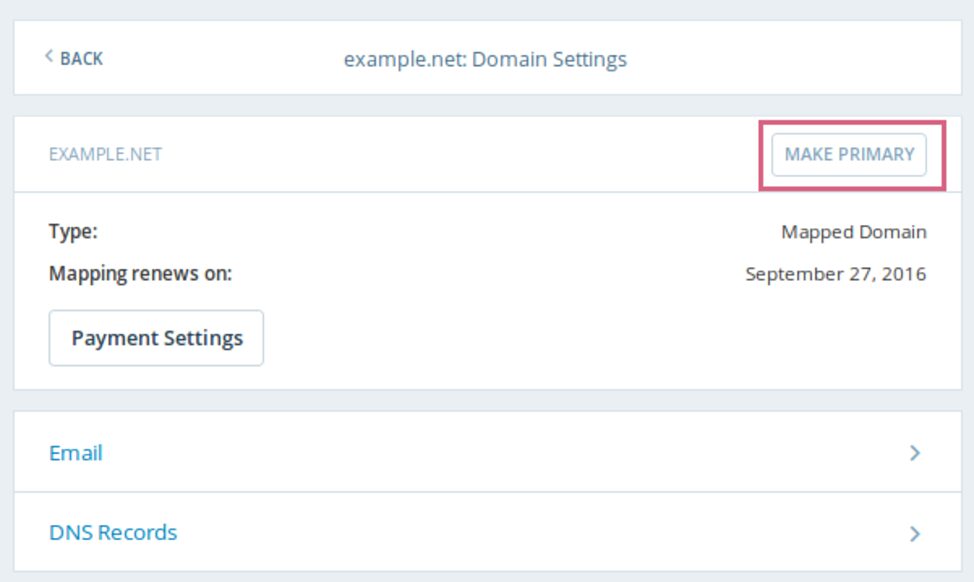 By selecting Update Primary Domain, you may verify that you intended to make this change.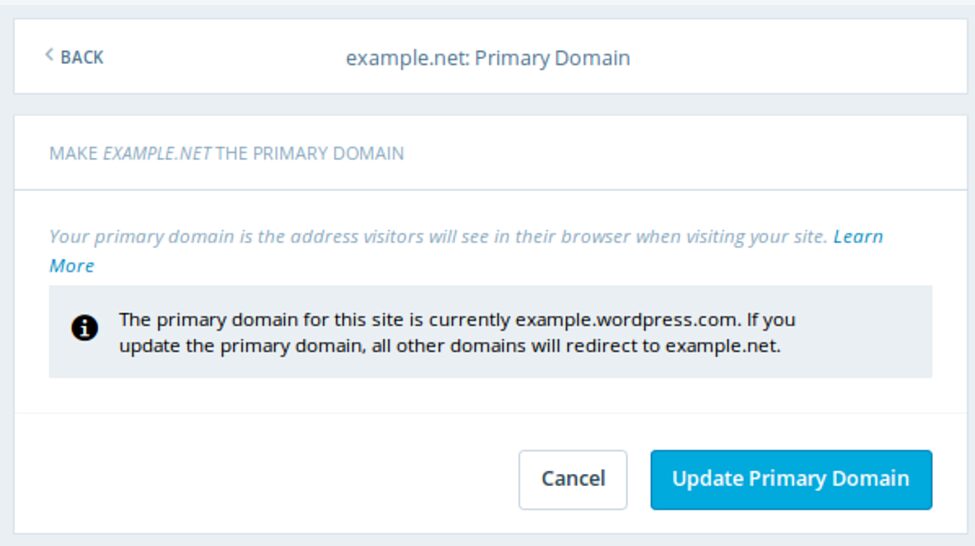 The upgrade was successful in case you find a green box – Primary Domain with a tick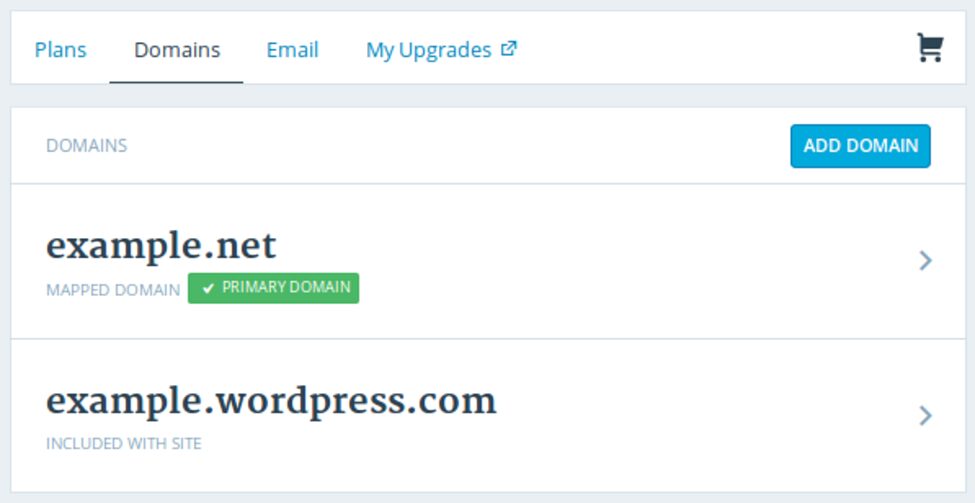 The fourth stage is making your website attractive.
Step 4: Configuring WordPress website
Permalink
The creation of permalinks in the process to Build A WordPress Website is crucial! Exactly why you should do this as soon as your WordPress website is up and running.The special things between a good and terrible permalink structure depends on the former. The good one clearly indicates to visitors where they are on your website while the other accomplishes the reverse. Correct permalink coding is also essential for raising your SEO ranking.
Keep you stay away from wrong ways, we put together a three-step guide to help you do it correctly:
Go to Permalinks by selecting Settings from the side menu in your WordPress administrator panel.
Click Custom Structure in the Common Settings section.
Choosing Numeric is a complete waste of effort because it would just confuse your visitor. Additionally, it isn't very helpful for SEO.
Add the tag "/blog/%postname%/" to your page.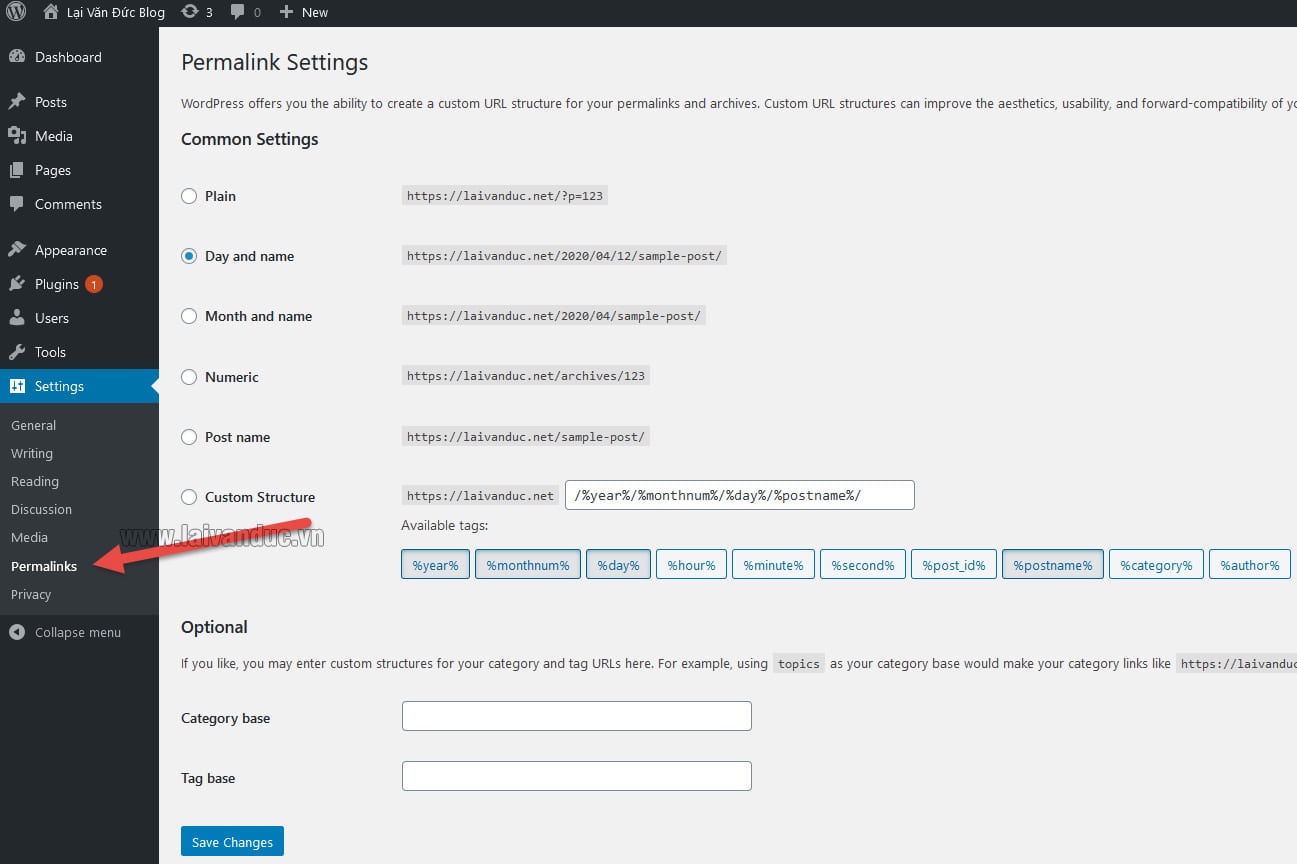 When finished, click Save to apply the alterations.
There are other options to further personalize Build A WordPress Website in addition to the theme you select. Let's go through some possibilities.
A website and a blog
Let's start by customizing your site's title.
Choose Settings > General from the administration panel. Include your website's slogan and title here. Other fundamental site information such as your URL, email, time zone, and more are also switchable. The dramatically vital things when Build A WordPress Website is below.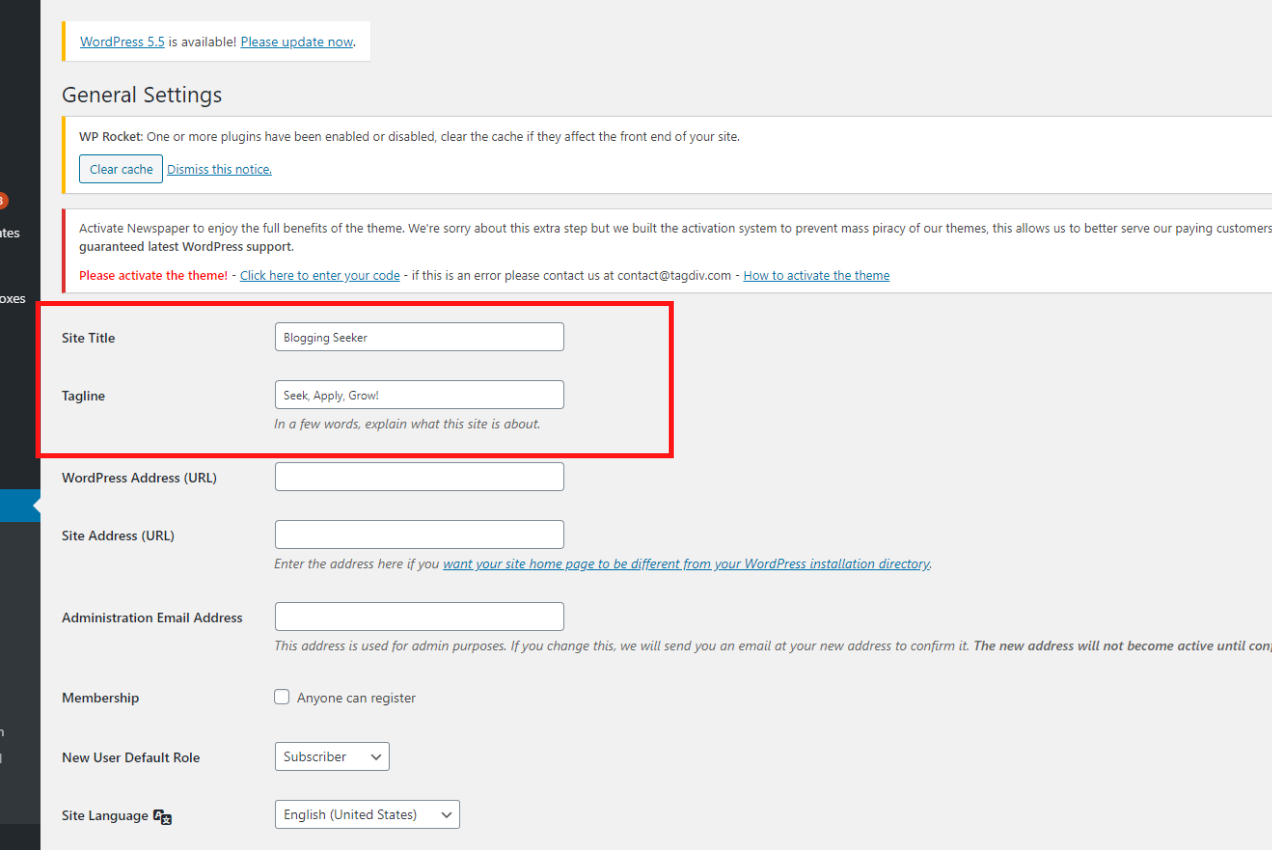 Let's now alter the reading parts. You may change your web page to a static page under Settings > Reading.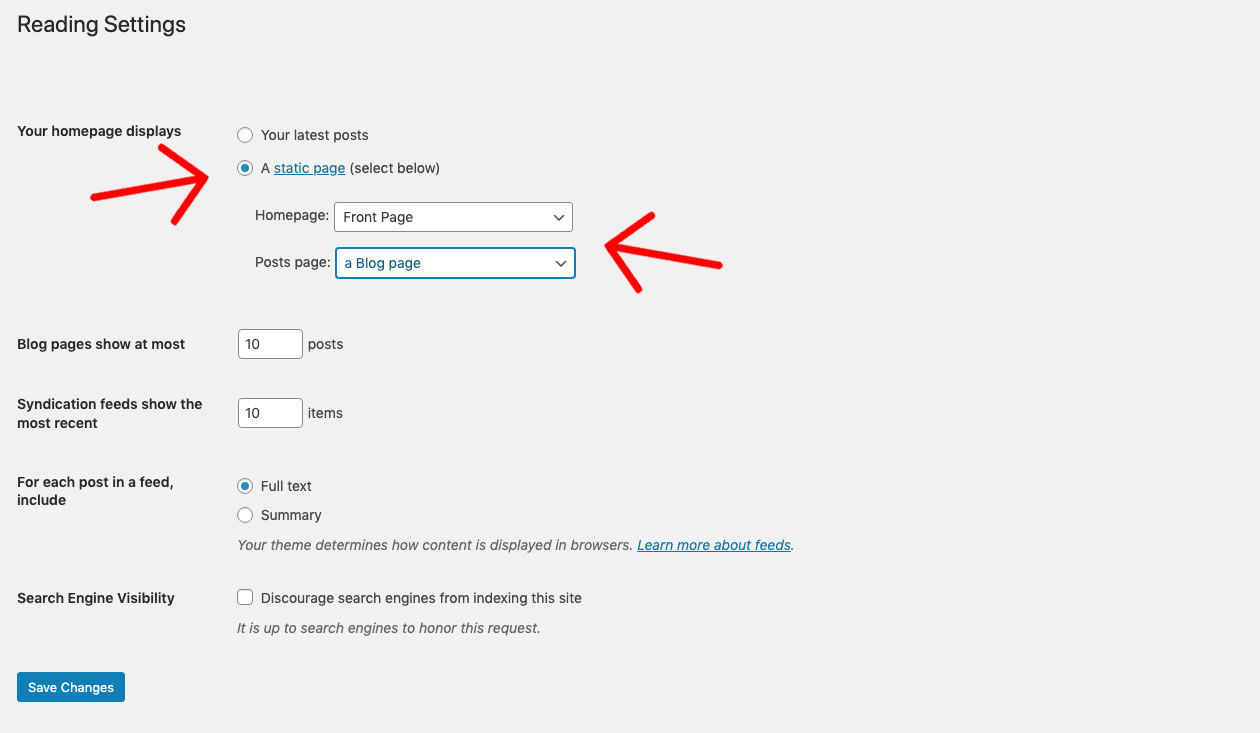 If you're a website owner who wants to have material stay in one location, take this into consideration. If you're a blogger that wants to have the most recent information show up at the forefront of your sites, think about employing a dynamic page. This makes it simple for your visitors to locate your most recent content.
Additionally, the navigation bar is editable. This makes it possible for website users to quickly discover information.
Go to your administration panel, select Appearance, and then select Menus to add a navigation bar.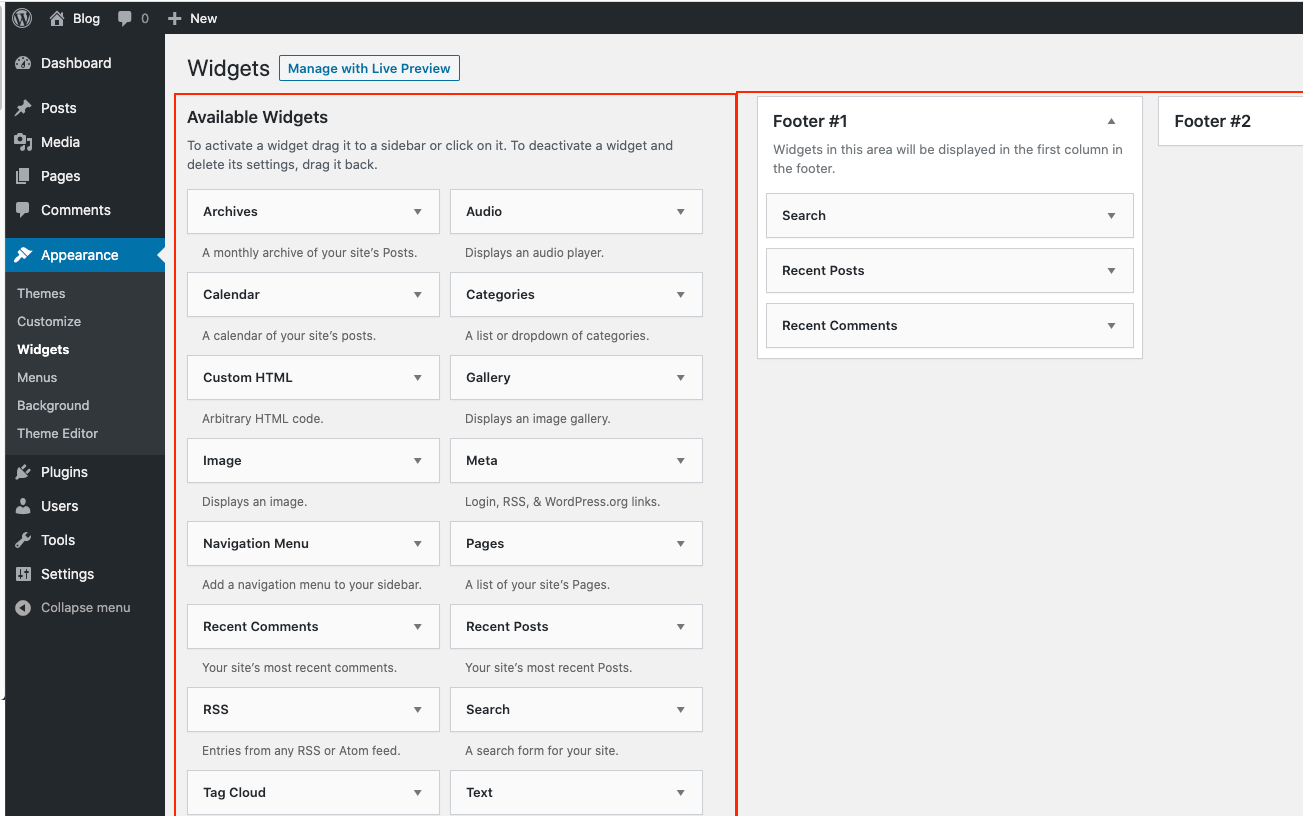 From here, you choose the layout of bars, the number of pages, the titles, and the listing order.
This is obviously just a small proportion of what you can do in the dashboard. For more details on your WordPress page settings and customizable choices, visit here.
Step 5: Set up a desirable Theme
The support for themes is one of WordPress' main USPs to Build A WordPress Website.
Themes are interchangeable themes that let you quickly alter the appearance of your WordPress website. For instance, your website's default look will be as follows: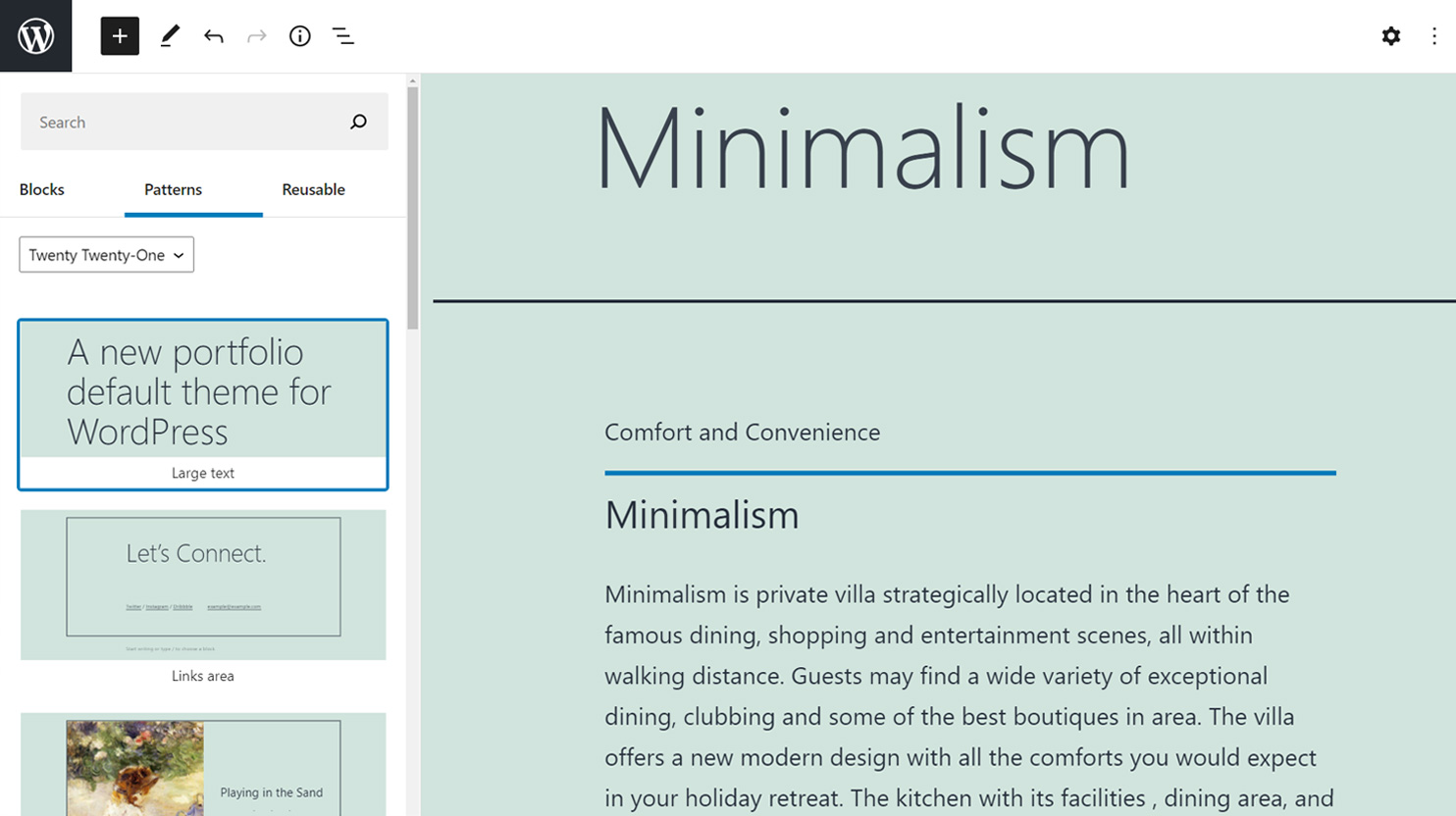 By selecting an additional well-liked free theme, you may alter the layout of your website. Now, it will resemble this: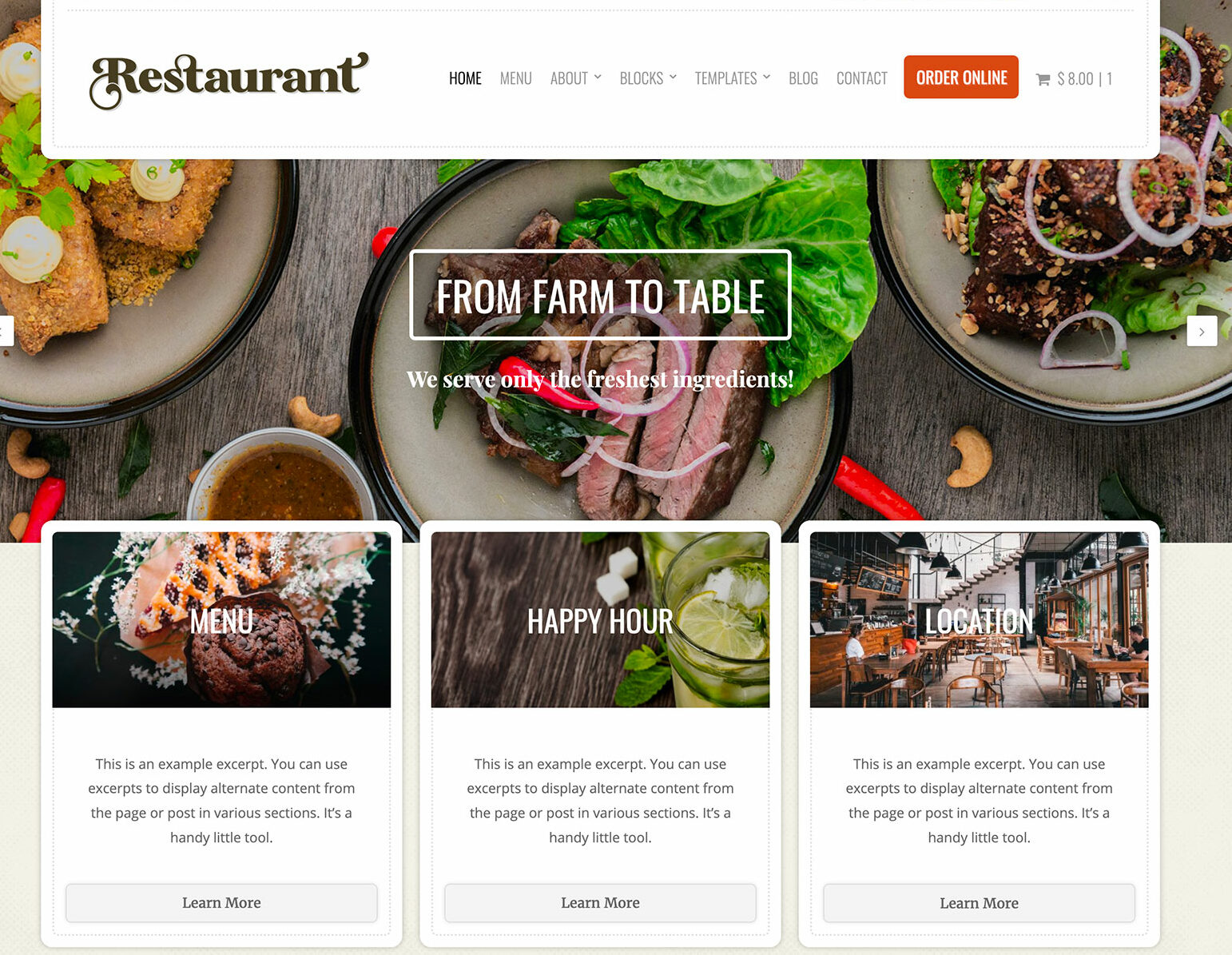 Pick a theme you find appealing
The most challenging step in creating a WordPress website is selecting a theme. That is as a result of the availability of over 30,000 themes.
You might start by browsing WordPress.org's official theme directory. But when you go to theme shops and marketplaces outside of WordPress directory, like ThimPress, your possibilities expand. These are third-party websites that provide both free and premium themes to improve the website's look and functionality.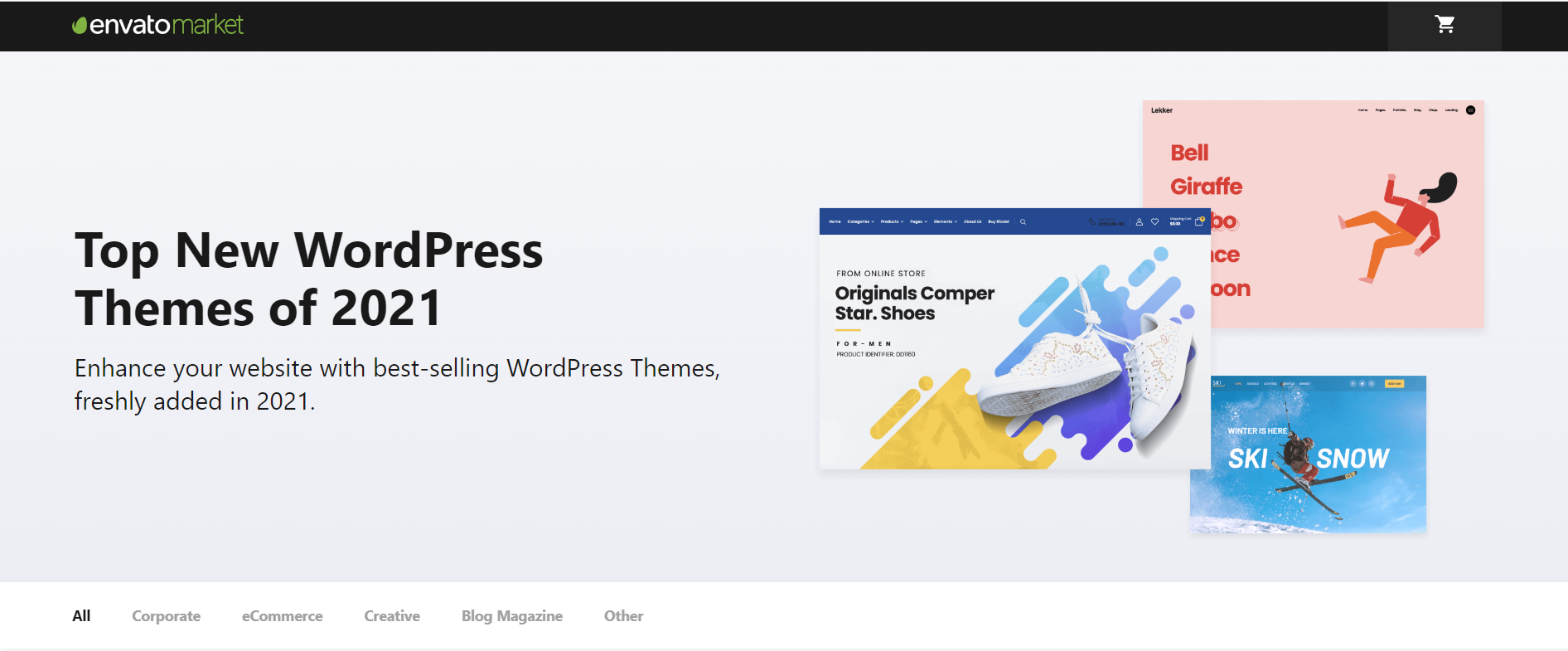 You may browse ThimPress or Themeforest marketplace and pick the one with the greatest theme for you.
Install the Theme to Build A WordPress Website.
You just need to tap Install as soon as you choose a theme from WordPress.org's official directory. Below is how to approach it:
Open Appearance, then Themes, and then click Add New. After typing the theme's name into the search field, click the Install button next to the theme selected.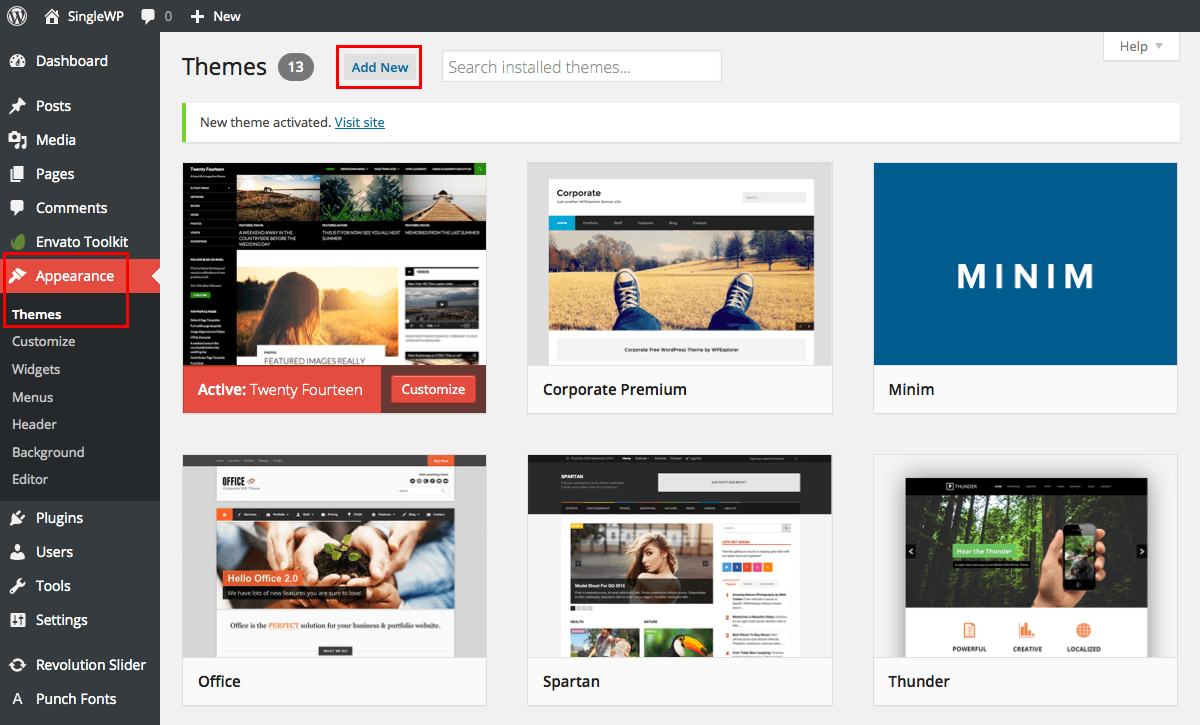 After installation, select Activate to get the element accessible on your webpage.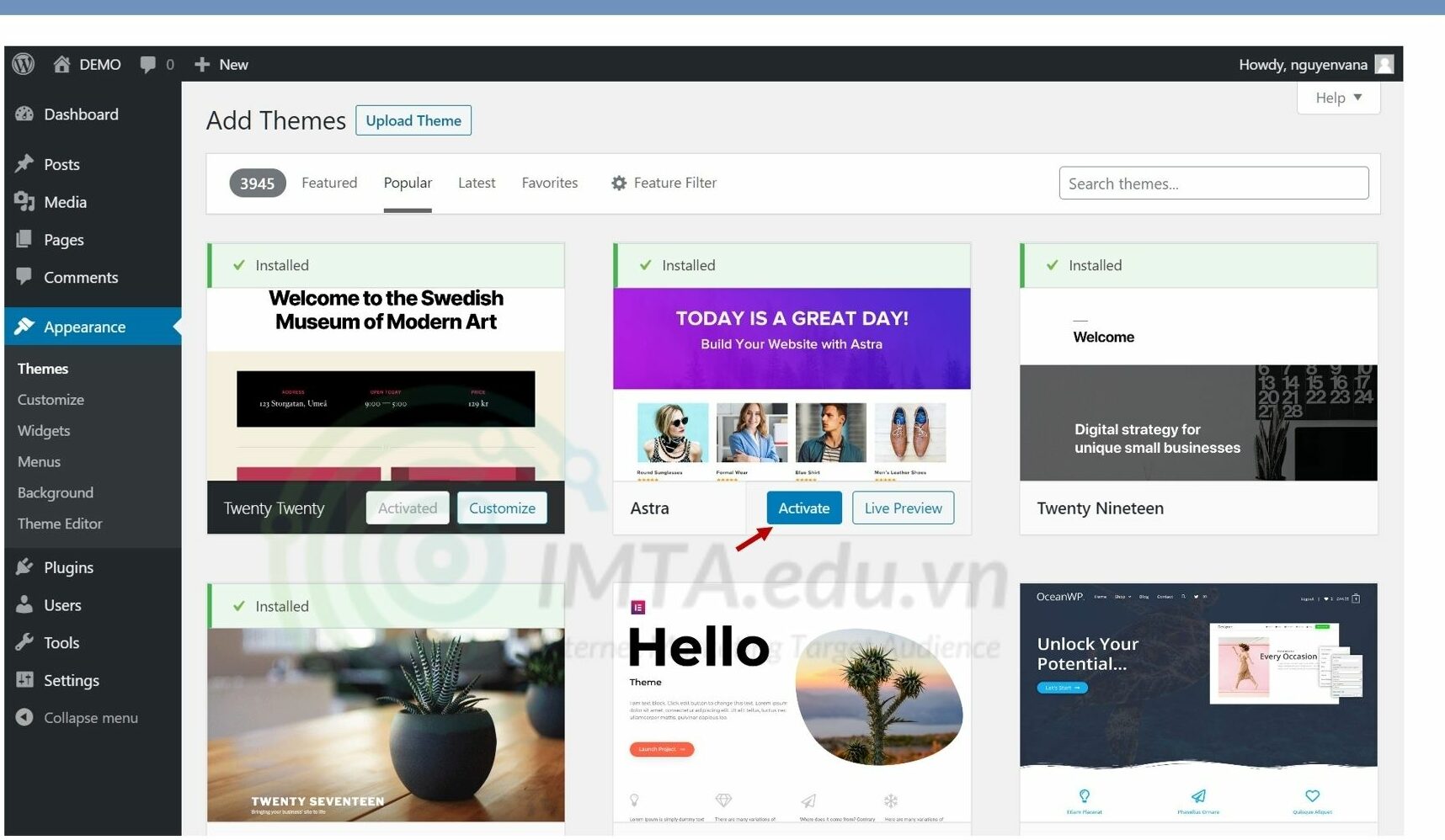 The instructions will change if you want to install a theme that you bought from a third – party provider.
Installing a premium theme to Build A WordPress Website is done as follows:
Download the new theme's.zip file to get started.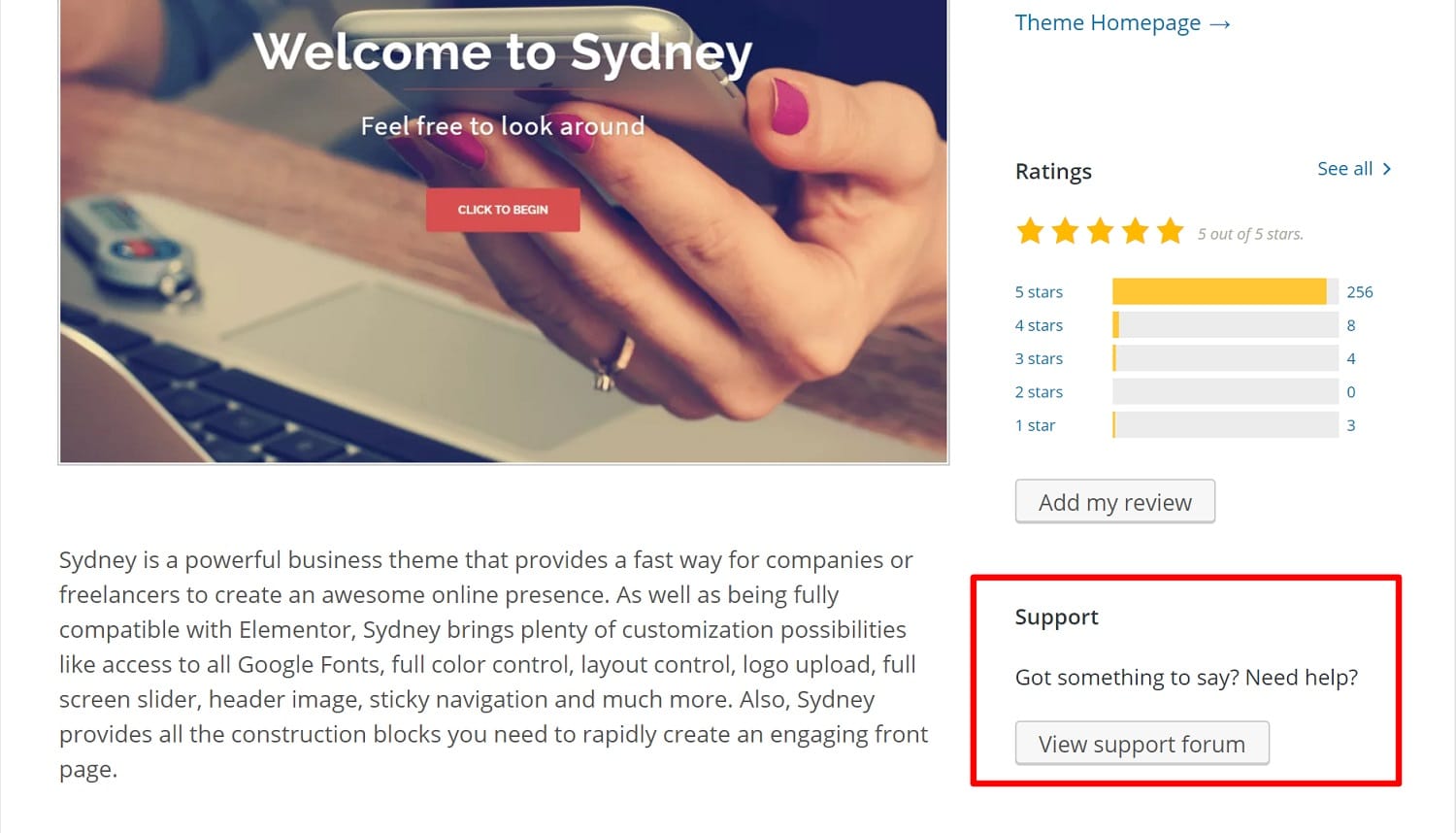 Enter your WordPress login information, then select Appearance, followed by Themes.

Select "Add New" from the menu. The WordPress theme homepage will then be presented to you.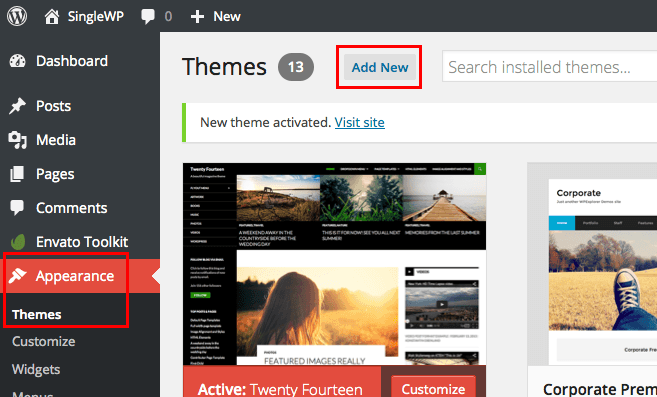 Choose the blue Upload Theme button at the top of the screen. After the prompt, find from your computer the.zip file.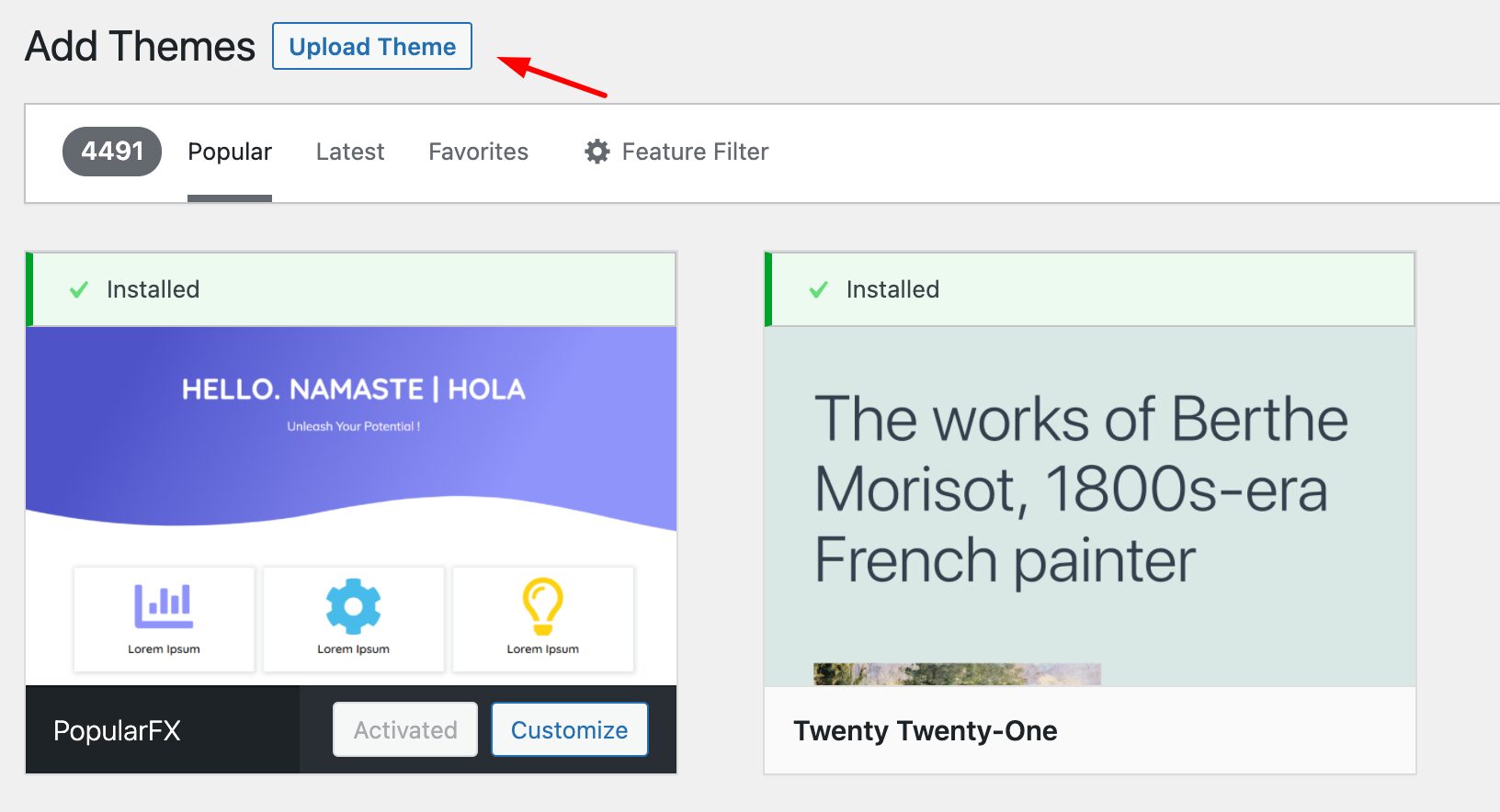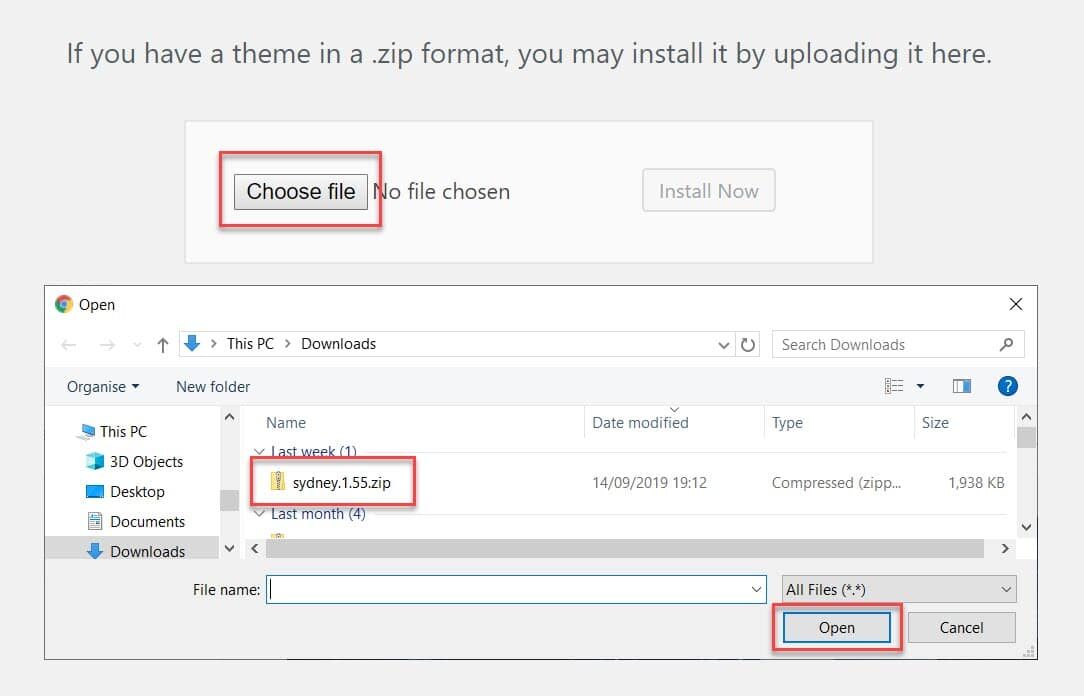 Step 6: Customize your Theme:
Even while your theme's default appearance may be fairly great. However, if you want to Build A WordPress Website being suit, still need to make a few simple adjustments. Although there first seems to be a learning curve, over time it becomes incredibly natural.
Go to Appearance Customize to get started. The primary WordPress Customizer interface will appear.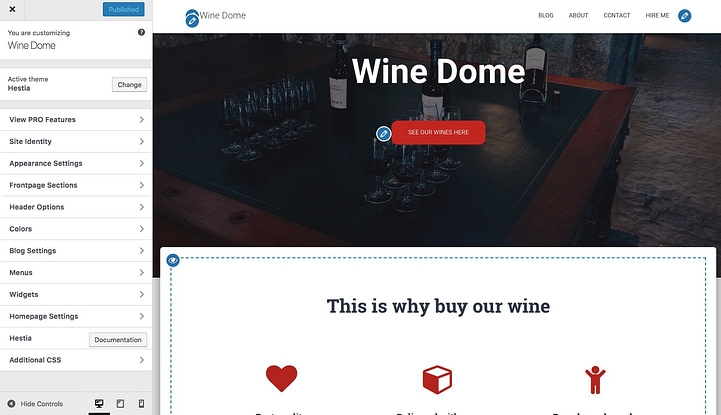 From there, you can fine-tune a bunch of stuff. Since it is the most representative, we'll start with the homepage.
Setting up your homepage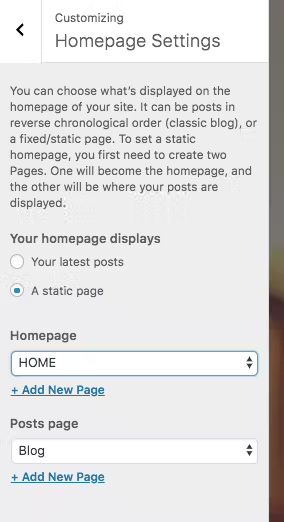 Act as follows:
Navigate to "Homepage Settings" in the sidebar.
Choose "A static page" from the fall options to display as your homepage.
To have a new page to serve as your homepage, click "Add New."
Click "Add" after entering the page's name—"HOME" would be a suitable choice.
It allows you to:
Make your company's logo the new backdrop picture by changing the current one.
Change the title Change the text under the title; if you like, you may delete it entirely. This text normally links to your goods or the most important sites (more on that in a minute)
You can modify any of the additional homepage blocks that are accessible underneath that. The solutions offered by well-known website builders are comparable to how it works. You automatically receive all of these. A few other pieces are also accessible. It is essential to go over them and choose the ones that are appropriate for your business and particular circumstances.
When you're modifying the homepage, don't forget to press the top-right "Publish" button.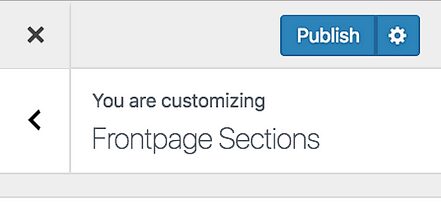 Adjusting the typography.
Appearance Settings → Typography -> pick a font and see preview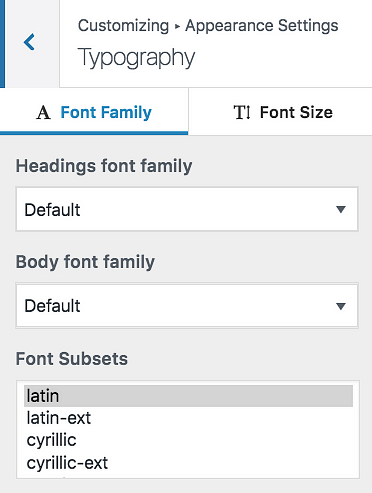 Colors
To choose the best color, click on Colors in the main sidebar.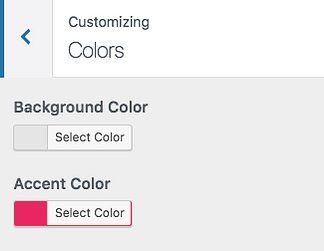 When you take the aforementioned steps, you almostly Build A WordPress Website which belongs to you. You will have done all the adjustments and modifications required to make it consistent with your brand.
Step 7: Pick productivity plugins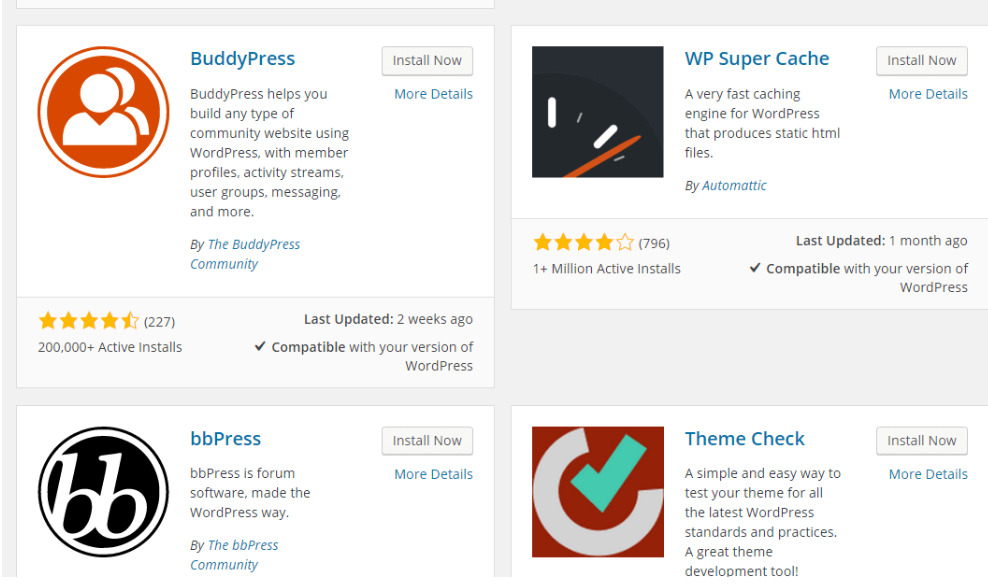 The user experience is improved through plugins, which are bits of software that give your WordPress website more capability. There are possibilities for almost any sort of website and user with +55,000 plugins readily available. You can use among the most generally utilized plugins on the market below to Build A WordPress Website:
Go to the Plugins area of your admin dashboard to start the installation process. This displays every plugin that is active and installed on your website. You could already have a number of plugins loaded, depending on your host. Remember that after installation, a plugin has to be activated in order to function.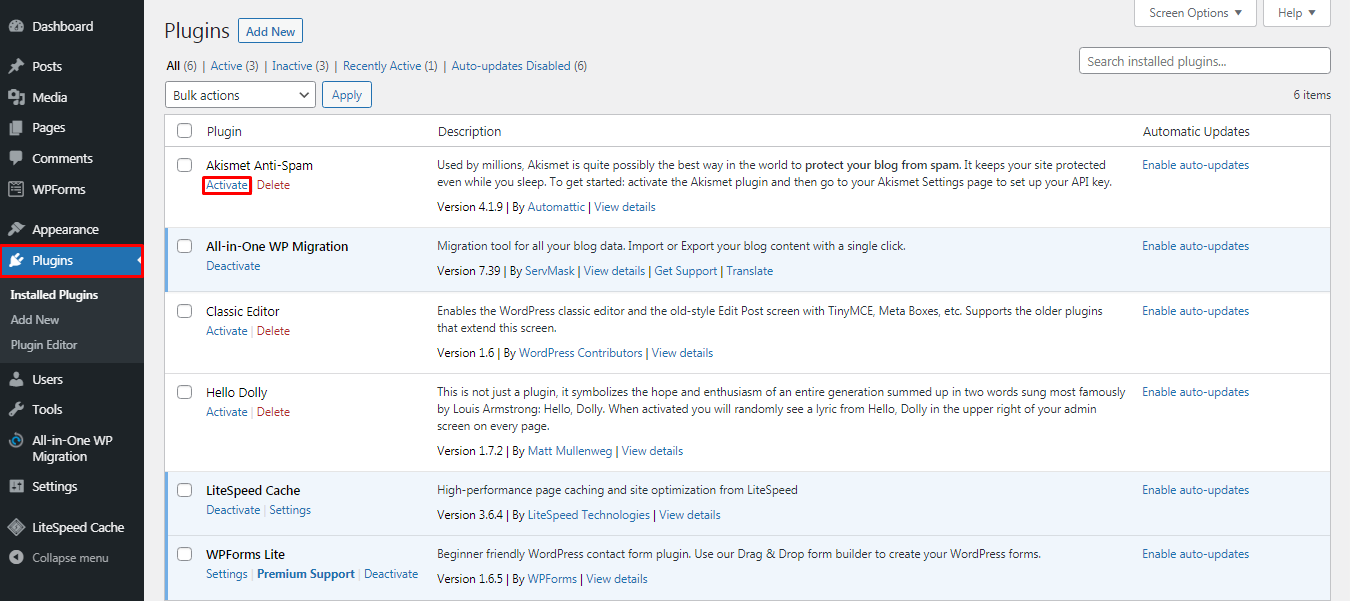 Click Add New to add a new plugin. Find the plugin you need, clicking Install. Then, hold on a minute, then click Activate.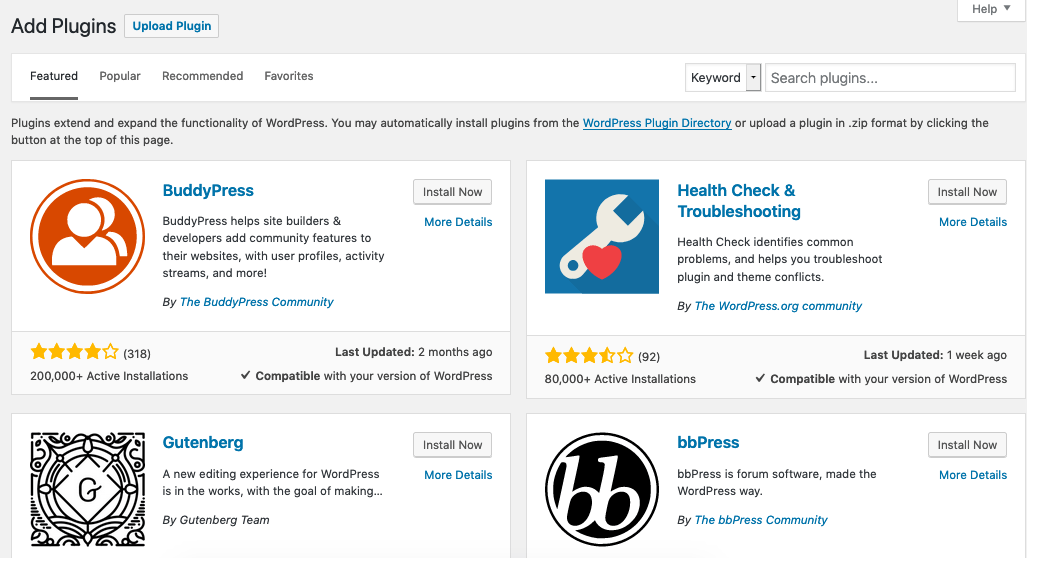 Step 8: Add first Posts and Page
Adding a page to your website is a similar process.
Whenever you upload material to a WordPress website, posts and pages are often present content. We may limit ourselves to pages and posts for now.
To begin, choose whether you want a post or page to be your website's main page (or any other page). To create a fresh post for your website, navigate to the admin dashboard, click Posts, and then click Add New.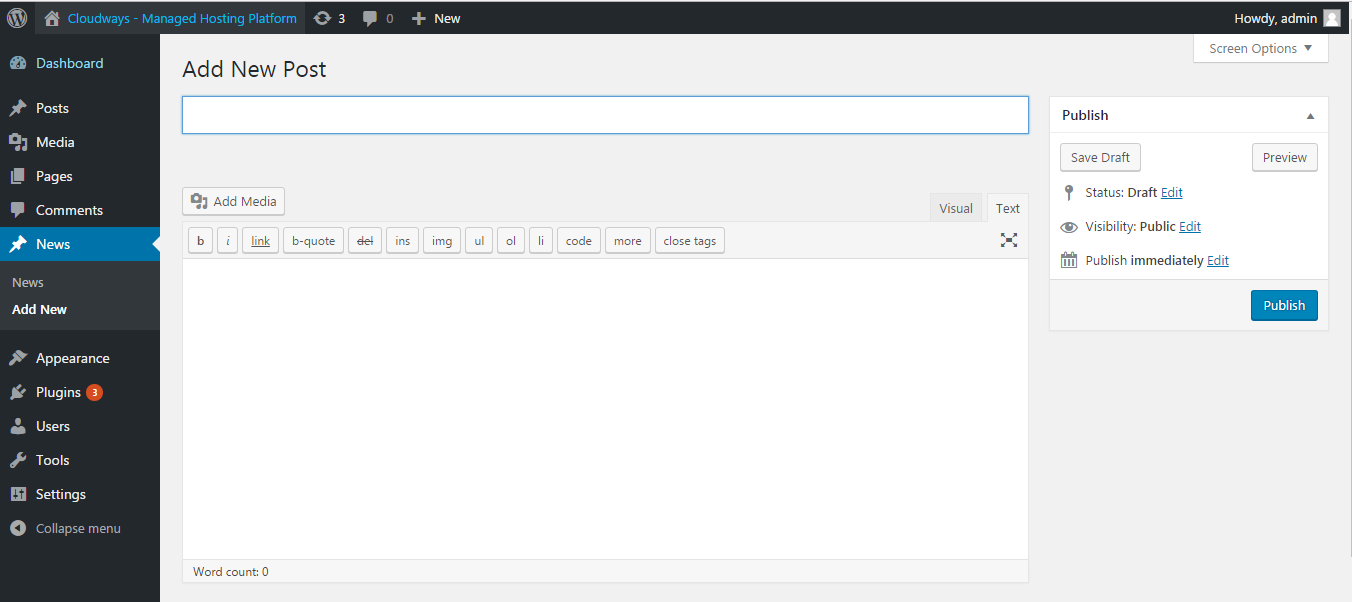 By using blocks and shortcodes, you may add a headline to your article, add photographs, modify the format, and add page component
The procedure of adding a page to your website is comparable. Click Pages and then Add New in the admin section.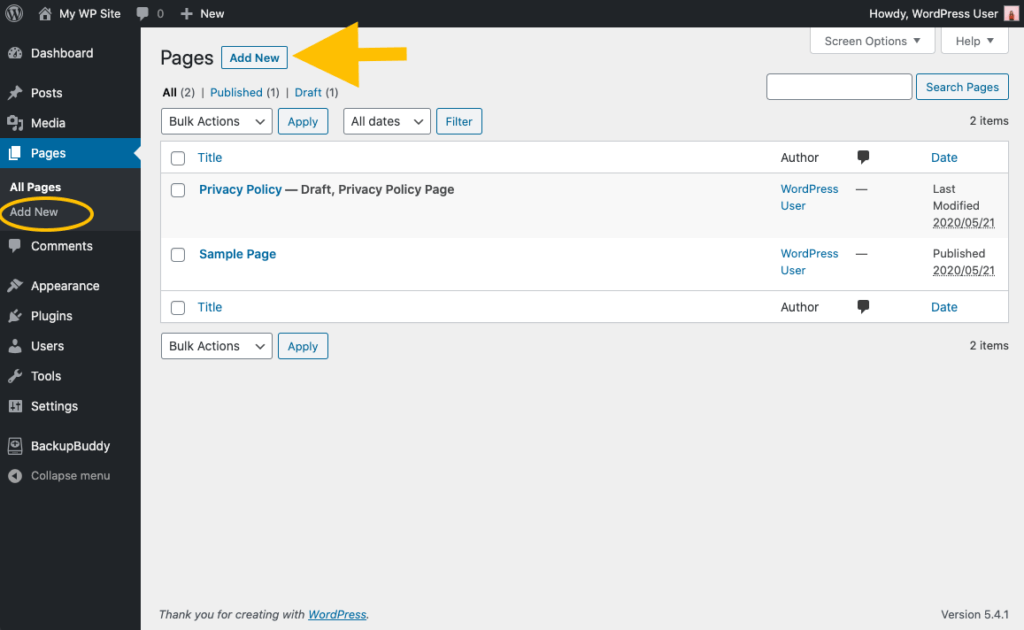 First, give your page a title. Then you may add articles, embed movies, and input photographs. To construct more than one page for your website, use the same procedures. Click Save Draft or Publish when ready.
Draw A Conclusion
This article ensures to give you the simplest instruction to Build A WordPress Website. And we really hope that you can develop your website in your own ways. Of course, there are a lot of questions about a WordPress Website, keep following our next article to expose to more information.